On Monday 29 May, Custom Line launched the third Navetta 37, the first one fully built in the Ferretti Group's yard in Ancona. The Navetta 37, made for a yacht owner from the Middle East, features dynamic, elegant lines and great attention to detail.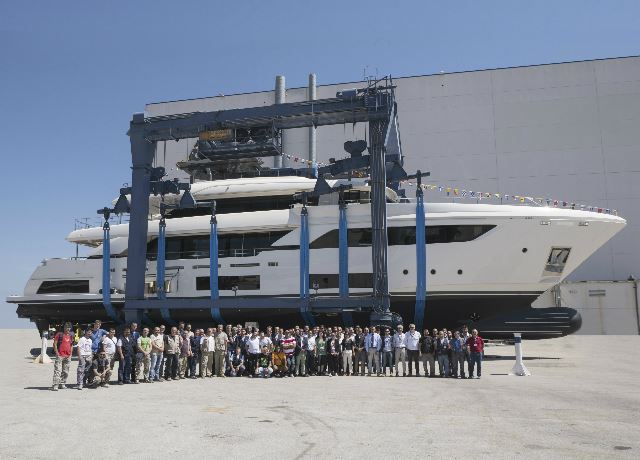 "We are extremely proud of the launch of this third Navetta 37", said Stefano de Vivo, the Chief Commercial Officer of the Ferretti Group, "because it is the first one fully built at the Group's renovated nautical hub in Ancona. The end market, the Middle East, is just as important as it is a key area for our business, where the industry is seeing extraordinary growth and where our Custom Line Navettas have always been the benchmark super yachts for owners passionate about Made in Italy yachting".
Alongside the fourth and fifth Navetta 37, the Ancona-based yard is also making three Navetta 28, three Navetta 33, the new model which will be unveiled this summer, and the first Navetta 42, the largest Custom Line ever, which will be launched in 2018. This makes a total of nine superyachts currently in production.