Created in 1993 by Peene-Werft, 74.98m
Leander G
belonged Sir Donald Gosling, who hosted many guests on board, including members of the royal family:
Queen Elizabeth II and Prince Philip on a tour of Great Britain and HRH Prince Charles and The Duchess of Cornwall in the Caribbean.
Sir Donald sold the yacht in 2016.
This legendary yacht has recently been listed for sale, with an asking price of € 45,000,000 with
Edmiston & Company
.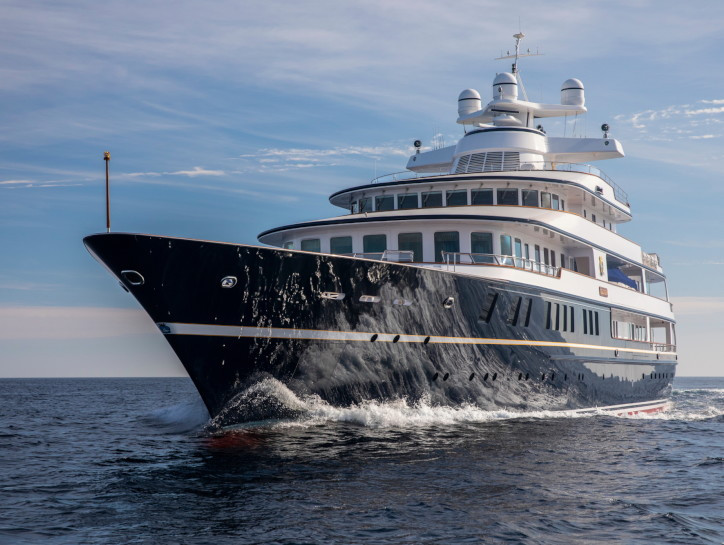 For the whole life, the Leander G yacht underwent three repairs. First, in 2018 there were carried out significant improvements in the guest, crew and mechanical systems and a complete painting upgrade. Later in 2019 a complete overhaul of the engines was made. The most recent changes having been completed at Navantia in Spain during February 2020.
Built by Peene-Werft, Leander G features an exterior designed by Kusch and interiors by Heinz Vollers, Katalin Landon and Pauline Nunns.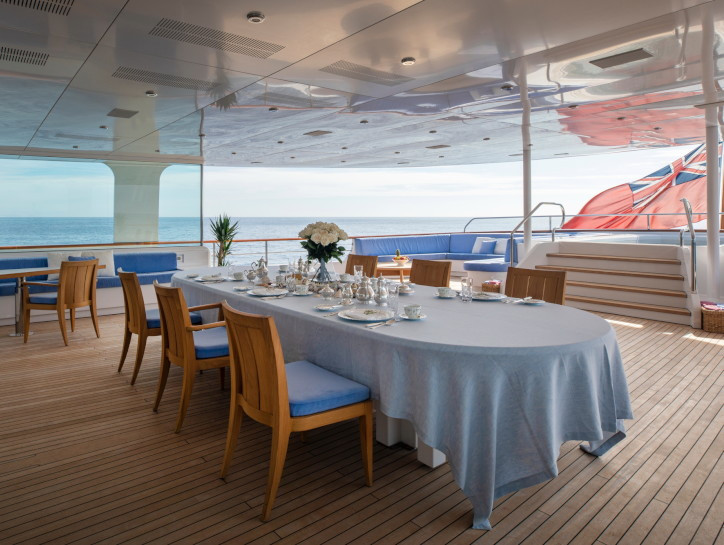 The interior designed by Polina Nunns was created in the style of an "English country house" and includes a piano room, a viewing terrace, a bar, a swimming pool, a gym and a dining room.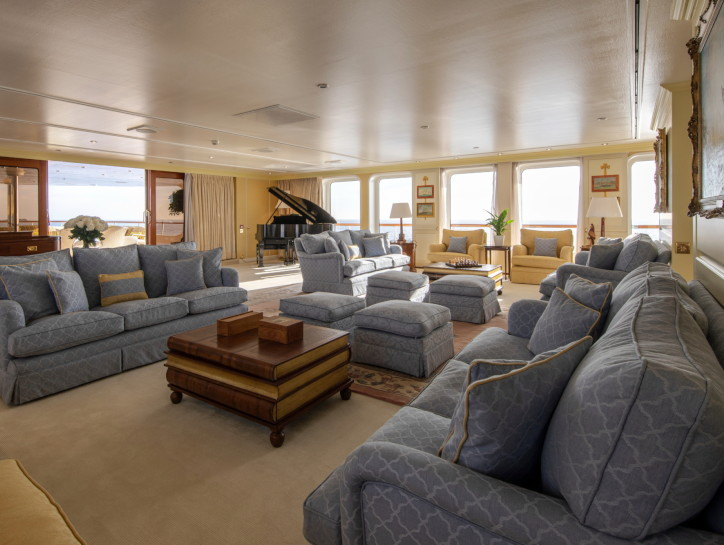 Leander G can accommodate up to 20 guests in 10 comfortable cabins, including two owner suites with an adjoining office and living room.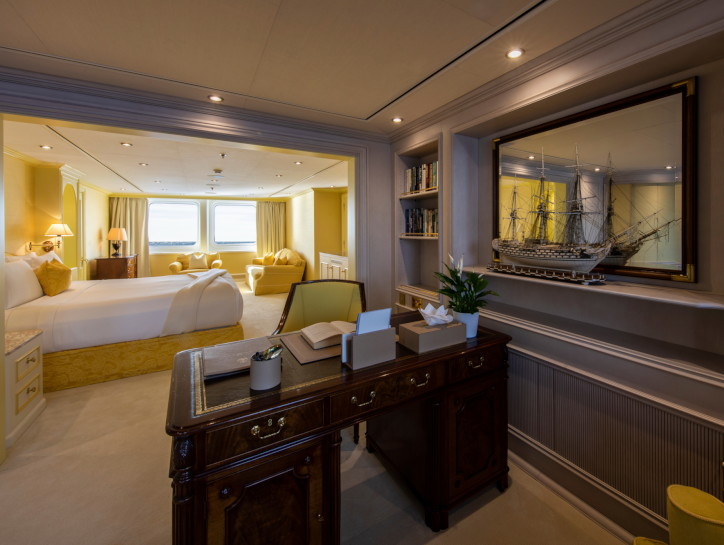 Also on the lower deck there are two double cabins.
Staff cabins located next to the owner's living room can accommodate up to 26 people. The yacht
is also equipped with a large swimming pool and a gym where guests can relax and feel at ease when hosted by her.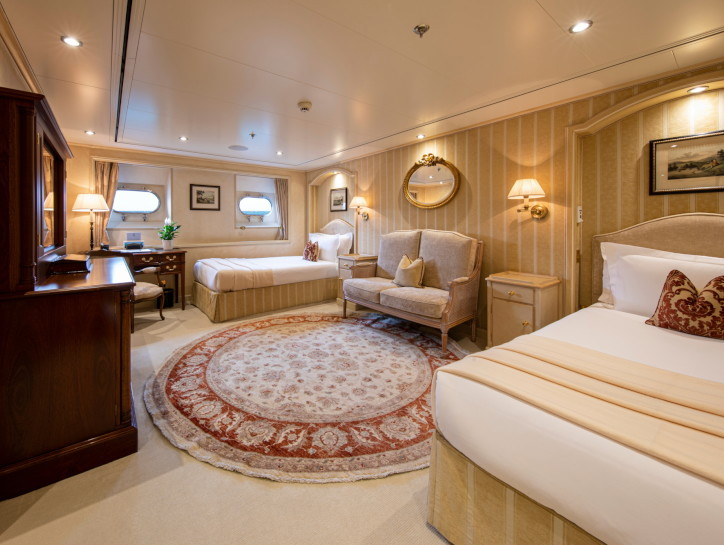 Leander G's power comes from two 3,600hp Deutz-MWM SBV12M628 diesel engines for a top speed of 15 knots.