The 62-metre superyacht Sealyon was built as Candyscape II by Italian yard Viareggio SuperYachts (VSY). The displacement motor yacht constructed from steel with an aluminum superstructure was built for British luxury property developers Nick and Christian Candy replacing their first yacht, Candyscape.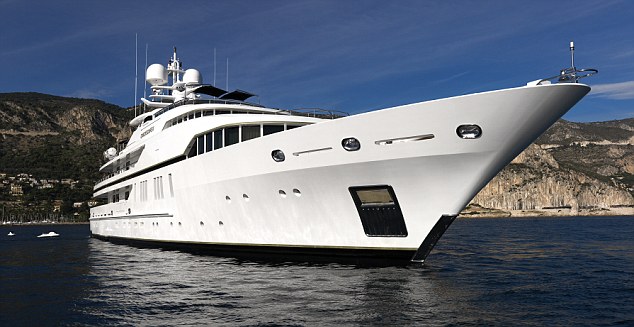 According to media, the vessel cost her primal owners nearly €70 million due to opulent interior decoration. They deployed the yacht hosting Hollywood celebrities, such as Gwyneth Paltrow, US Idol presenter Ryan Seacrest, oligarchs and leading sportsmen on-board.
Two years after Sealyon had been unveiled, she went on sale, as a result of the brother's decision to replace her with their personal vessels. According to rumours in media, the vessel now belongs to British property investor Anthony Lyons, although listed for sale asking € 29,500,000.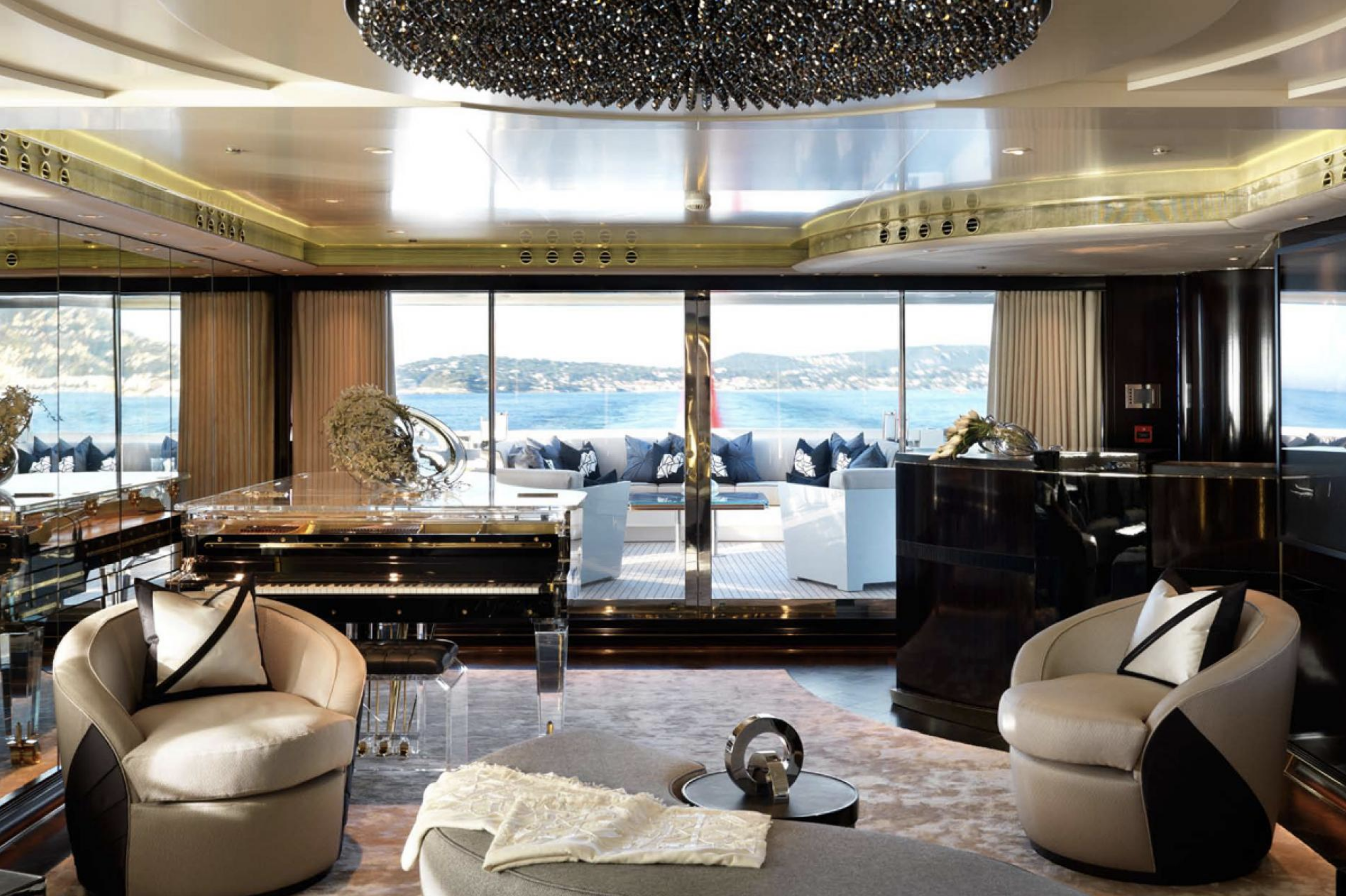 The yacht with exteriors by renowned Espen Oeino and interiors by Candy & Candy boast 'contemporary classic styling'.
The vessel comes fitted with an ultimate rotating party pad, boasting a large rotating sunbed. The latter has actually replaced a helipad that normally is to be found on a superyacht. In addition to a bar, the sun deck is fitted with a dining table that can be extended to seat up to 20, with service from two chefs and five stewardesses.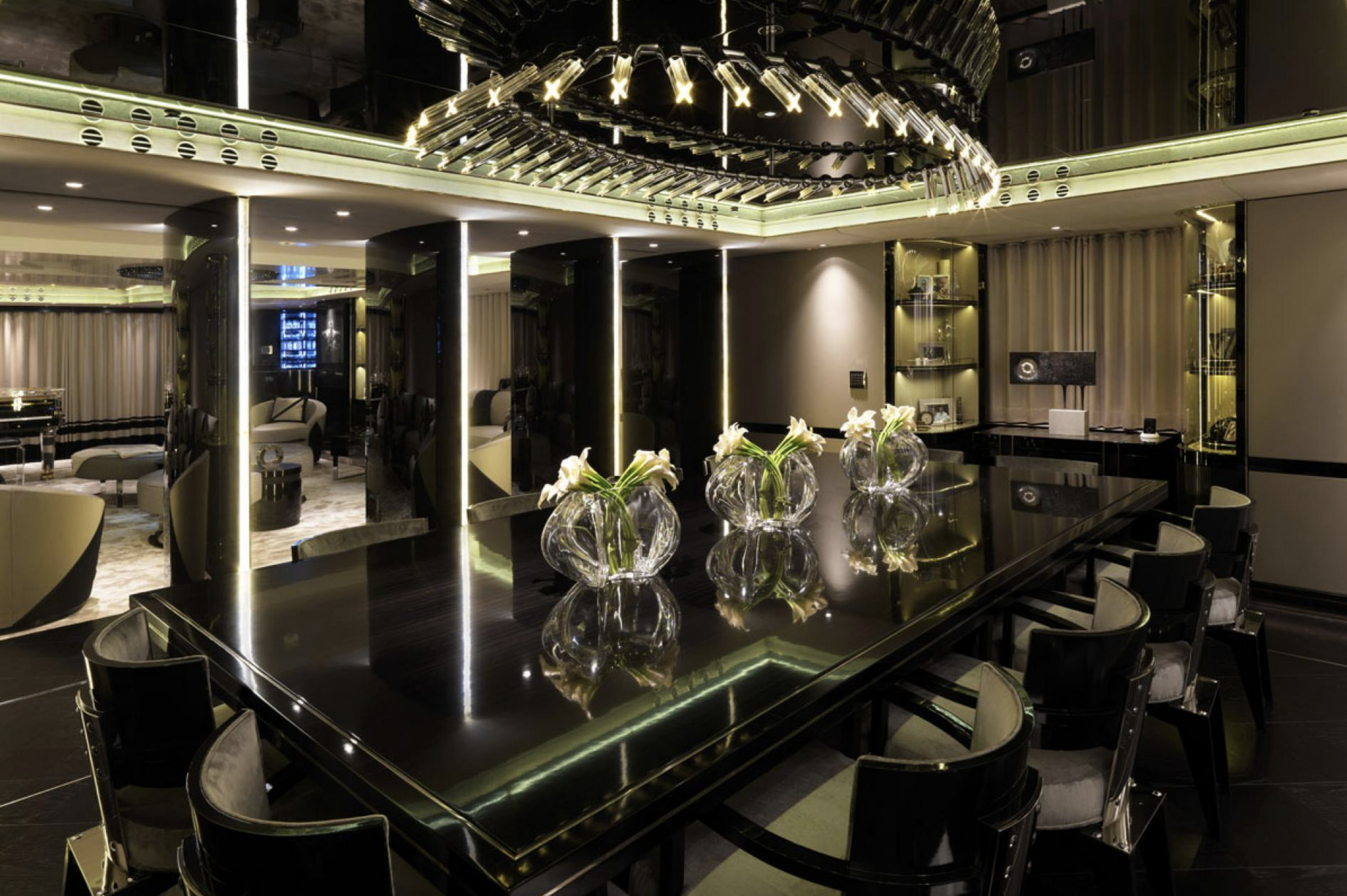 Sealyon can accommodate up to 14 guests and a crew of 16. The bathroom of the master bedroom, like each of the six guest bathrooms, has bespoke Lalique glass taps and a waterproof Aquavision TV.
The owners wanted something really special for the interior of the yacht and spent millions refurbishing the vessel to their own design. One of the lavatories is lined in leather taken from antique Louis Vuitton suitcases, while another interior trademark is the €100,000 self-playing Perspex Schimmel piano.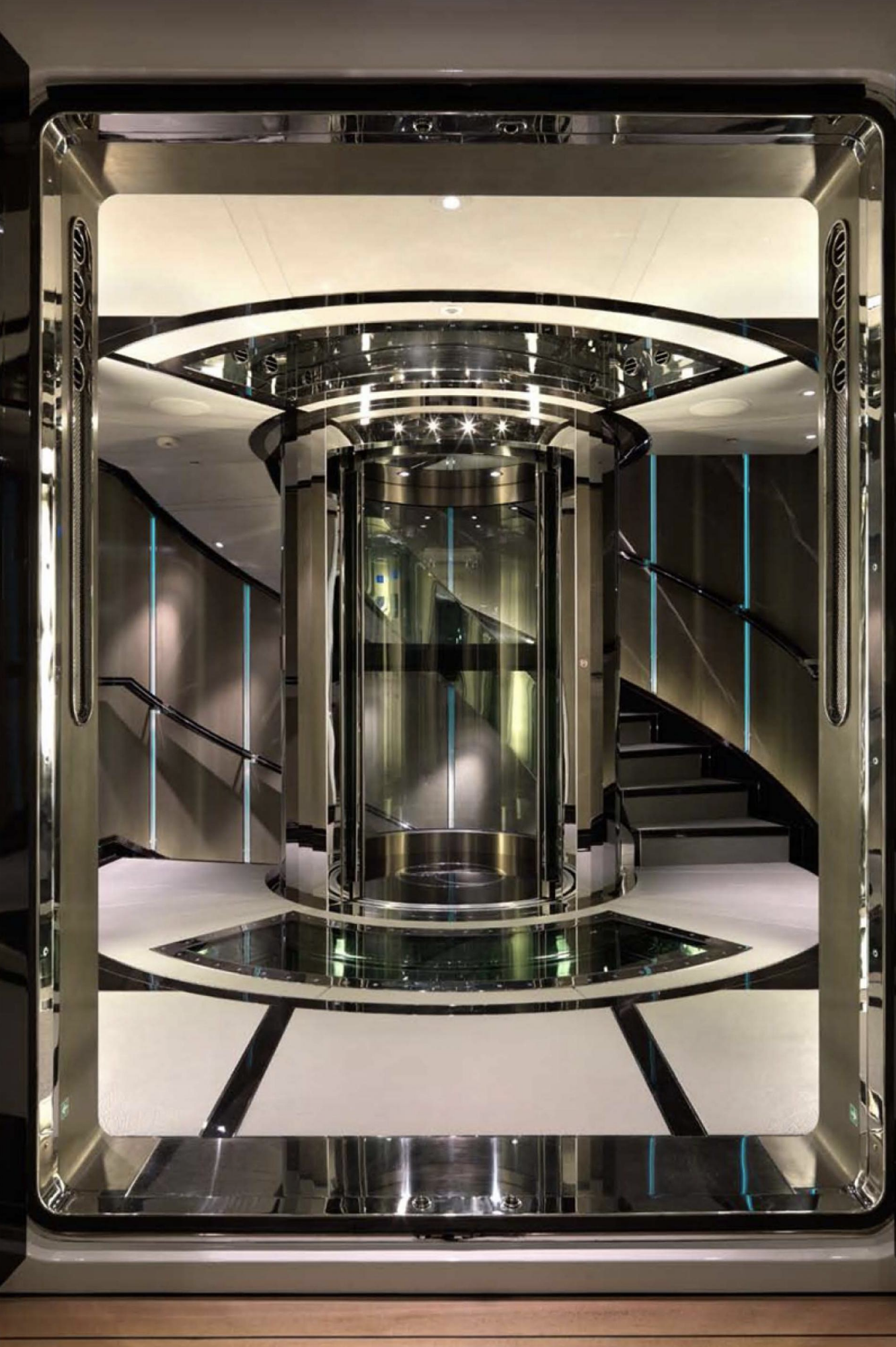 The interior highlights include crystal chandeliers and a collection of different woods and textures, all seamlessly arranged to combine the 21st-century chic with the glamour of the 1930s. For instance, the main saloon is fitted with a carpet made of a blend of silk and wool. with sofas covered in special saltwater-resistant fabrics.
A glass lift links all four decks allowing light through, and is surrounded by Privilight glass floor panels. The blinds at the rear of the room open onto the main deck, while the rosewood-panelled study is fitted with a 3D projector that displays the position of the yacht and real-time weather patterns via satellite uplink.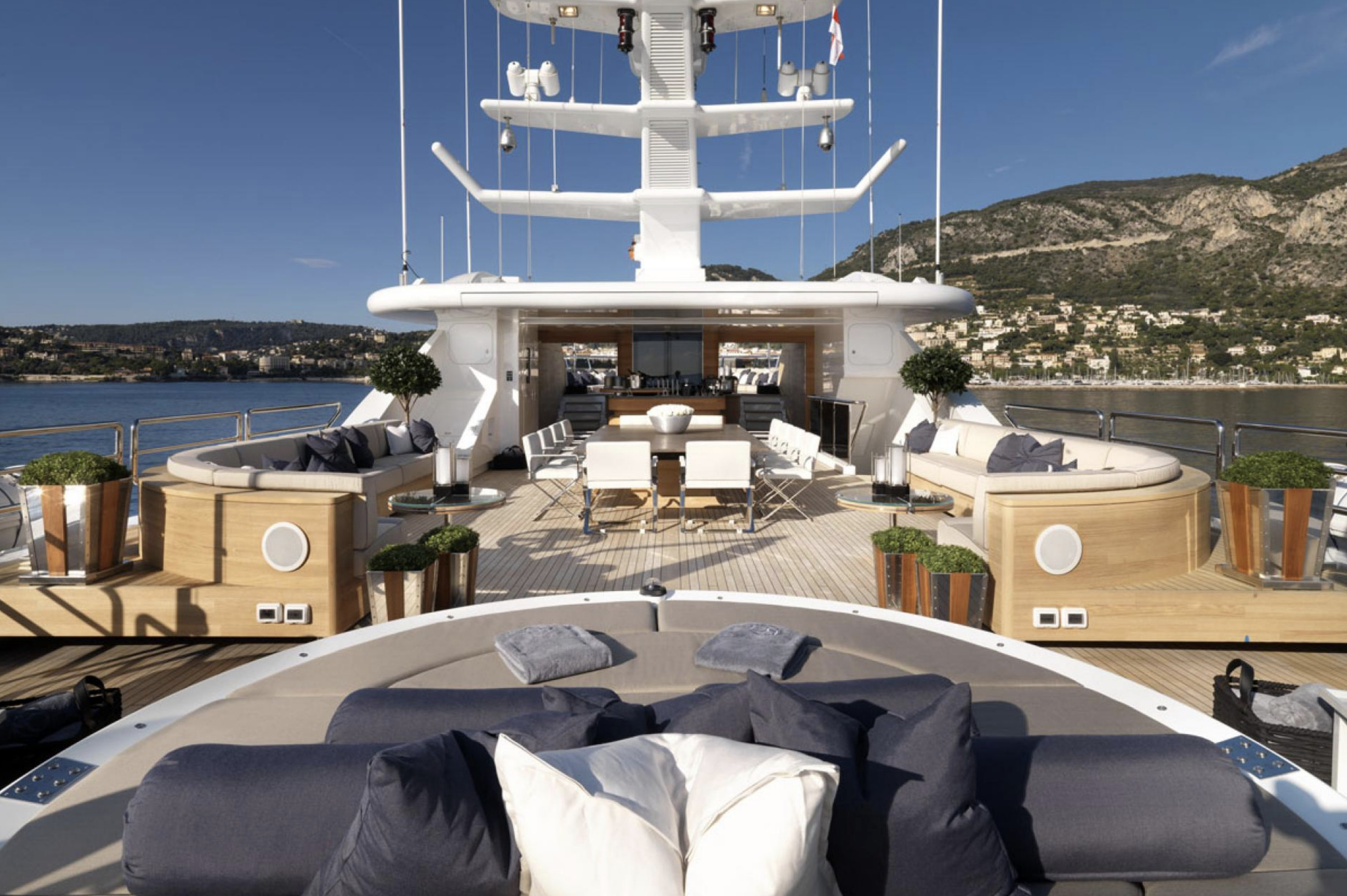 In the media room, there is a 103in Panasonic plasma connected to a digital film and entertainment library. When not in use, it displays a video-art installation.
Nick Candy claimed at the yacht's debut at the Monaco Yacht Show:
It's primarily a marketing tool, to show our ability to design different spaces, whether it be a yacht, plane, chalet, palace or apartment. But we live in Monaco, so we spend a huge amount of time on boats. We took this to the Caribbean for Christmas and the new year.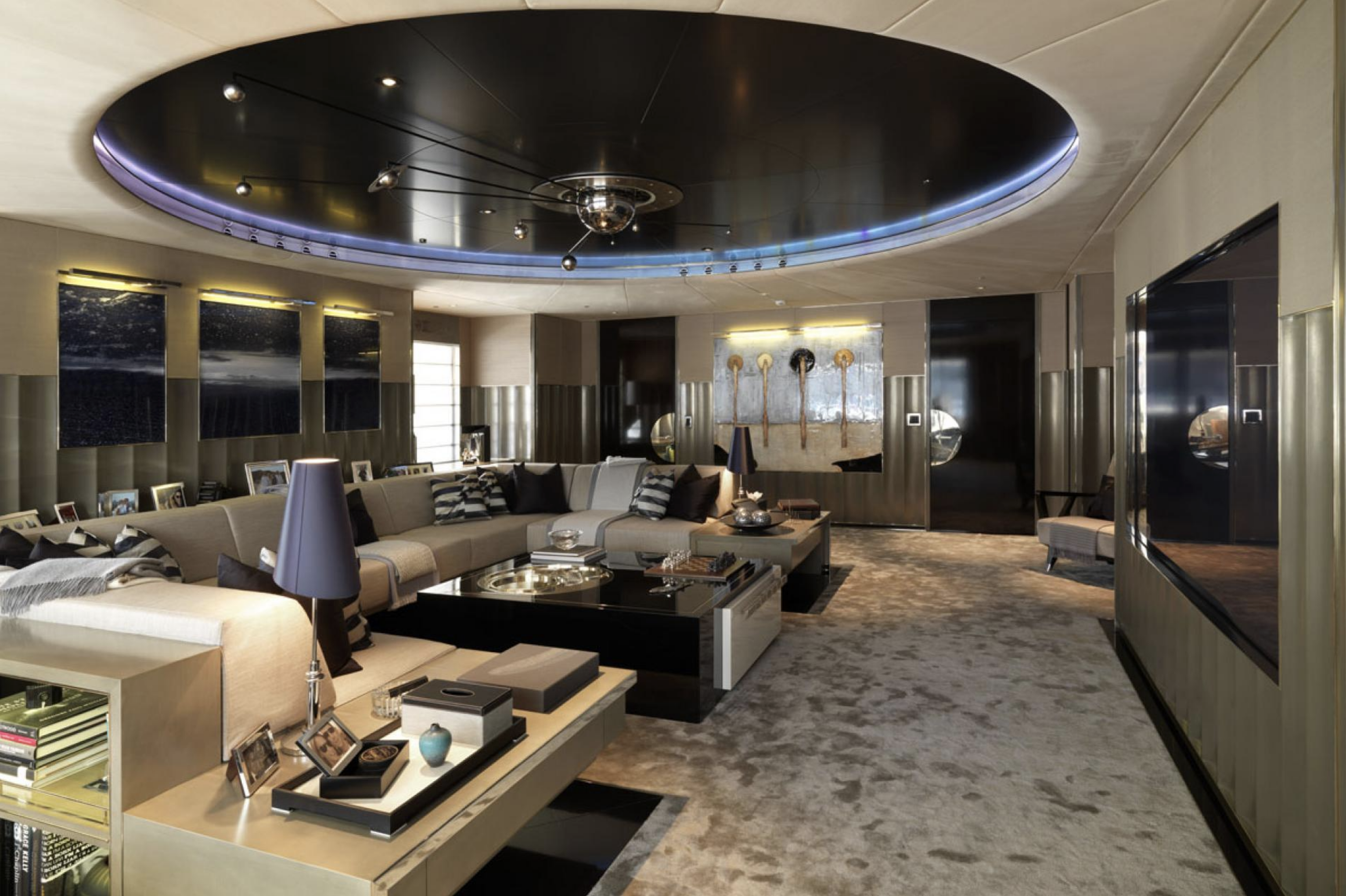 Propelled by two Caterpillar marine engines, Sealyon reaches a top speed of 17 knots. Her cruise speed is 15 knots. With a range of 3,500 nautical miles, the yacht is also fitted with a system by Norwegian navigation specialist Kongsberg and Rolls-Royce with triple redundancy.

Christian Candy, 44, and Nick Candy, 46, gained fame for selling luxury condominiums in London to wealthy international clients. The list of their customers has included singer Kylie Minogue and actress Gwyneth Paltrow. Running Candy & Candy interior design and development management company, the brothers are rumoured in media to be billionaires, while in 2017, they reported to a UK court their combined wealth was around £600 million.