Perhaps the most appealing aspect of a superyacht is its ability to transport guests to remote, unchartered territories. Accessing some remote beaches, anchoring spots and icy regions can however prove difficult for most yachts built with more traditional cruising grounds in mind. As a result of this thirst for exploration and privacy, a new class of yachts has emerged: "explorers".
In recent years, explorers have been the subject of many discussions in the yachting industry. The concept of explorer yachts is however not a novelty to superyacht builders. "We do see a consistent number of clients over the years that are interested in exploring remote regions on their Feadships." said Tim Hamilton, Director of Feadship America, "Some of them have requested us to build them an explorer but more often they want a traditional looking yacht with explorer capabilities."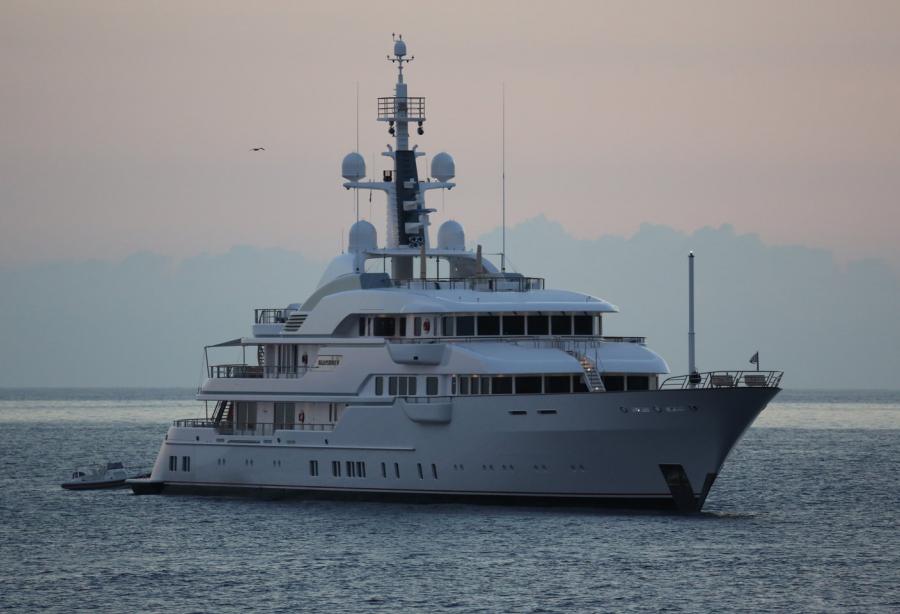 Some of the hype associated with the alleged rise of the market for explorer yachts could be associated with often misinterpreted design features. "A vertical bow is not something that we would assimilate with an explorer by itself." commented Michael Breman, sales director of Lurssen and president of the Superyacht Builders Association. "The demand for explorer yachts has always been there and Lurssen has built many of them. A good example of an explorer is
Octopus
which we delivered in 2003".
"To build to full ice class, more is required than just strengthening the hull and adding fuel tanks" according to Mr Hamilton, "Extreme conditions stress many elements of the yacht. For instance, water tanks, located in the hull, could freeze. Also, the hull needs to be shaped in order to be able to reverse out of packed ice and needs to account for added weight from ice on deck.".
The line between a yacht and a ship becomes blurry when the requirements include extreme conditions.
Tim Hamilton, Director of Feadship America
In essence, explorer yachts unlock new destinations but require specialized equipment which takes up limited space on board. This seems to explain why the majority of explorer yachts have a length of over 60 meters. Some shipyards have however taken on the bet of building explorers on a smaller scale.
Sanlorenzo, an Italian shipyard originally focused on building fast, planning yachts has recently launched the
second hull of its 460EXP series
. The model features a raised bow, five decks but also an endless swimming pool and a wide array of toys. Four additional 460EXP models have already been sold according to the shipyard.
Cantiere Delle Marche, another Italian shipyard established less than a decade ago, has seen great success with its Darwin Class consisting of 86ft, 102ft and 107ft models.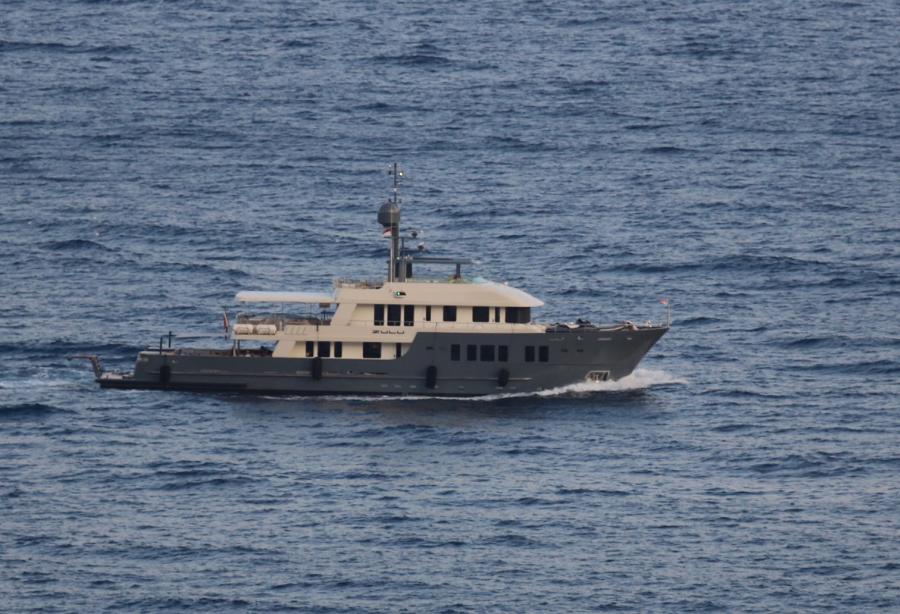 The ability of these yachts to cruise for long distances however doesn't seem to indicate a decline for more mainstream destinations. "The Med and the Caribbean remain the top destination areas for the majority of superyachts" explained Paris Baloumis, marketing director of Oceanco.
"However there are certainly the adventurous individuals who wish to go further afield. Several yachts in our fleet have been to the South Pacific, Maldives, Galapagos, Alaska, etc. In any case, whether owners have immediate plans to go to these places or not, they want to be capable of going there. For instance, our 2015 delivery [Infinity] is both PYC-compliant and ice class."
"We have seen a slight rise in explorer-styled yachts, but I think this is more a result of clients wanting to carry more toys with them. There are always clients wanting to explore remote locations and other that like to stick to the tried and true", added Mr Hamilton.
It therefore seems that shipyards in general are not seeing as much a massive uptick in the demand for explorer yachts as an increase in yacht concepts taking design features from explorers and carrying more and more toys on board.
These are nice boats, but it will be interesting to see if they will actually be built or not.
Michael Breman, Sales Director, Lurssen
A simple fad in yacht design or an actual change in mentality in the superyacht industry, the "explorer yacht" look will undoubtedly make a mark in the sector's history with the border between ships and yachts being constantly blurred by new project such as the
new 116m Kleven
.