Enigma
, the 74.5-meter superyacht built as Eco in 1991 by German shipyard, Blohm+Voss for the late Mexican businessman, Emilio Azcarraga, has now sold at a last recorded asking price of €47,5 million, less than a year after coming on the market.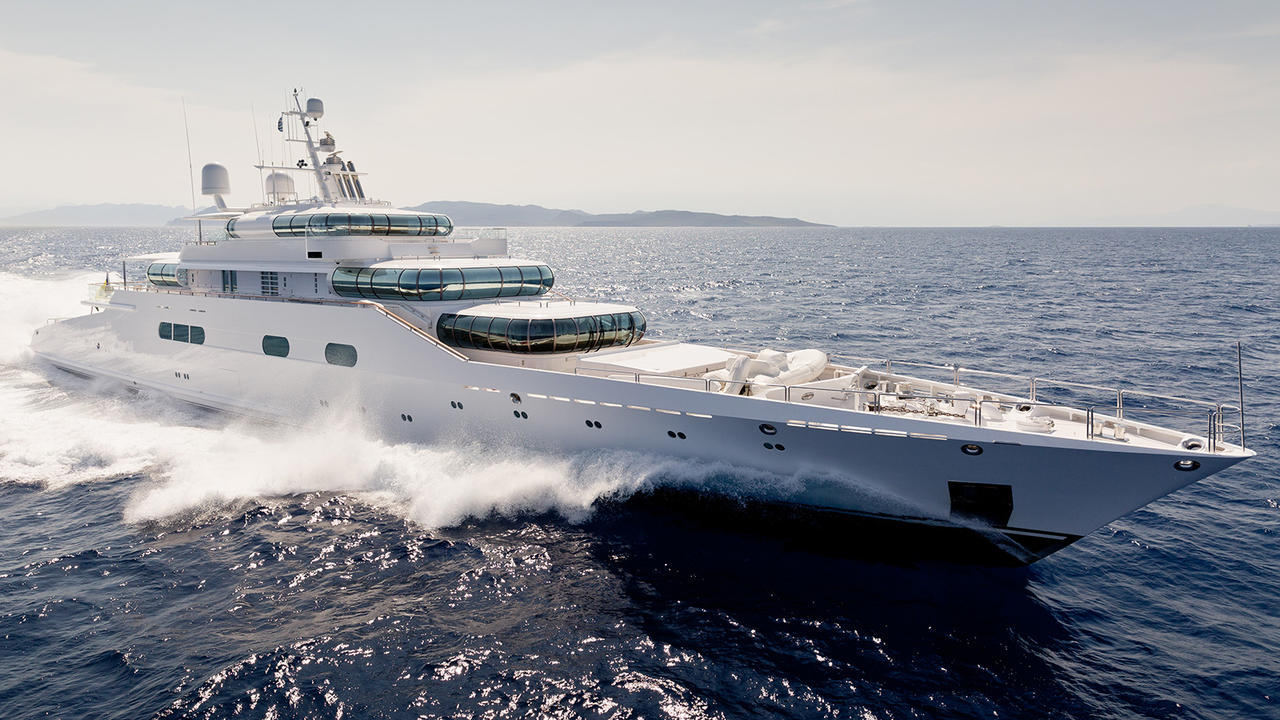 Extremely controversial when first launched in 1991, Eco was designed by Martin Francis at the request of the late Mexican media entrepreneur, Emilio Azcarraga, primarily known for owning the largest Spanish-language television network in the US and Mexico.
Despite being first designed for speeds of only 25 knots, the project for Eco was upgraded with a gas turbine to increase her maximum speed over 30 knots. A major technological challenge, Eco boasted the largest KaMeWa waterjet ever built at the time.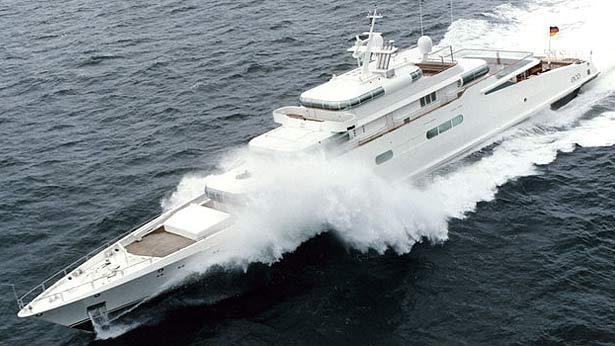 Searching for an art deco look for Eco's interior, Azcarraga recruited Francois Zuretti, the designer then known for his work in the Mamounia hotel in Marrakesh, to design the interior of the yacht, as his first ever marine project. Zuretti was not the only yacht designer to get his start on Eco as both Espen Oeino and Dan Lenard worked on the Eco project at some point during its development.
Although refitted since, the original aft deck configuration of Eco gave her the ability to carry a Riva Aquarama, a turbo-prop float plane as well as Harley Davidson. Regularly crossing the Atlantic, Azcarraga even acquired a small tanker to refuel her in the middle of crossings when powered by the gas turbine.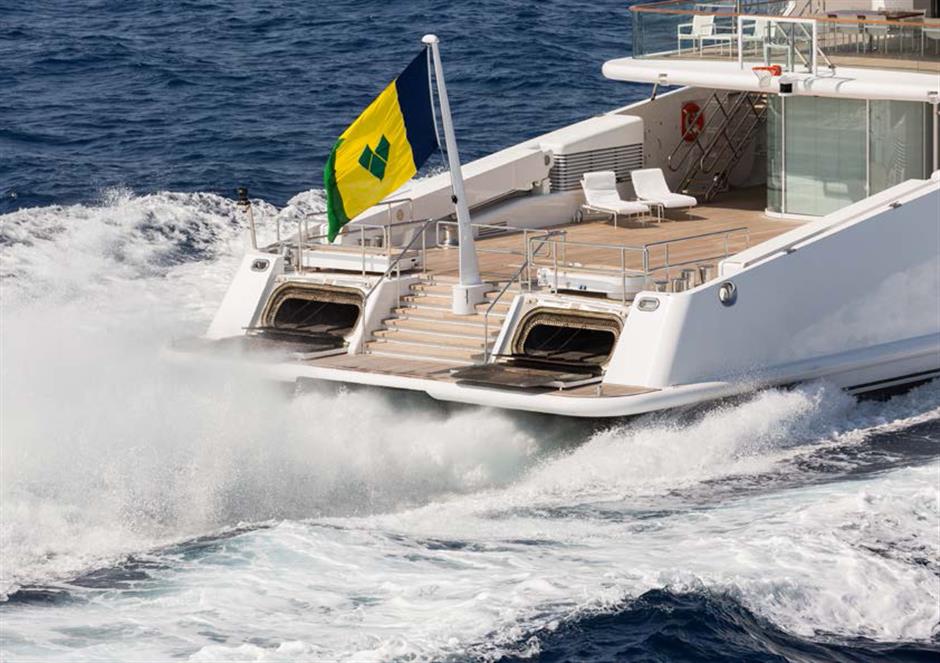 In 1999, two years after the death of Azcarraga, Eco was sold to American billionaire and founder of Oracle, Larry Ellison who renamed the yacht to Katana. Ellison also refitted the yacht, adding a basketball court aft of the main deck. The yacht later served as a mothership to his America's Cup campaign in New Zealand.
Five years later Ellison took delivery of the
138-meter Rising Sun
(later sold to Dreamworks founder, David Geffen), which led to him selling Katana to British media entrepreneur, Aidan Barclay, owner of the Telegraph newspaper, who renamed the yacht to Enigma.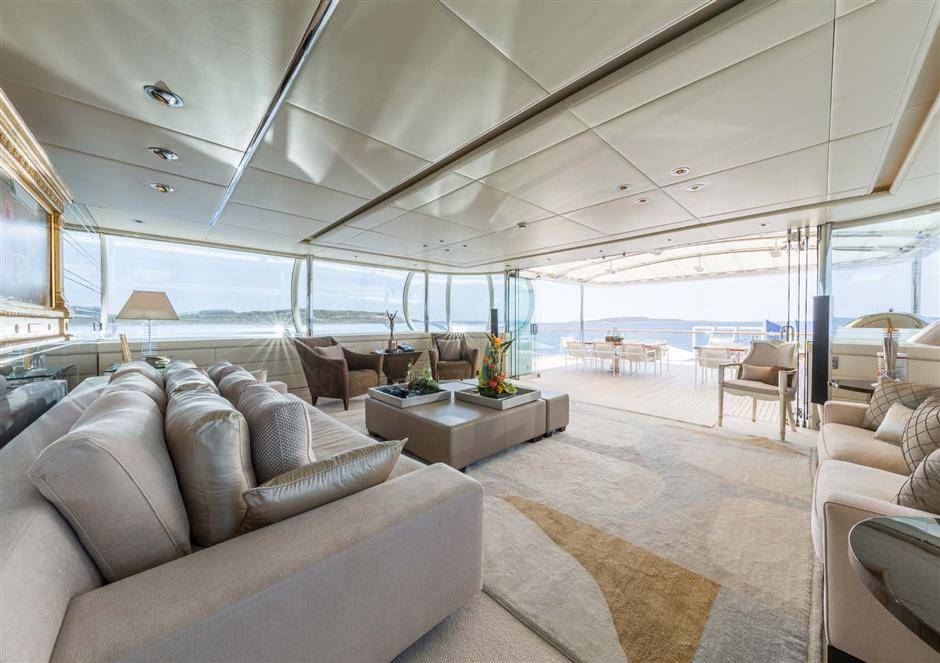 The yacht was then refitted in 2009 and then again in 2014 by the Barclay brothers. In August 2016, Barclay listed Enigma for sale at an asking price of €47,500,000 and her sale has now been confirmed without any price reductions announced. Following the sale, the yacht was renamed to
Zeus
.
The only yacht to have born the
Zeus
name in the past is the 3rd hull of the Mangusta 165 series, delivered in 2009, amidst the bankruptcy crisis of the shipyard's parent company Rodriguez, and currently on the market at an undisclosed asking price. In 2009, the 50-meter Zeus was asking just under €30 million.