Perhaps one of the most acclaimed new build projects of 2017, the
106-metre Black Pearl
, formerly known as Project Solar during its build, is set to soon be delivered to its owner by Dutch-based Oceanco, as the culmination of a thorough development process.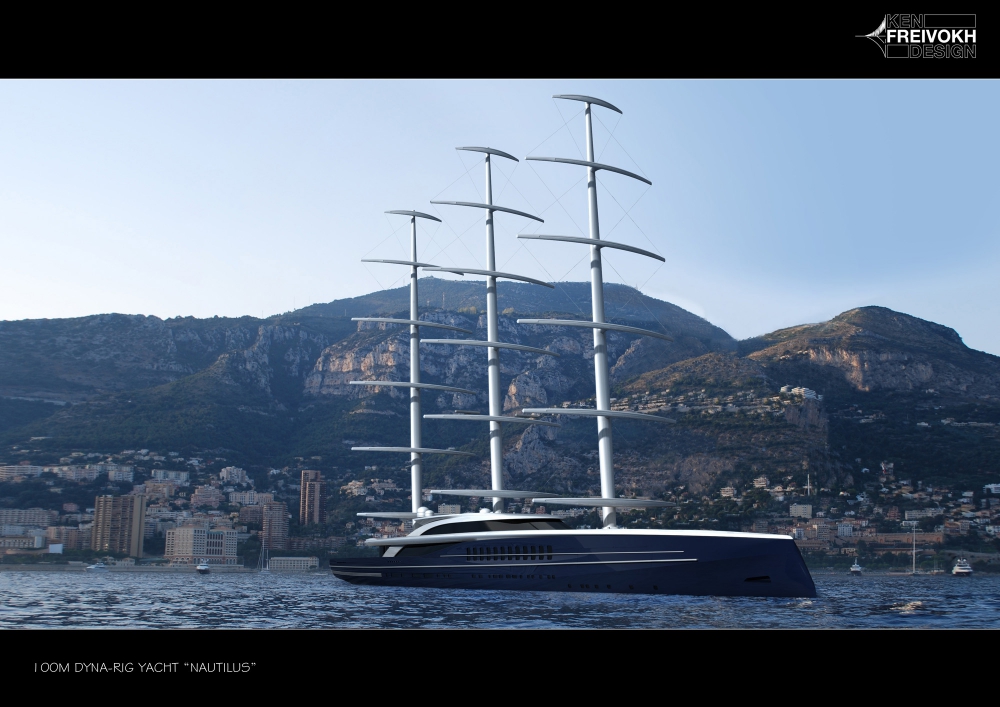 Inspired by the 88-metre Maltese Falcon, built by Perini Navi for the late venture capitalist, Tom Perkins in 2006, Project Solar started when Ken Freivokh was contracted by the owner on 7 July 2010 to handle design and styling on the project. This initially resulted in a 96-metre preliminary concept codenamed Nautilus.
Given their involvement with the development of the Maltese Falcon and its DynaRig concept, Dykstra Naval Architects were introduced by Ken Freivokh to the owner and the Nautilus concept, on which they then acted as naval architects. As a result of a highly beneficial collaboration, Dykstra's team were able to refine and further advance the DynaRig system they designed, driven by the owner to push the technology boundaries beyond what the Maltese Falcon had already achieved.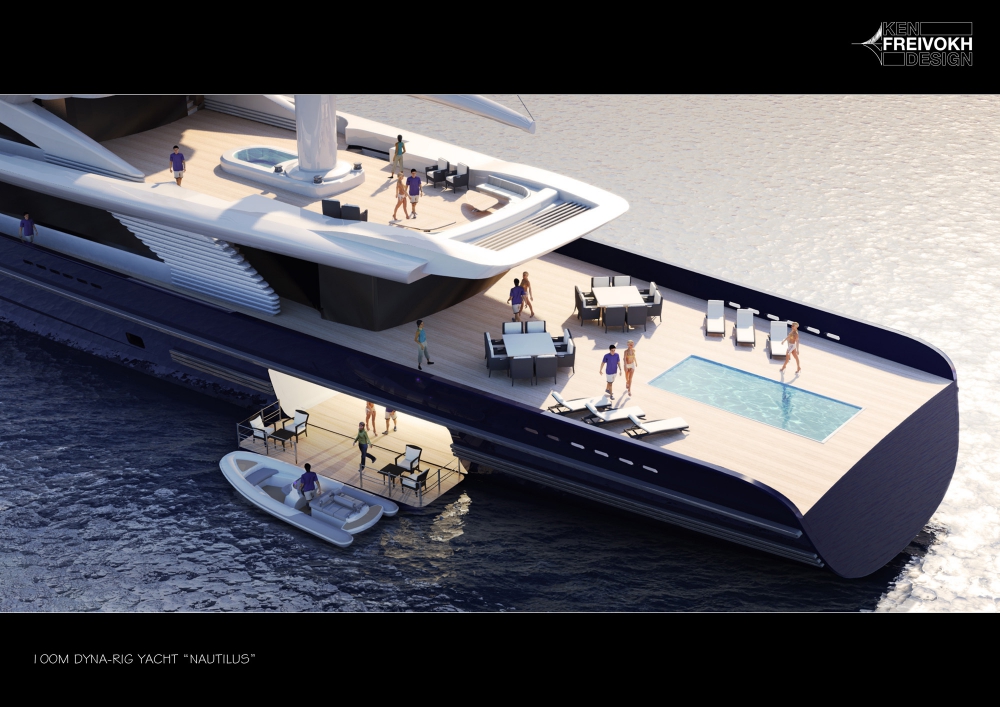 As the preliminary concept was moving ahead as scheduled at Ken Freivokh Design, the studio commissioned UK-based, Devonport yachts (Pendennis shipyard) to perform a technical study of the yacht to create the tendering package, which was then submitted to seven leading shipyards in Europe and the United States in June 2011.
Freivokh's team had extended the project to 100-metres by November 2011, of which a scale model was produced. Dutch-based Oceanco were ultimately selected by the owner to undertake the build and in 2012, Nuvolari Lenard, who had previously collaborated with Oceanco on other projects, joined the team for the construction of Freivokh's Nautilus design, influencing several tweaks, such as the three emblematic, elliptical hull windows, as well as parts of the superstructure including further development of the original distinctive arches.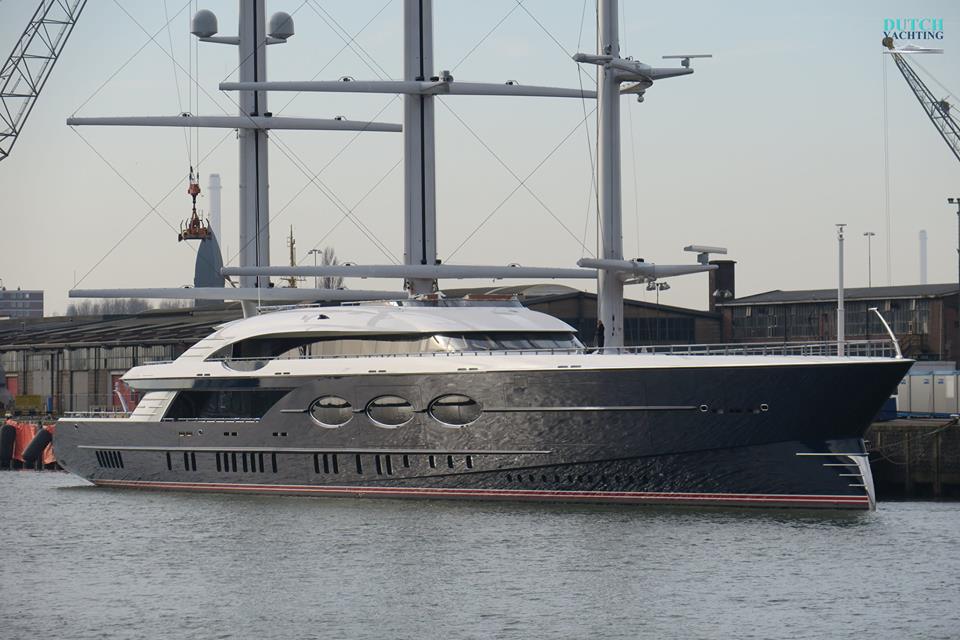 As the process continued, the hull design kept evolving with active input from the owner following studies by Freivokh's team on the bow swap that highlighted the need for its refinement. By the owner's hand, these modifications gradually evolved into the overhang-to-reverse bow concept that the 106-metre Nautilus concept ultimately bore.
Built as Project Y712,
S/Y Black Pearl
's interior framework and layout was initially created by Ken Freivokh before being refined by the owner, working closely with designer Gerard Villatte. The acclaimed project is now nearing completion, with Ken Freivokh overseeing the final stages of the build since April 2016, as per contract, following the completion of Nuvolari Lenard's involvement with the project.
Images by Ken Freivokh Design and Dutch Yachting