The new
Riva
88 yacht is the first model to be launched by the Shipyard in 2020.
The yacht was launched on Monday, 25th May in La Spezia, where the production facility dedicated to the 76-to-110-foot models is based.
The Riva 88' Folgore is the result of the collaboration between Officina Italiana Design, the studio founded by Mauro Micheli along with Sergio Beretta, the Product Strategy Committee headed by Engineer Piero Ferrari, and the Ferretti Group Engineering Department.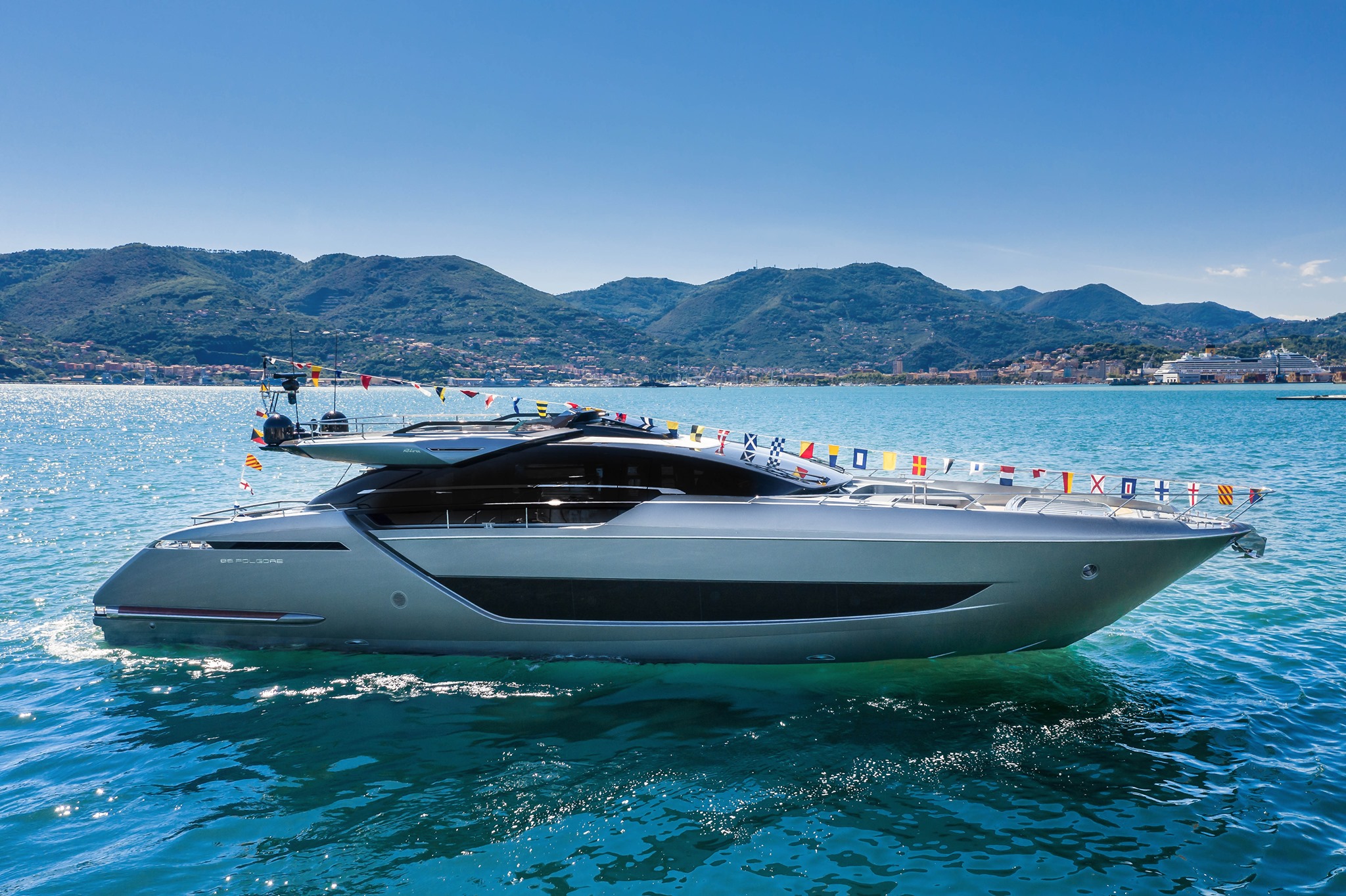 According to Alberto Galassi, CEO of Ferretti Group "Riva 88' Folgore looks like a vessel just back from a journey into the future: she is a dazzling flash of style, she is strong, she is performing, she is innovation. The launch of the first new model in 2020 represents a new Renaissance for the Ferretti Group, which restarts from Riva, brand becoming more and more a contemporary myth, the essence of Made in Italy and a tangible sign of a Country that starts again."
The lines and elements inspired by the automotive world.
The yacht use of innovative materials like carbon with traditional stylistic elements such as mahogany inlays and steel decorations.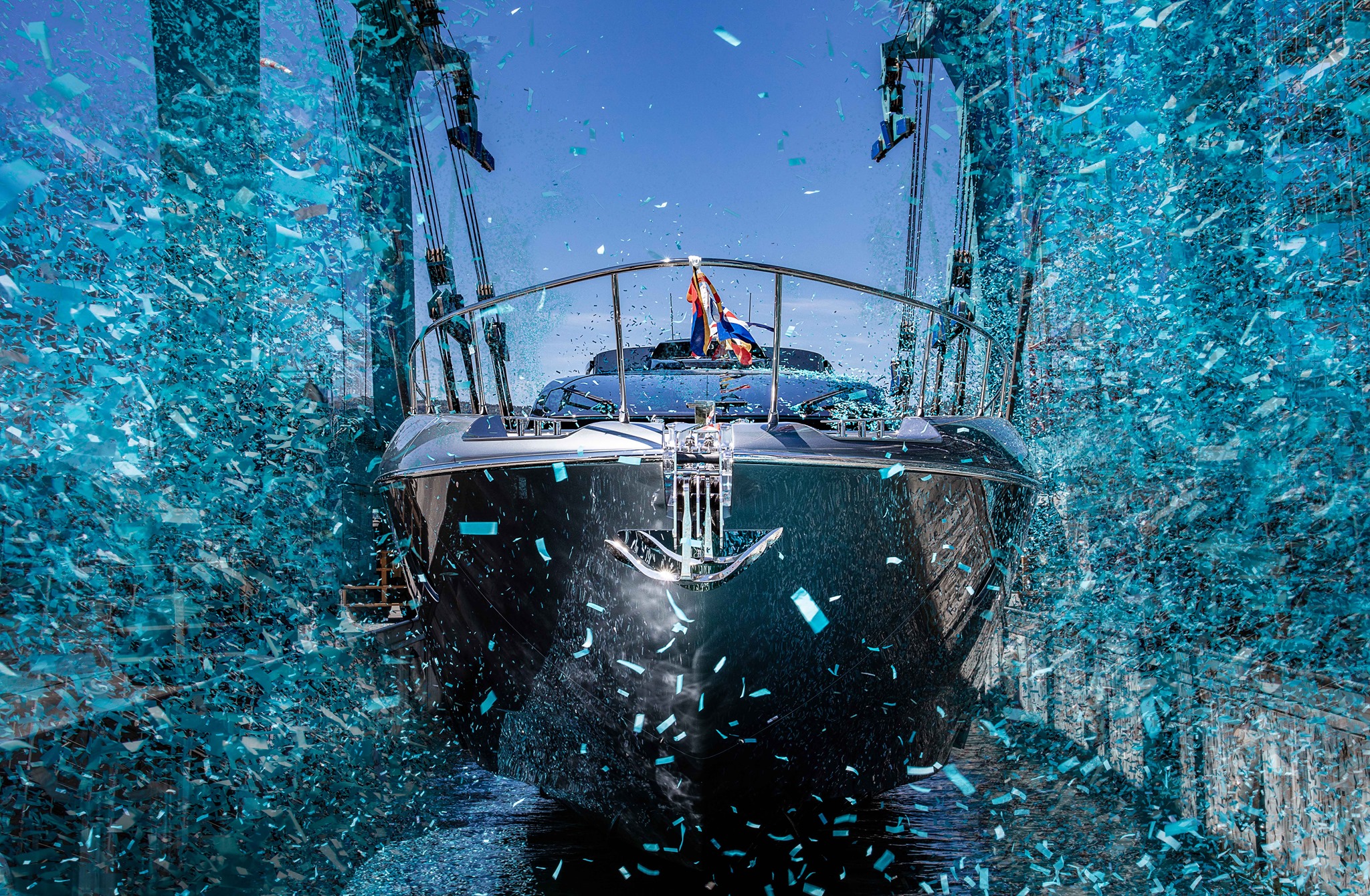 Riva 88' Folgore offers the owner stern concept, with the garage door that swings open and can be positioned in two ways.
The cockpit is a large space of 22 m² that features a huge sofa area with a table and also a bar unit with an electrically opening marble top.
Also, the yacht has the glass hardtop located on the superstructure, which opens up and can be tilted toward both the stern and bow, to let in fresh air during navigation or when at anchor.
The interiors were renewed in using precious materials such as wood, steel, marble and glass.