The 95m
Bliss
has left the Feadship yard in Makkum and will be transported to the North Sea for her first sea trials.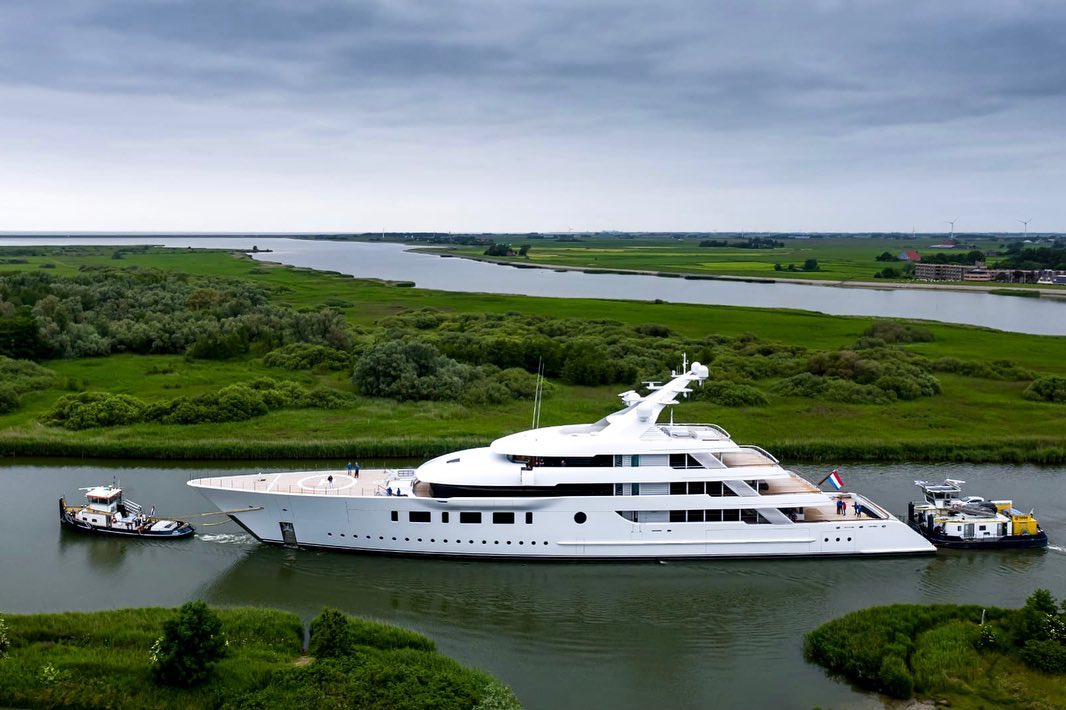 The yacht was launched in May 2021. Her exterior is made by Jan Schaffers of Studio De Voogt. She has state-of-the-art technology and engineering covering all onboard systems. Advanced security and life-safety systems have been discretely incorporated and De Voogt Naval Architects has been heavily involved in the design and engineering of the hybrid propulsion system to enable the yacht to sail in diesel-electric mode.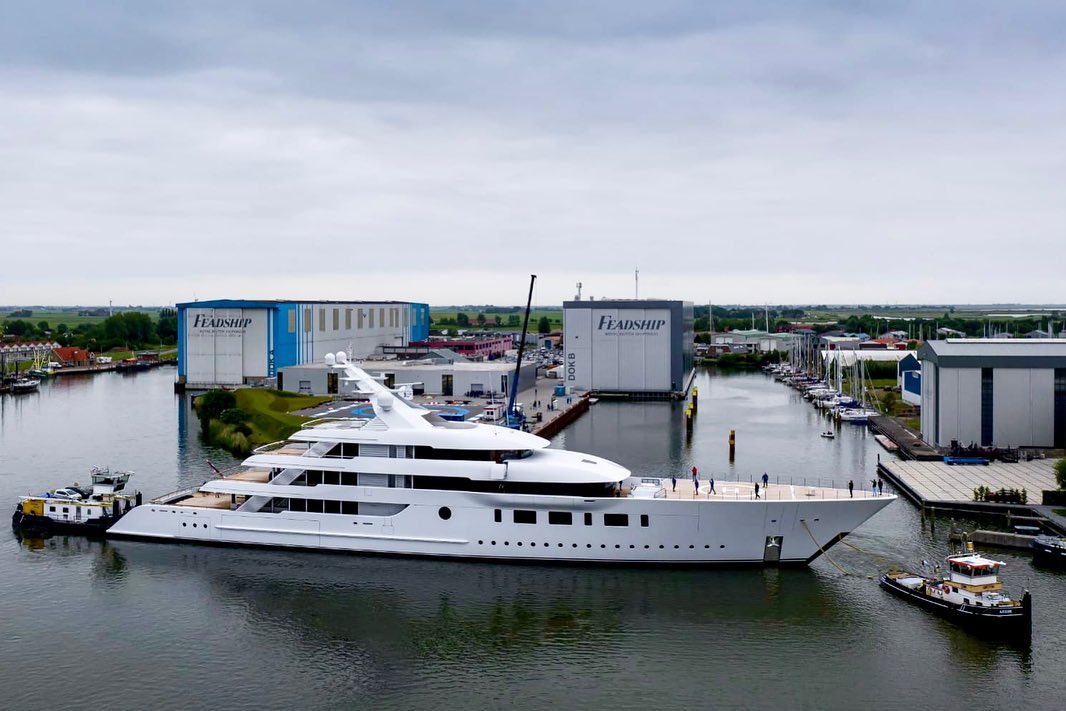 The interior is made by Rémi Tessier. She has nine luxurious guest cabins, large lounges, and an extensive gym and wellness area.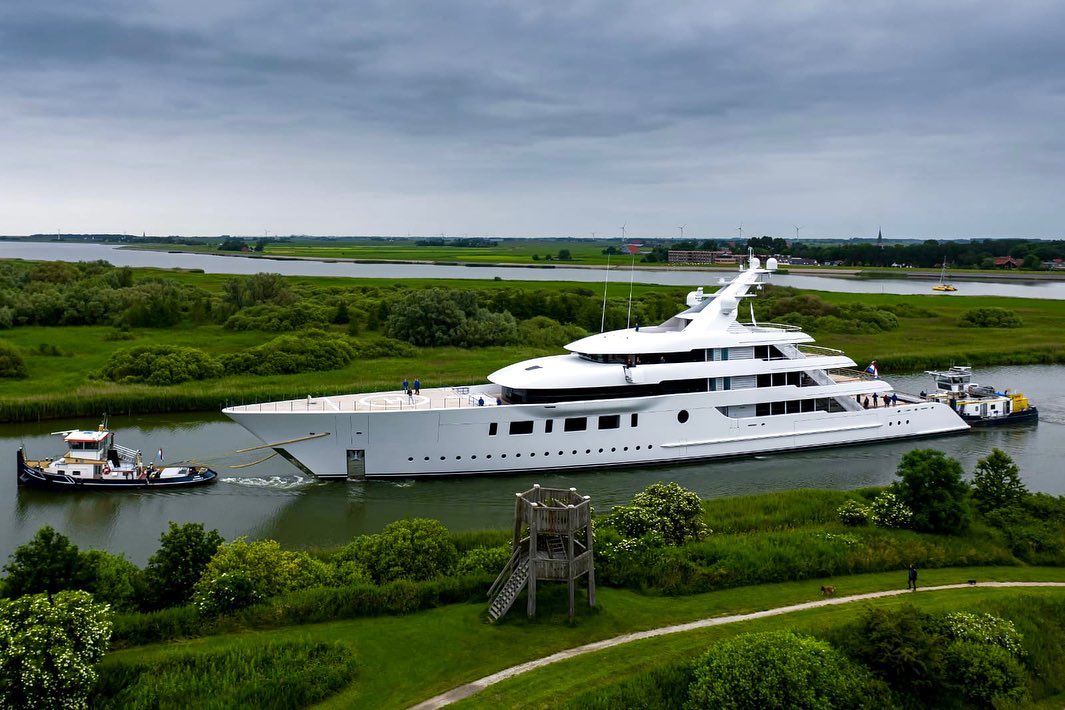 Bliss is fully equipped and certified to cruise Polar regions, anchor in deep water, or keep position with her dynamic positioning system. She has a top speed of 17 knots and a range of 6000 nautical miles at a cruising speed of 12 knots.
Feadship
was formed as a group in 1949 as a marketing partnership between six Dutch shipyards, de Vries Lentch, Van de Stadt, Witsen & Vis, Akerboom, De Vries Scheepsbouw and Van Lent Shipyard, and De Voogt Naval Architects. Feadship is well-known as one of Netherlands' most elite yacht builders and delivers superyachts from 50–100+ meters in length.
Credits: Feadship