According to several reports that have emerged on social media earlier today, a tender has crashed into the side of a 38m Custom Line yacht in Ibiza.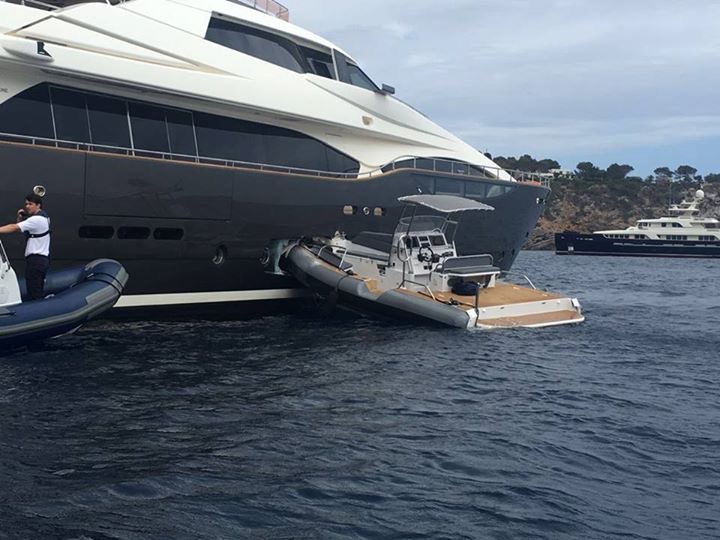 Witnesses say the tender was being operated by two crew members who fell off at a speed close to 30 knots without wearing a killcord.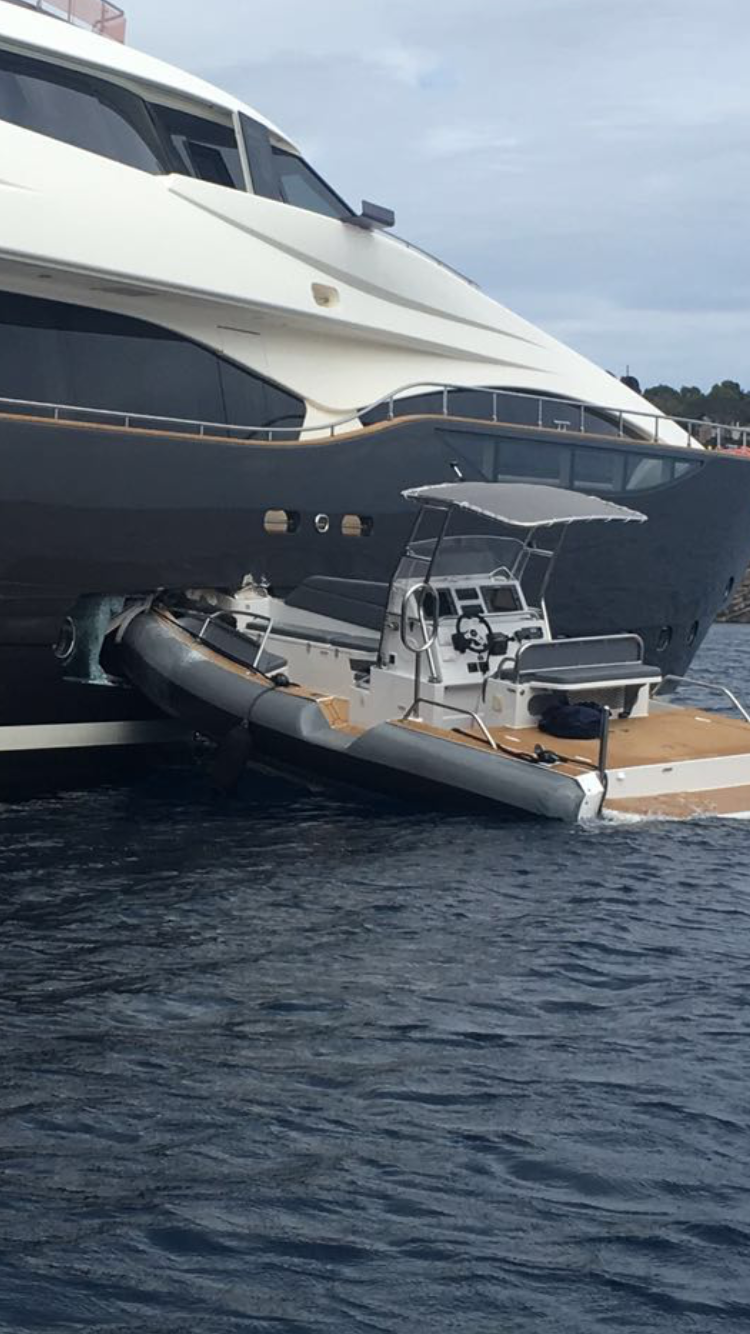 The tender then drove around in circles for a reported 15 minutes before crashing twice into the yacht. Thankfully, no one was injured as a result of the incident.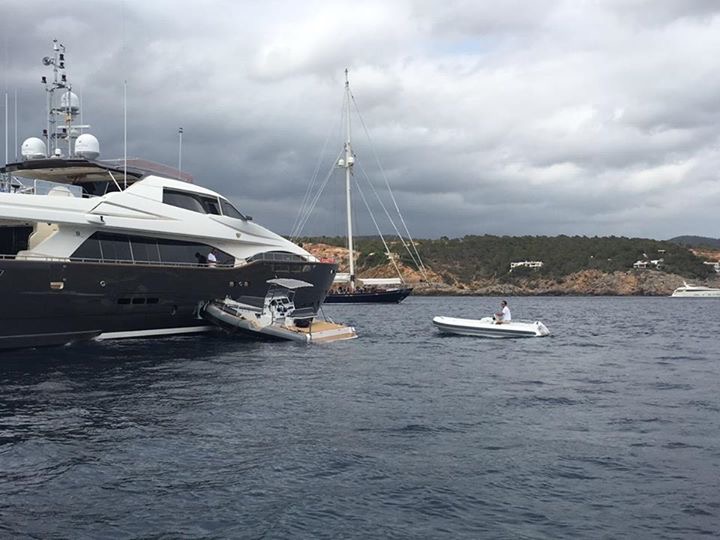 Current data suggests the tender originated from
Le Grand Bleu
based on several reports from local sources. A drawing of Le Grand Bleu can also be seen on the cover of the outboard engine of the second tender that came to inspect damages done to the 38m Custom Line. In addition,
Marine Traffic
data shows Le Grand Bleu in the bay near Ibiza at the time of the incident.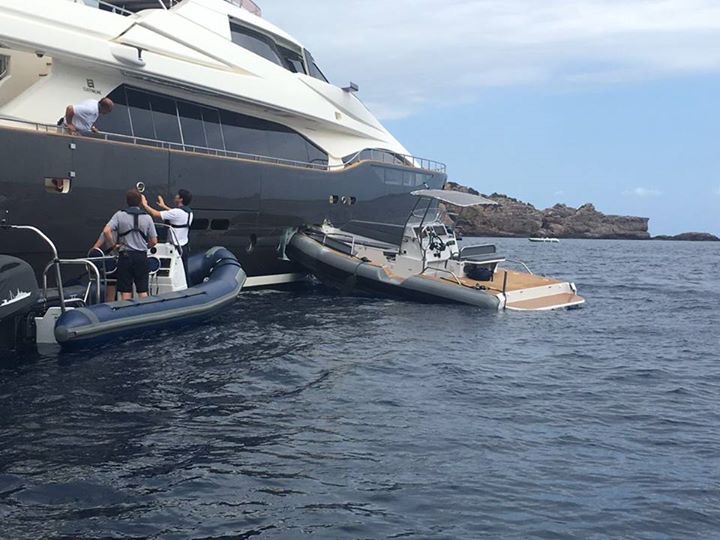 Le Grand Bleu was built in 2000 by Kusch Yachts for US telecom magnate, John McCaw who later sold it to Russian billionaire, Roman Abramovich. The yacht was then sold once again to
Eugene Schvidler
who many speculate to be the current owner of Le Grand Bleu.
We will keep this story updated as more information comes to light.