Tecnomar has successfully launched the first
Tecnomar for Lamborghini 63
, avantgarde motoryacht coming from the encounter between yachting excellence and super sport cars.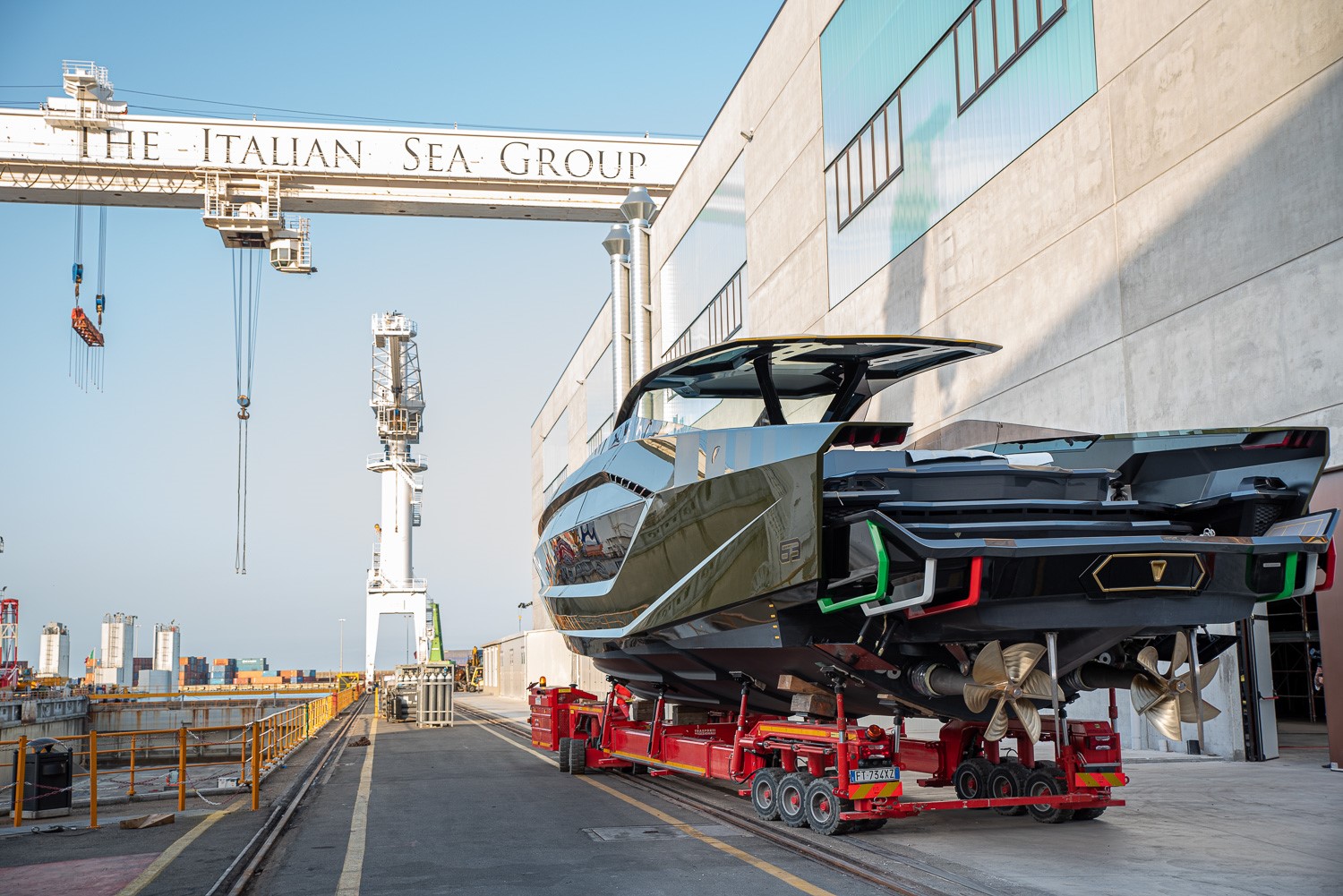 The event was carried out at The Italian Sea Group Headquarters in Marina di Carrara, in the presence of the management and the whole team which participated in the realization of this jewel.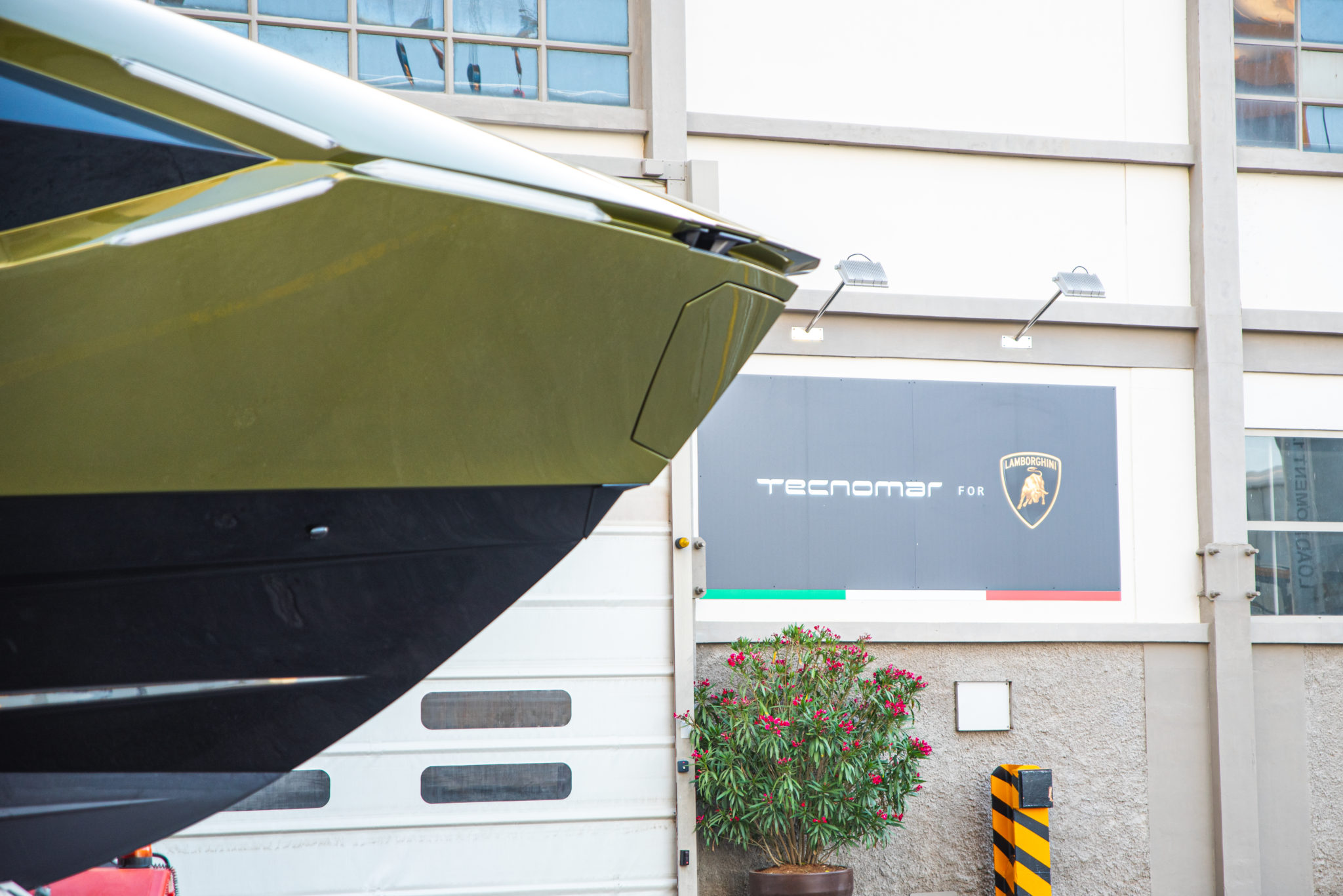 The 19m yacht is inspired by the hybrid super sports car Lamborghini Siàn FKP 37. There are two main innovative elements at the foundation of its design concept: speed and dynamic lightness.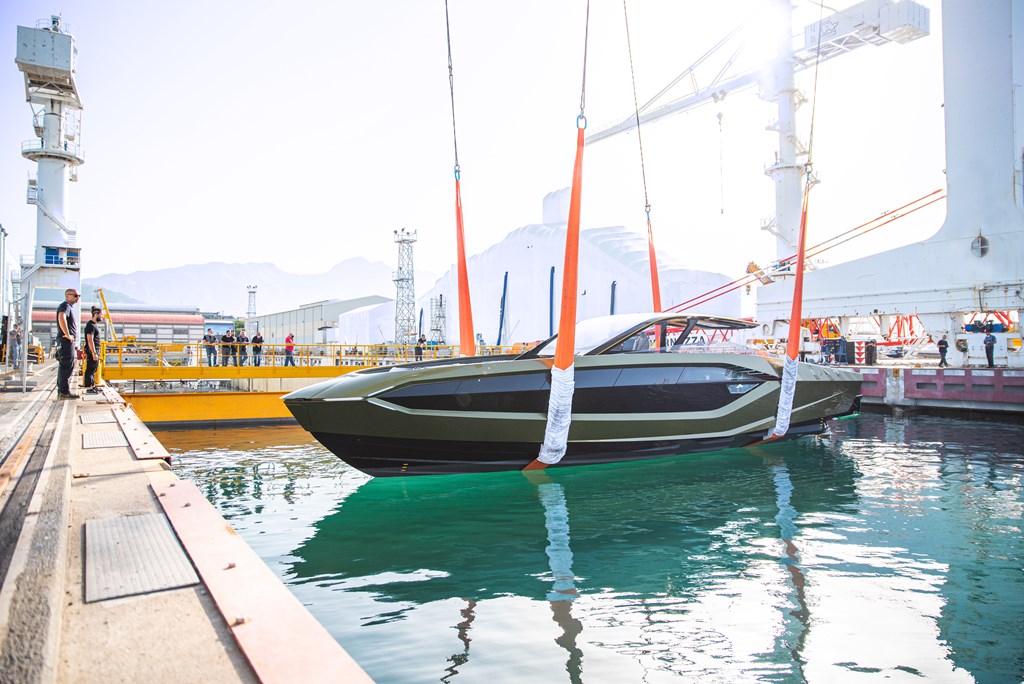 Thanks to the presence of two MAN V12-2000HP engines the motor yacht will reach a fantastic speed of 60 knots and will be the fastest vessel of the Tecnomar fleet by The Italian Sea Group. The use of carbon fiber, typical of the Lamborghini cars, grants the classification in the range of ultralight vessels with a maximum weight of 24 tons for 63 feet length.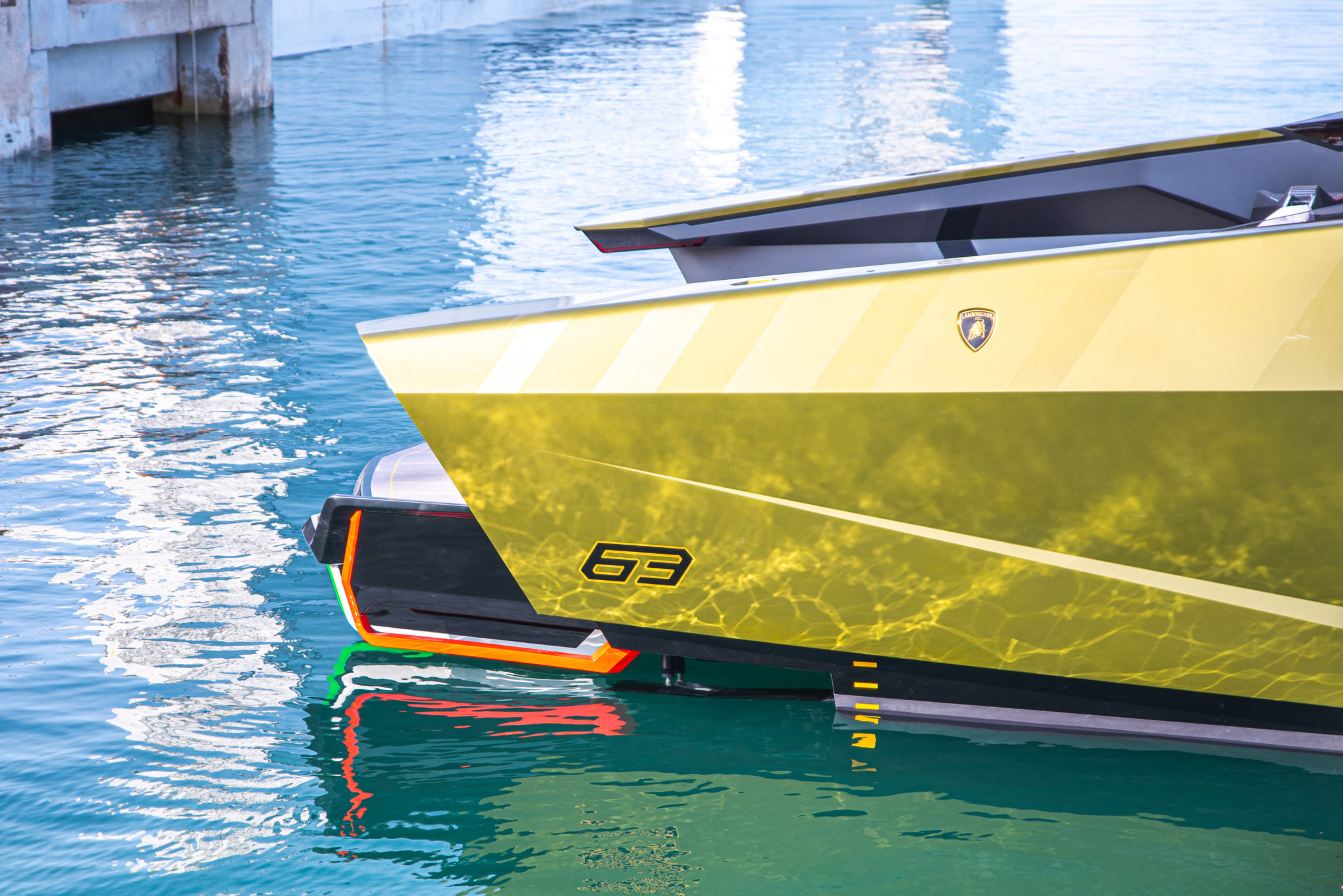 Clients can choose colour and material. The first yacht has a metallic gold hull.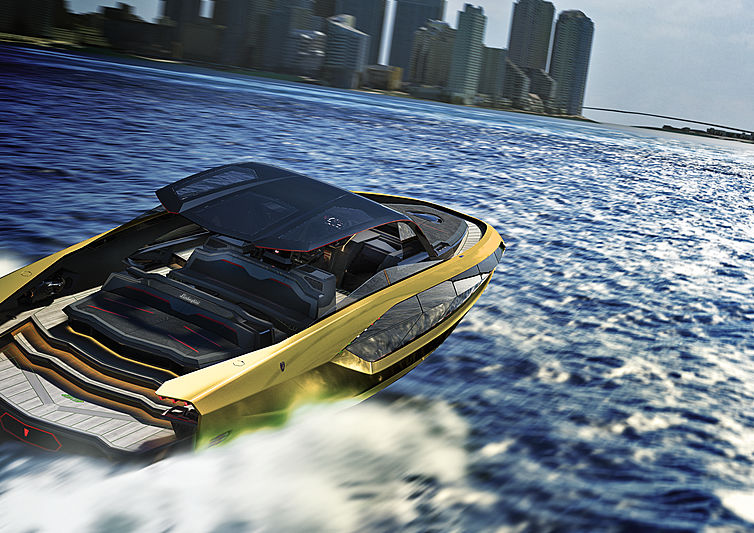 Tecnomar
is a brand of The Italian Sea Group, and it is renowned for building sleek performance yachts. The brand has launched 289 yachts since 1987.
Credits: Tecnomar