The Italian Sea Group has announced the delivery of the first
Tecnomar for Lamborghini 63
in Miami
. The debut in South Florida represents an important achievement for the Group, confirming its commercial expansion plan in the USA, which already began in the early season with the opening of the first flagship store in
East Hampton
, Long Island, a reference area for the nautical sector on the American East Coast.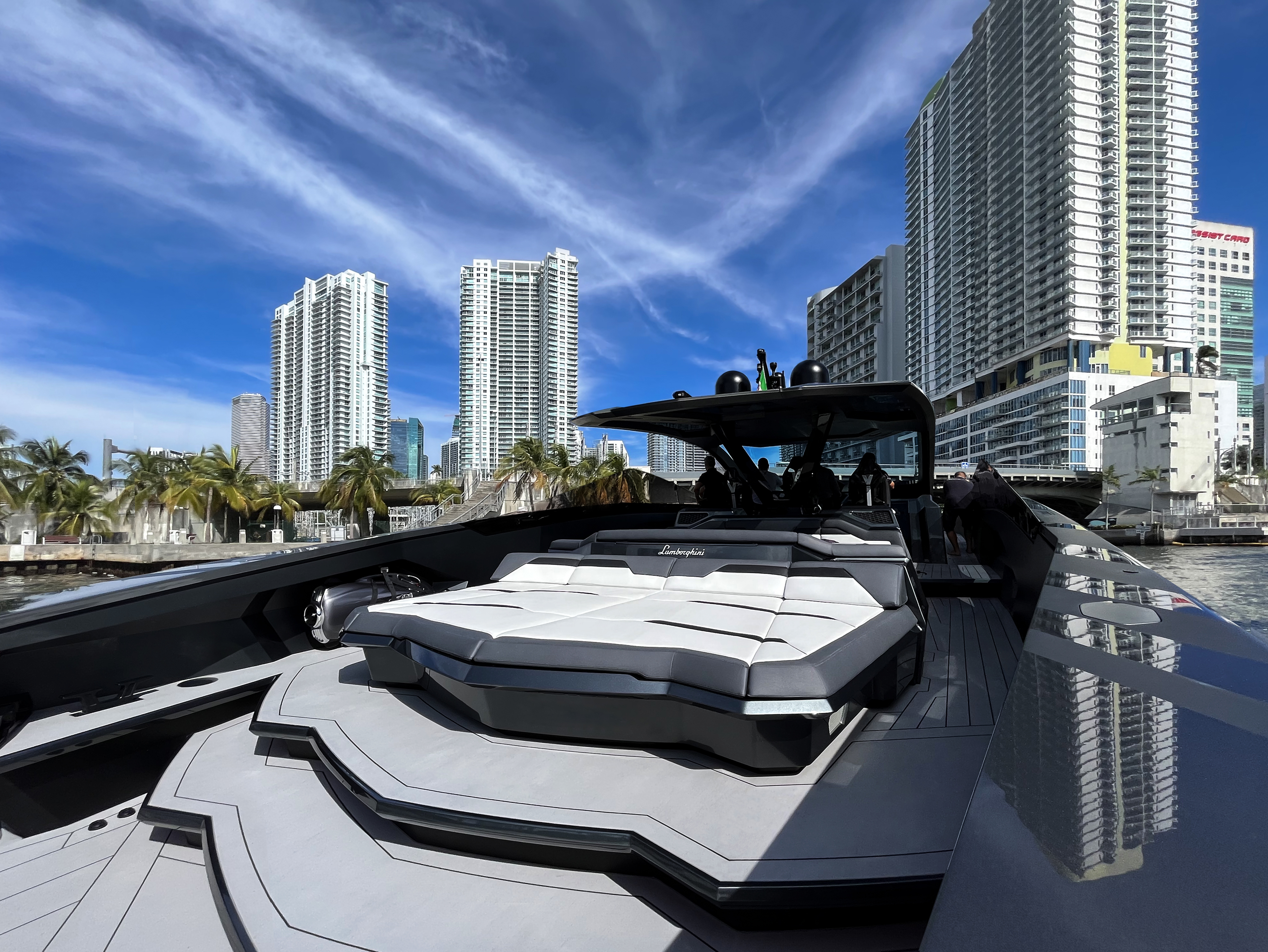 The delivery of the first yacht in Miami waters consolidates the relationship between TISG and Prestige Marine Imports Lamborghini Miami.
"We are very proud of the success that the Tecnomar for Lamborghini 63 yacht is enjoying in the United States, a market that offers interesting growth opportunities in line with the Group's international strategy," says Giovanni Costantino, founder & CEO of The Italian Sea Group. "It is a highly performing yacht, engineered with a very low draught allowing docking in shallow waters and, with its 63 knots, can reach the Bahamas in one hour. The commercial success of this project continues, so much so that next sales will be delivered in the first semester of 2024 despite the fact that the production is at full speed."
The Tecnomar for Lamborghini 63 yacht has been awarded as Best of the Best 2022 in the luxury industry within the "Motor Yacht Weekend Cruiser" category by Robb Report, after receiving the award in the "Motor Yacht under 25 meters category" at the 2022 International Yacht and Aviation Awards, which took place this May in Venice.
The Italian Sea Group's
Tecnomar
brand produces and commercializes yachts in steel and aluminum up to 50 meters. Founded in 1987 and acquired by the Italian Sea Group in 2009, Tecnomar has launched 289 yachts through the years, also thanks to the Tecnomar Evo line, which has earned great success in the Asian market.
Credits: TISG