Technohull is getting ready for the 2021 Olympic Yacht Show (1-5 October 2021). Eight models will be on display: two Omega 47, four Explorer 40 with different configurations, both inboard and outboard, a 38 Grand Sport and a unit of the brand new T7.
In addition, visitors will have the chance to visit Technohull's lounge and customer service point located at Olympic Marine in Sounio, one of the most important marinas in Attica.
T7
7,8m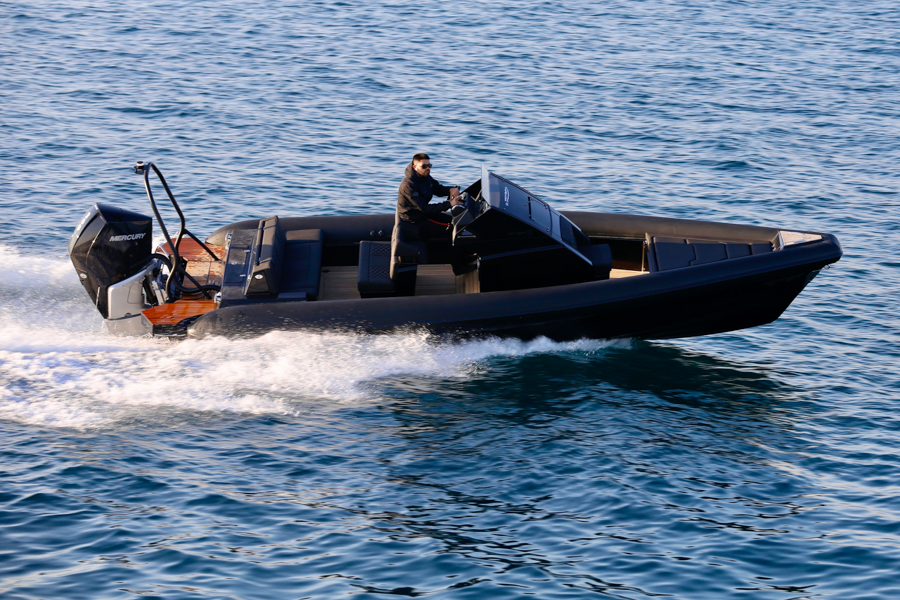 Combining comfort and functionality, the T7 offers everything that a cruising day demands of the driver, while spoiling the guests as well. The boat has a flexible layout and two ergonomic pilot seats facing the central console. A clever seating arrangement in the aft offers ample seating space. Further lounging at the bow is in the form of a delta sunbed that can easily be turned into an even larger one. The boat has 65mph top speed. Another awesome feature is that the boat stays on plane even at 9mph.
38 Grand Sport
11,1m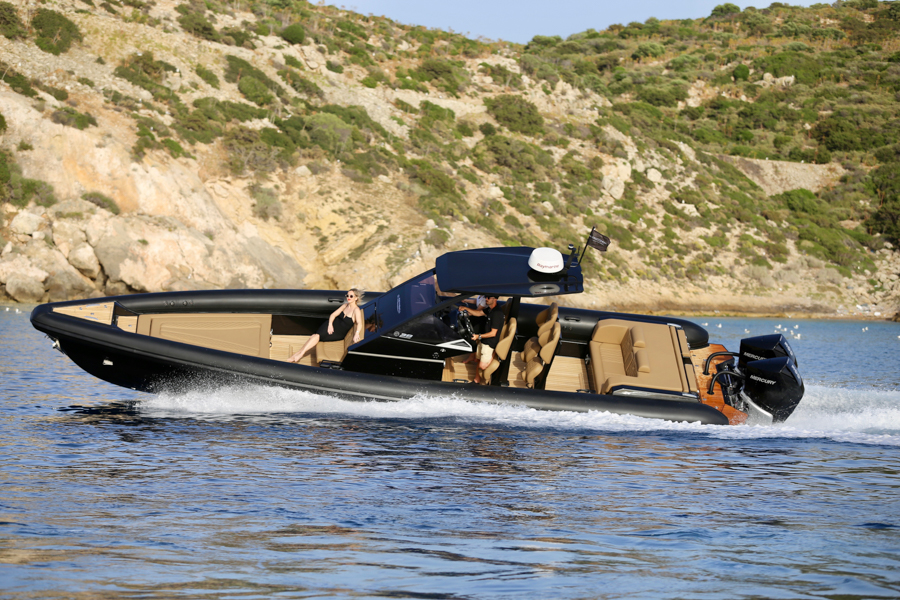 Technohull's
38 Grand Sport
represents a step up in terms of aesthetics and interior finish. Athletic lines betray the boat's top speed of over 100 knots. She has a 12.1m long jet-blackhull. It contrasts beautifully with the boat's hand-stitched premium quality upholstery in rich orange, crimson, or any colour you choose. The options list is lengthy, and includes an elegant carbon T-top for extra protection. Twin Mercury Verado 300s to twin 450R are proving the most popular propulsion package to date, in line with the family appeal that the 38GS exerts. Out-and-out sport mode allows the transom to take up to three Verado 450 V8s for speeds over 100 knots, but it is a flexible platform giving owner's a host of engine choices.
Explorer 40
12,1m

A range of inboard and outboard propulsion options push the athletic Explorer 40 to a top speed of more than 75mph. For peak performance, choose a pair of Mercury 450 motors toting a 900 total horsepower. She is a comfortable boat – there is a sunpad and a deep, comfy seat at the bow. There is a fridge, wet bar and espresso machine, high-end Fusion entertainment system and the choice of a sleek hard top or a simple bimini for shade. It all adds up to a formidable family cruiser.
Omega 47
13,8m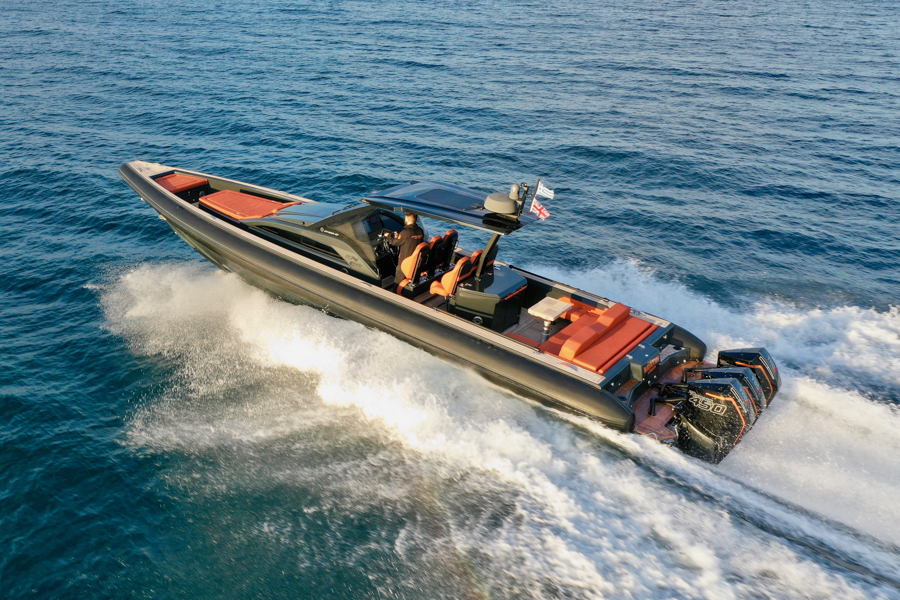 New
Omega 47
seamlessly combines superyacht finish with the sporty performance that has made the Greek brand famous. Developed out of the popular Omega 45, the new flagship is slightly longer and broader in the beam to offer a flexible deck space and a superbly comfortable interior. Performance can exceed 80 knots, making the Omega 47 a true sports boat.
Greece company
Technohull
launched its first hull in 2004. The most popular Technohull models of today include: Omega 45, 38 Grand Sport, 909, Explorer 40 and SeaDNA999.
Credits: Technohull