Feadship
Vertigo
saw the light of day
on Wednesday 23 November, which is when this 96.55-metre superyacht left the construction hall at the
Feadship
yard in Makkum. With the interior and exterior design by Redman Whiteley Dixon and Chahan Interior Design and Azure acting as Owner's project manager, Vertigo's creative execution raises the bar of superyacht design to new levels of sophistication.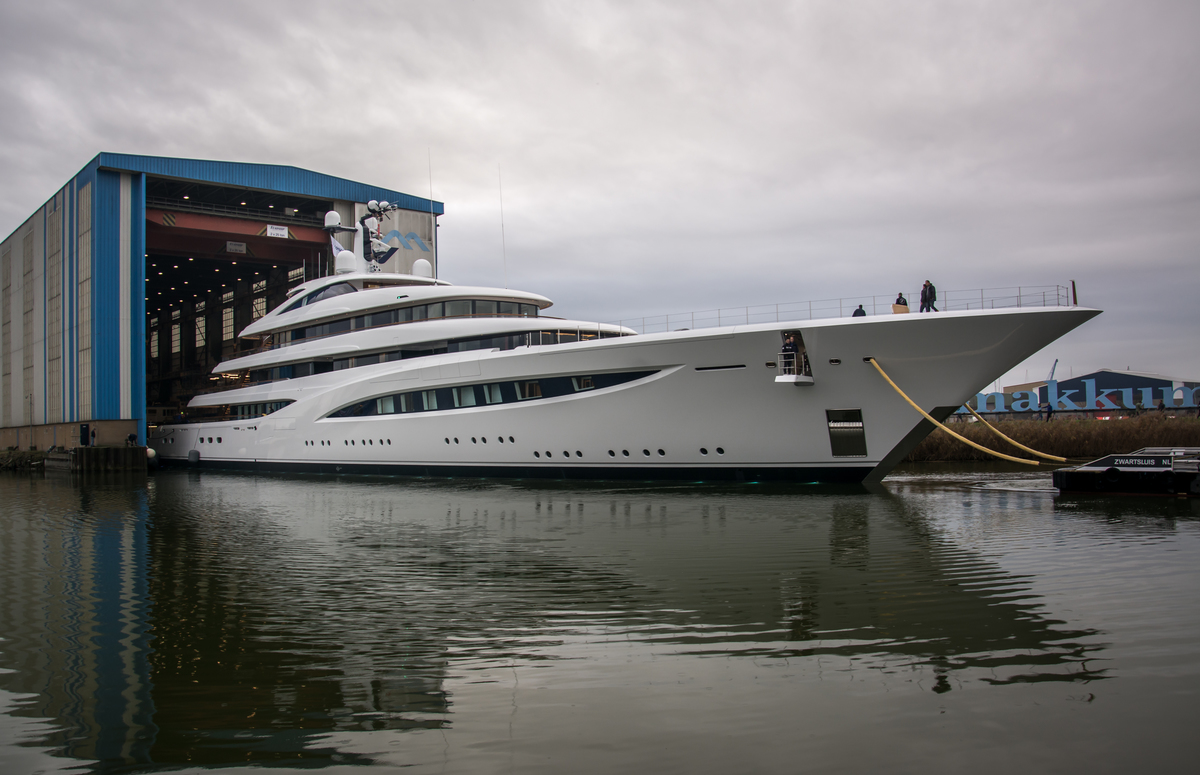 The elegant curves of
Vertigo
's streamlined profile are in perfect proportion and harmony. The same applies to the characteristically
Feadship
lines of Vertigo's flared bow, which features a games deck and helicopter landing pad with a hangar below for a Bell 429 WLG helicopter. The sweeping hull line leads down and aft towards the main deck aft, home to a revolutionary swimming pool made of glass panels that also form the ceiling of the beach club below. Creating this 68-millimetre-thick construction involved laminating together five layers of clear glass interspersed with foil. To make matters even more complex, the deep end of the 42,000-litre pool has a dramatic S curved shape and descends to some 2.5 metres.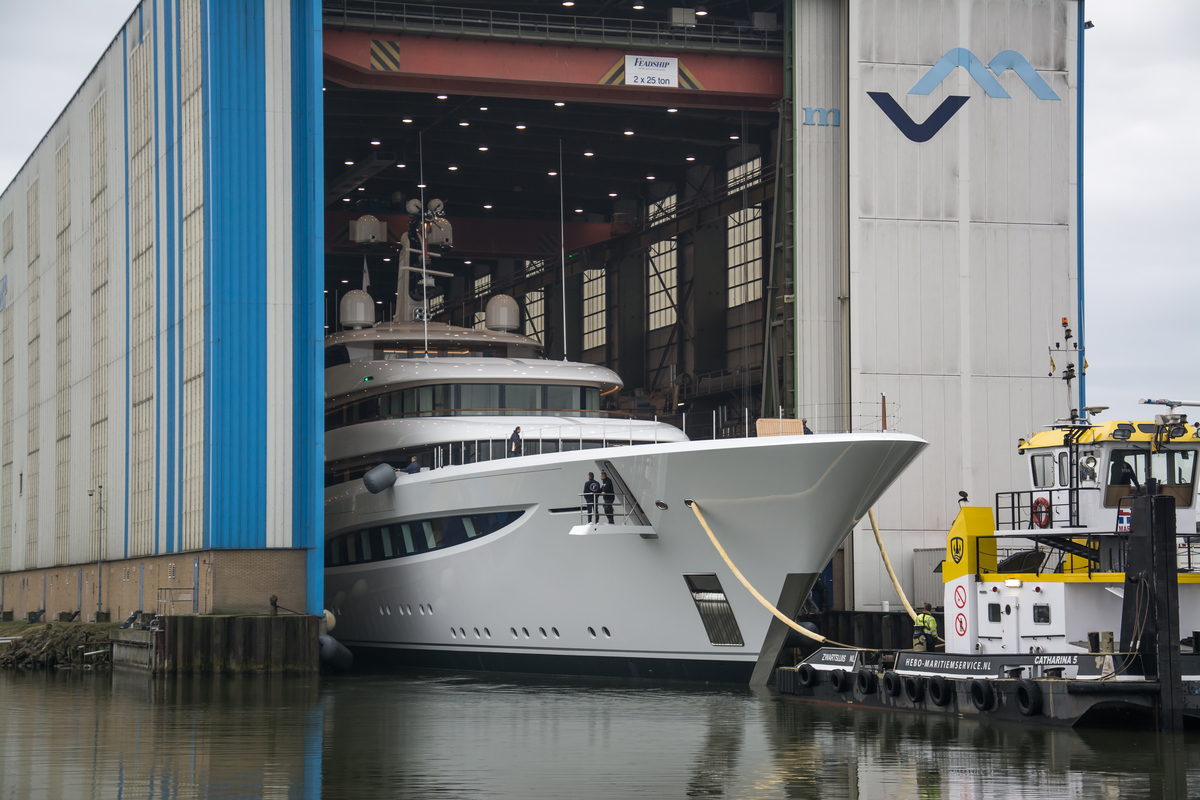 Beneath the pool is the vast sea-level beach club, which almost doubles in size when the transom and fold-down side terraces are opened. Doors in the hull further forward allow launching Vertigo's custom tenders, which are the first to be
Feadship
-certified in a partnership with Tenderworks.
To add to the sense of openness, one can stand in the beach club and have a clear view all the way up to the sun deck thanks to the use of glass railings with classic teak detailing. The interior continues this theme, with large floor-to-ceiling windows throughout maximizing the natural light and ocean vistas. Set-piece elements include the double-sided fireplace in limestone & quartz and decorative glass screens that separate the main lounge from the dining area forward, as well as the floating staircase which combines stainless steel, multi- textured stone and blue leather with a wealth of lighting in an exceptionally detailed way.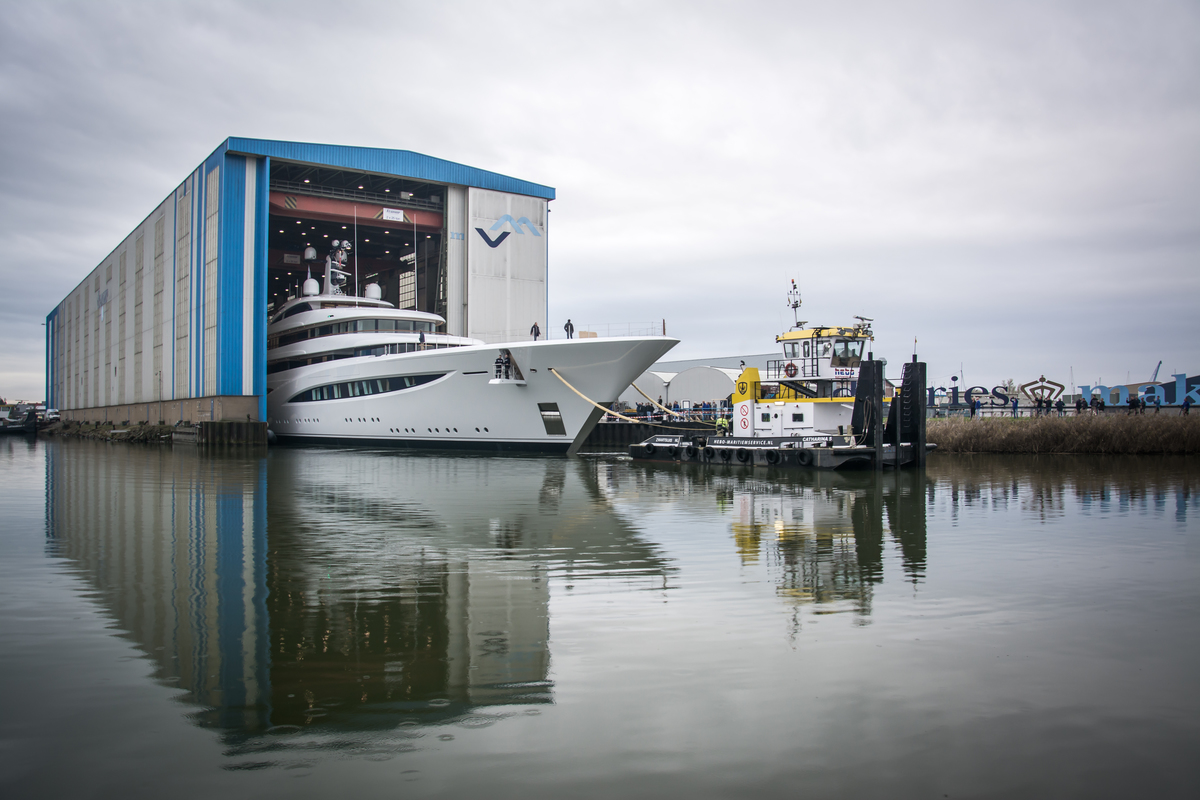 The main deck is home to a cinema and serves as a prime real estate location for the guest accommodation section, which includes six staterooms (two VIPs), a hairdressing saloon and a dedicated pantry.
Two staff cabins, which can be converted into guest suites if needed, are located on the bridge deck above, giving a combined guest accommodation space of 900 square metres. The bridge deck also features a club lounge, offices for owner and captain, and a state-of-the-art Feadship wheelhouse.
The highlight of the owner's deck is an imposing full-beam forward-facing stateroom with 180-degree views and a three-metre-high skylight ceiling above the bed. The gym is the centrepiece of the sun deck, offering spectacular views fore and aft. A pizza oven on this top deck is a classic example of a custom feature that may seem simple at first glance but actually incorporates some pretty smart thinking in order to filter floating soot from the air leaving the bespoke chimney.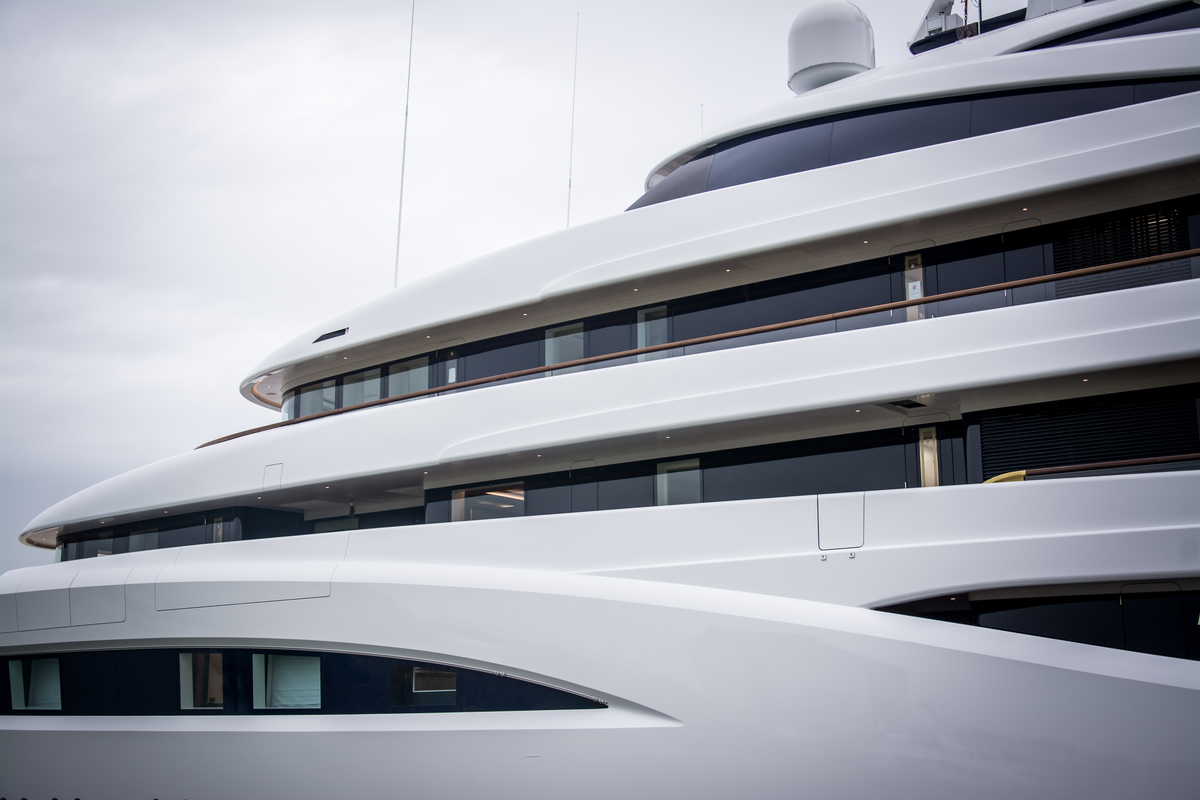 Feadship director Tom de Vries says:
Vertigo sets a new standard for styling and is a true gentleman's yacht. Her beautiful shapes, gently flowing sheer line and iconic looks are the very definition of timelessness, and she is impeccably balanced in every respect. She is one of the most sophisticated superyachts ever to grace the world's oceans
Photos by Tom van Oossanen courtesy of Feadship