33.9 metre sailing yacht Geist by Spirit Yachts is the largest single-masted wooden yacht built in the UK since Shamrock V in the 1930s.
She
has now left the Suffolk based yard and is on her way to the south coast of the UK.
Geist
is also the largest sailing superyacht coming from the Suffolk-based yard, as she exceeds the
30.66 metre Gaia,
launched in 2007
.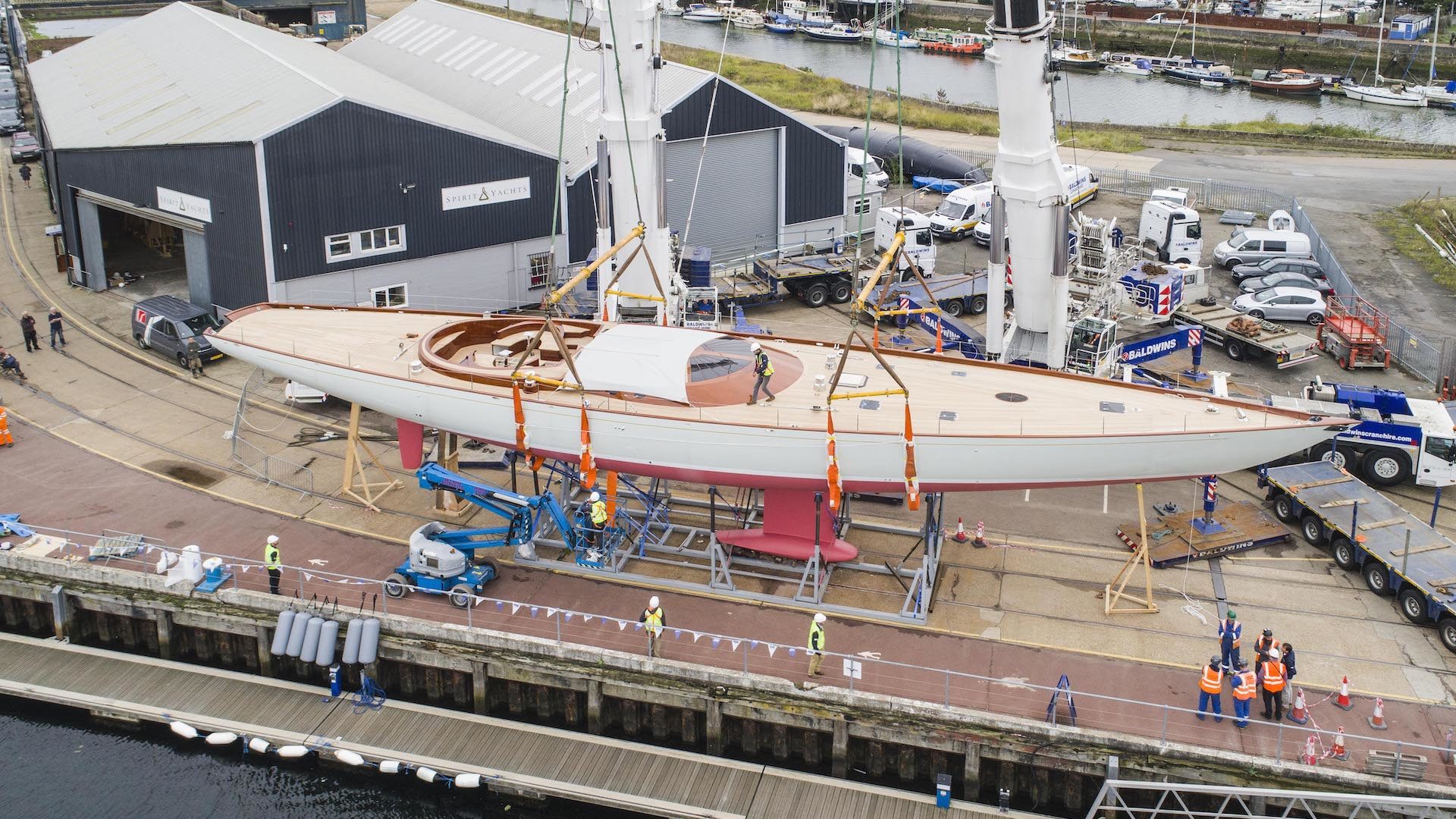 The Spirit 111 has been designed and built in-house by Spirit Yachts to be one of the most environmentally friendly sailing superyachts ever created. The sail plan of the yacht designing was to make her be capable to cruise without any crew. Spirit's founder and chief designer Sean Macmillan described her as
"nothing less than a feat of engineering."
The interior of the Spirit 111 was created in partnership with Rhoades Young, which is Spirit Yachts' first collaboration with an external design agency. Rhoades Young developed the initial concept for a unique, curved interior, which Spirit Yachts' design team developed and brought to life together in the final plans.
Speaking about the project, Jonathan Rhodes said: "It was a joy to work with a client with an absolute passion for design. The brief was a combination of his love of furniture and organic architecture."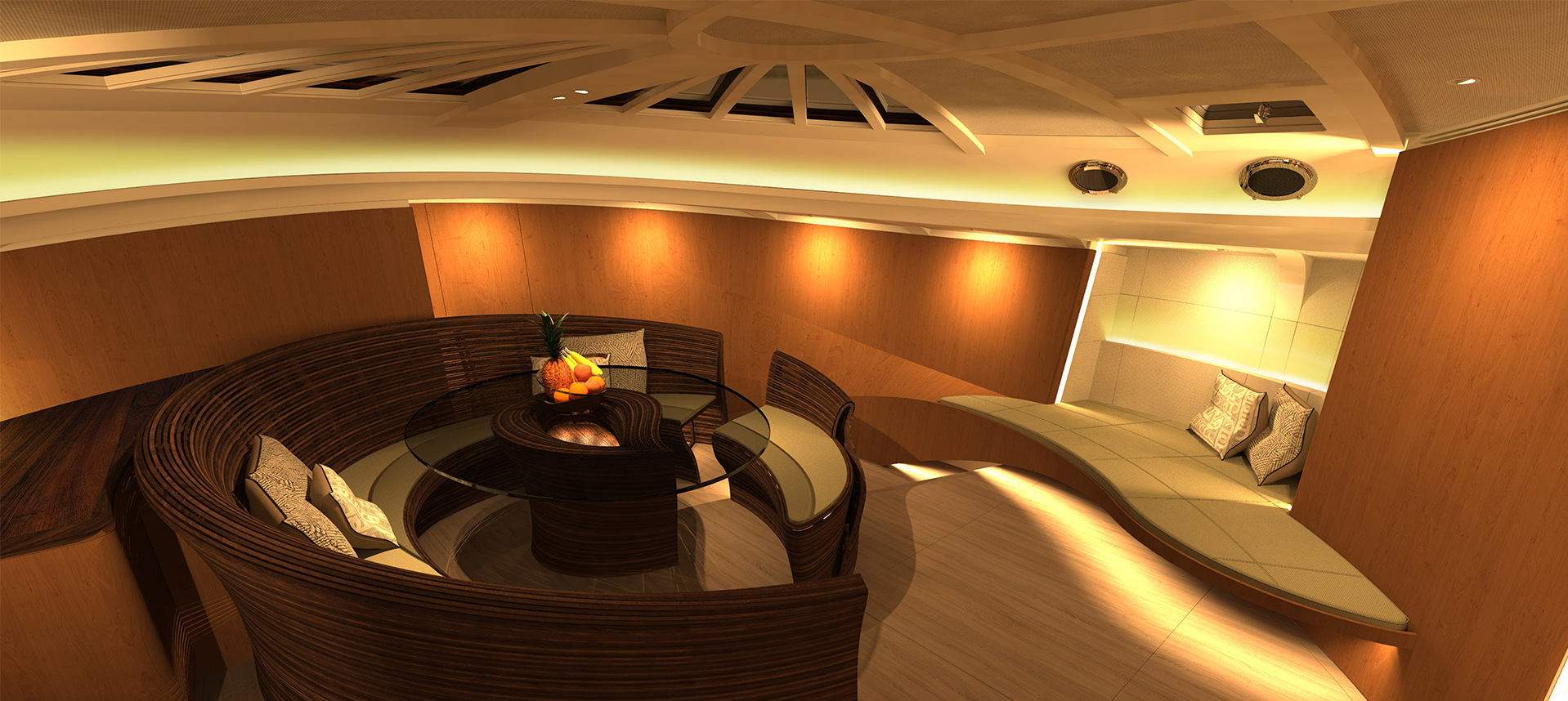 Four cabins, including the front owner's cabin, can accommodate eight guests. The forward cabin holds the spacious master suite, complete with curved sofas built into the side of the hull, double bed and ensuite. All heads have rounded, solid timber sinks integrated into the worktop and power showers.
Custom-made seats and bed heads were built by former Spirit Yachts employees Will Fennell and Ben Jackson. Two-part seats are constructed from stripes of the American walnut.
The interior has almost no light switches; motion sensors turn lights on and off during the day. At night, sensors under the beds detect if someone is up and light the way to the nearest ensuite. If a guest starts to go elsewhere within the interior, the system deduces which way they are going and light the relevant areas in a very soft warm light.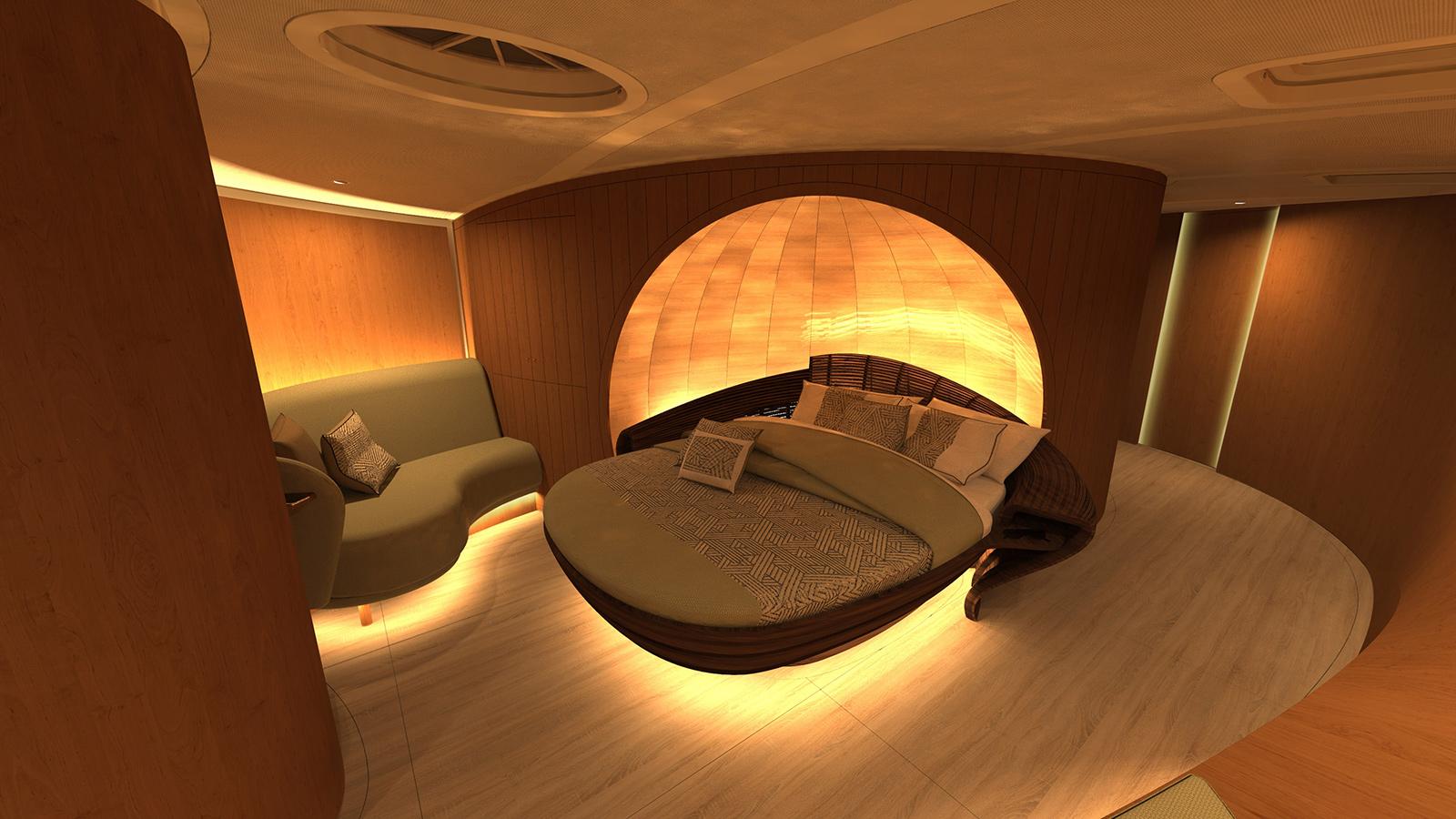 Spirit Yachts worked collaboratively with leading marine and automotive suppliers to deliver on the owner's eco brief. A Torqeedo electric propulsion system using a 100kW motor will propel the yacht silently for up to 40nm at eight knots from battery power alone. Whilst sailing, the propulsion system will regenerate the four BMW lithium battery banks by rotating the propeller shaft whilst the yacht is under sail. All power-consuming components have been carefully selected to be highly efficient and will use minimal energy without impacting performance or comfort.