Baglietto has announced the sale of the sixth
T52
hull with hybrid propulsion. The sale of hull #10253 was secured thanks to the precious support of Kirill Kuatov of Alberton Yacht. It marks the fifth sale of the year for the La Spezia-based shipyard.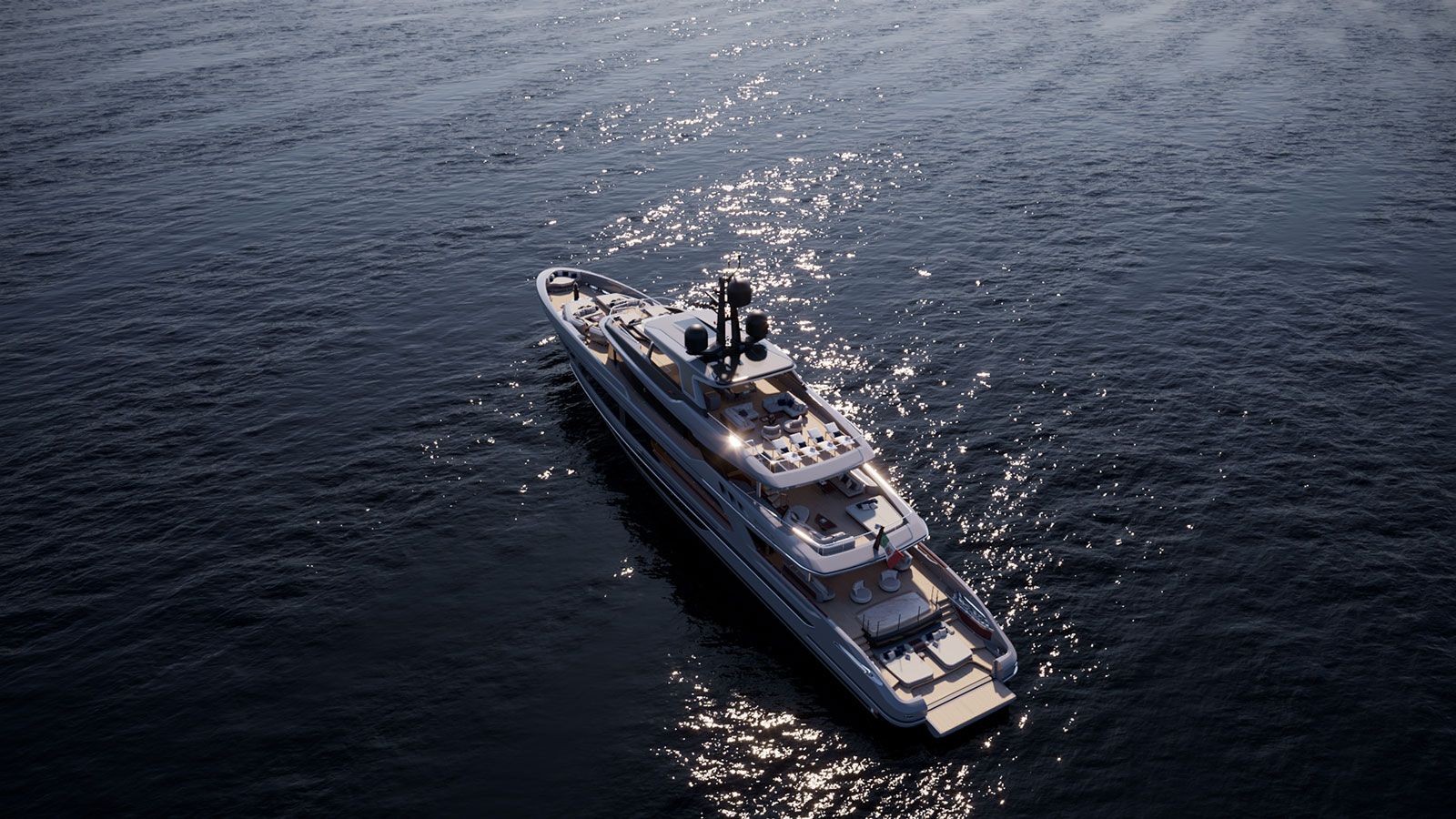 "We are very proud of this deal we reached, thank you to the excellent collaboration with Kirill Kuatov and his technical team. Six T52 sold is an extraordinary result especially if you consider that the first model hasn't hit the water yet," says Fabio Ermetto, Baglietto's Chief Commercial Officer.
The 52 m yacht is penned by Francesco Paszkowski Design, who has created an incredibly stylish modern yacht, characterized by slender, sinuous lines that reflects Baglietto's contemporary soul while leaving the brand's glorious tradition unscathed.
Close contact with the sea is ensured by the original open stern featuring a beach club that develops over three levels and has already become a hallmark of Baglietto's new course. The large pool can easily be concealed thanks to an ingenious up-down moving flooring system that further extends the available deck surface when the pool is not being used.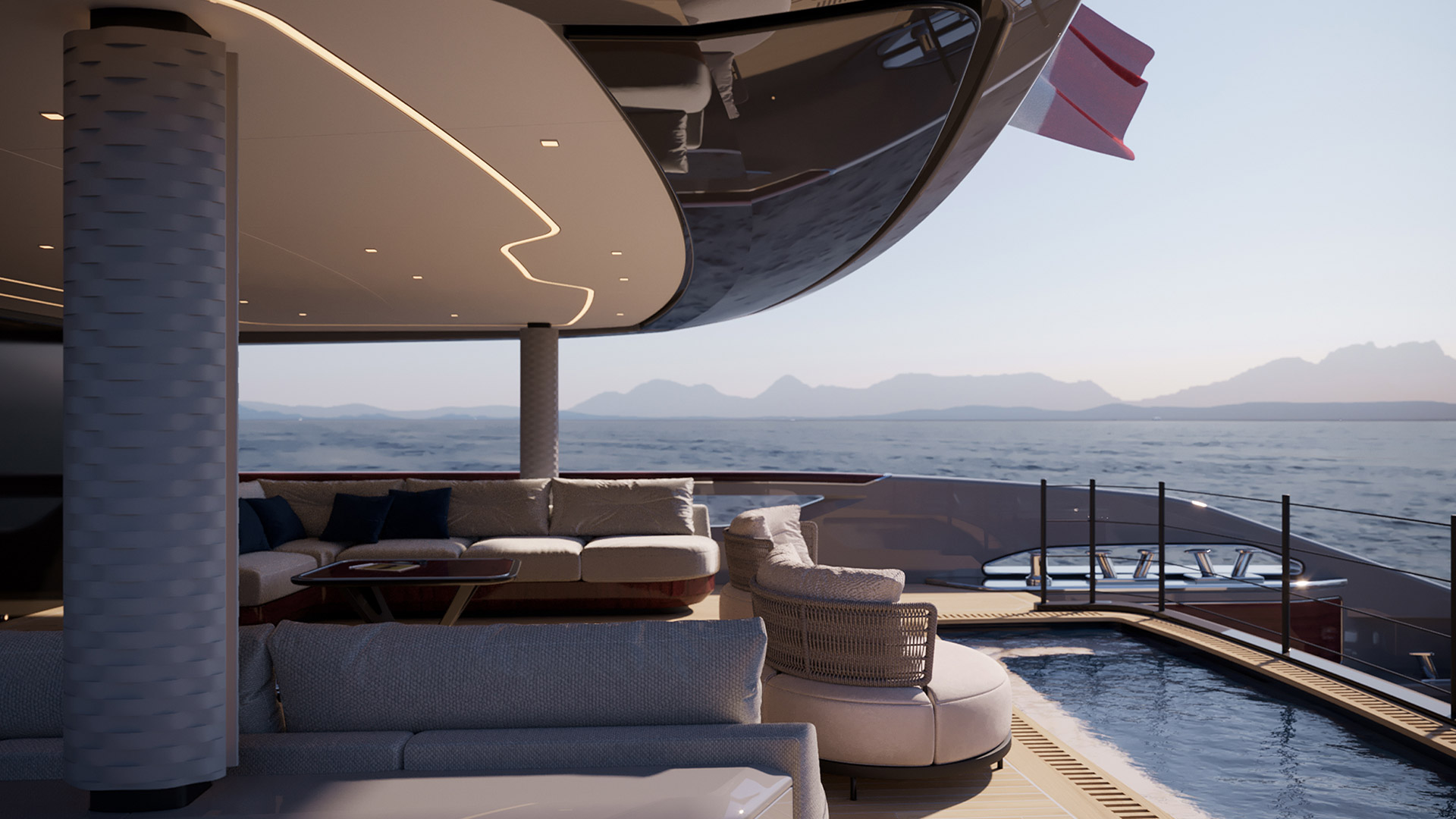 On the upper deck, the wide floor-to-ceiling windows opening on three sides create a pleasant "al fresco" lounge, with a conversation area and a dining area to be enjoyed in all weather conditions.
The approximately 24-meter-long sundeck – another distinguishing feature on Baglietto yachts – is unmatched on a vessel of this size and volume, and follows in the wake of Baglietto's traditional displacement yachts.
The yacht's improved hybrid propulsion system will allow a more efficient navigation mode, reducing both costs and environmental impact. When cruising in electrical diesel mode, the yacht will be able to remain at anchor for up to 12 hours relying on the batteries only. However, her two Caterpillar C32 engines will also allow her to reach quite a maximum speed of 16 knots and a range of 4.500 nm in traditional navigation mode.
"The key to the T52's success – has to be found in the perfect mix of design and current market demands – such as amazing volumes and liveability – to which Baglietto has responded through original, innovative solutions confirming this model has no real competition in the market of yacht below 500 GT," says Fabio Ermetto.
The delivery of the yacht is expected in 2025.
Baglietto Spa
is an Italian boat builder based in La Spezia specializing in new aluminum light alloy yachts ranging between 35m and 50m in length and steel and light aluminum alloy displacement megayachts starting at 40m.
Credits: Baglietto