Turkish shipyard Sirena Yachts has sold its sixth 26.8m Sirena 88 flagship model, the largest in the Sirena range in less than one year from its debut at the Cannes Yachting Festival.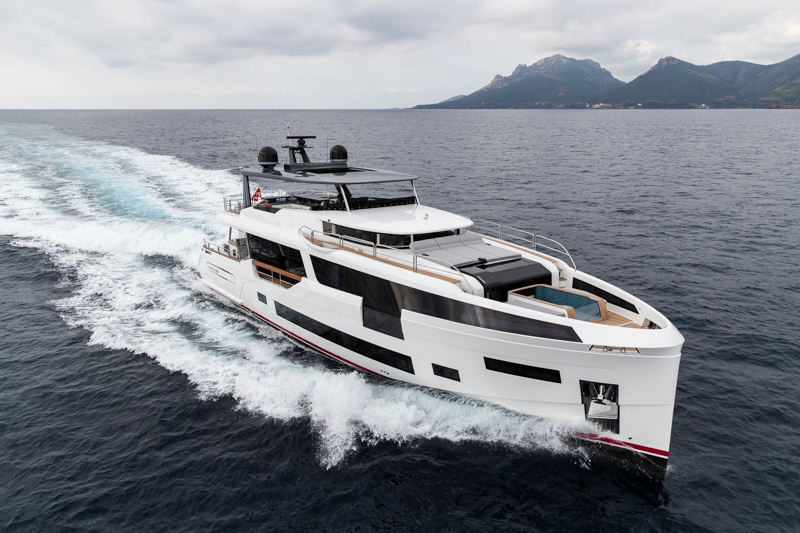 The yacht has been recently sold to an American client. Constantinos Constantinou, Sirena's Director of North American Sales said:
The list of special requests and custom features that we're implementing on this yacht is impressive, which reflects both our determination to meet our customers' needs but also the flexibility of this particular model.
There are upgraded MAN engines (1800 hp vs standard 1550 hp) and generators (40kW each vs standard 35kW). The hull has both zero-speed stabilisers and a Seakeeper gyro stabiliser. Commercial Director Ali Onger commented:
The Sirena 88 is so popular because it offers the largest interior volume in its class. We're talking about an 7.1-meter/23'2" beam; there is nothing else like that in this size bracket, without even mentioning its 25-knot maximum speed. And its range is impressive too: around 2,100 nautical miles at 9 knots. All these factors are serious advantages for our clients. Interior decoration is going to be different for each of the boats and they will reflect their respective owners' needs. Its layout is also customizable, so long as the alterations do not interfere with technical aspects of the yacht.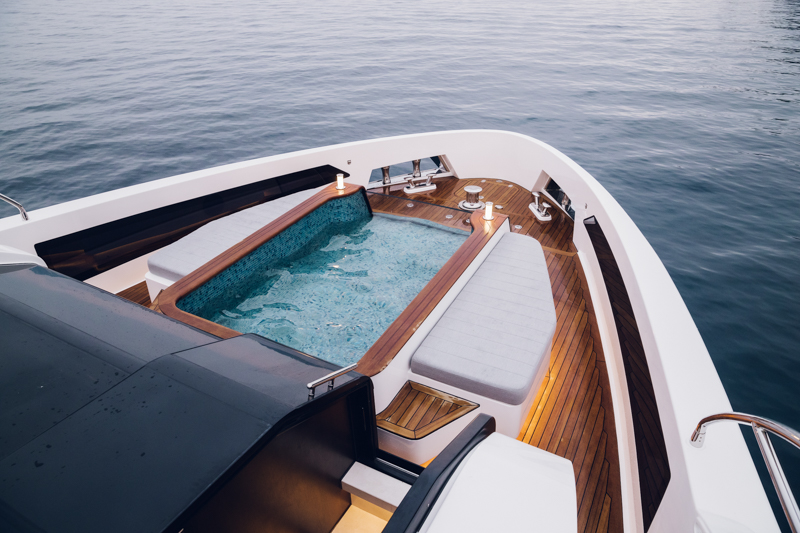 The vessel features naval architecture by German Frers and the interior design by Cor D. Rover. The model features 5-cabin layout with a master suite forward on the main deck and four guest suites below, however, usually there will be a second full-beam master suite on the lower deck. The flybridge layout has been re-created with a custom bar instead of the starboard side and features a unique seating and dining area.
Constantinos Constantinou added:
We're thrilled by the way the 88 has been received, which reflects the trend among owners seeking superyacht features in a more manageable size of yacht.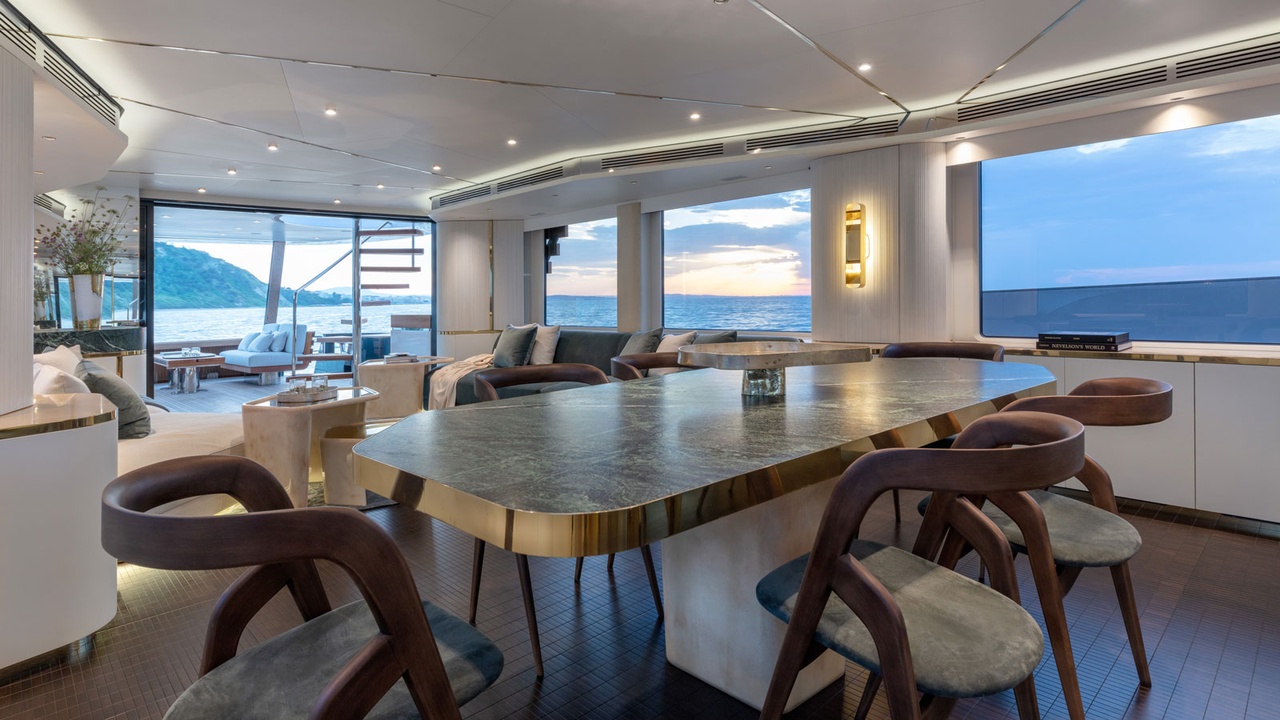 The Sirena 88 offers the kind of volumes you would commonly find on a 100-footer or bigger. In actual fact, we are the only builders in this size range who can offer a twin-level master stateroom without sacrificing the 5-cabin layout. No one else has managed that and you really have to go up to 120+ feet to find anything similar.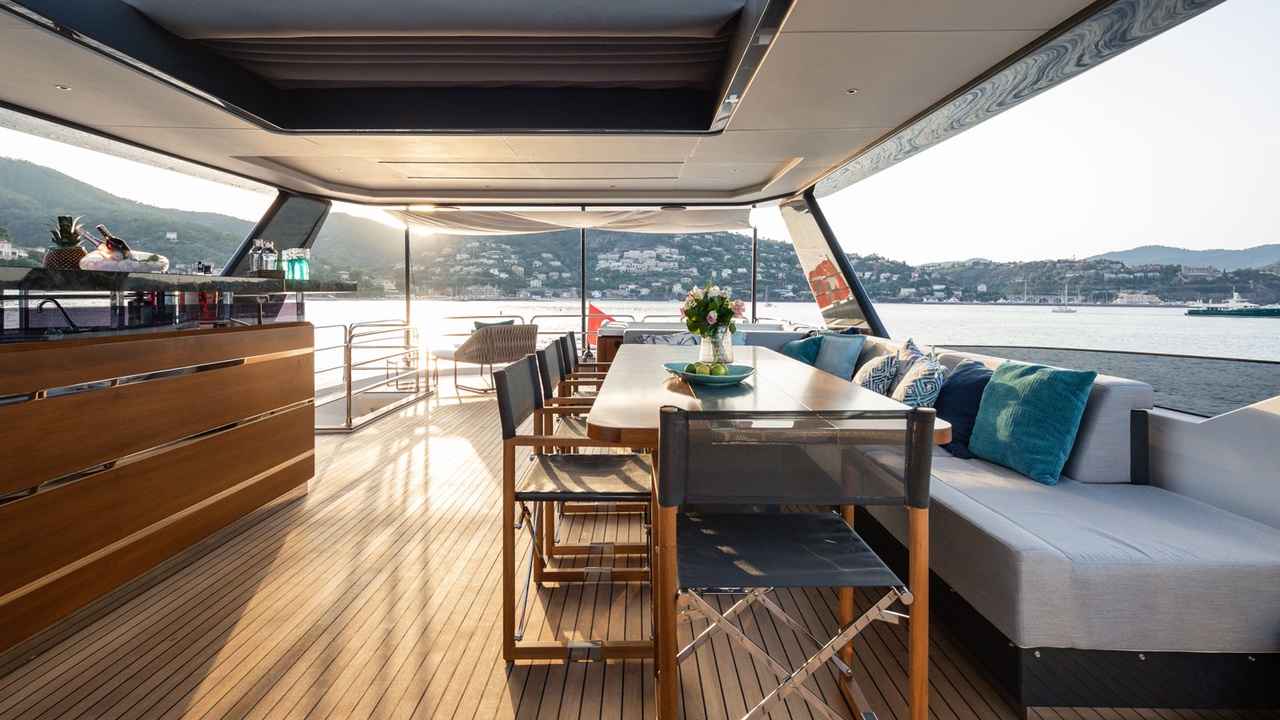 I see two main contributing factors to the Sirena 88's success: firstly, the superb job done by our designers and engineers, evidenced by an Innovation award the 88 has received. The second success factor is our reputation and brand recognition. Sirena builds yachts of exceptional quality with impressive performance on the water with numerous innovations and unique features that are focused on safety and efficiency. This is being increasingly recognized by discerning yacht buyers and the yachting world alike.