The seven hull of the
DOM133
sold by Baglietto. Hull no. 10254 brings to four in the last year only. The order was acquired thanks to the support of IBI Yachts – Rep. Dom. introducing the client, while yacht's technical surveyor and project manager will be Andrea Pezzini of Floating Life.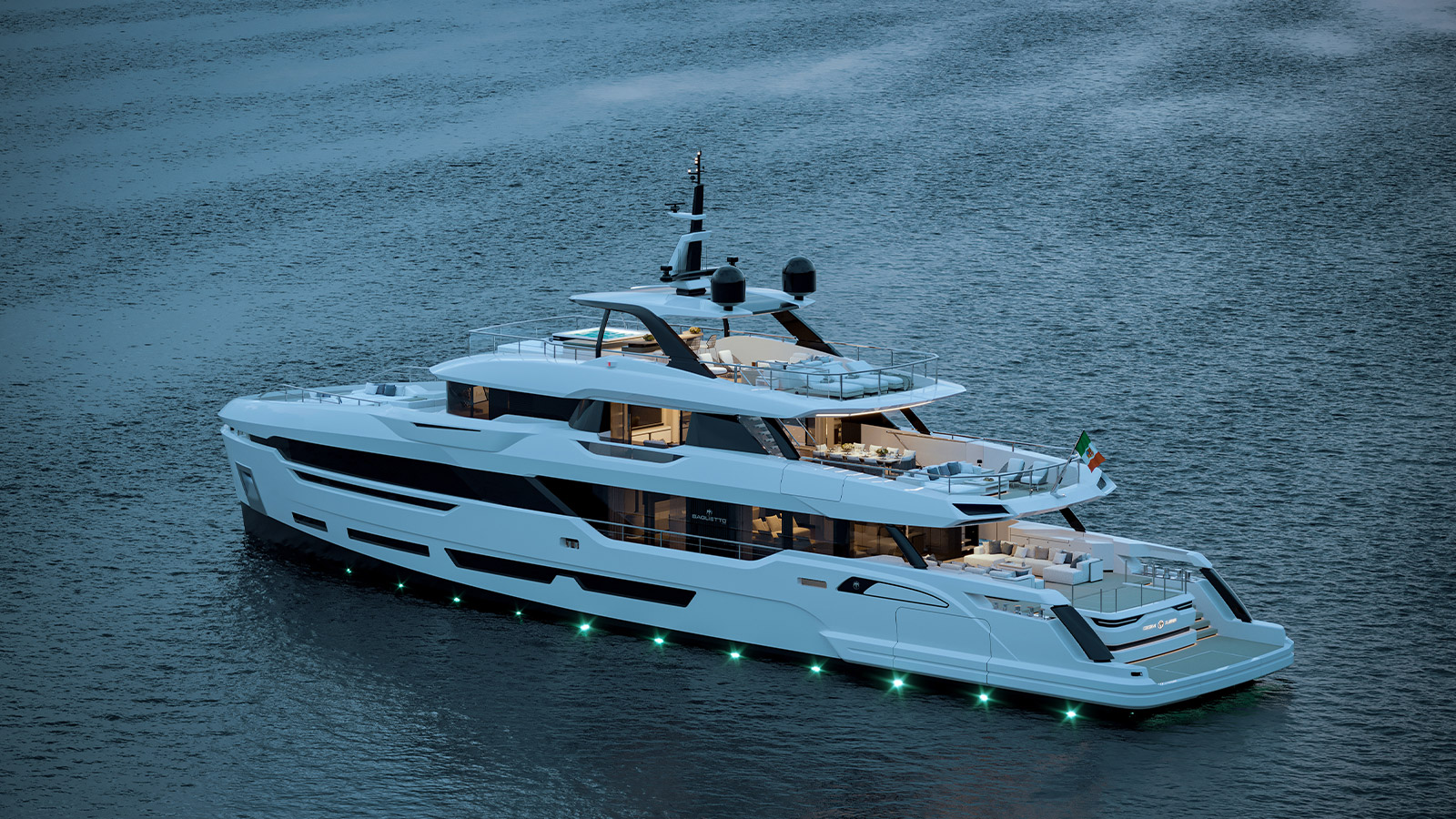 The exterior is made by Stefano Vafiadis, while the interiors will be by the shipyard's Interior Design team.
The yacht features modern and captivating lines, a beach club on two levels, where the infinity pool lifting bottom can rise to make the already spacious cockpit even larger and to be used even in port dockage, a limited draught allowing it to easily cruise even in the shallow waters of the Bahamas and Caribbean.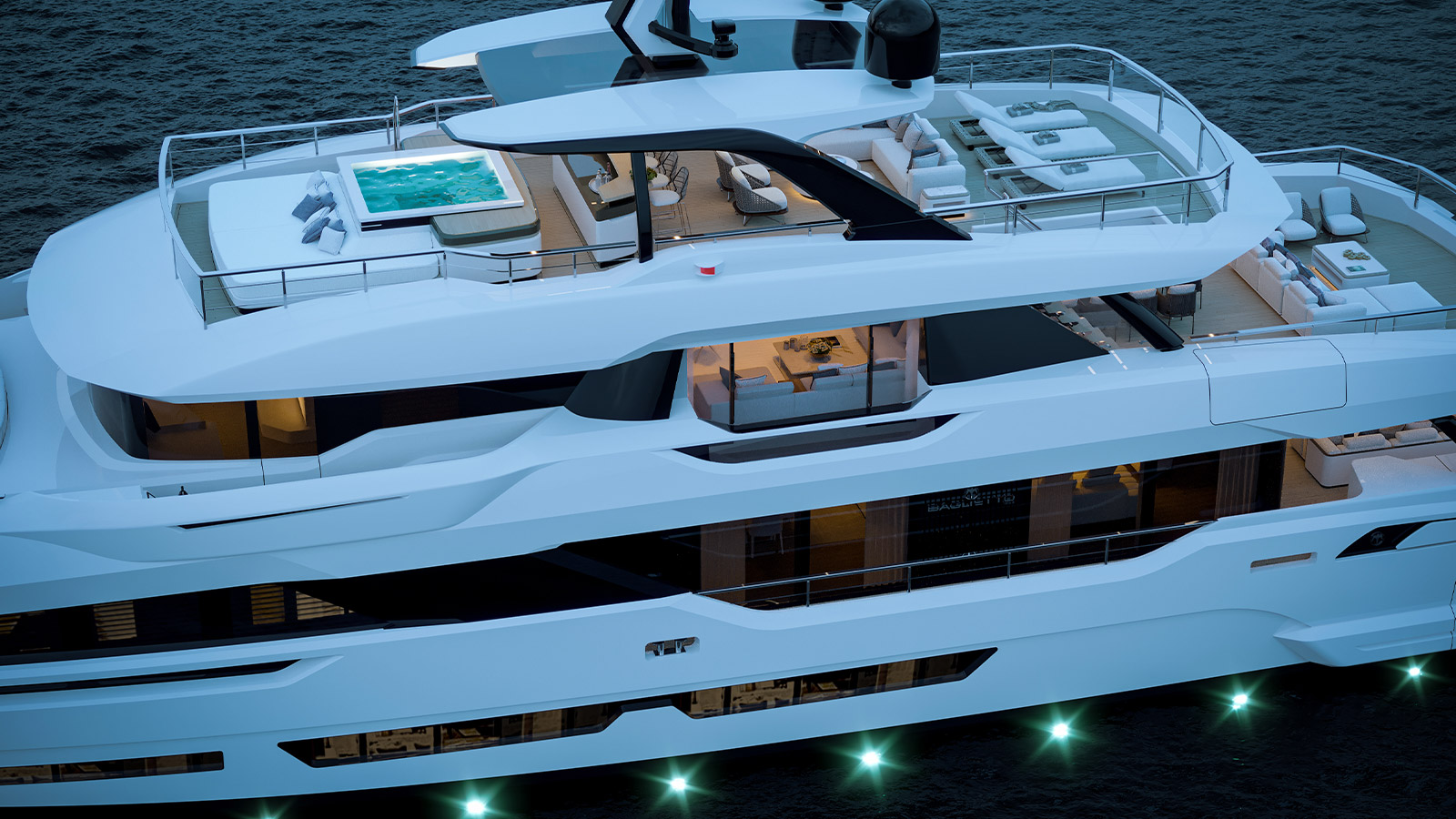 Thanks to 2 Caterpillar C32 engines she can reach a maximum speed of 17 knots.
"The sale of this seventh hull, the eighth in the DOM series," says Fabio Ermetto, Baglietto CCO, "is further confirmation of the validity of a project synthesize the perfect combination of technology, aesthetics and versatility of uses and spaces, elements that have ensured its great appreciation by the international market. A line that is sure to be successful and will soon see interesting new developments."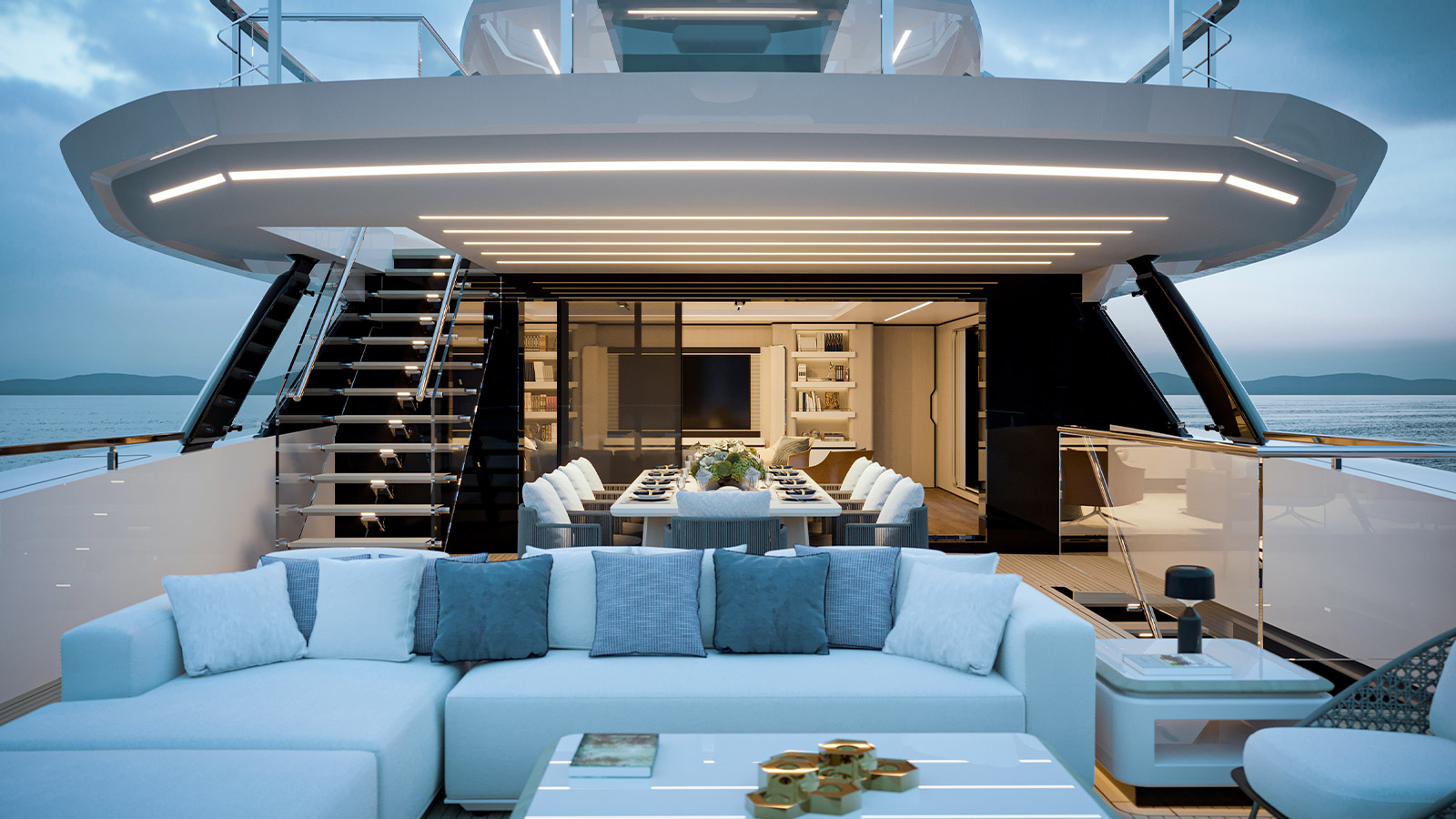 The yacht is scheduled for delivery in 2025.
Baglietto Spa
is an Italian boat builder based in La Spezia specializing in new aluminum light alloy yachts ranging between 35m and 50m in length and steel and light aluminum alloy displacement megayachts starting at 40m.
Credits: Baglietto