The Genoa-based boatbuilder has sold the 80HT #007. "We're always ready to introduce engineering and design modifications, but I can honestly say that this time we're looking at the most extreme and advanced 80HT yet," says Matteo Belardinelli, Otam sales and communication manager. "The client is not just an expert owner, he's also an experienced captain and came to us with a detailed list of technical and aesthetic requests of his own."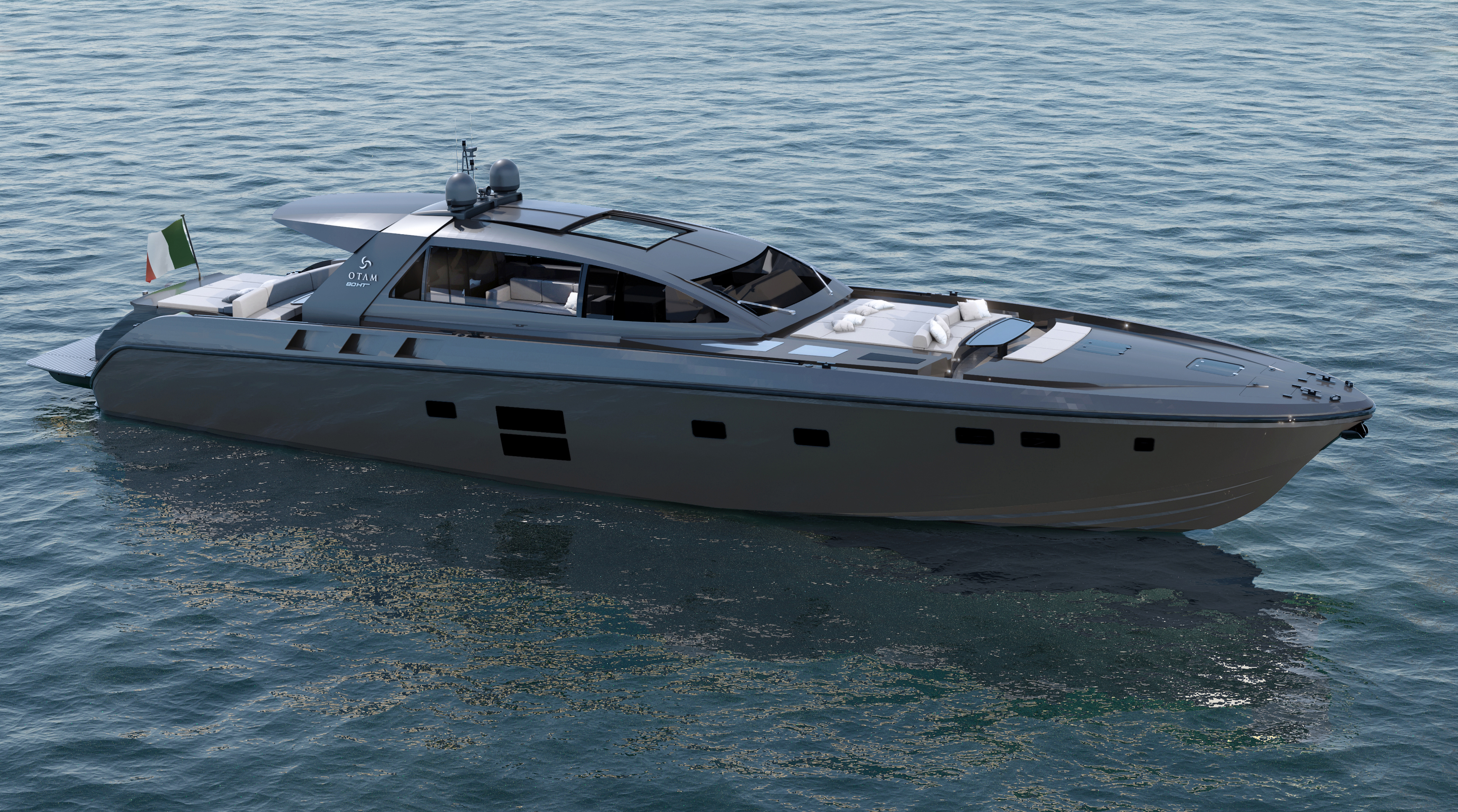 The full Kevlar lamination of the hull and deck and the carbon fiber superstructure of the yacht are complemented by additional unidirectional carbon fiber for local reinforcements in high-load areas, resulting in an extremely robust and rigid structure that is also lightweight, delivering higher performance in terms of top speed and fuel consumption.
While the twin MTU 2600hp engines coupled with Arneson drives and the hull lines by Umberto Tagliavini Marine Design & Services remain the same, almost everything else has been re-engineered according to the specific technical specifications of the owner-operator. More details will be released as the project progresses.
To increase natural light and ventilation, the side windows of the yacht are larger than in previous iterations and can be opened electrically. The one-piece windscreen without pillars is also larger, and the hardtop comes with a redesigned sliding skyroof, offering the thrill of a pure Open while providing the protection of an enclosed helm station.
While the interior layout is yet to be finalized, it will be fully tailored to the needs of the suite owner-operator, in line with Otam's bespoke approach.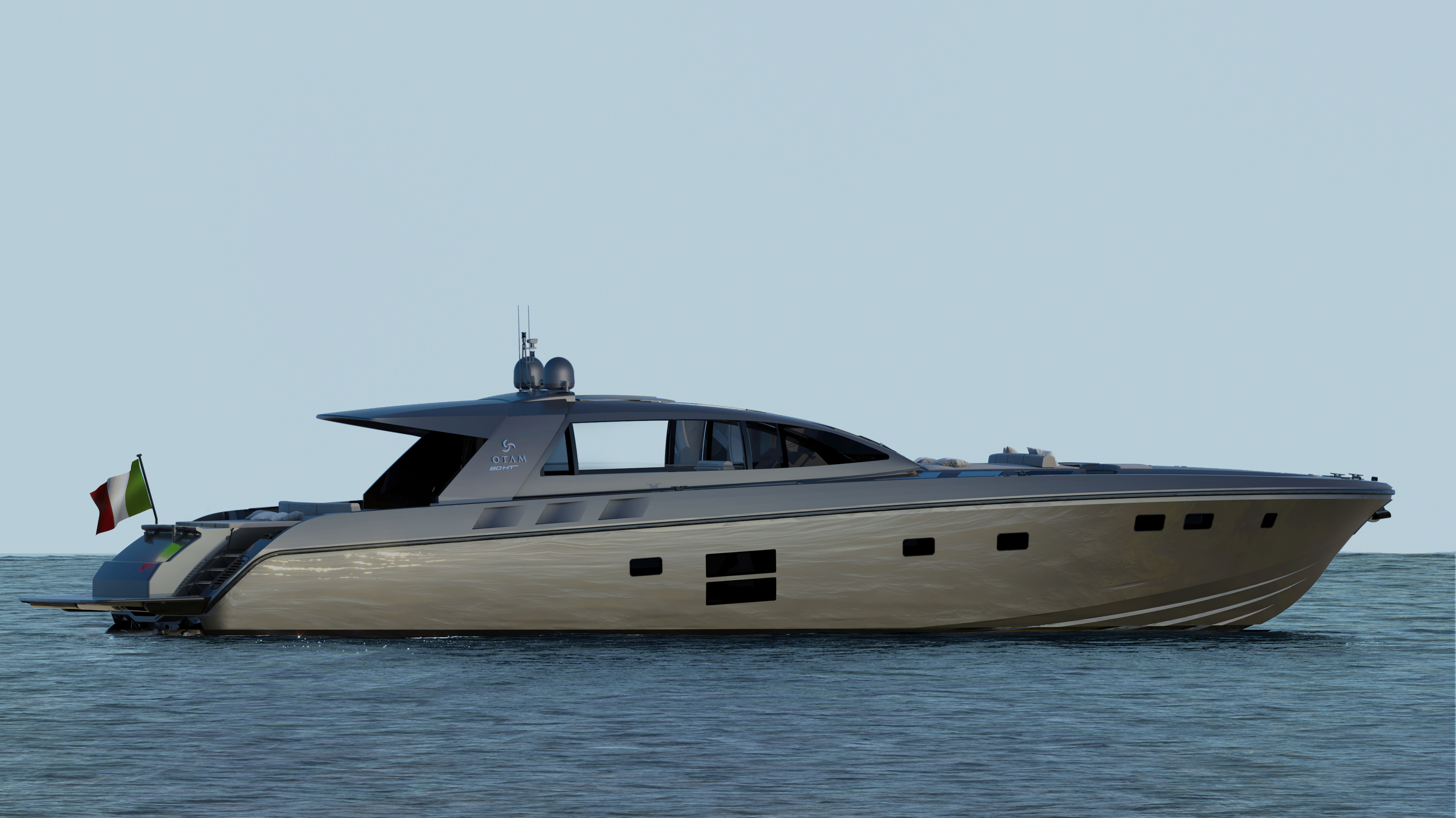 "The client came to us because he wanted to create something unique and exclusive and knew we would do what it takes to not only meet but also exceed his demands," concludes Belardinelli.
The
shipyard's
history started in 1954 in Liguria. Its professionalism is what made it stand out, very quickly becoming the first authorized Riva yacht Service Center for the Med Sea. In the 80's Otam fit around 25 yachts for an American builder before starting his own production of Otam 45' and 55', earning significant attention. Today Otam has produced around 90 yachts, becoming an Italian specialist, and, together with its custom range, offers a limitless choice between 45' and 130'.
Credits: Otam