Numarine
, the Turkish shipyard based in Istanbul, has delivered unit #2 of Numarine 105 HT to a Far-East owner in Hong Kong. The yacht has also been spotted in Phuket during one of her first cruises.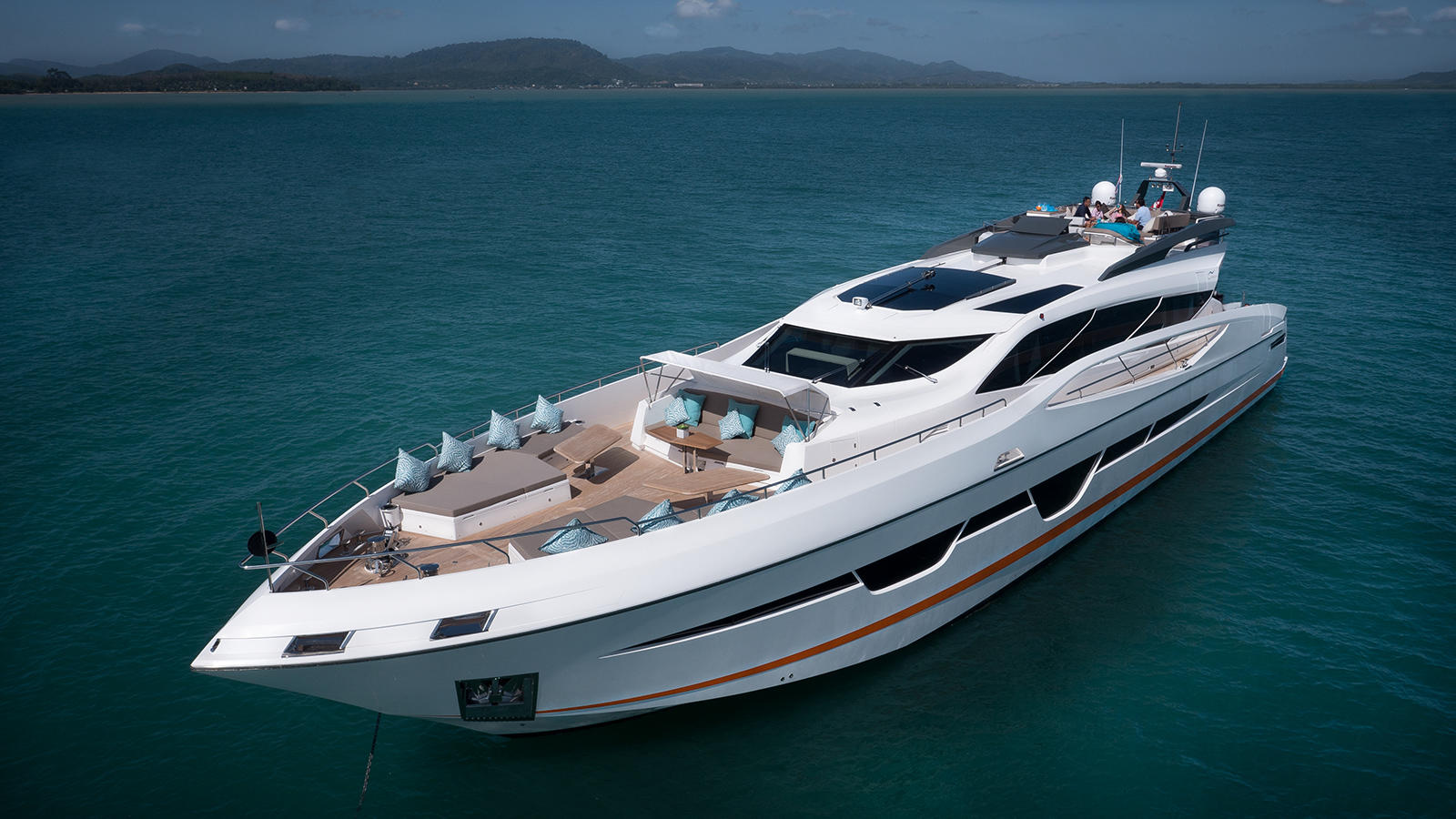 The sale of this vessel has been announced in September 2015 together with the sale of hull #1 that has already been delivered to a European client who wants to cruise the Mediterranean Sea.
105 HT is drawn by Numarine's designer Can Yalman, who is also in charge of the concept, lines and interiors, while Umberto Tagliavini is the naval architect. Accommodation is comprised of three fully en-suite guest cabins and the spacious full beam master cabin, appointed with a dressing table, sofa, a large bathroom with a spacious walk-in shower and twin basins.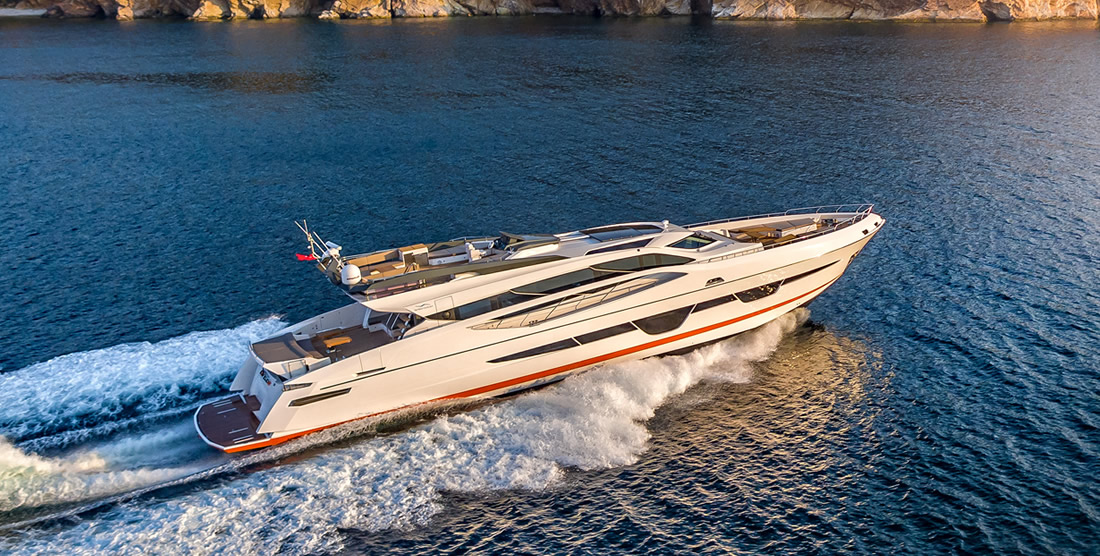 Can Yalman says:
Numarine 105HT is the foremost expression of the styling language that has started with the 78HT. The Hard Top design language has the gill shaped glass elements in the superstructure. Previously we have used this in the ceiling panels but in the 105HT this has been taken to the extreme and the complete side glass has this gilled, scaled structure emphasizing the creature aesthetic and power within. Taking stylistic language of the transportation industry, mainly the supercars, we tried to emulate the power, speed and luxury feel of an ultimate movement machine to a super-yacht. The elegance of motion is what we tried to achieve in the design of the Numarine 105HT
Powered with twin 1,925 hp Caterpillar C32s, the 105HT is capable of a top speed 30 knots and cruises at around 26 knots. Numarine uses advanced composite construction, vacuum assisted infusion techniques, PVC foam, and EL vinylester resin for sturdy and lightweight hulls.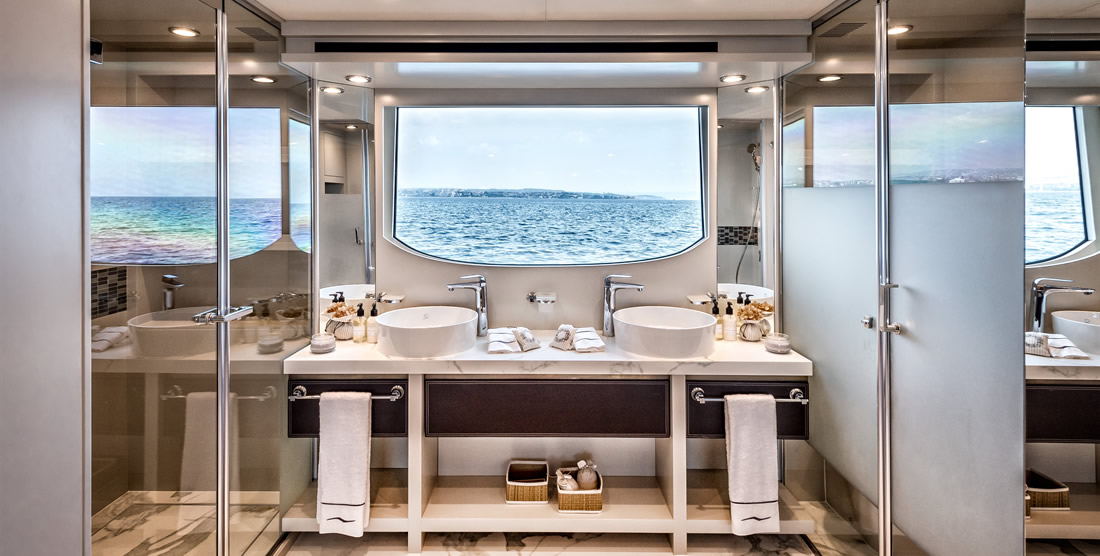 Umberto Tagliavini adds:
I have collaborated with the Numarine yard since their beginning and their first yacht. And just as with all Numarine designs, the primary aim when we designed the new 105 HT was to create a high performance hull shape with maximum possible comfort, even when sea conditions are not ideal. Thanks to Numarine's technology – a given for the yard – we managed to achieve a displacement that gives us high speeds with a relatively smaller propulsion system: the two 1400kW CAT engines give the 105 HT a top speed of over 31 knots. The chined hull forward has a pronounced V, letting the bow pierce the waves relatively easily, giving the yacht a very comfortable ride. Numarine's experience made my work easier, resulting in a high performance hull. CFD simulations were of great help in finalizing the design, but the original lines were developed based on the yard's experience with their previous yachts. To improve the hull, obviously with the help of the yard, I have always taken out the yachts for trails in rough conditions to better understand how to improve handling in difficult conditions