Every bespoke superyacht concept carries particular features, imparted by her owner. However, some customers let their imagination go beyond traditional boundaries, when it comes to design. That said, a 62-metre Sea Owl built by Dutch yard Feadship and designed by Andrew Winch for US millionaire Robert Mercer, has definetely become one of the world's iconic superyachts.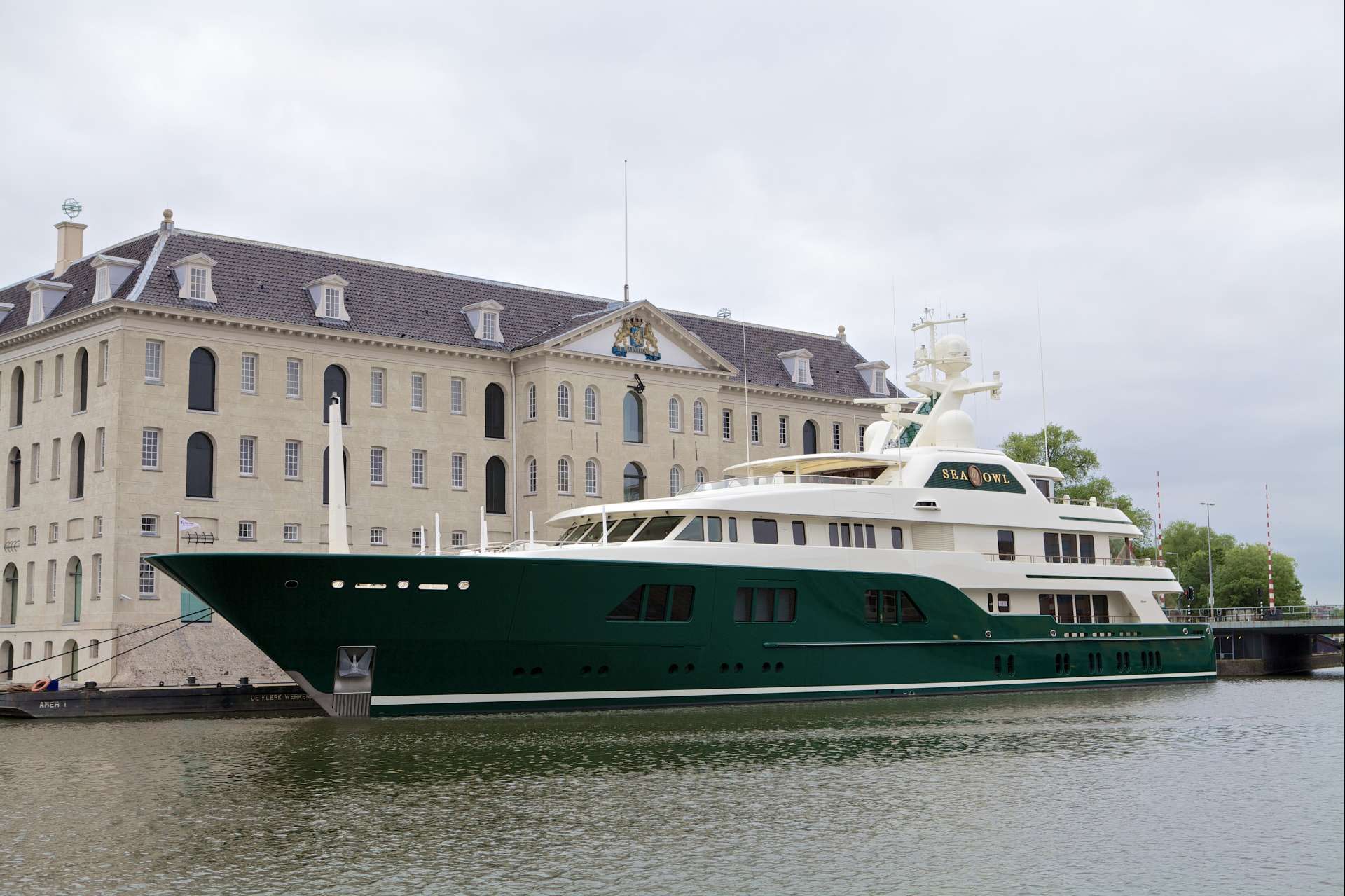 Robert Mercer, a former IBM language recognition specialist and currently the co-CEO with Renaissance Technologies hedge fund, is estimated at $125,000,000, as of April, 2017 - Forbes, while his company's most recent portfolio value is calculated to $ 91 billion - Fintel.
In 2008, Mercer conceived to build a yacht that would represent a portal into fairy tale world for his guests, primarily his children and grandchildren. A bid to bring the idea to life went out to seven shipyards, with Feadship signing the contract. Construction, that began two years later, was completed in 2013. With her green hull inspired by Peter Pan, and ornate interior,
Feadship
reports Sea Owl to be the most personalised yacht ever built by the yard.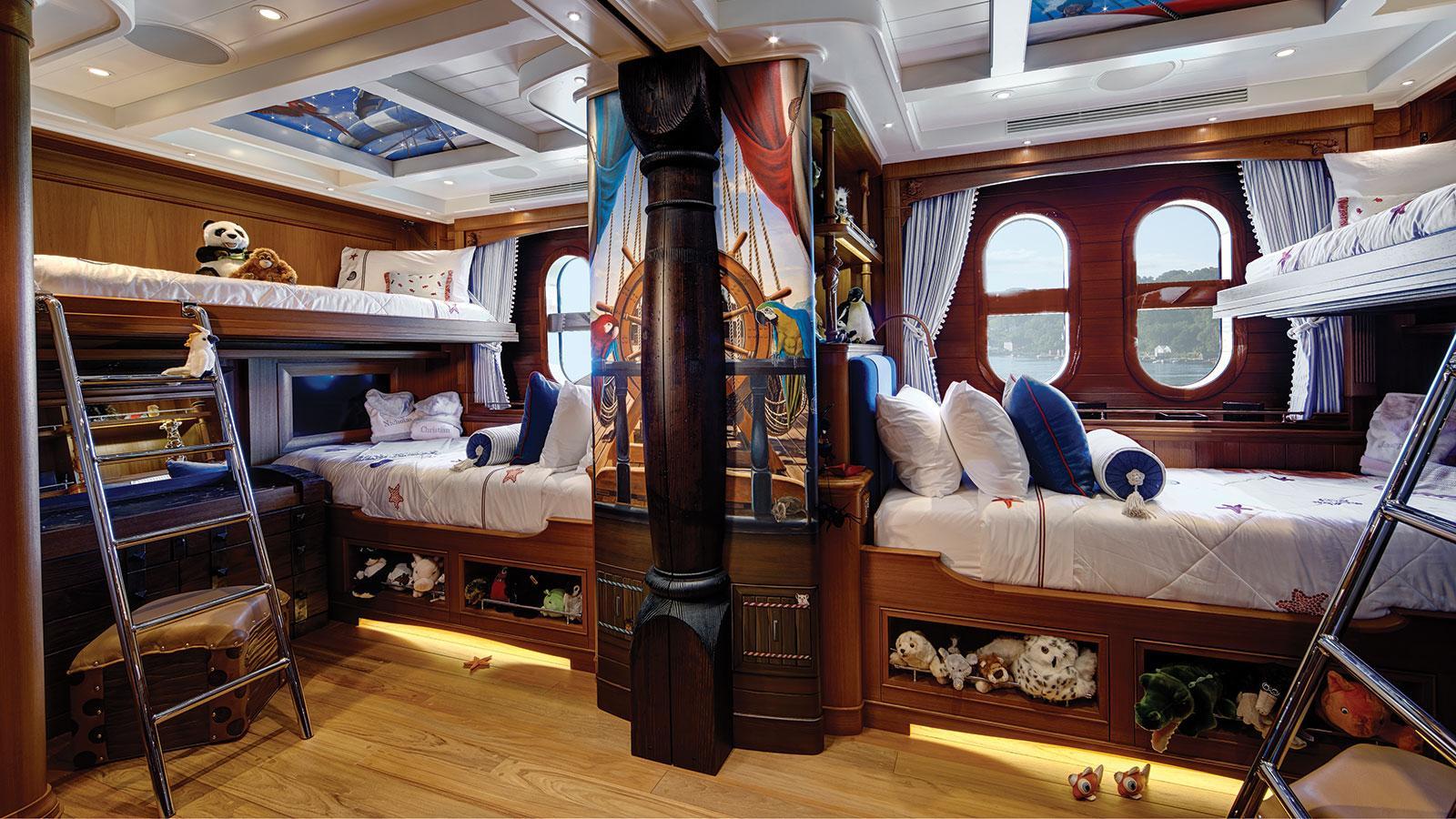 Evidently, Peter Pan is not the only character inspired the yacht's leading designer Andrew Winch. There are two dedicated children's cabins, three guest suites and the owners' stateroom on-board, so that each room received its unique features, encouraging the children to discover both real and fairy tale worlds.
Sea Owl's
complex design features numerous sophisticated details embedded into the outfit of this high-volume explorer. Silk and wool hand-knotted carpet from Nepal, exuberant Venetian glass chandelier by Dale Chihuly or a carved gem-looking basin made of a single crystal block are just several exceptional elements from the stunning choice to be found on-board.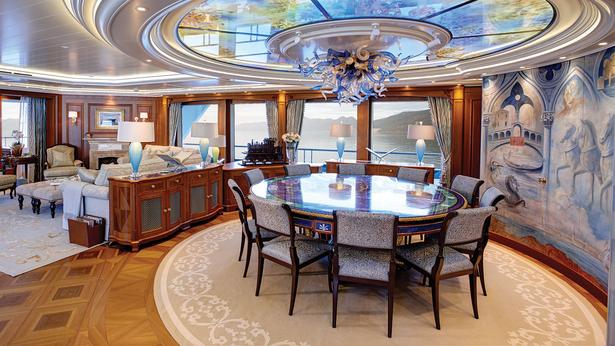 The bridge deck boasts staff cabin decorated with frescos of fossil seashells, next to a children classroom. En passant, the seashells were collected by young Charles Darwin during his first trip. The lower deck carries a pirate-themed room and one of the daughter's cabins in the style of Alice in Wonderland. The sun deck, in its turn, is decorated with a toothy shark on the spa pool wall.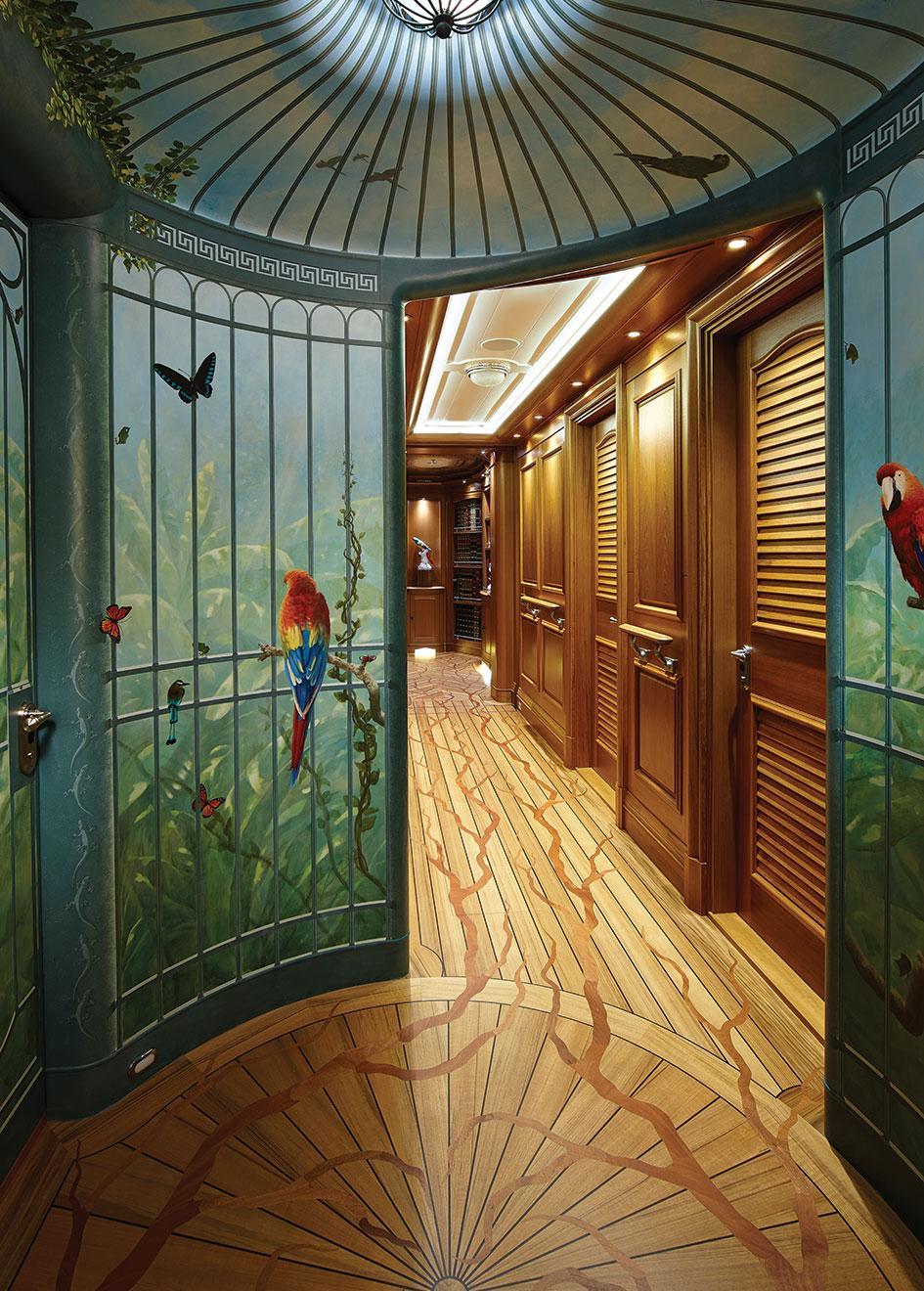 The owner's spacious office features another ceiling fresco, representing the world map as of 1800s, and an exquisite copy of an 18th Century French desk by French furniture designer Serge Mirochnikoff.
It is worth mentioning, that the custom-made furnishings, including rosewood Steinway baby grand piano situated in the main salon, are sea-fastened for safety reasons.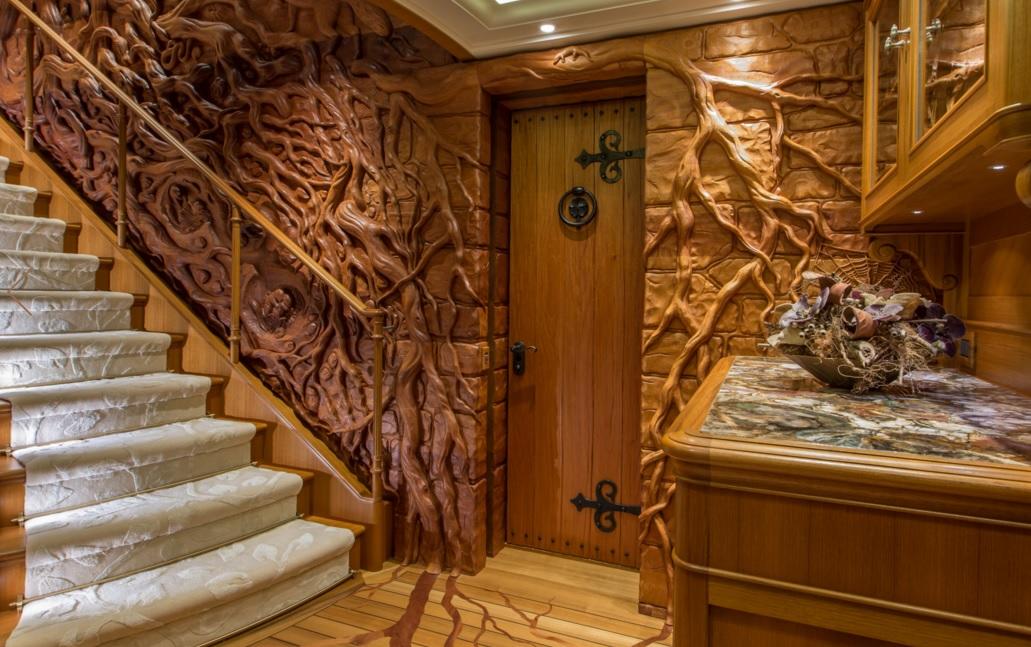 While the general décor concept transmits playful spirit, it never seems kitsch, carrying artistic features mesmerizing adults along with children. For instance, a mural, carved of Peruvian mahogany can be listed among other artistic trademarks. It depicts a magic tree, stretching over four decks, with the roots grounded at the lower deck and branches aspiring to the sun deck.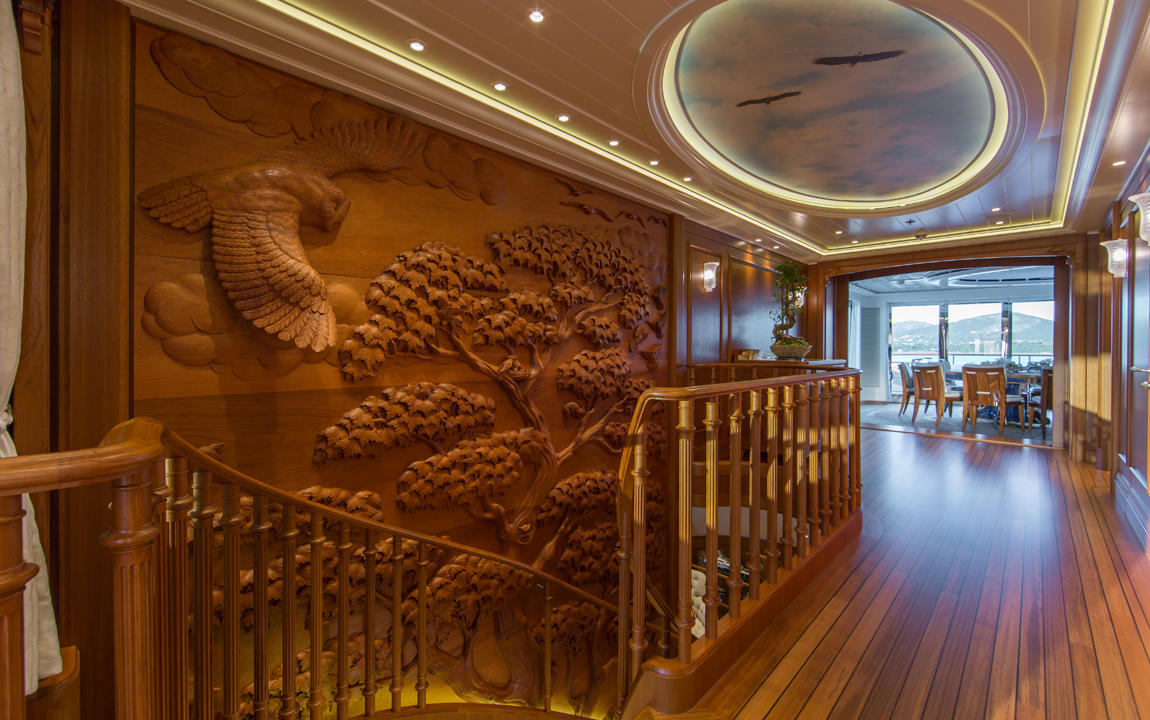 Regarding the yacht's technical characteristics, she features a wide 12,2-metre beam and a large superstructure, ensuring the yacht's accommodation capacity for 12 guests on-board. Powered by two MTU engines of 2038 HP, she can cruise comfortably at 14 knots and reach her top speed at 16 knots.
The yacht is also equipped with hi-tech solutions, such as security cameras with a 360-degree view at the waterline or fingerprint-recognition keypads, not to mention sophisticated entertainment system. Furthermore, the owners ordered a bespoke positioning system, allowing the yacht to stand still without deploying anchors.