Australian yacht designer Scott Blee has introduced his latest creation, 85m highly efficient and modern superyacht, developed by Sabdes Design studio, in October 2016. Now the studio has shared the renderings of its new yacht design seen in the Pantone Color Institute "colour of the year 2017" called "Greenery" (Pantone 15-0343).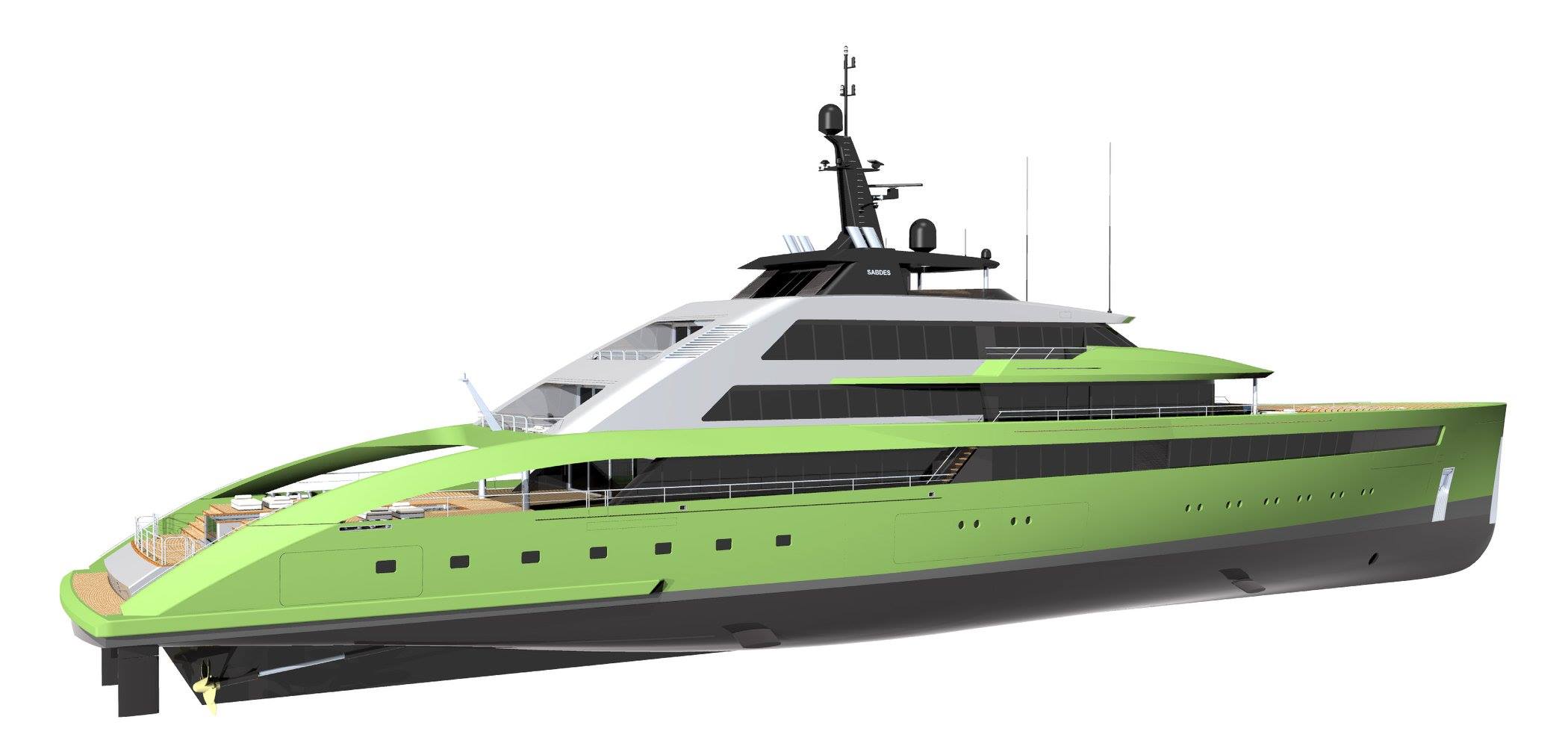 This is a symbolic color of what we see taking place in our global culture that serves as an expression of a mood and an attitude
Sabdes Design
The design of this vessel can be fully customized or it can be developed around yacht builders' 80-90 metre engineered platforms. Sabdes has held discussions with some of the best Northern European shipyards to further their version of the design on clients demand. This concept has been tailored around Icon Yachts' 85 metre engineered platform.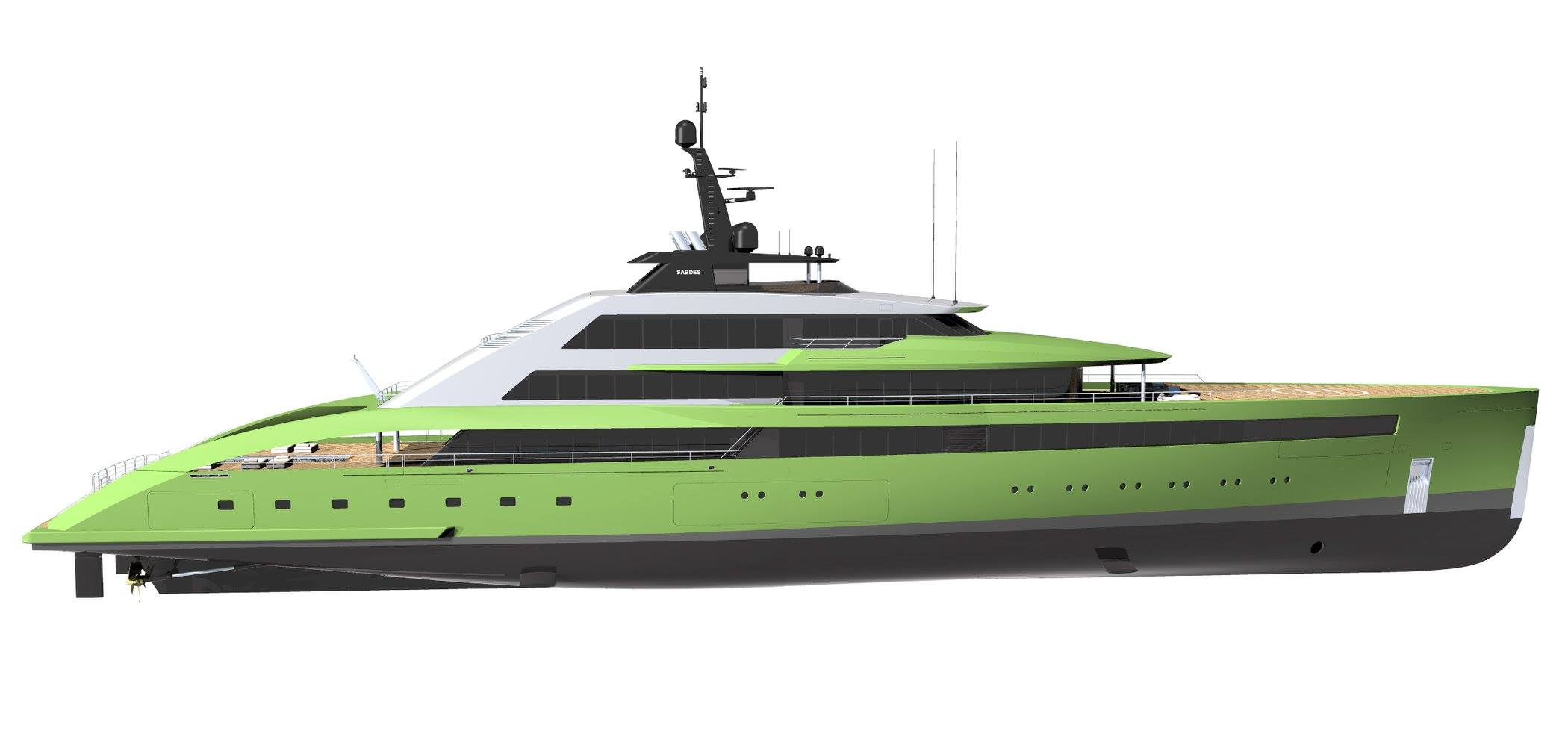 Two design options for the superstructure and for the hull form allow owners to tailor the external look to suit their preferences. The hull form can be an axebow or have a conventional bow, and the superstructure can have overhanging aft balconies or the balconies can be integrated into the superstructure.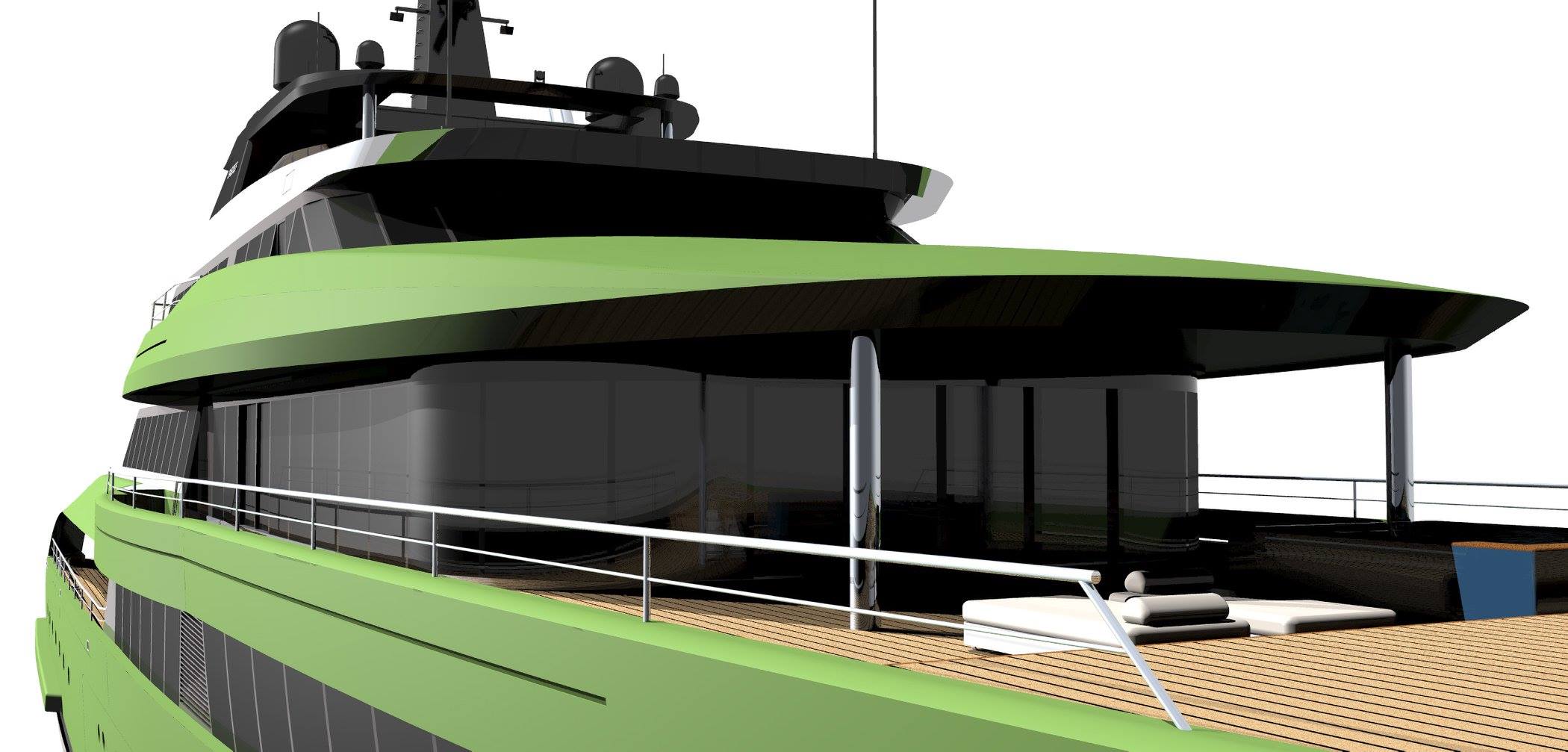 Propulsion is based on the system developed for the builders engineered platform, or in the case of a full custom design, Sabdes' preference is for a hybrid propulsion system.
On a recent stay in the Netherlands I conceived ideas for a new design. Spending some time visiting and discussing with yards and brokers gave me a clearer sense of what elements to include; Efficient hullform and propulsion, long and strong lines, minimal detailing, simplicity of build, large glass surfaces, interconnected indoor / outdoor spaces, and subtle styling features, all merging together seamlessly. The decision was made to offer options for her superstructure styling and hullform to show how easily the design can mix up elements changing the look anywhere from classic to more state of the art. Whichever options for her hull and styling are chosen by owners, these yachts will be unique to their builder
Scott Blee