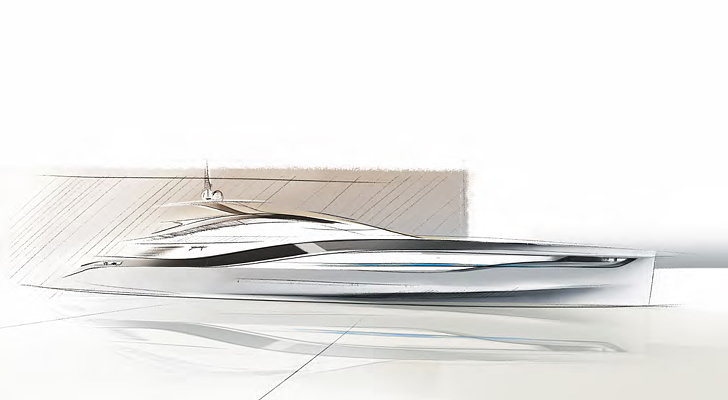 Inspired by high performance sports cars, Super Sport 65 represents a nod to Aurea, the first collaboration between Rossinavi and Pininfarinato introduced in 2017. Fully-aluminium Super Sport 65 has an overall length of 65.50 metres, a maximum beam of 11 metres and a shallow draft of 2.20 metres.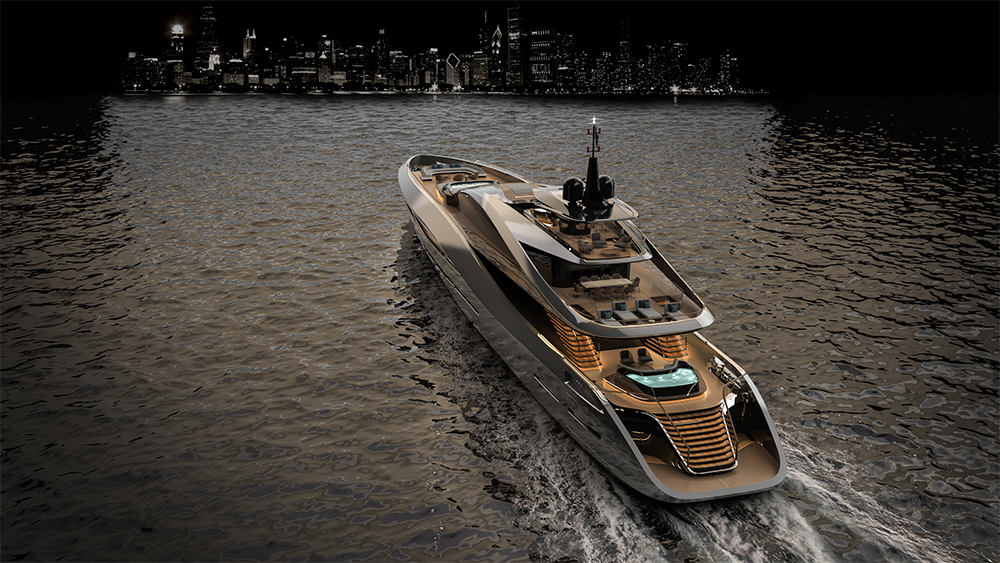 The layout of Super Sport 65 comprises wide-open spaces and includes six cabins to host at least twelve guests in addition to the seven cabins reserved to the captain and crew members.
The automotive reference to Pininfarina's famous Gran Turismo meanwhile is evident in the upper-deck, which echoes the design and proportion of such sports cars. At the same time, there are large spaces for outdoor entertainment featuring several lounge areas. They are all bespoke and arranged over various decks but include two Jacuzzis, one at each edge of the boat.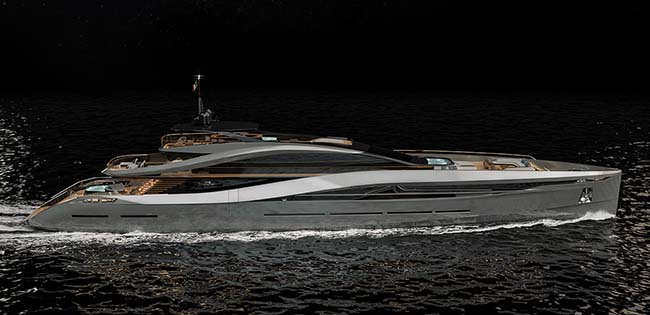 The yacht's main staircase has been inspired by the air intakes of the road vehicles and merges organically into the floor-to-ceiling windows. A hot tub and a custom made spacious sofa at the stern warmly welcome the guest on board this majestic jewel of the sea.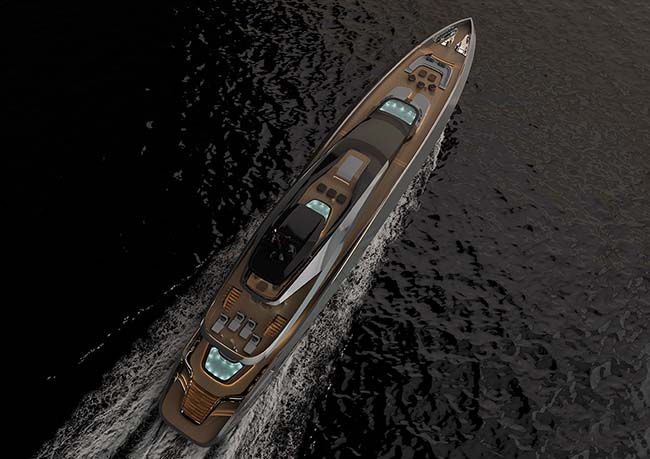 Federico Rossi, COO of Rossinavi, expressed:
The only limit in the design of sports boat is the impact on the general floorplan. For this reason, creating a nice balance between interior architecture and exterior design is always challenging. With Super Sport 65, we have overcome this limit. We enter a new design dimension with the lower deck's layout to the large areas dedicated to the crew and to the captain's cockpit and engine room.

The elegant and spacious design of the common areas including the main saloon and a larger owner's cabin at bow all the way to the salon of the upper deck are the result of this new design direction which culminates in the flying bridge with Pininfarina's signature super car design.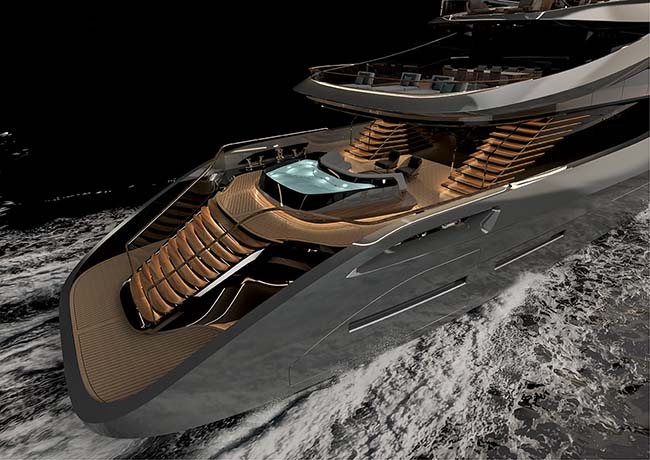 Paolo Pininfarina, Chairman of the Group, adds:
Pininfarina and Rossinavi speak the same language and share the same passion and values. Leveraging on this common background and vision, Pininfarina is in the best position to express its creativity, taking inspiration from our sports cars and translating their sleek and fast lines into the design of a super yacht. The result is innovative, a pure synthesis of elegance and sportiness.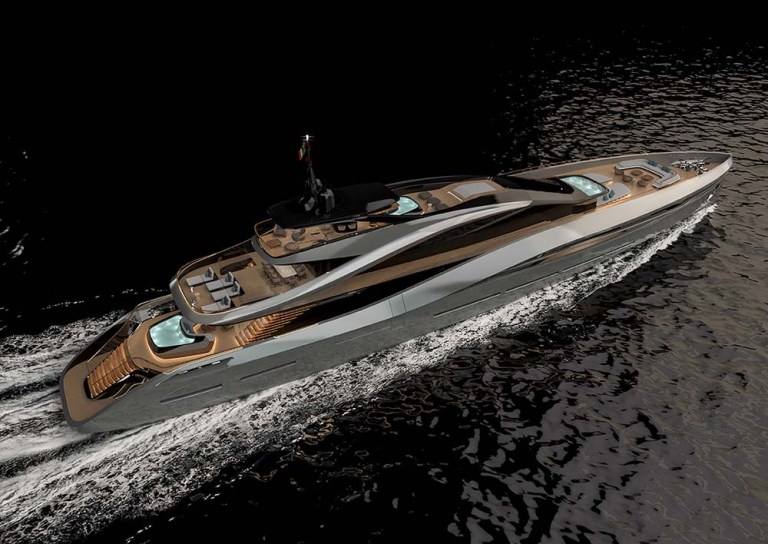 Speed wise, the vessel will be capable of a maximum speed of over 30 knots, thanks to four MTU 16V 2000 M96L engines of 1939 kW. She will also cruise at 28 knots under ½ load conditions, with a range of 4,000 nautical miles at about 12 knots.