Rossinavi and Camper&Nicholsons are proud to debut their collaboration with a brand new concept in superyachts: Infinity, which was unveiled during the Palm Beach International Boat Show on March 29.
For this collaboration, Camper&Nicholsons will market and exclusively distribute for the territory of the Americas.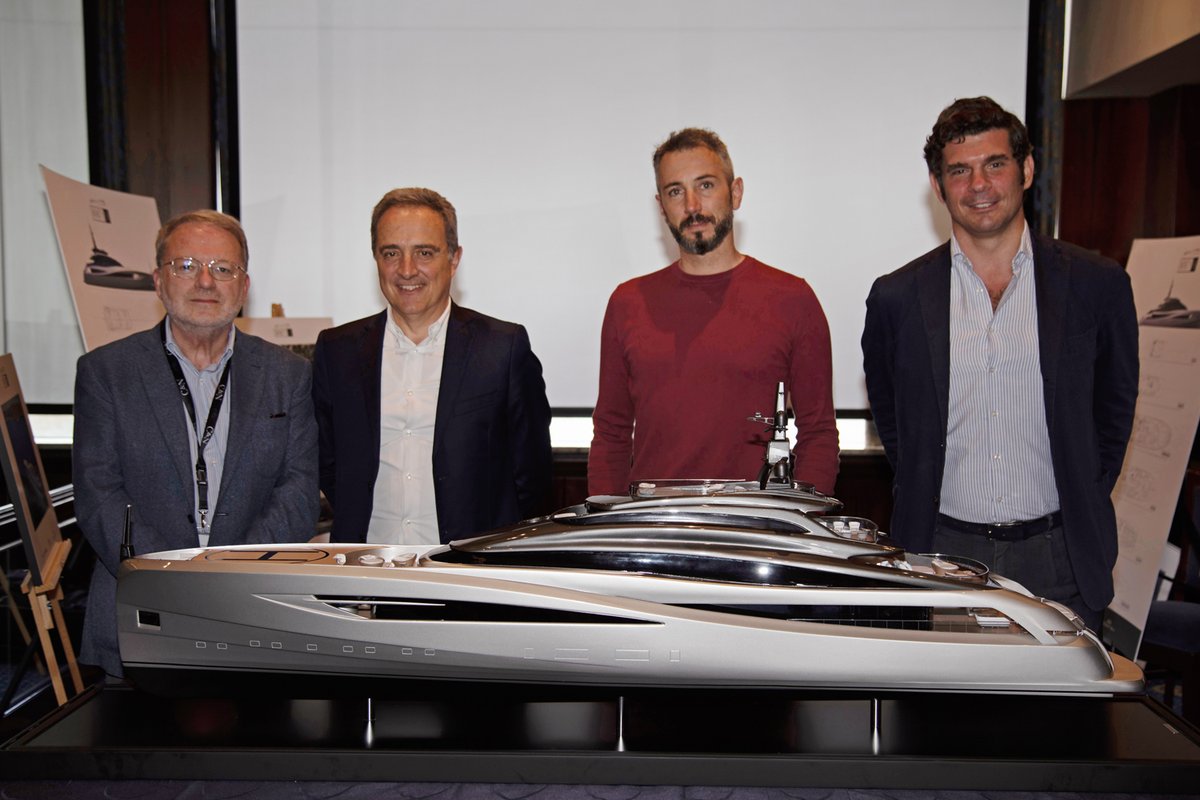 The new line has been designed inside and out by Fulvio de Simoni and includes a range of sizes. Fast displacement hull, charming lines and wide outdoor areas on the upper deck are the signatures of this design. The idea for Infinity is to create a boat concept that starts from a simple sharp line that connects two windows; one looking out into the horizon and the other one pointing towards the bow into the beach club and owner's entertaining area.
We have analyzed which could be a style mark for the future. Infinity defines a new sportive and elegant design with a very strong character that links together boats between 40 and 67 meters. We realized that there was a gap in the market for this particular boat concept and decided to develop Infinity. This design range will include four boats; four different experiences out in the sea,' says Fulvio De Simoni.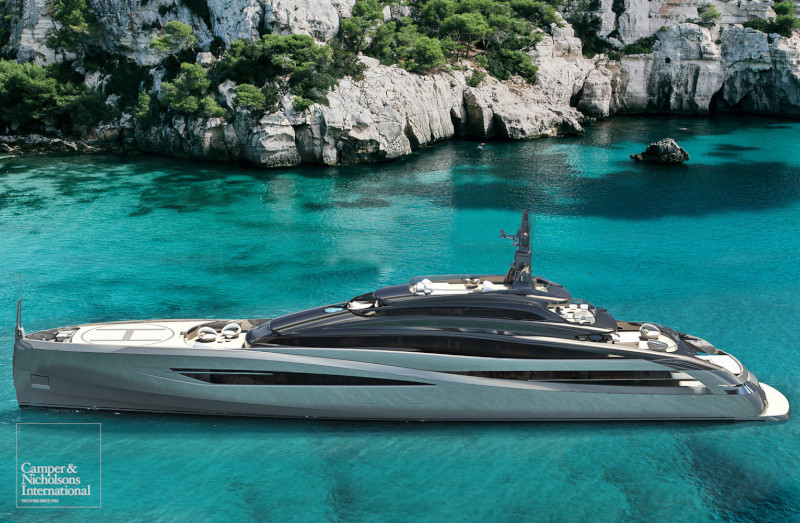 These range from the 42 meters to a 50 meter is "entry level" superyacht, a 59 meter and a 69 meter, the flagship of the series.
With Infinity, we wanted to overcome the challenges of allowing wide common areas for entertaining within a possibly limiting sporty design. The sporting spirit of the project nevertheless maintains Rossinavi's high standards in terms of comfort and sea attitude,' says Federico Rossi, COO of Rossinavi.
The hull allows reaching over 20 knots of speed with low internal noise levels. The versatility of Infinity is also going from its hulls thought both for transoceanic navigation as well as shallow waters as her draft is between 2 - 2.75 meters.
We are very excited to work with Rossinavi on this collaboration. There is a natural synergy between our two companies and, together, we are addressing the preferences of the American market, specifically, so it is appropriate that we will launch Infinity on the occasion of the Palm Beach International Boat Show in the US,' says Fabrizio Scerch, Camper & Nicholsons Managing Director for US operations.
Last year Yacht Harbour reported that
63-meter yacht Project Vector
has been launched by the Italian shipyard Rossinavi in their Viareggio-based yard and christened Utopia IV. One of the biggest superyacht which is being built by Rossianvi is
70-meters King Shark
which is scheduled for delivery in 2020-2021.
@Photos by Camper&Nicholsons and Rossinavi