The launch ceremony of the new RSY 38m EXP took place in the presence of the owners and their family on 31 May 2021. Since the sales contract was signed,
Rosetti Superyachts
has worked closely with the owners, who are involved in all phases of construction, interior design and the selection of accessories. This journey commenced with the keel laying In May 2019 and now, two years later, the technical launch has taken place.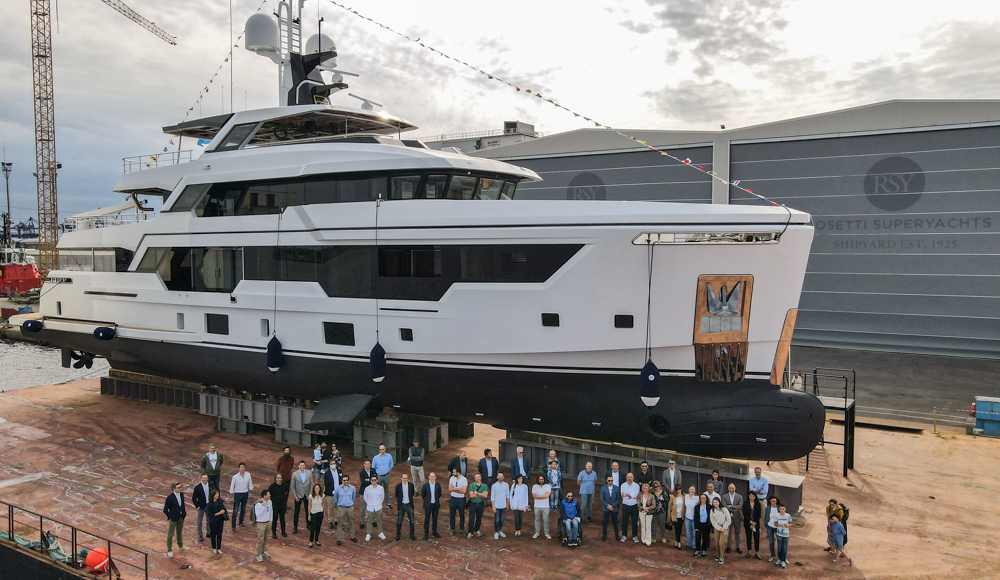 "This launch represents an important milestone both for Rosetti Superyachts and for Rosetti Marino Group", says Chairman and CEO of
Rosetti Superyachts
Ermanno Bellettini.
The shipyard called it its first pleasure yacht for a reason – she has a strong personality and was made in partnership with Hydro Tec and BurdissoCapponi Yachts&Design.
The RSY 38m EXP is 37.83m long, with an 8.85m beam, an impressive 410 Gross Tonnage and two MAN D2868 LE 425 (588kW) engines. These characteristics made her a true explorer, designed for long-distance independent cruising in complete safety.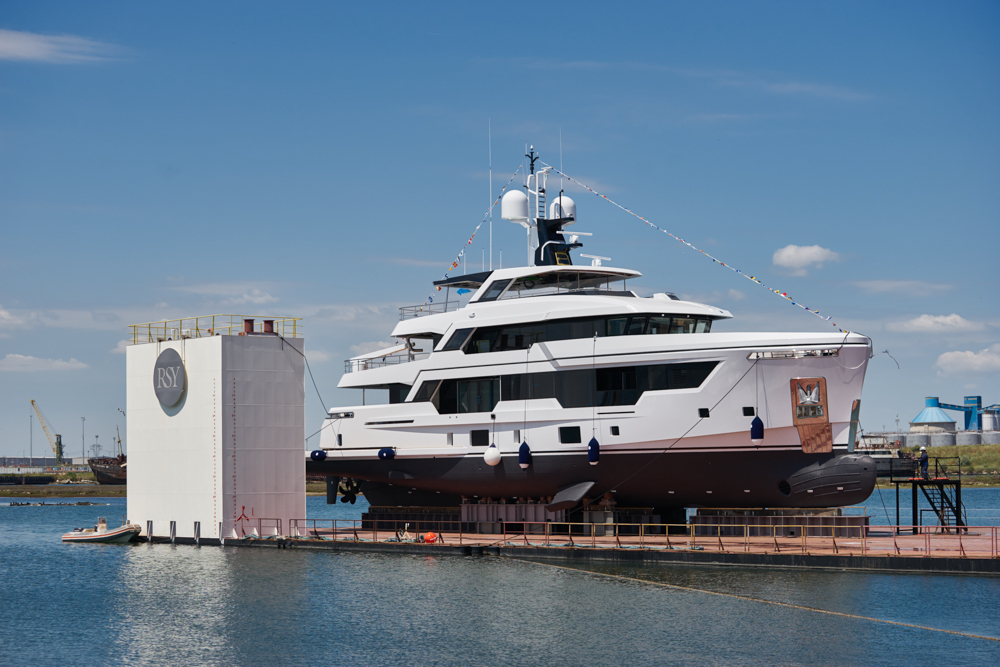 "The precious collaboration of naval engineering studio HydroTec and interior designers BurdissoCapponi also allowed us to achieve this milestone. Their outstanding cooperation and professionalism in defining the project that the owners had in mind was essential to respect the given timing. The RSY 38m EXP represents our first tangible experience of a totally custom built ship and this demonstrates the strength and reliability of our shipyard in satisfying the requirements of all owners", says Sales & Marketing Director of Rosetti Superyachts Andrea Giora.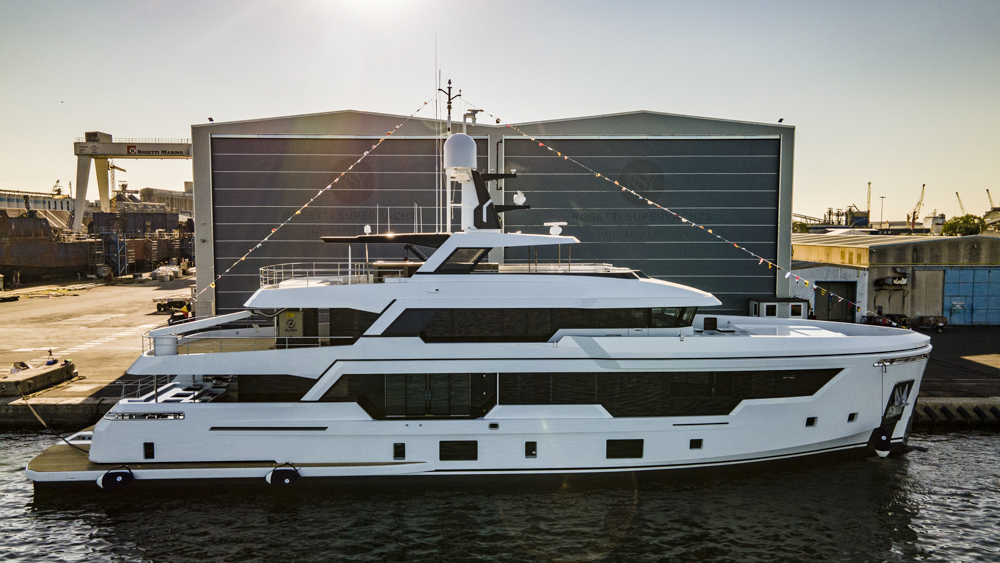 Now the RSY 38m EXP will go for intense sea trials, after which the boat will be ready for delivery in July. This will allow the owners to use their new boat straight away and Rosetti Superyachts will be well equipped to attend the Cannes Yachting Festival in September, which will be the first official public appearance of the new explorer.
Rosetti Marino SpA was established in 1925, and they're a global leader in both the engineering and construction of on-shore and off-shore plants, as well as a wide range of commercial ships ranging from ocean-going tugs and platform supply vessels to passenger ferries equipped with state-of-the-art equipment for propulsion, automation, navigational aids and control systems.
Credits: Rosetti Superyachts