At the end of October 2016, Riva
has launched
the first 100' Corsaro at its facility in La Spezia. Now the vessel has arrived to Hong Kong, where she will be handed over to her owner.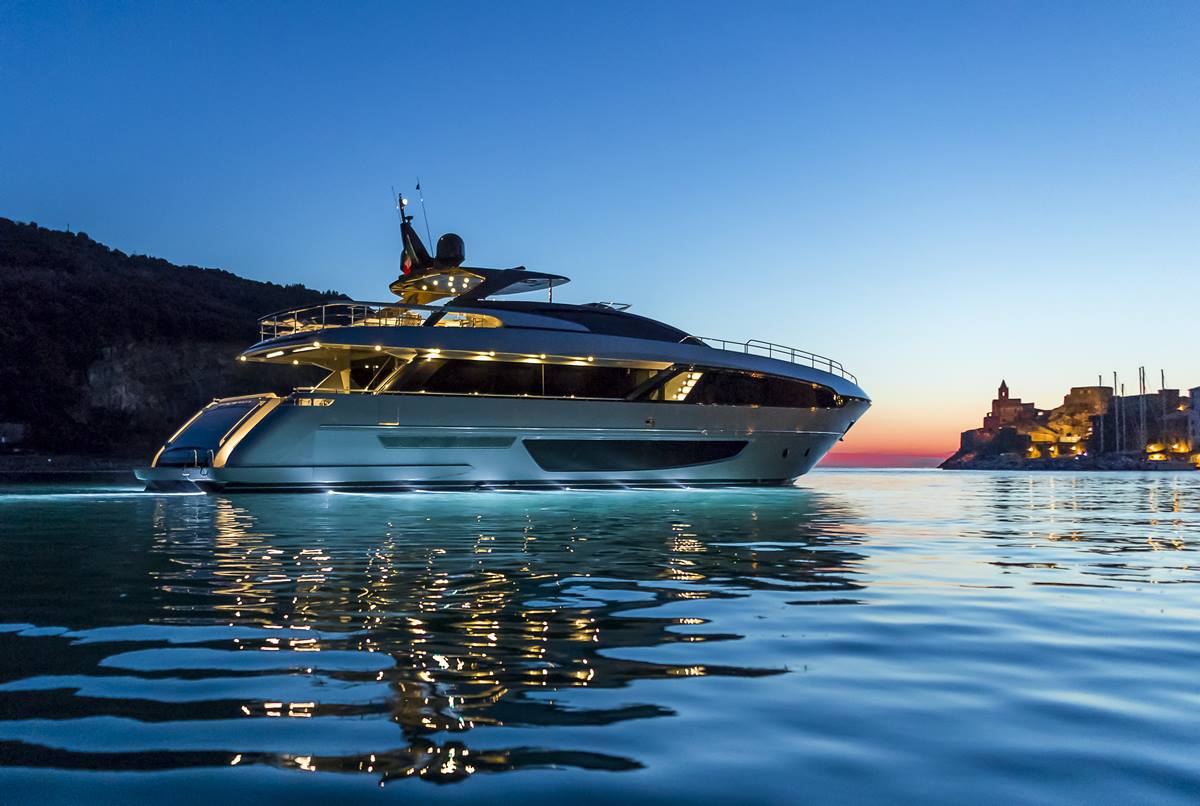 The Riva 100' Corsaro is born from the collaboration between Officina Italiana Design - the studio founded by designer Mauro Micheli alongside Sergio Beretta - exclusive designer for the entire Riva fleet, the Strategic Product Committee and the Ferretti Group Engineering Department. It is the natural heir to previous models as well as the perfect combination of comfort, performance, style and safety.

Riva 100' Corsaro and Ferretti Yachts 850 in Hong Kong

The yacht is characterized by a sharp profile, which evokes the shape of an arrow with metallic colors in dark tones and large glass surfaces.
Stefano De Vivo, Chief Commercial Officer of the Ferretti Group, said:

The majesty of the 100' Corsaro has been enormously successful on important markets such as Asia Pacific, for which we have come up with specific solutions that suit the taste of our owners in those countries. We are also very excited, because the 100' Corsaro will be the first Riva to make its international début in Hong Kong, where we decided to be directly present with a Group's branch office a few years ago. It will be an unforgettable event in perfect harmony with a brand which has exported Italian expertise throughout the world for more than 170 years