Richard Branson, the prolific British billionaire and mastermind behind the Virgin brand, has now sold his 32-meter catamaran,
Necker Belle
at an asking price of $3,000,000. This follows her being listed for sale in 2014 asking €8.5 million.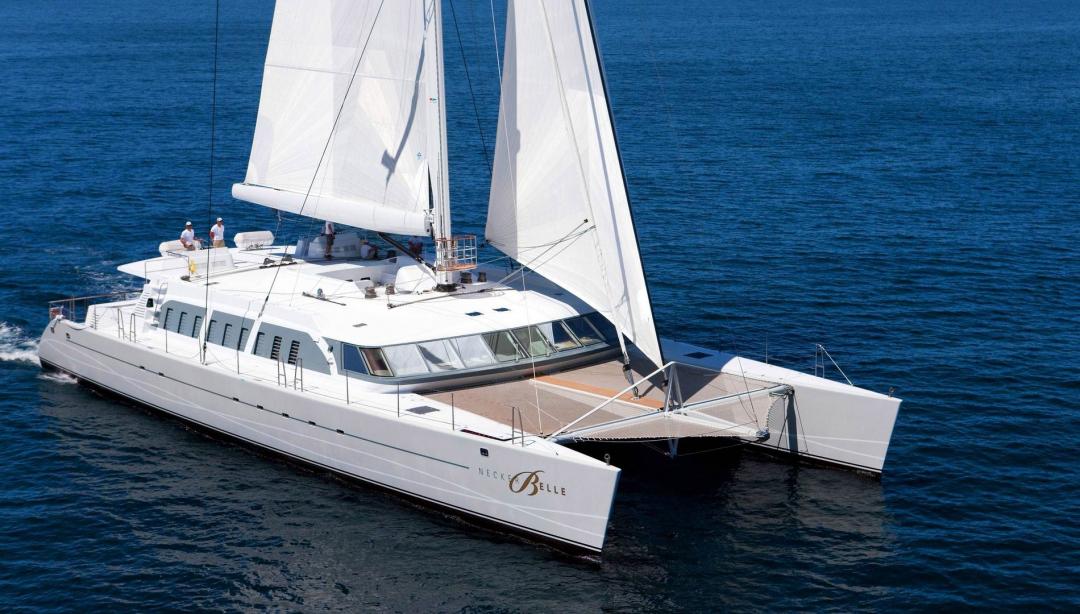 Launched in 2003 by CMN, the 32-meter catamaran features a total of 4 cabins for a maximum of 10 guests. Stretching over a beam of 14 meters, the yacht was refitted in 2009. Powered by Caterpillar engines, she could reach a top speed of 20 knots.
Lately part of Branson's Virgin Limited Edition collection, Necker Belle was available for charter from $60,000 per week amongst other assets such as his private Necker Island in the British Virgin Islands where she was often based or his estate in Switzerland.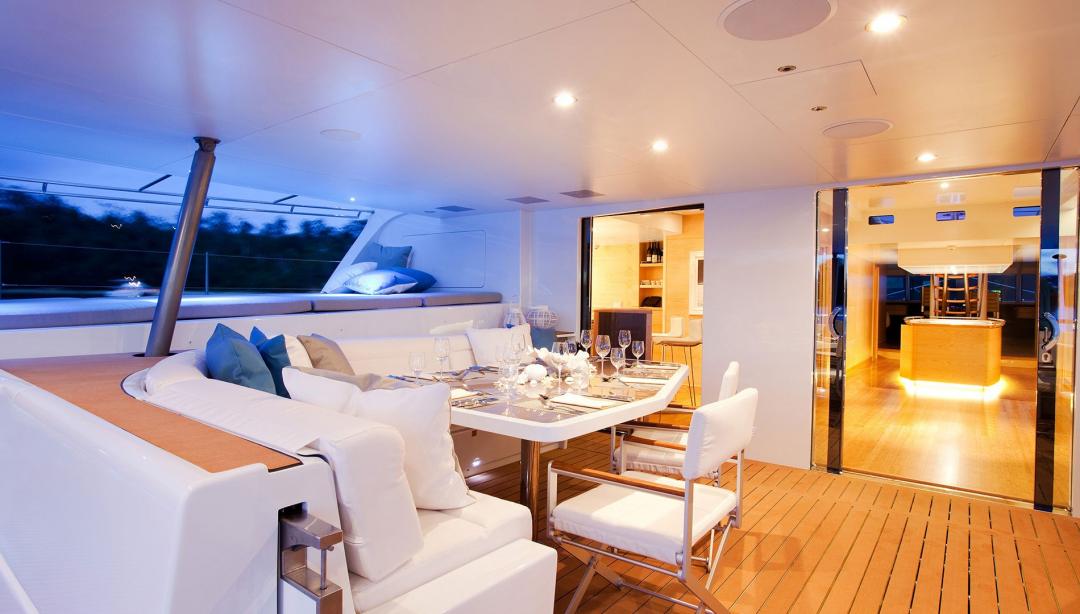 Branson, a billionaire since the 1990s, purchased the catamaran in 2009, when she was named Lady Barberetta, at an asking price of £5.3 million, before renaming her to Necker Belle, after his island in the British Virgin Islands. In 1986, Branson had broken the record for a Transatlantic crossing on a motor yacht on the Virgin Atlantic Challenger 2.
"I'm not really into motor yachts. We had great fun breaking the record on VAC II but I'd get bored cruising on a motor yacht." Branson said in an interview. "I sold it the day after we broke the record and have never had another one since."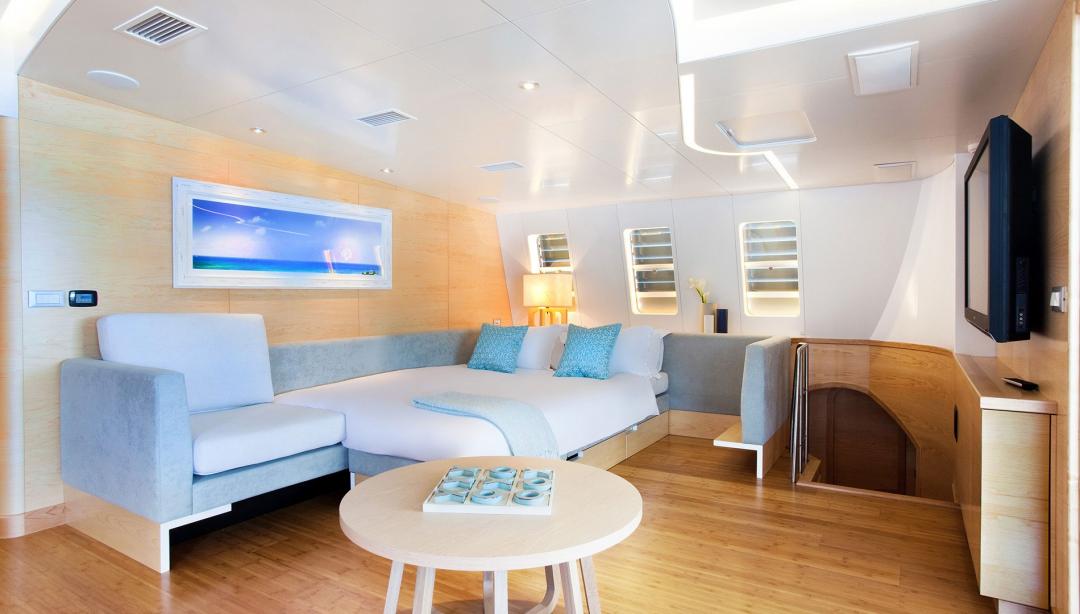 "I love the platform of a big catamaran. There's tonnes of space on board and it's so much more stable than a conventional monohull, so it's great for guests who sometimes feel queasy afloat" he added. "I love to have friends on board to explore the nearby islands, and of course the submarine adds another whole dimension to cruising the Caribbean. It's like flying a mini fighter jet under water."

Valued by Forbes at $5 billion, Richard Branson was born in 1950 and became one of Britain's most famous entrepreneurs. Starting a magazine at 16, which ultimately failed, he later went into the record business, and expanded the Virgin brand in the 1980s. Today spanning over 400 companies, Virgin's most ambitious project is to enter space flights.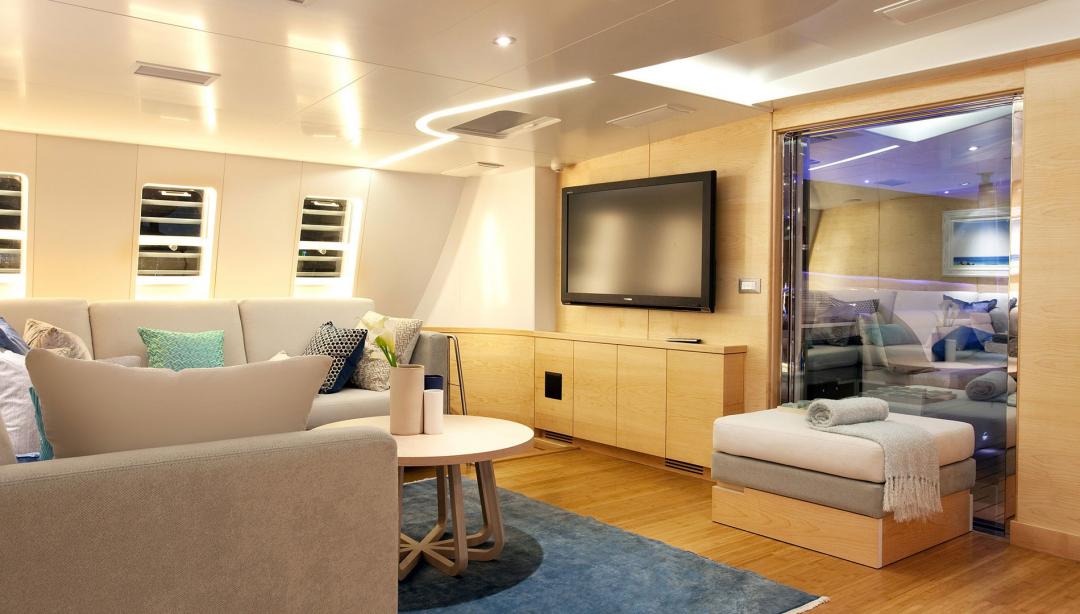 Launched in 2003 by CMN, Necker Belle was refitted in 2009 after Branson bought the catamaran. On the charter market since 2012, she was listed for sale in 2014 asking €8.5 million and underwent several price reductions up until her recent sale at a $3 million asking price.