Swiss company A-Line Marine has shared the details on the Aero 45, a uniquely designed RIB to offer high adrenaline rides with the utmost comfort. Aero 45 is among the Winners of the German Design Awards 2022 for the Aviation, Maritime & Railway segment hosted by the German Design Council.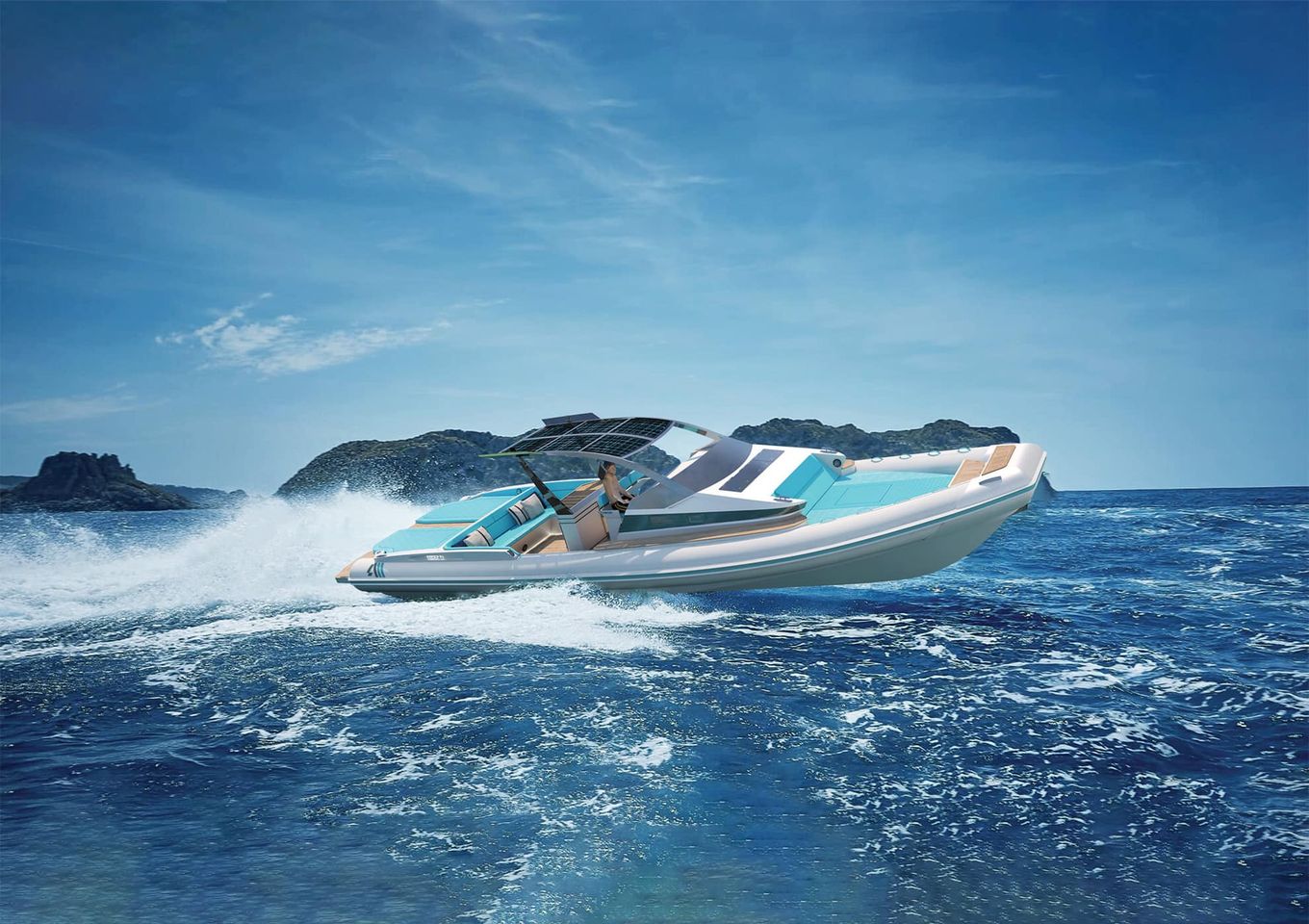 And also recently received an award as prestigious as the Red Dot for the team's work. The Aero 45 is a true pocket superyacht defined by exceptional quality, innovative technology and unique design that respects sustainability and durability.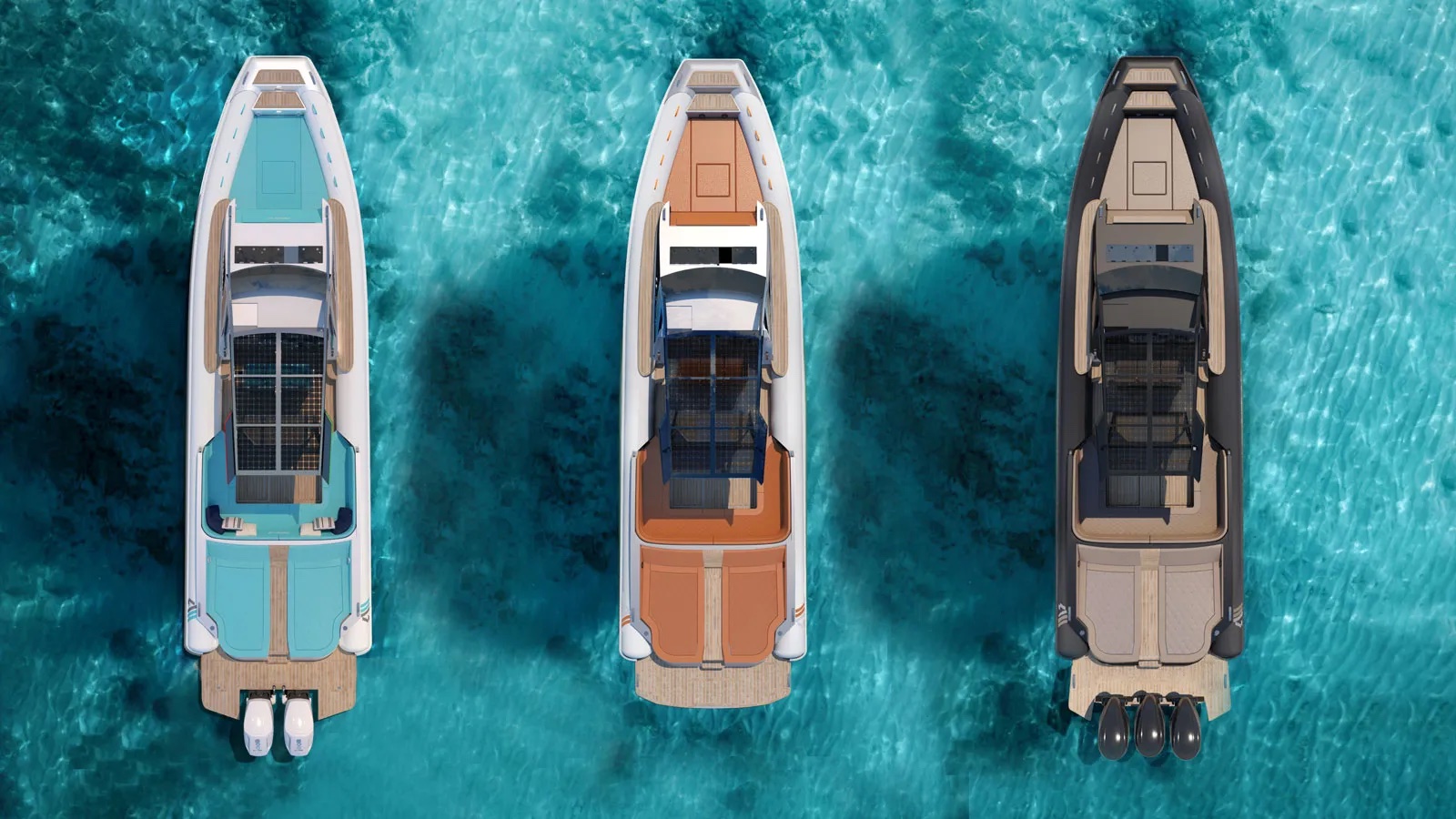 The RIB's aluminum hull was designed by Swedish firm Petestep. Petestep team has developed a hull that is optimized for the specific powertrain thus increasing efficiency to the maximum point possible for various speeds. The hull design is optimized for a soft, dry and fast ride.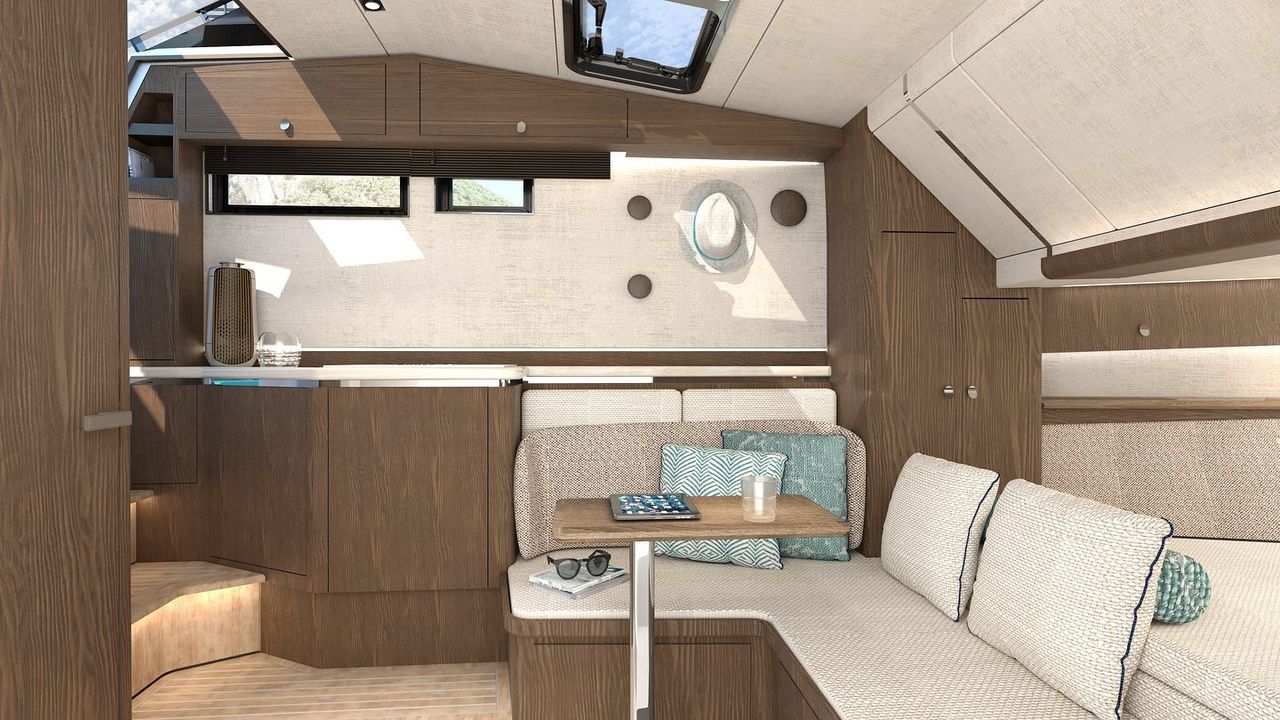 The structural design has been made by our Italian partner Akes Design (Dott. Alessandro Chessa) who has extensive know-how and experience in developing aluminum RIBs. The structural design has been optimized for Extreme Resistance to Stress and Fatigue.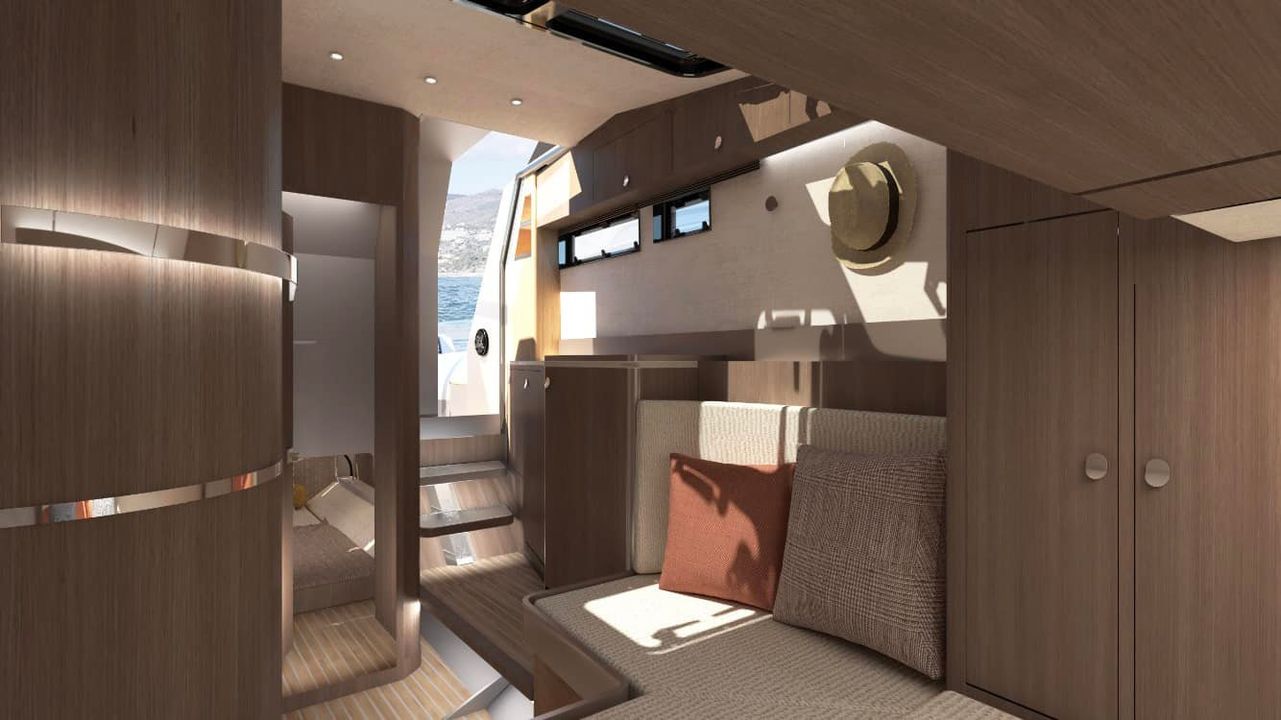 The design philosophy behind Aero 45 is tied to the concept of total onboard (in and out) liveability. Modern modular interior offers cozy and workspace with a lounge feeling. The layout is designed to offer utmost comfort in five main versions. Aero 45 features a cabin with en-suite and shower, a generous seating area for up to ten guests and a wet bar.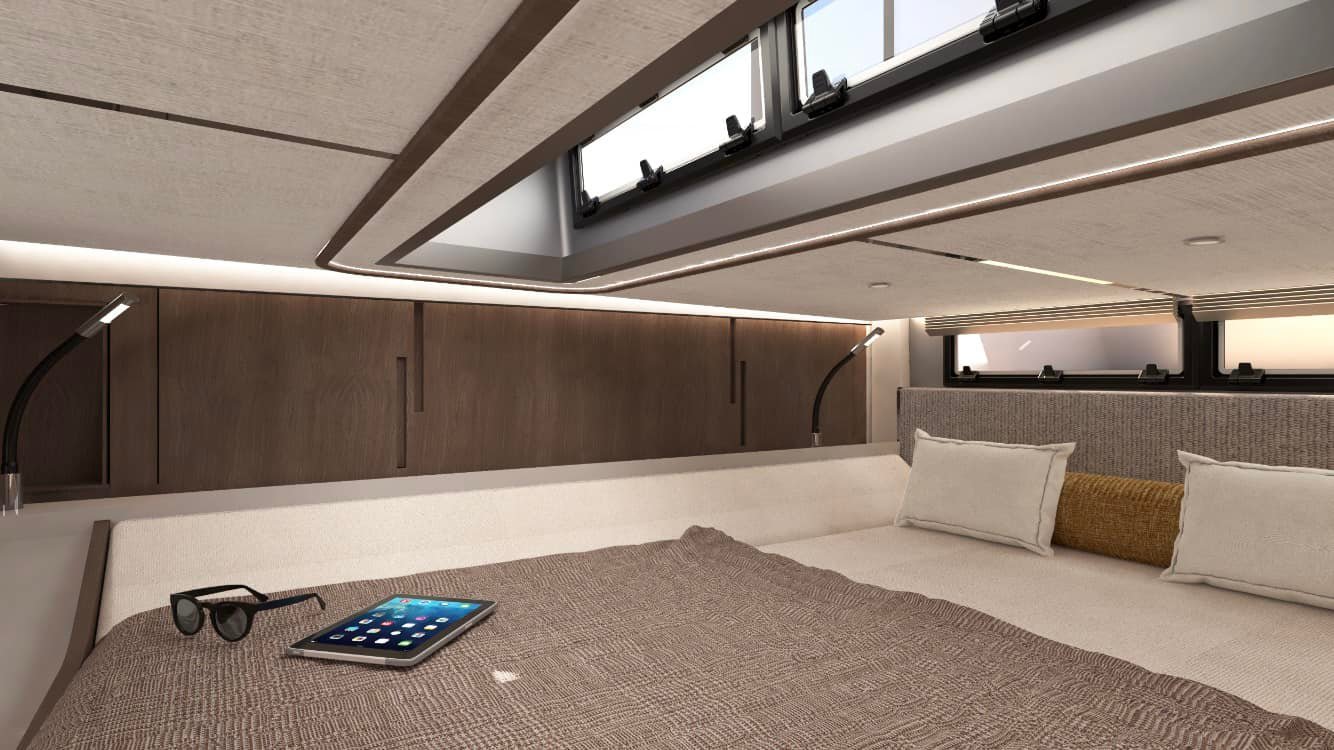 The RIB is designed and developed uniquely by hand. The lack of molds and plugs allows each owner to modify the deck layout according to his needs and taste. Options like walk-around deck, additional cockpit seats or aft counter-facing dining area can be developed amongst other solutions.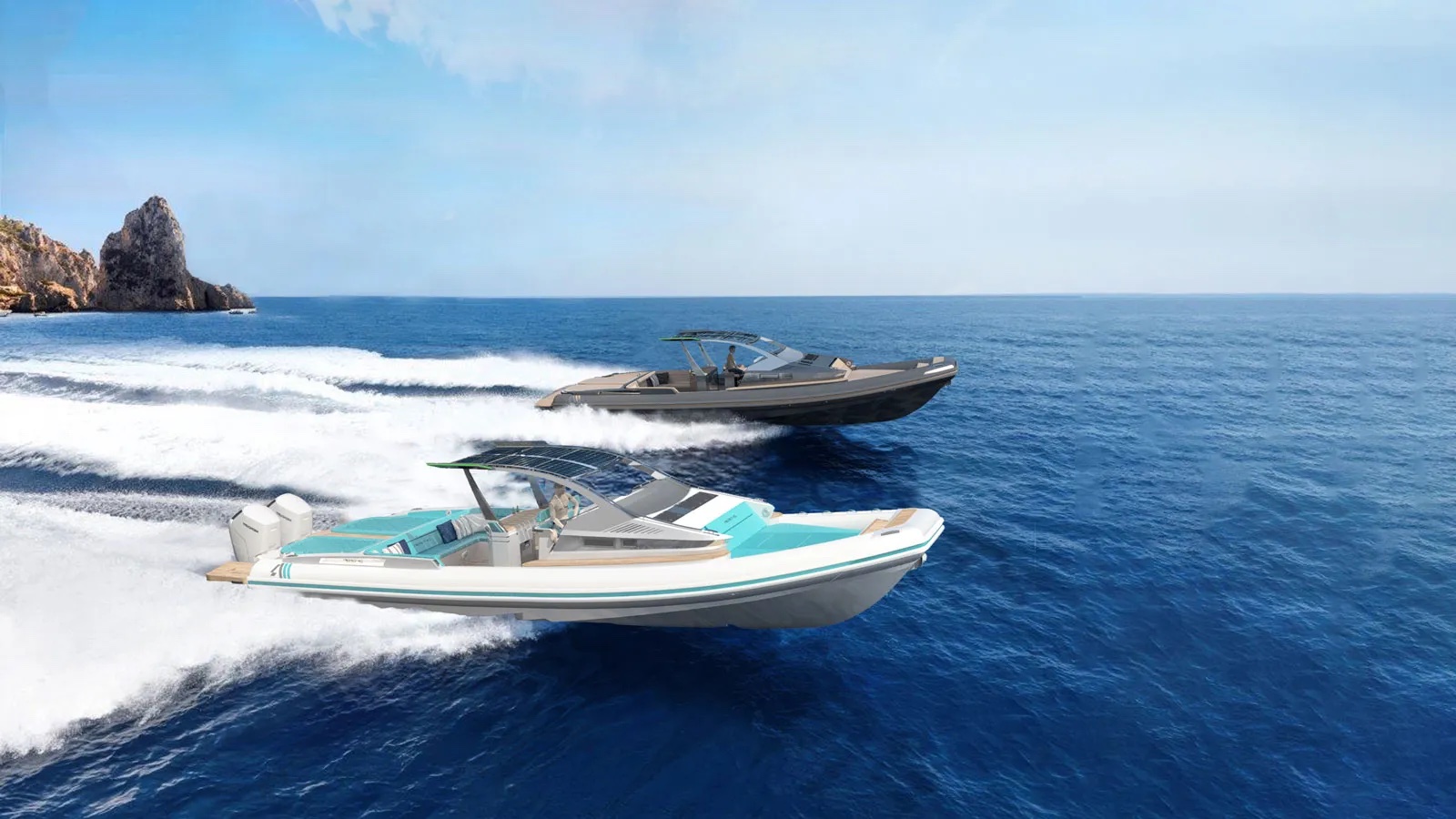 The yacht can be driven by a single person and can reach a top speed between 50 and 60 knots.
The first Aero 45 will be delivered in 2023.
Credits: A-Line Marine