The
recently delivered
45m ISA
Aria SF
was spending her first season in the Mediterranean and caught fire off the coast of Formentera, Spain yesterday at 17.00 local time.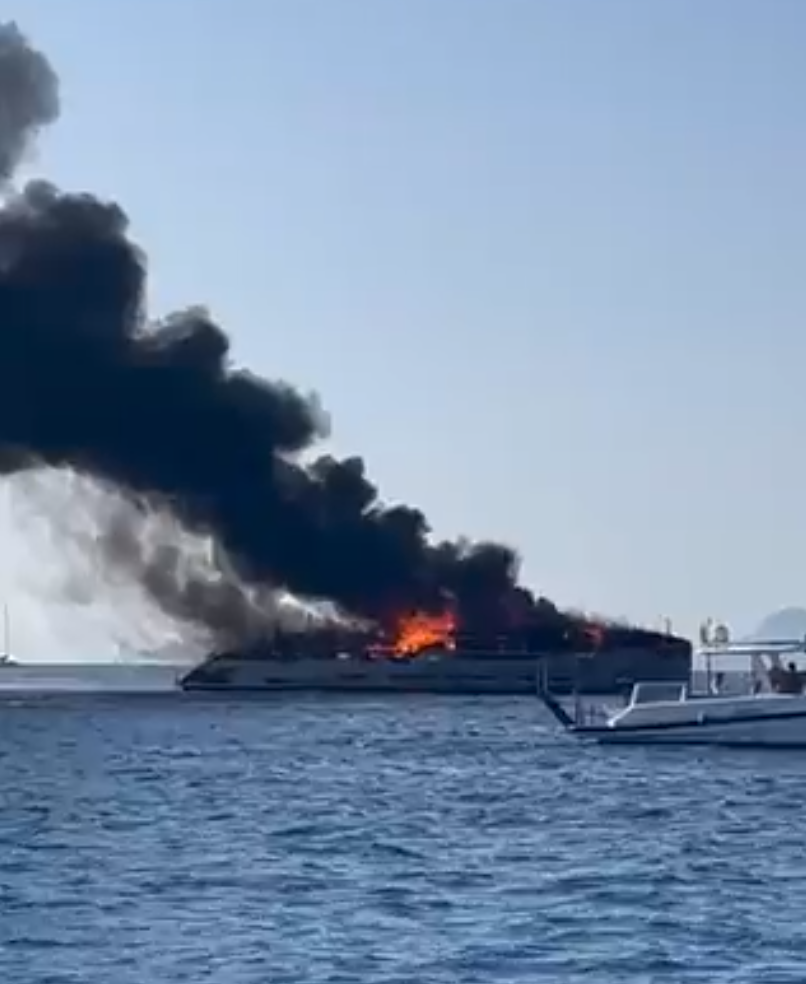 After receiving a distress signal, two boats were sent to help, but their attempts to extinguish the flames were unsuccessful.
Nine guests and seven crew members were evacuated from the ship. As far as is known, no one was hurt. The cause of the fire is not known.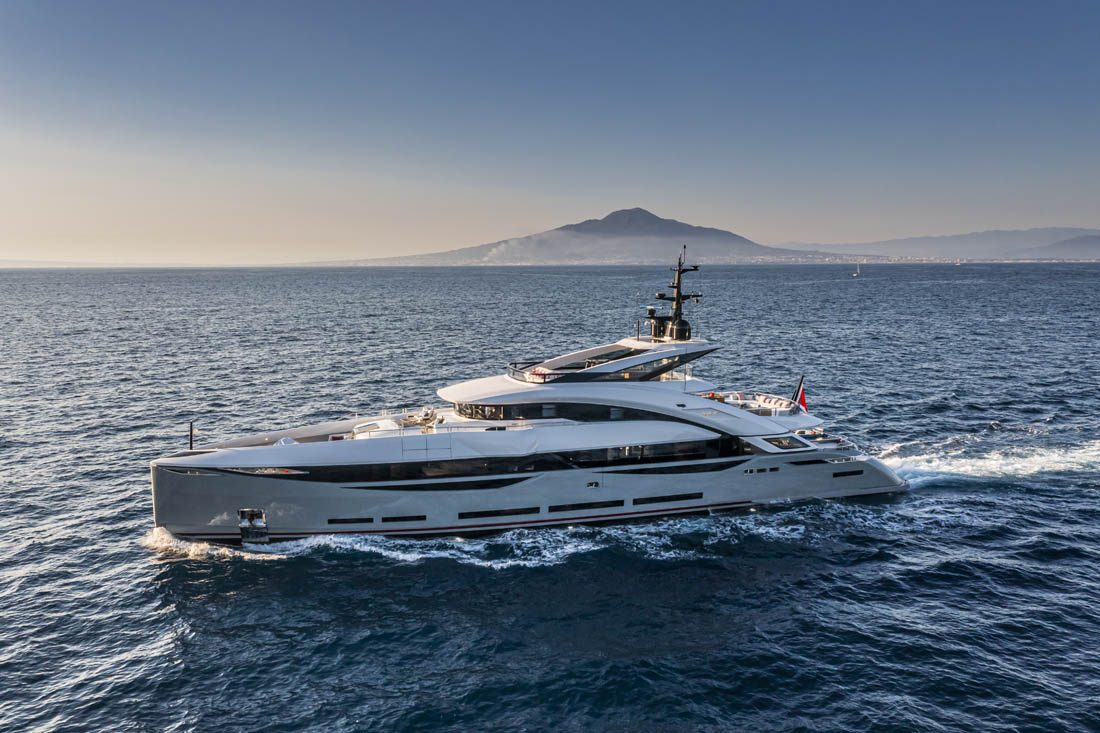 ISA GT 45 was
launched
in April 2022 with steel hull and aluminum superstructure. Her interior style was made by Luca Dini Design & Architecture, while her naval architecture was developed by Palumbo Superyachts technical team, the exterior design was made by Team for Design – Enrico Gobbi.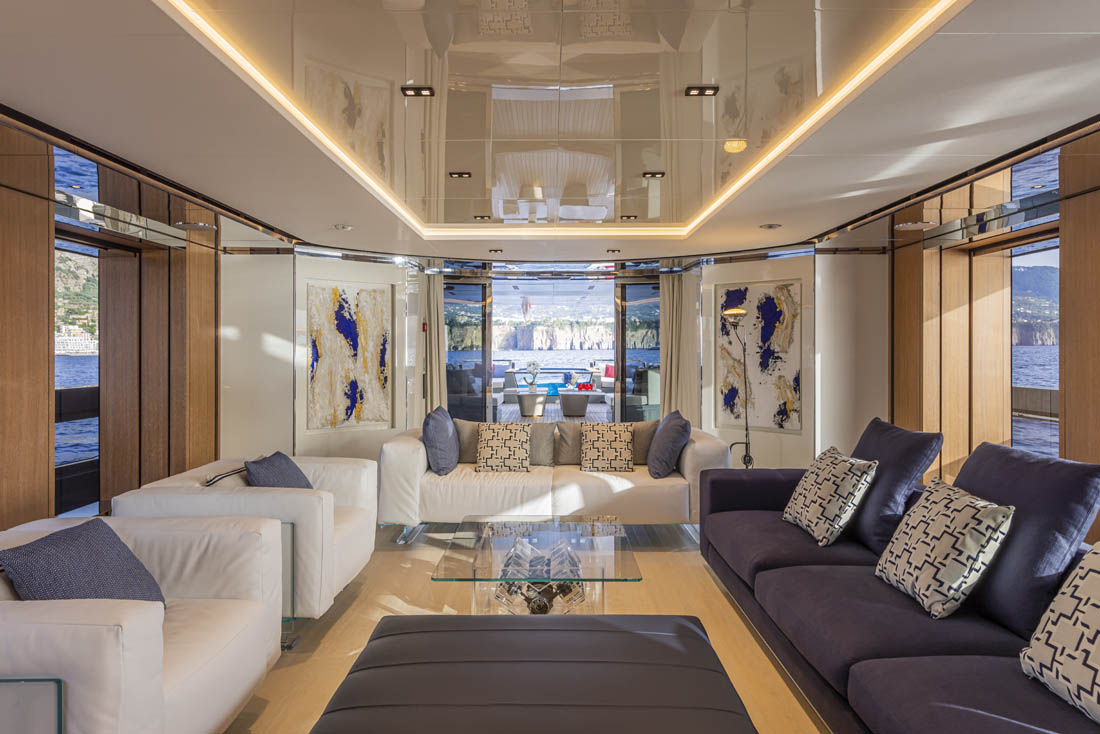 The yacht is equipped with 2 CAT C32 ACERT engines of 1300 hp each reaching a maximum speed of 16 knots and cruising at 14.5 knots. Aria SF was going to have her world premiere at the next Cannes and Monaco 2022 boat shows. Unfortunately, after the incident the yacht will be towed to Ibiza at Salvamento Marítimo.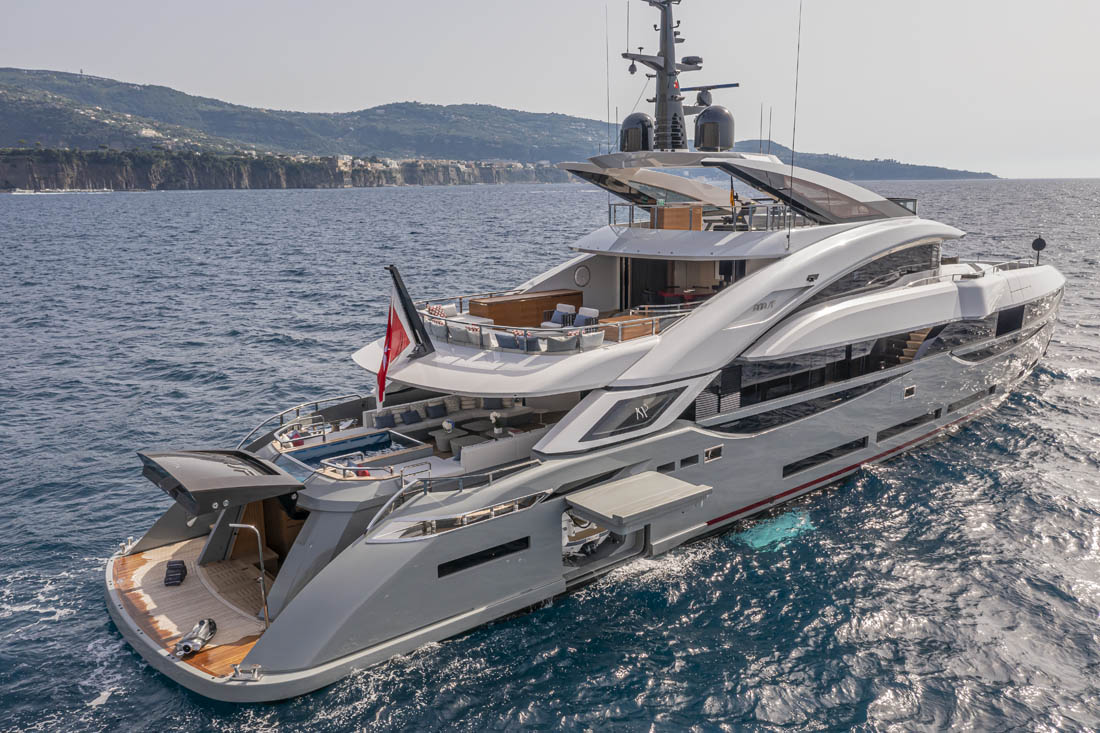 Palumbo Superyachts
took root in 2008, when the Columbus Yachts brand was established, and in 2011 it launched its first 54m superyacht, emblematically christened Prima (the First). Currently, Palumbo Superyachts comprises a representative office in Monaco and a logistics network of five shipyards in the Mediterranean (Ancona, Malta, Marseille, Naples, and Savona); it also operates the following brands:
ISA Yachts
, Columbus Yachts, Mondomarine, Extra Yachts and Palumbo SY Refit.
Credits: ISA Yachts; @nachocandel_/Twitter