Princess Yachts
hosted Her Royal Highness The Princess Royal at the South Yard facility in Plymouth last Wednesday.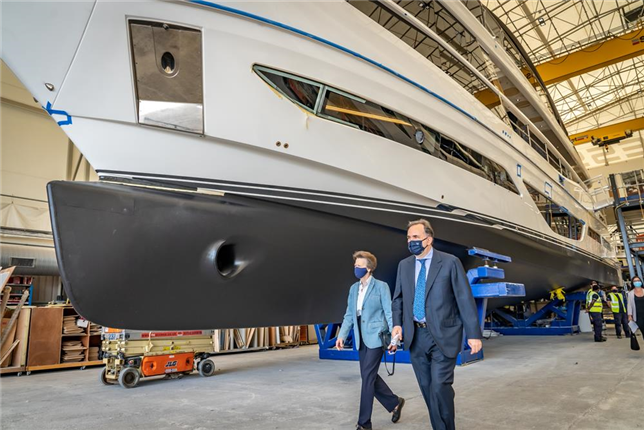 Princess Anne visited Princess Yachts as an extension of awarding their Apprenticeship programme with a Princess Royal Award in 2020. The awards are selected by Her Royal Highness and the President of City & Guilds Group, Sir John Armitt, to recognise organisations whose training has delivered measurable business impact.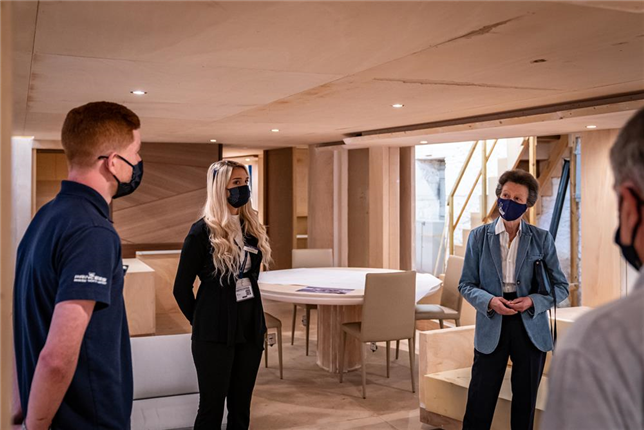 Princess Yachts award-winning Apprenticeship scheme won The Princess Royal award for 'positioning apprenticeships as a viable career choice'. The shipyard was recognised for having invested in their apprenticeship programme to ensure that they have a strong talent pipeline in place. Apprenticeships at Princess are open to employees of any age, with apprentices progressing their career path within the business and in fact 10% of the current managers within the business are former apprentices.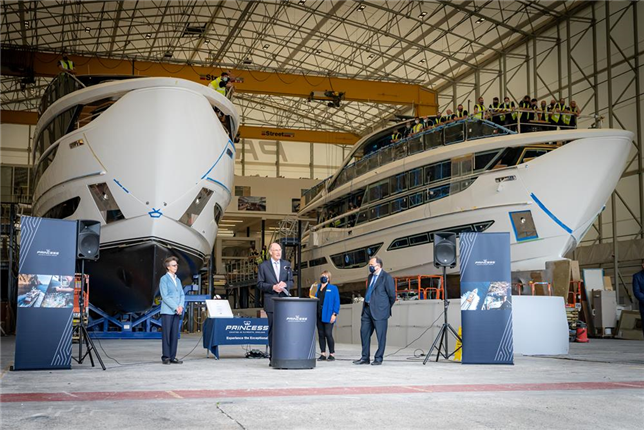 British yacht builder Princess Yachts was founded in 1965, manufacturing fibreglass yachts ranging from 13 to 40 meters in length. Its parent company is the French luxury group LVMH.
Credits: Princess Yachts