Chinese shipyard Pride Mega Yachts has collaborated with Dubai-based yacht designer Cyrille Bieri to create 92m superyacht concept. Named Ninetytwo, the project has been presented at the 2016 Monaco Yacht Show.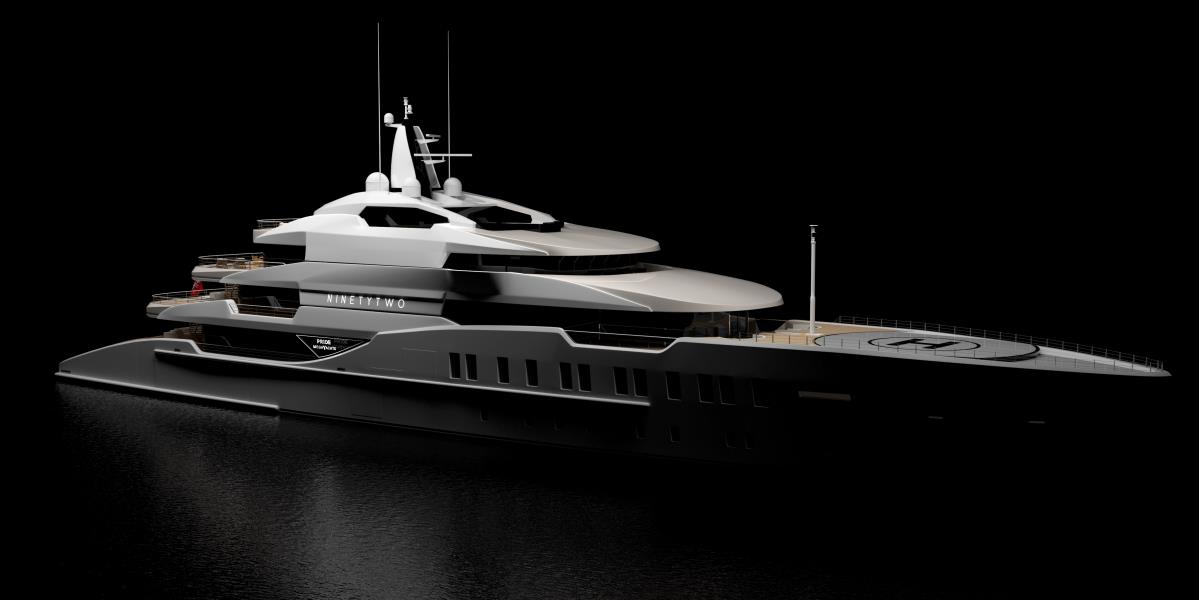 The yacht can sleep up to 18 guests, as well as a crew of 28.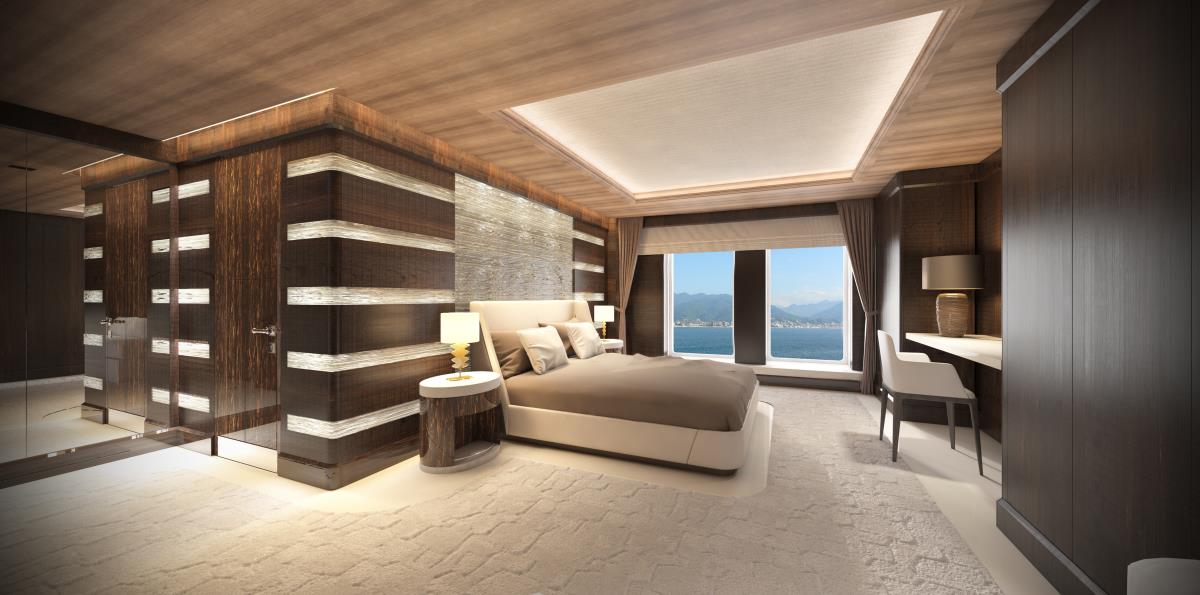 The main deck is home to the formal lounge, which is complimented by a private library with a faux fire place, and comfortable seating. Large windows allow for unobstructed views of the surrounding sea and coastlines. The upper deck hosts a fully in/out reception area, comprising a lounge, expandable dining and a cozy bar area.

The panoramic lounge, located on the bridge deck, offers guests un-surpassed views of the surroundings ensconced within the most luxurious finishes including silks, black palm, exotic veneers, onyx, and marble. It is the perfect place to host a formal gathering whilst enjoying the views or watching a movie on the large cinema screen.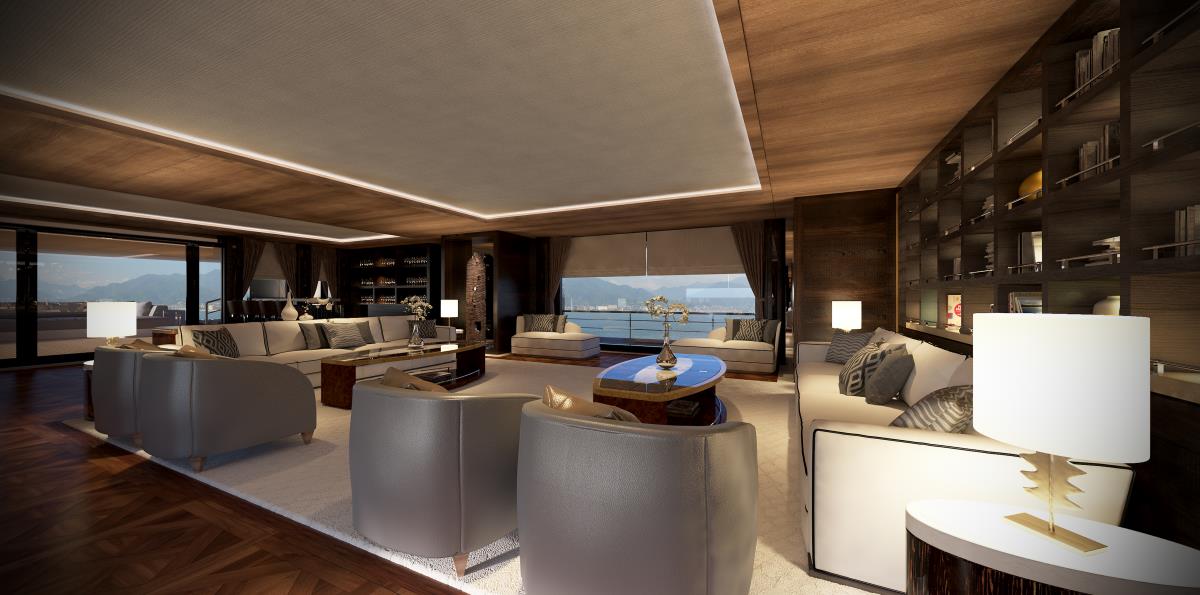 The owner's stateroom benefits from unrestricted views and ample dimensions. Adjoining is a private terrace with its own plunge pool, southing water cascade and panoramic sunbeds and seating areas. Large sliding doors situated on each side of the suite allow access to additional balconies.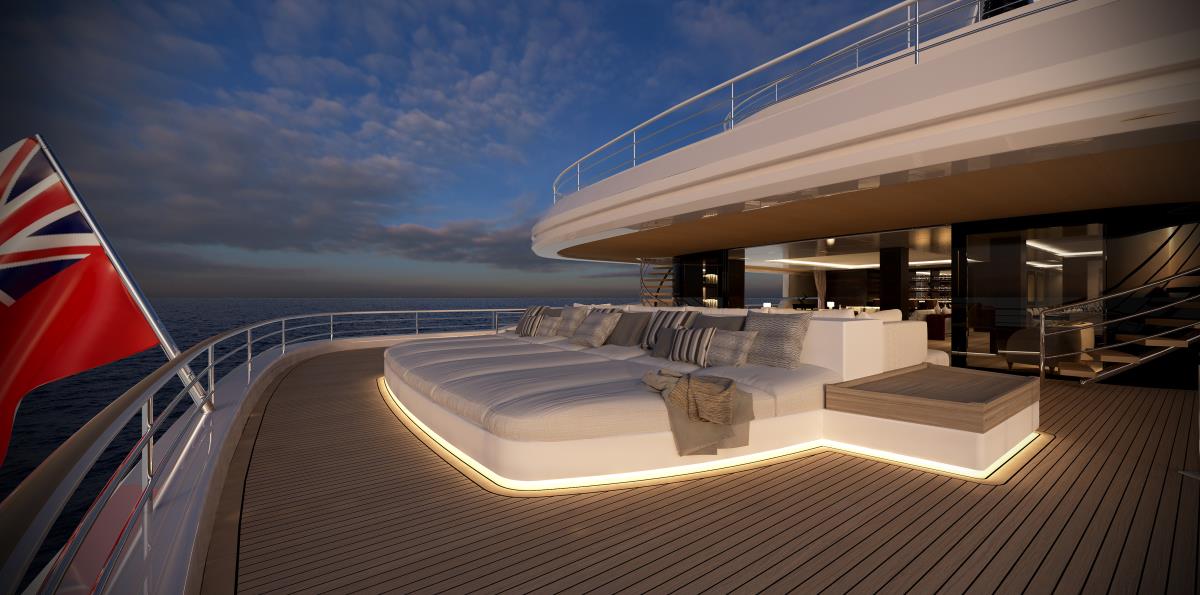 The guest suites, located on the main deck, are filled with all amenities expected with this level of luxury.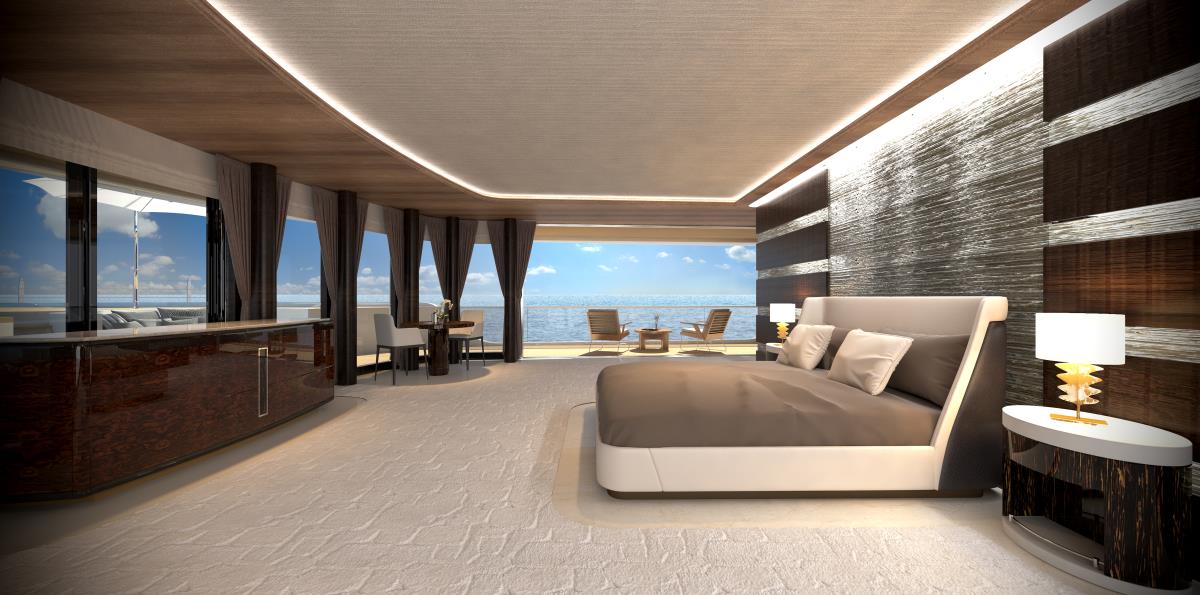 Sheltered for the utmost privacy, the pool and beach club can be accessed externally from the aft main deck area or internally through a dedicated guest corridor.It can be used both with the hatch in open position or fully closed, thus providing complete privacy for those who prize it most.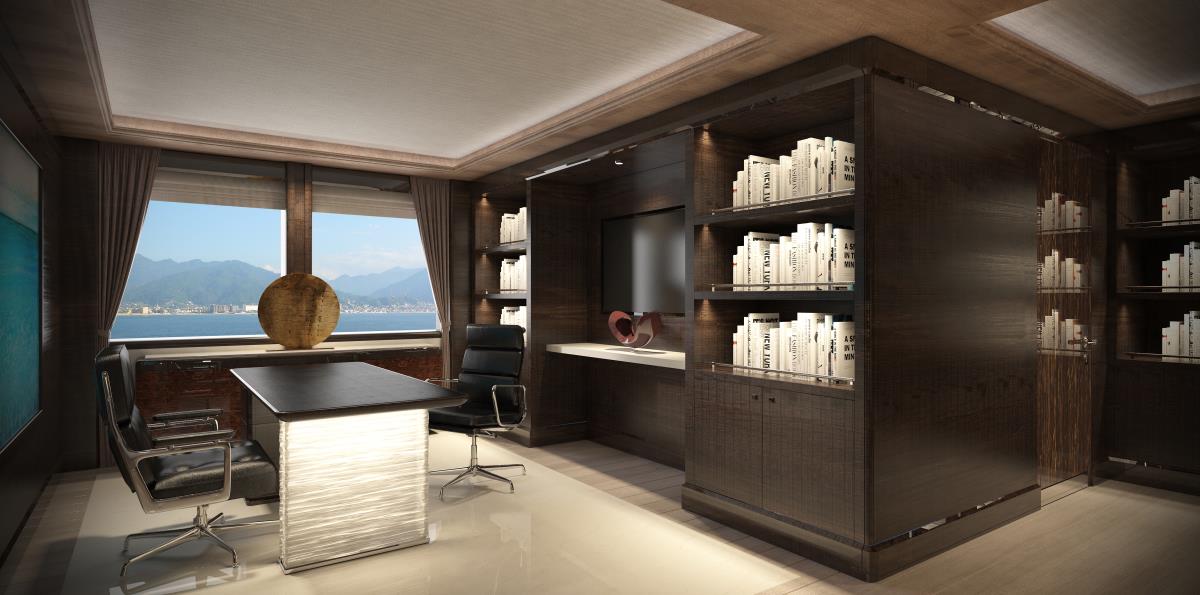 Outdoor areas are designed to accommodate large parties in total comfort, but also to provide the required intimacy when a smaller party is onboard.