Italian designer Pierpaolo Lazzarini makes his specialty not only in futuristic boats design but also cars, product design and architecture. He has shared images of a new bold F33 Spaziale yacht concept, capable of literally flying over water, thanks to foils installation.

F33 model will come available in two versions. The first version of "teardrop" shape would be ideal for relaxing cruising with comfortable areas for sunbathing on the sofas at the stern or on the sundeck. Layout would also comprise a guest cabin to sleep a night.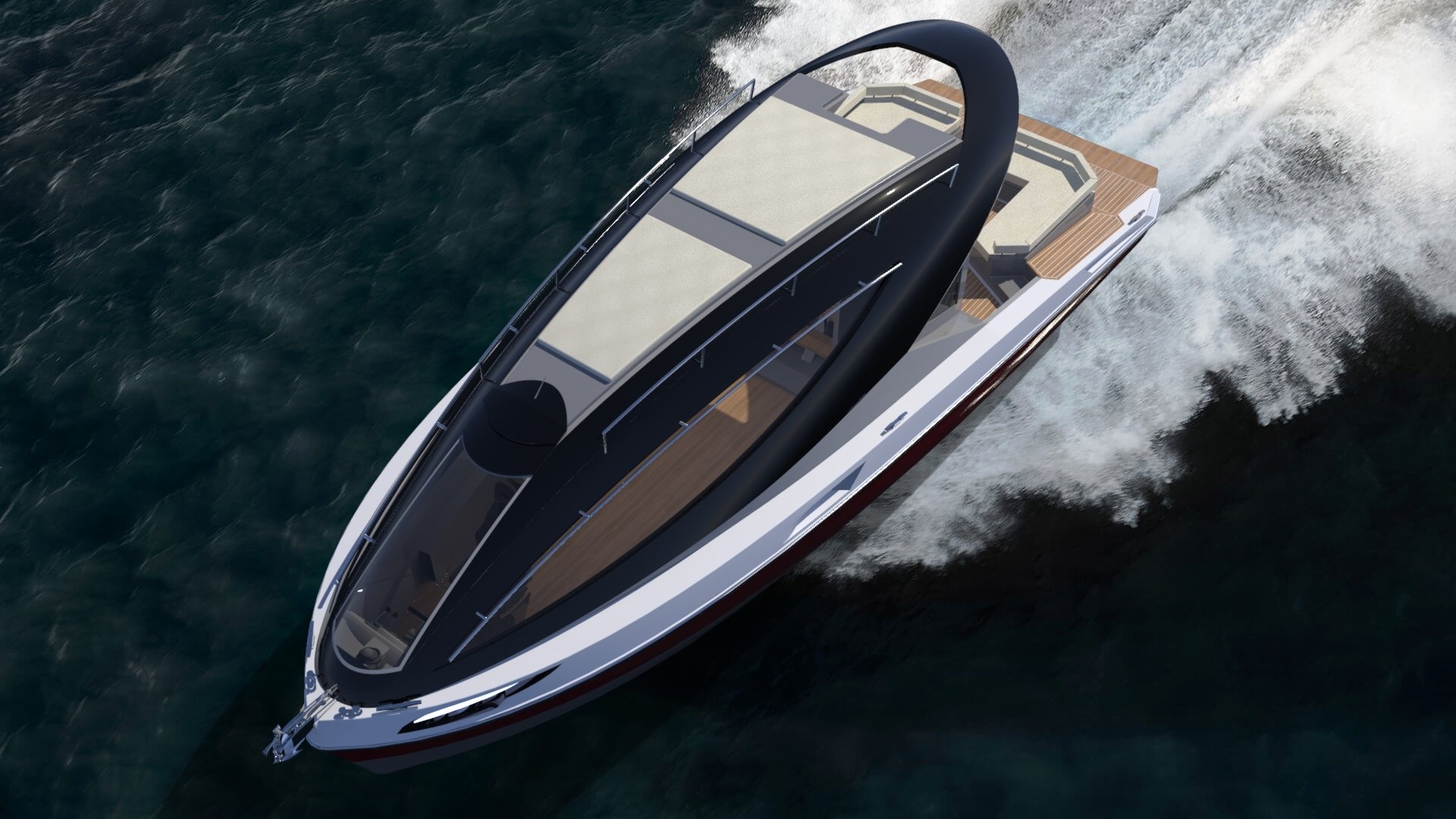 The second version might feature less posh appearance, since primarily intended for outdoor activities. For example, she even allows transportation of an inflatable boat on the cabin roof.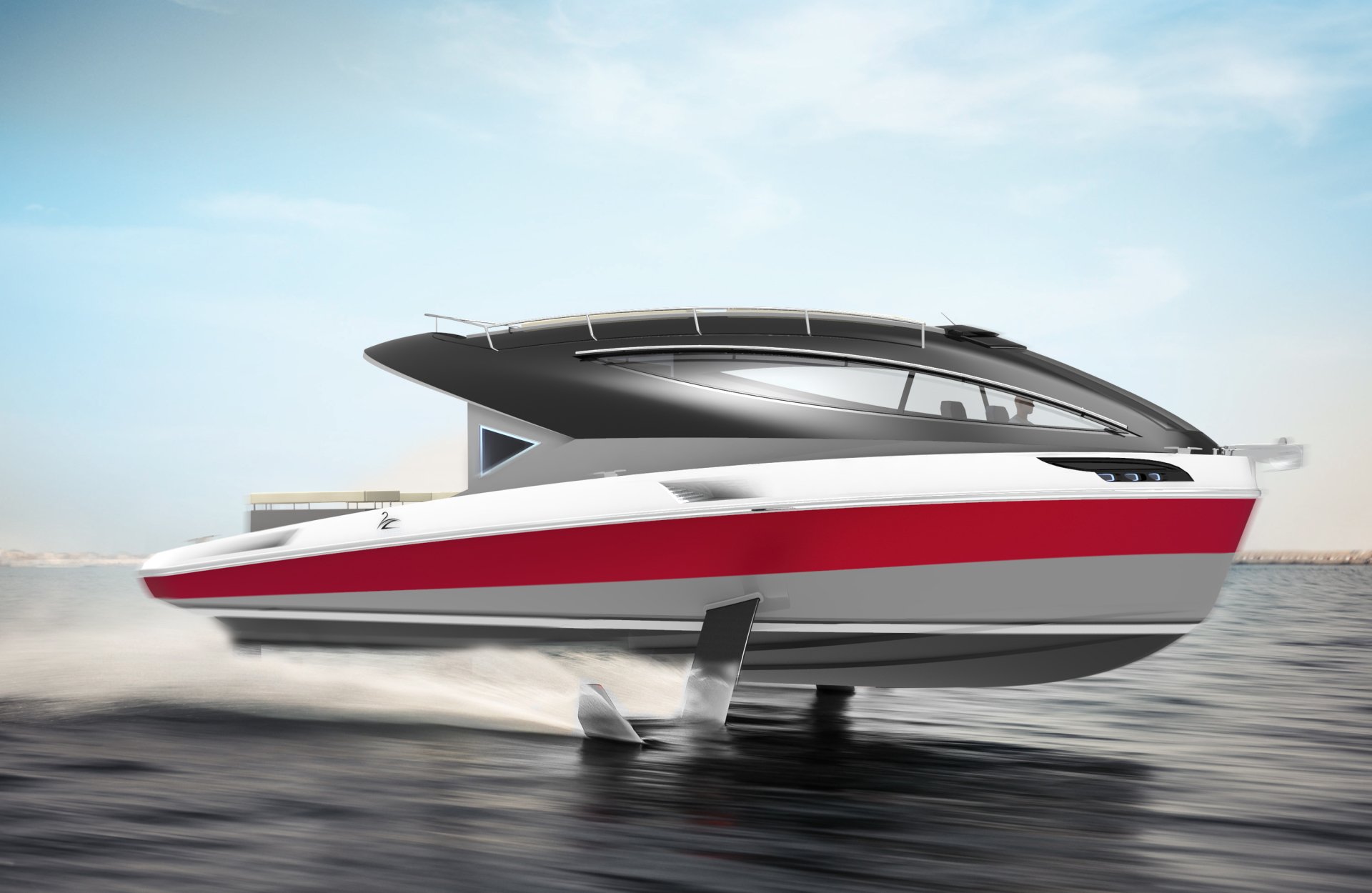 F33 Spaziale would come fitted with either a pair of Yanmar diesel engines with a 440-litre capacity for each, or similar 387 CV Tesla electric motors. In addition, there is a possibility to install jet-propelled Hamilton Jets. Thus, the model's maximum speeds vary from 35 to 55 knots, depending on the engine choice.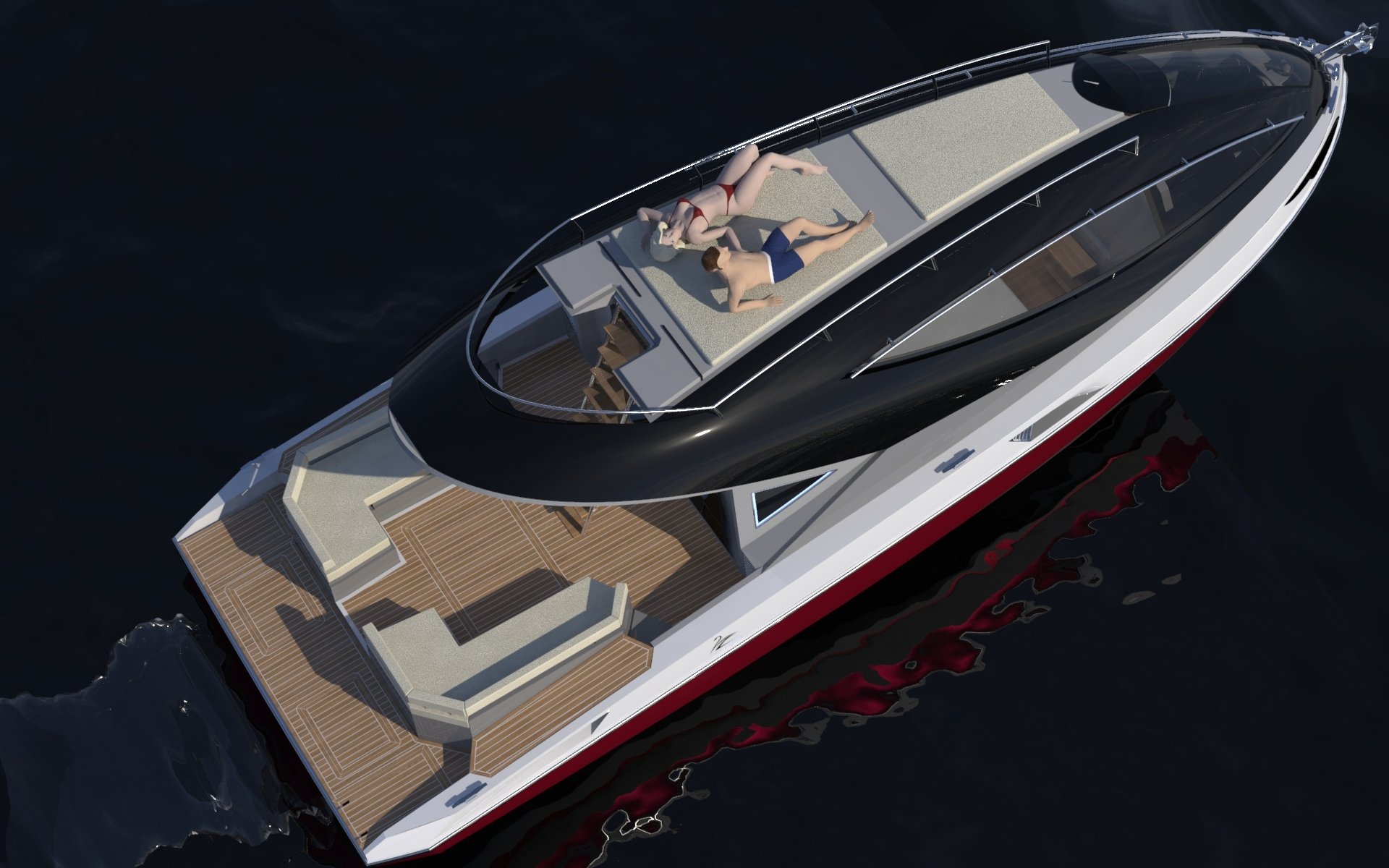 Though still a concept for the moment, the model might go serial in the future. For instance, the previous boat project by Lazzarini, 3.4-metre Jet Capsule has successfully entered the market.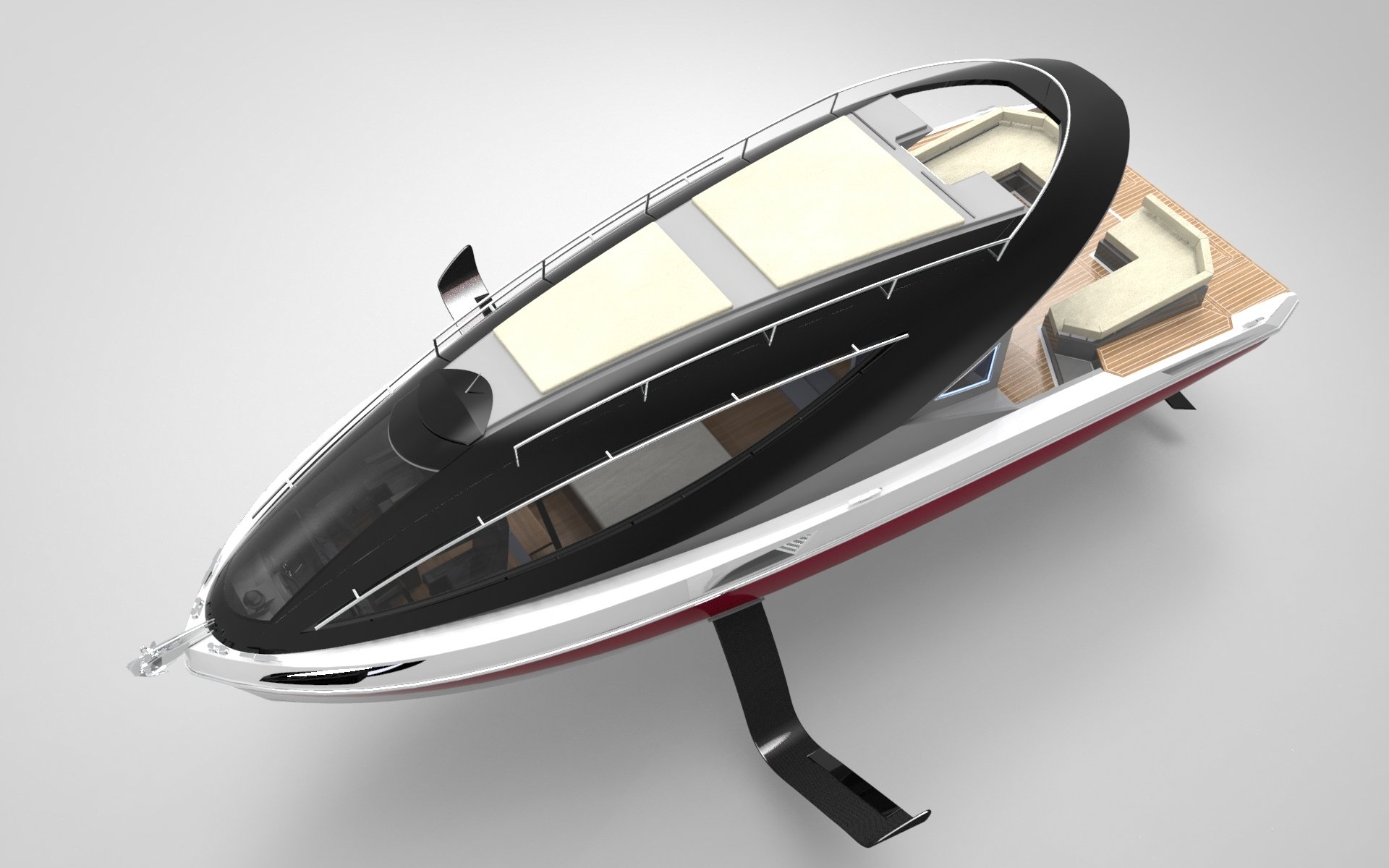 Regarding the vessel's price, the basic model is currently estimated at about about $610,000, while more 'complex' version may cost up to $1.6 million. Meanwhile, the average construction process for all types of the model is expected to take nine months.