French designer Philippe Briand has revealed a new concept for a 30 metre carbon fibre sailing yacht called Egoist.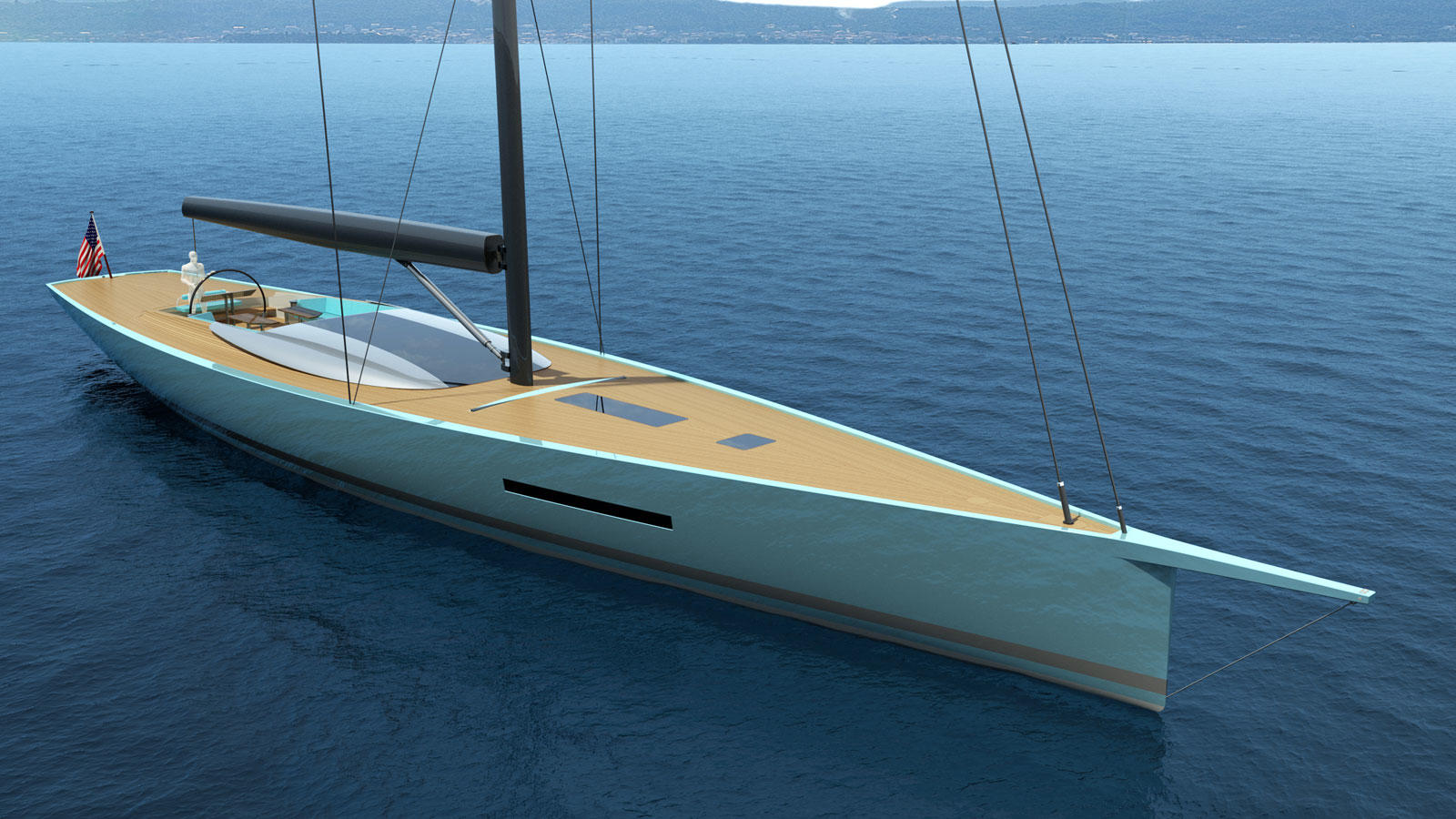 This superyacht concept has been developed for owners who really want to get away from it all — including guests and crew. Egoist has just one cabin and has been designed to be sailed without any crew.
The carbon fibre sloop is a fresh take on a classic Eastern Seaboard sailing yacht and can also be used to race with a small number of expert crew with only three sails up.
To this end, the naval architecture on this yacht is geared towards a fast and very responsive sailing experience, with competent regatta veterans in mind. On-board customization is key aspect of this design, with plenty of scope for an owner to imprint their own "self-indulgent fantasy" on the yacht.
Briand says:

The beauty of the project is that it's for short cruising and it is extremely comfortable for a couple, so there is only one huge owner suite forward of the mast
The designer believes the yacht could be built in less than two years adding that: "One potential builder, Hodgdon Yachts, built 30m Comanche in less than 10 months."
Egoist is the latest in a long line of sailing superyachts from Briand's drawing boards, including the Perini Navi yachts
Sybaris
and P2. Other projects currently under development at the French studio include a new 28 metre series yacht and three bespoke yachts ranging from 55 to 90 metres in length.