The
Mangusta 110
is the perfect embodiment of the "Mangusta Maxi Open" concept launched in Viareggio.
The very essence of this vessel can be expressed by the term performance, in all its possible meanings.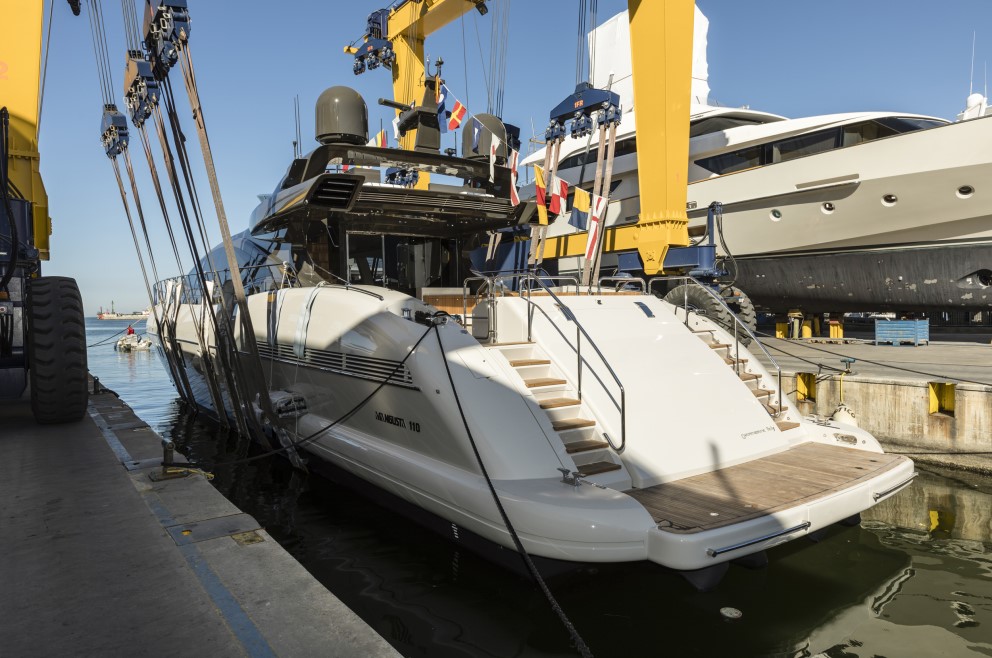 This model glides elegantly over the water, with no vibrations or noise. The limited draft, just 1.70 meters (5.57 feet), allows cruising also in shallow waters. The yacht can be easily maneuvered using the joystick and is equipped with a dynamic positioning system that allows the vessel to remain in a specific GPS position without being affected by the tide, the wind or the current. The presence of a gyroscopic stabilization system allows to reduce pitch and roll, thereby optimizing comfort both at anchor and when cruising, in stormy waters too.
Other facilities include large onboard volumes, the great comfort ensured by the open areas, and the excellent balance between indoor and outdoor spaces. This is a yacht that clearly expresses the comfort and luxury the owner would like to give for guests: taking them from one place to another in a few hours, the Mangusta 110 allows them to discover new landscapes every day and to enjoy a large number of areas for socialisation, but also others offering unparalleled privacy, both inside and "al fresco".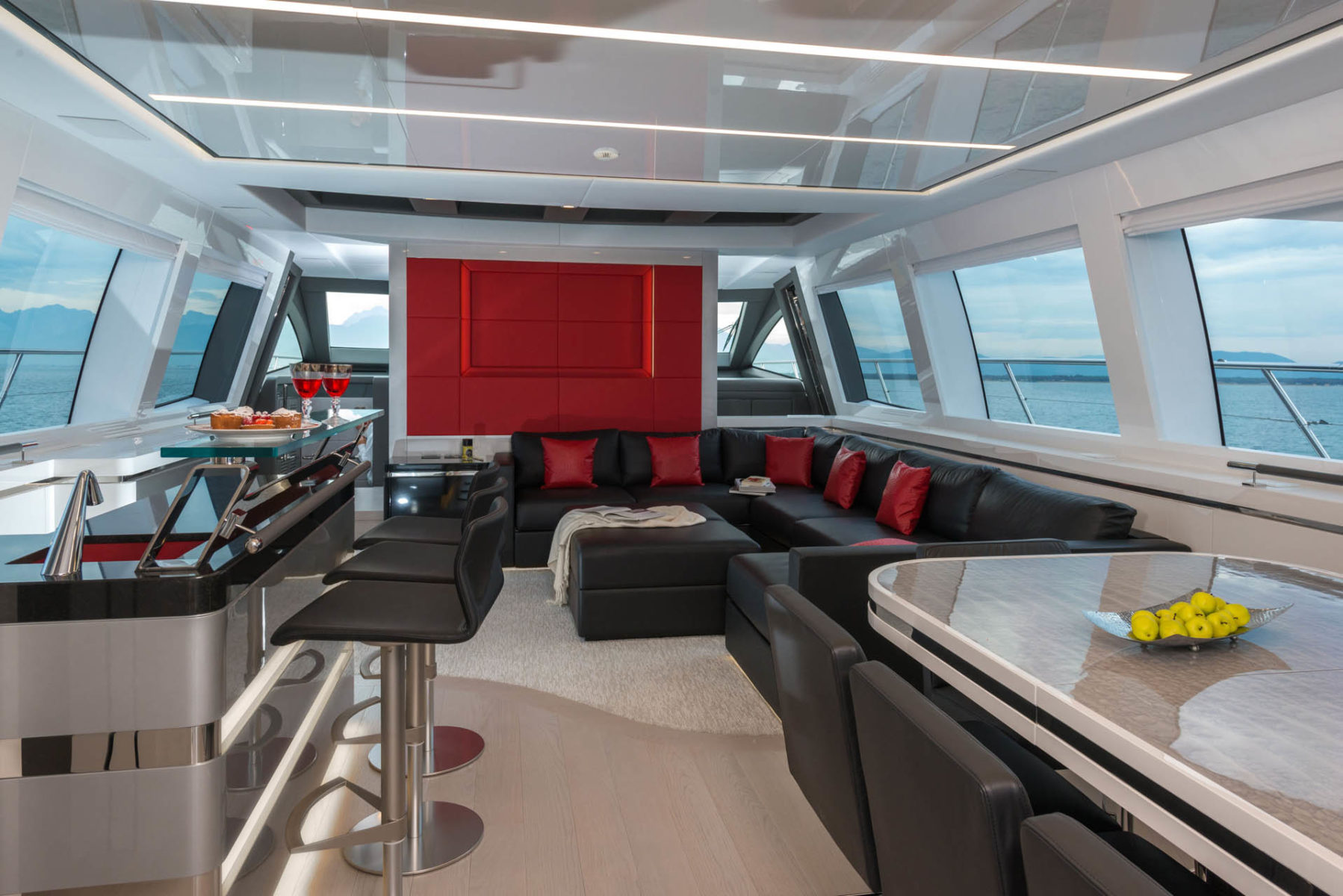 At the same time, the
Mangusta 110
can cruise at low speed in fuel-efficiency mode, always in the utmost comfort thanks to gyro stabilizers. Contemporary interior design was made by famous designer Piet Boon in cooperation with the Shipyard's Design & Decoration Office. Together they have built a unique, fully-custom yacht, in line with Mangusta's tradition.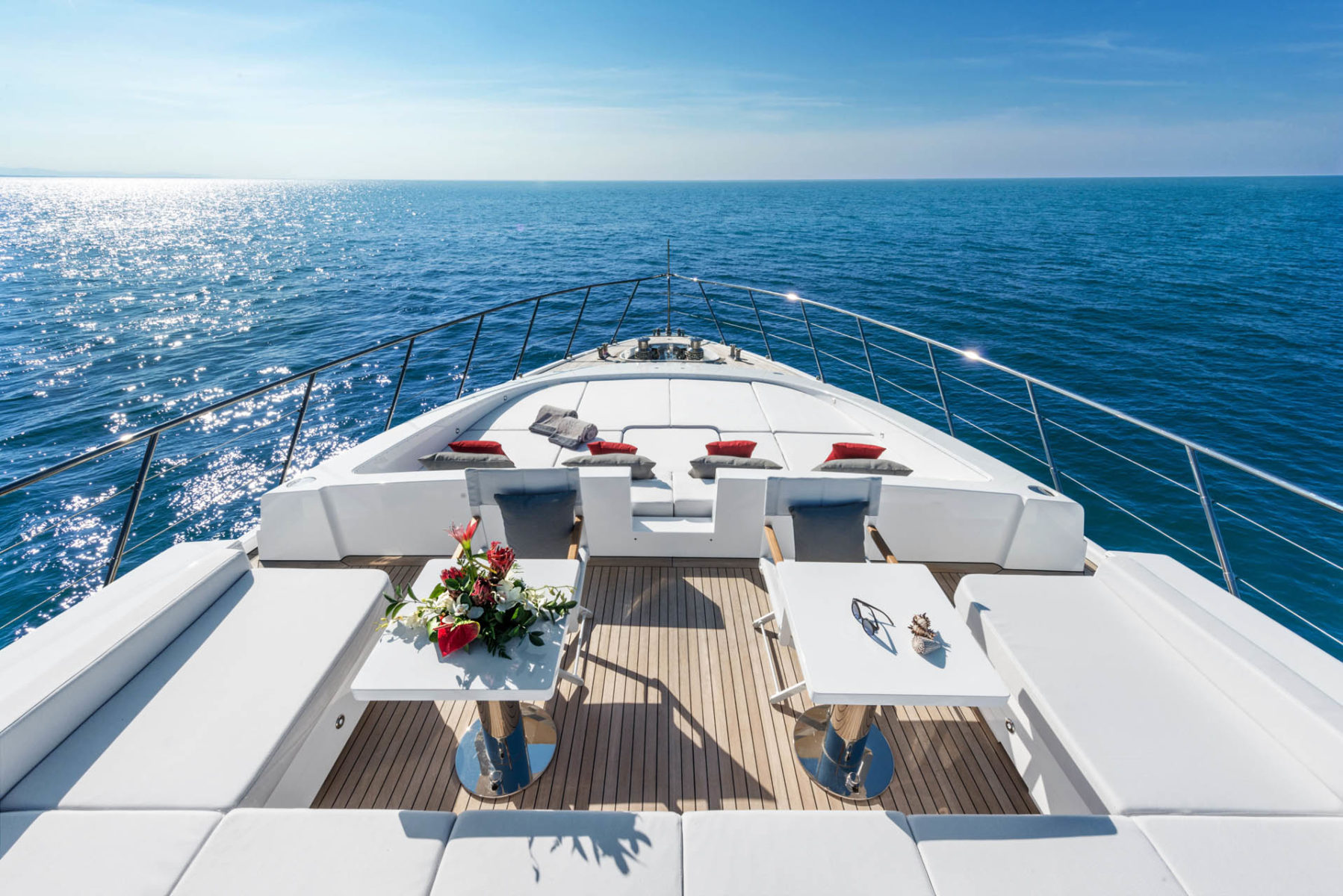 The two MTU 16V2000 M96L 2600 HP engines guarantee to this 33,8-metre motor yacht maximum speed of 33 knots.