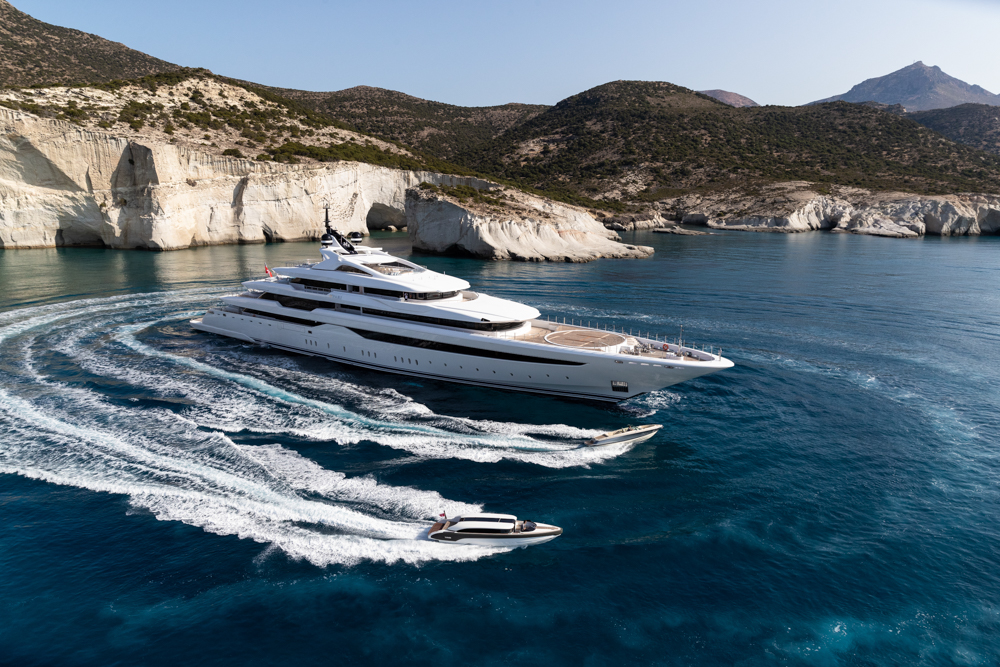 Onda's 9.75m 321L limousine tender offers protected seating for up to ten passengers alongside such options as retractable skylights extending the full length of a cabin, high-tech audiovisual systems, refrigerators and espresso machines, and front or rear navigation consoles for guest privacy in the cabin.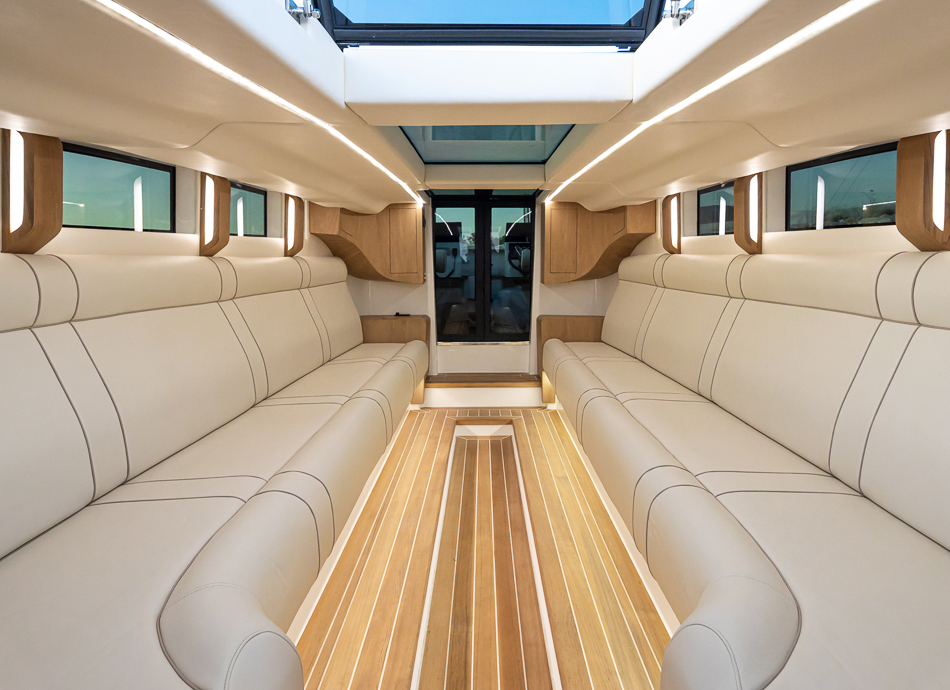 One of its latest 321L limousine tenders achieved a top speed of 42 knots during its sea trials, thanks to its innovative double-step, deep-V hull and lightweight, yet powerful propulsion system. The limousine's pace is also down to Onda's ultra-light lamination technique, which uses an innovative combination of composite materials, including carbon vinyl ester. Comfort onboard is assured thanks to extensive insulation minimizing noise and vibration for passengers.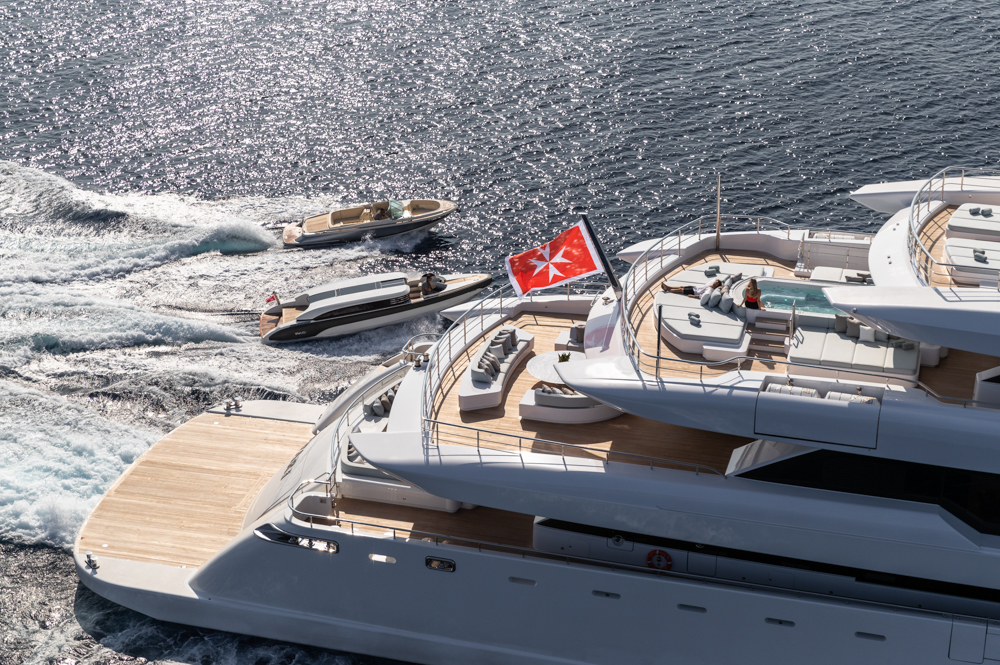 "We have always aimed to expand the possibilities for the limousine tender market," comments George Riginos, Onda Tenders CEO. "Luxury finishes and exceptional craftsmanship are to be expected on a vessel of this caliber, but that shouldn't be at the expense of speed, flexibility and practicality. Onda Tenders strives to build limousines that can offer them all to a new generation of discerning clients."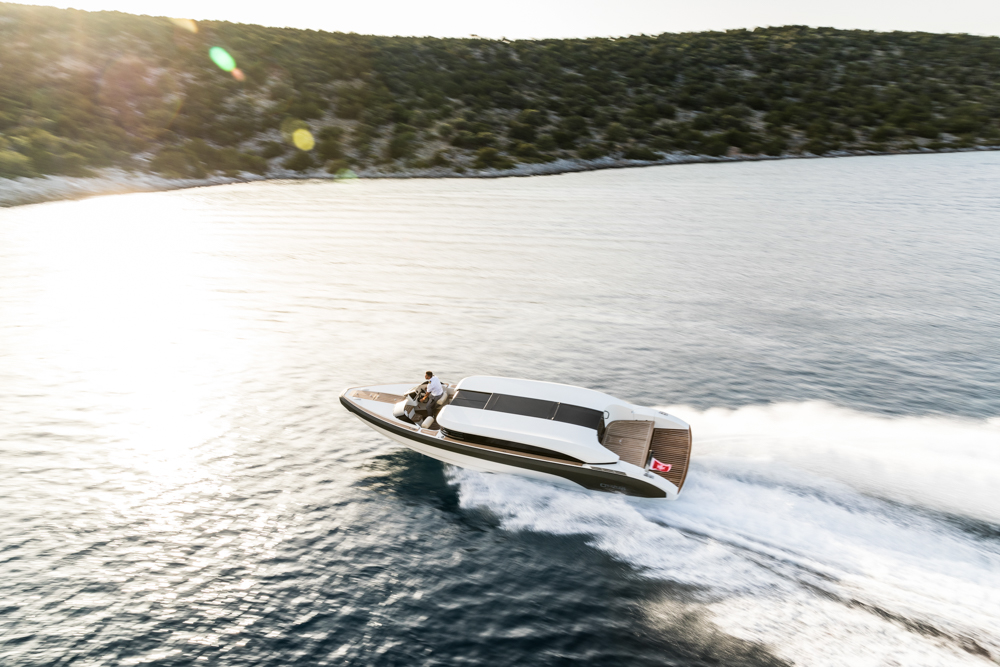 Onda
shipyard was established in 1962 and is a leading Greek shipyard specialising in fast, luxurious motor yachts.
Credits: Jeff Brown; Onda Tenders