The first Benetti B.Yond superyacht, Goga, measuring 36.9 meters, was launched in July at a gala thrown by Benetti. The first of the B.Yond 37M series to be launched, the hybrid B.Yond 37M is described as the shipyard's greenest model to date. A fantastic evening was planned around her introduction. The interiors of the superyacht, designed by Benetti architect Mauro Izzo, have now been made public by the shipyard.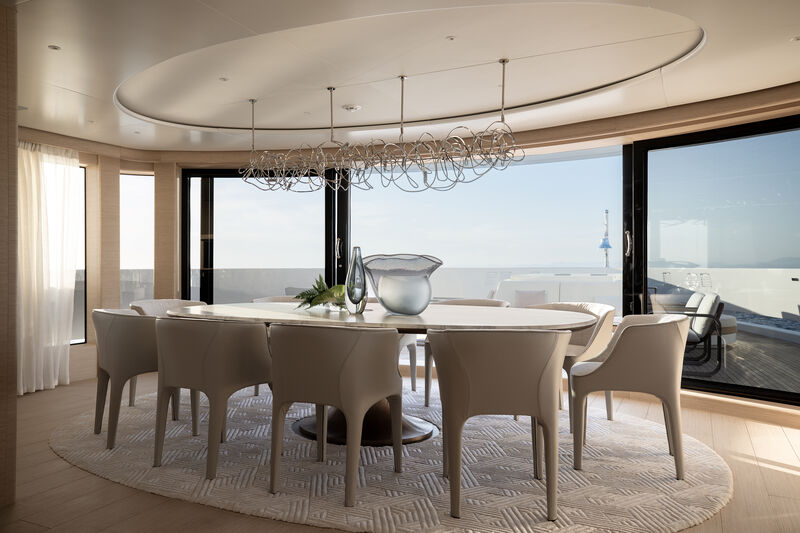 The model, created by Stefano Righini Design, was motivated by the idea of Paolo Vitelli, the founder and president of Azimut|Benetti Group, who desired a yacht with four decks and a modern yet potent aesthetic. For a boat of this size, Benetti made an unusual decision of going back to steel instead of fiberglass. Take a trip back to the 1950s, when Benetti was a pioneer in replacing wood with metal. Steel is often associated with toughness and solidity, two qualities that are crucial to a Voyager built for lengthy voyages.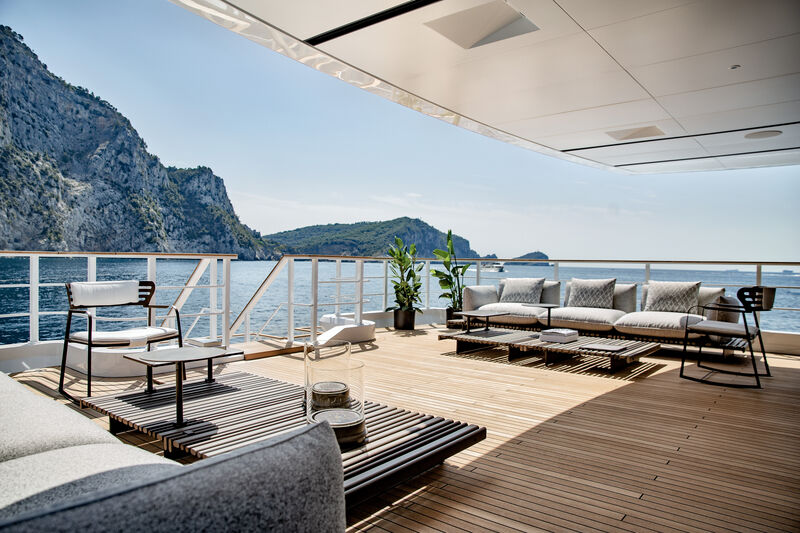 Goga has a sophisticated internal layout that more closely resembles a 50-meter yacht than a 37-meter ship, making the most of the 395 GT of room. The crew is housed in four staterooms, a captain's suite, and maybe a fifth cabin on the lower deck of the yacht. On this deck are the service amenities, which include a walk-in wine cellar and cold room.

Four staterooms, as well as an outdoor relaxation area, are located on the main deck of the yacht, which is reserved for guests. Benetti calls this space the Playroom. With 360-degree ocean views, a sunbathing area, and a Jacuzzi in the bow, the upper deck has an open living space from bow to stern.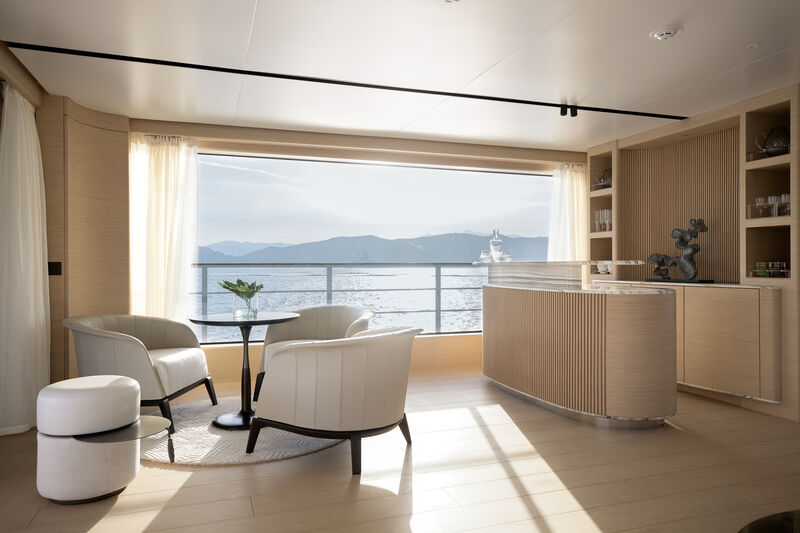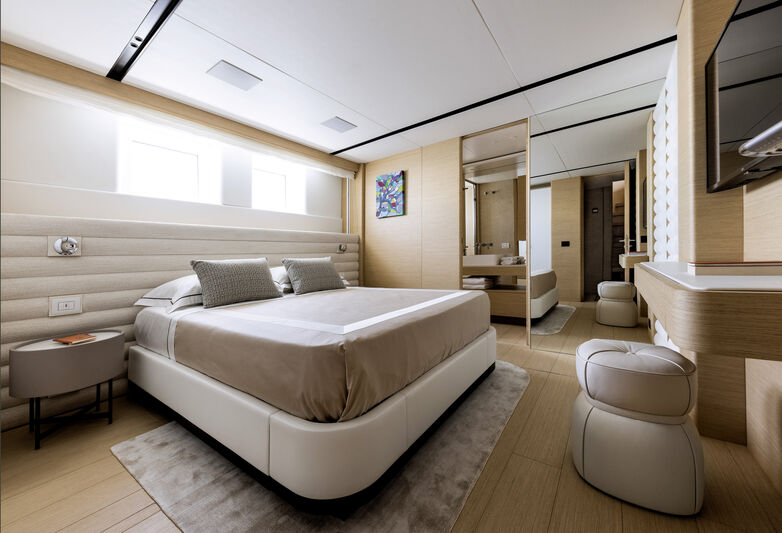 The owner's suite, which features a large bathroom, a dressing room, a sophisticated study area with a desk, and a private balcony aft furnished with sunbeds and a sitting area from which to take in the sea view, is located on the bridge deck. The wheelhouse, which is located forward, houses the captain's observation room and the helm station for lengthy trips. If the owner prefers, this deck can easily be turned into a veranda.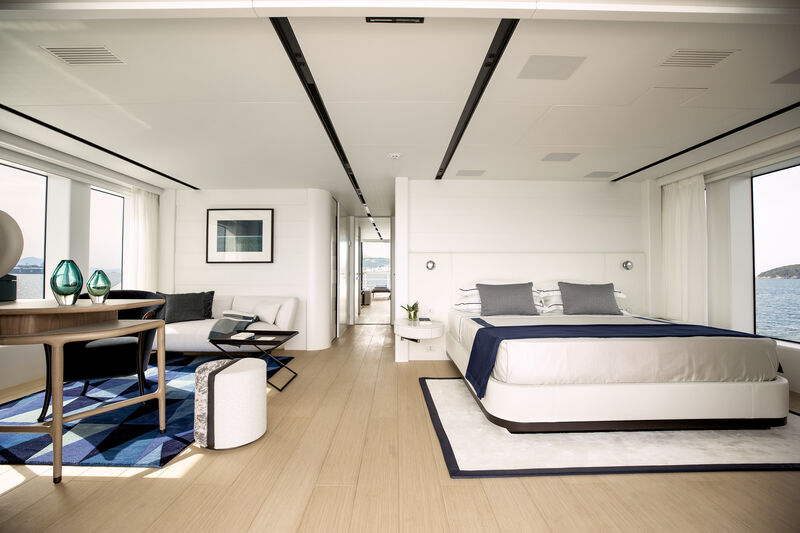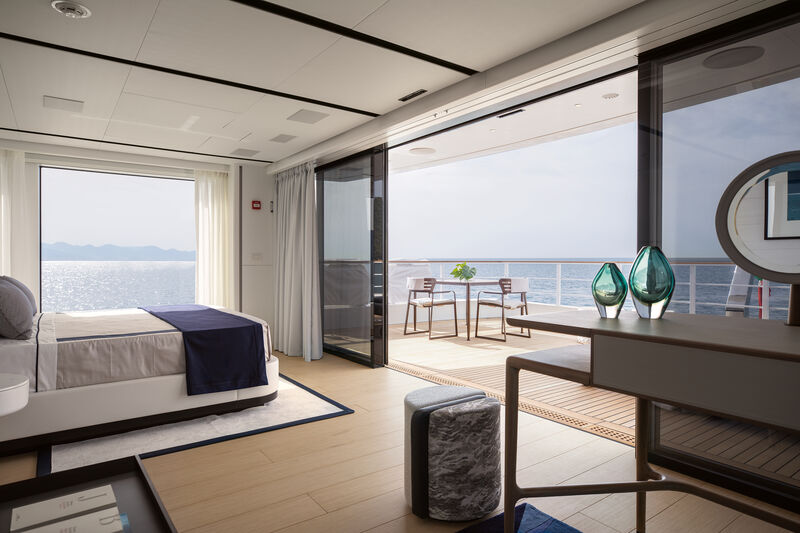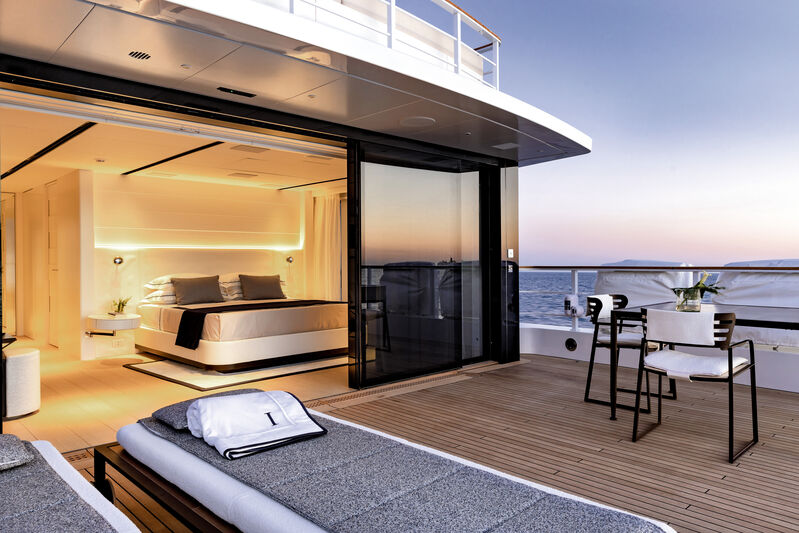 The sundeck's dining area includes a pantry, a table, and a sunbathing area. The yacht also has a sizable garage where two jet skis, the owner's 6.5-meter tender, and a rescue boat are stored in addition to this spectacular area. At sea level, the beach area spreads out in the stern to offer a roomy place for sunbathing and a wellness section with a sauna, steam room, and a playroom with Technogym exercise equipment.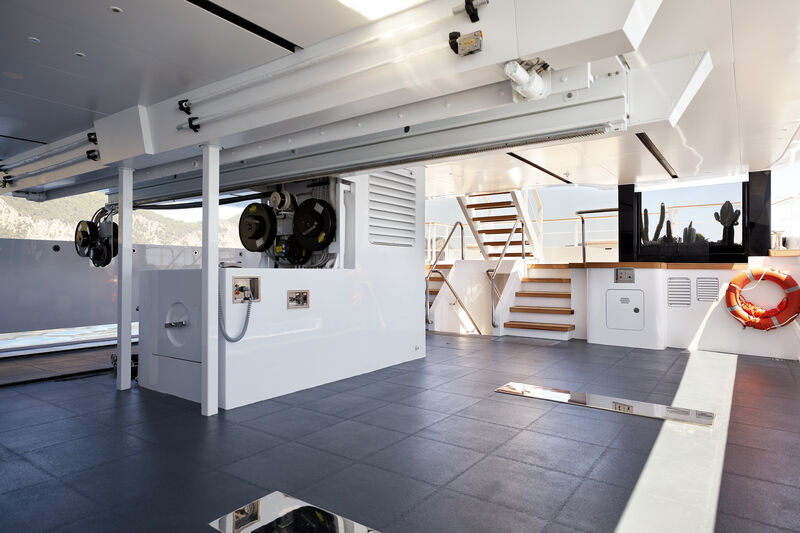 With the help of Siemens Energy's ground-breaking E-Mode Hybrid technology, onboard energy consumption can be optimized in accordance with particular usage patterns, leading to previously unheard-of CO2 and NOx emission reductions for a yacht in this category. She also boasts an impressive 8,200 nautical mile range at 9 knots in Eco Transfer mode, which lowers fuel consumption, CO2 emissions, and NOx emissions by up to 80% compared to conventional propulsion systems. In this mode, the two diesel generators are turned off, and only one propulsion engine is running.

Founded in 1873,
Benetti
is the oldest Italian shipyard specializing in luxury yachts. Benetti designs, builds and sells composite vessels from 29m to 44m and steel and aluminium boats from 37 to over 100m. The fleet consists of five categories: Class, Oasis, B.Yond, B.Now and Custom to meet all the needs of the market. Benetti belongs to the Azimut|Benetti Group, the largest privately owned luxury yachting group in the world.
Credits: Benetti