The 80-metre Bilgin Yachts Tatiana is the first 80-metre Bilgin 263 superyachts that will be built by the Turkish yard with delivery expected to take place in 2021.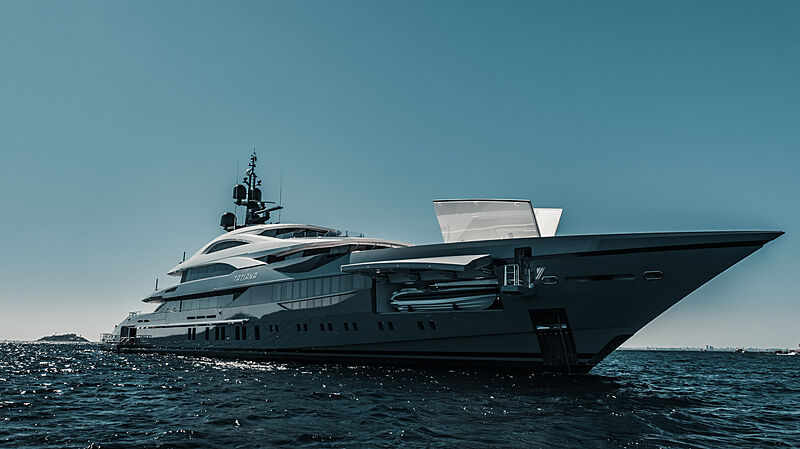 Let's take a first look on board the 1,670 GT vessel which springs from the drawing boards of Unique Yacht Design.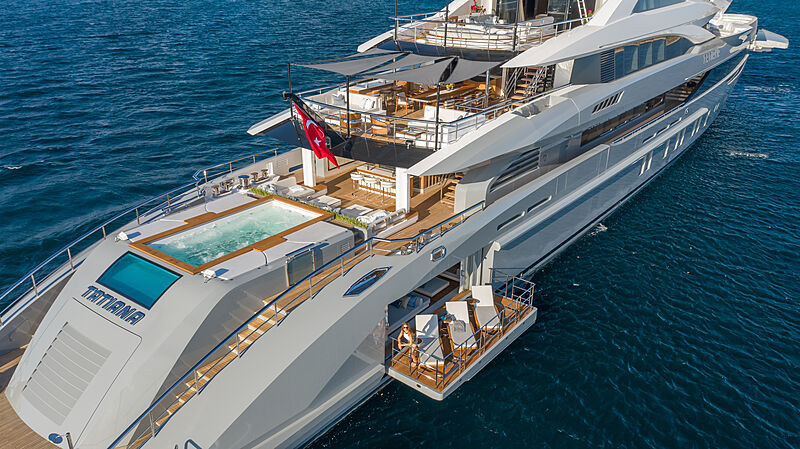 Tatiana was built in accordance with the latest IMO Tier III standards and comes fitted with a special exhaust system for "100% clean air emissions," according to her builder.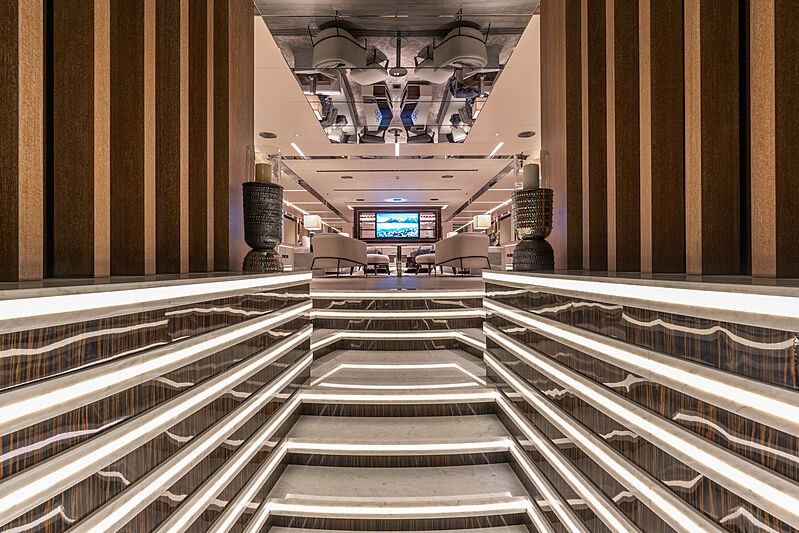 "Bilgin 263 is truly one-of-a-kind with her design and comfort elements," "We created a very attractive yacht with a sleek and sexy profile while avoiding a high dosage of design clichés. The increase in living areas normally results in bulky designs. The Bilgin 263 has a design attitude that will dominate the yachting sector around the world. This will clearly make her a trendsetter among steel-aluminium superyachts of today",
comments Emrecan Özgün from Unique Yacht Design.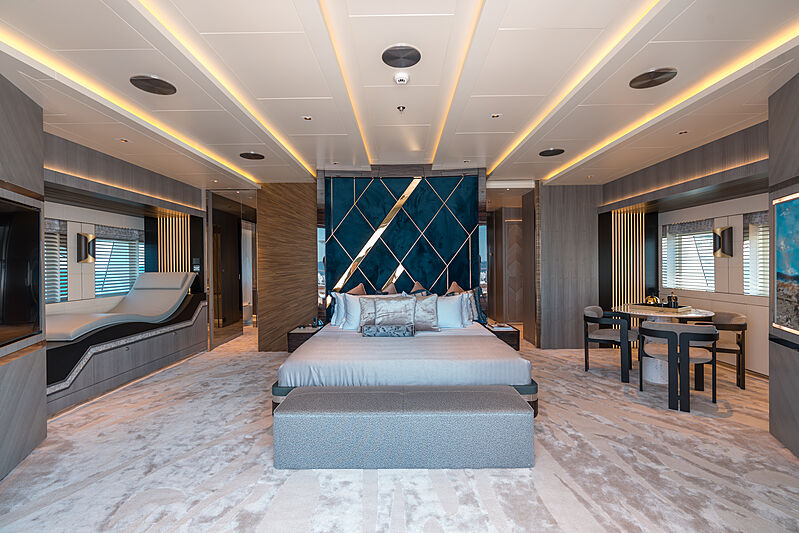 "The owner of 80-metre Tatiana is in love with sportive and contemporary lines. From the very first meeting, we focused on creating a sport superyacht with elegant living areas. In fact, it was a challenge for us to design a yacht which was both sportive and masculine. We spent so many others working on the details in order to combine different features and make the owner feel at home.",
comments Emrecan Özgün from Unique Yacht Design.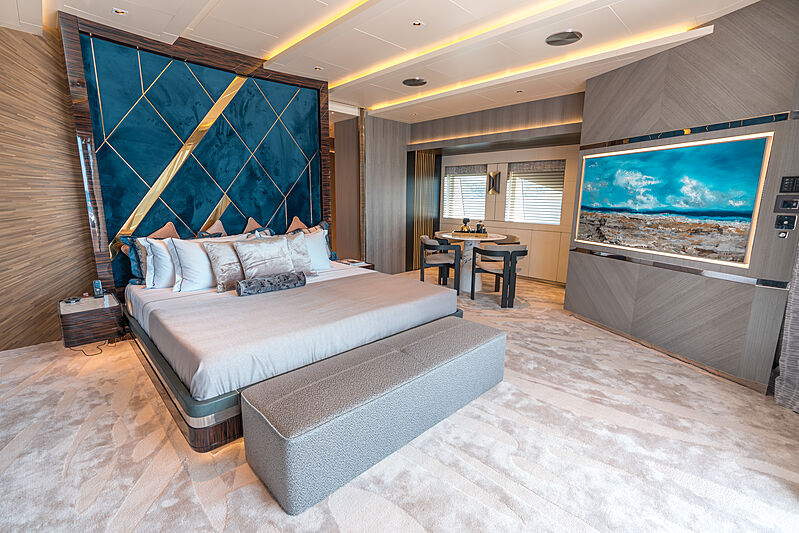 Tatiana's layout contains generous living areas, with a beach club and a huge spa. Accommodation is offered for up to 12 guests across eight staterooms, including an owner's cabin on its own dedicated deck, four additional guest staterooms located on the main deck and one guest stateroom on the lower deck.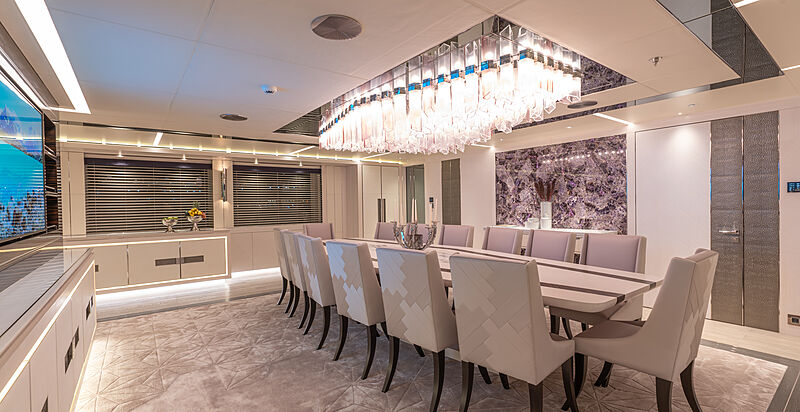 "If we speak about Tatiana, the theme of the interior is based on a light but rich palette while the design is definitely crisp and contemporary in feel." :
Jonny Horsfield from H2 Yacht Design explains the concept.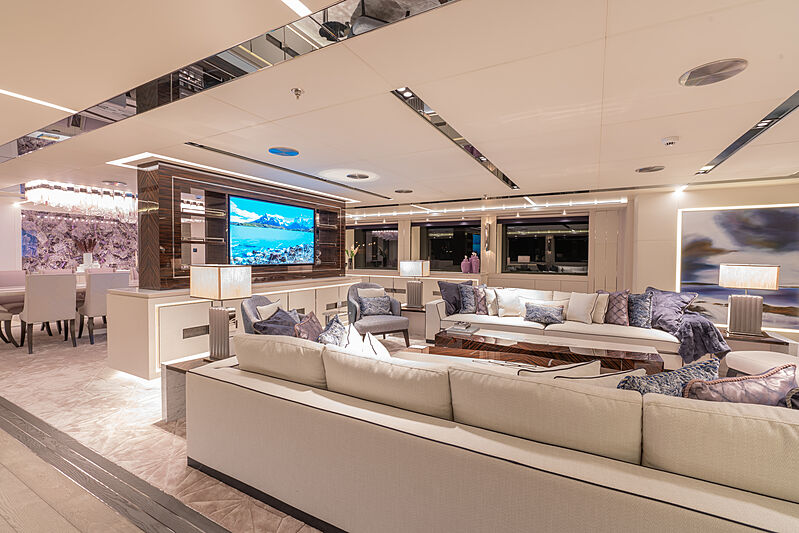 "The design can be described as layers of luxury modern. We wanted to achieve an open, airy feel for a clean, sleek look. So the best option was to use light and textured luxury materials. With her sharp, crisp interior lines giving that feel of modernity, we made extensive use of a contrasting combination of rich Macassar veneer and a light eucalyptus, while a book match pattern and gloss finish give a luxurious feel", he continues.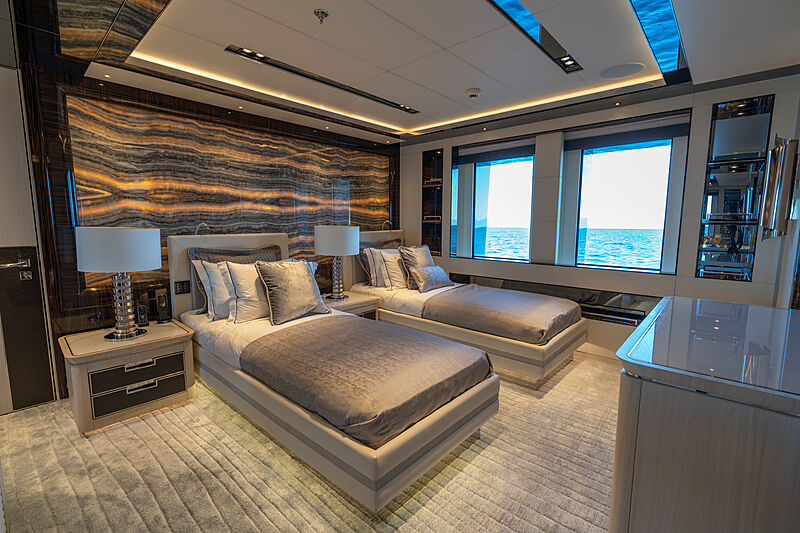 "This is combined with plenty of marble and touches of detail such as backlight marble, 3D carved stone, and strong textures."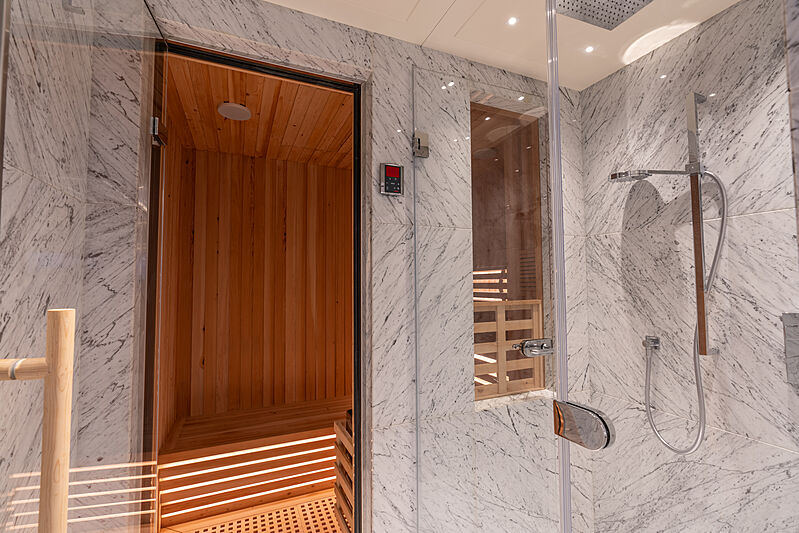 One standout area on board Tatiana can be found in her aft deck beach club.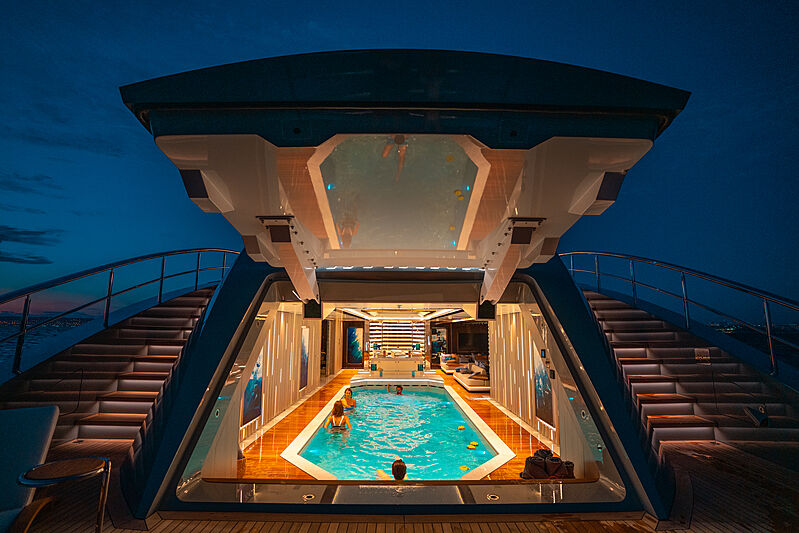 The centre of the yacht it is directly connected to the main saloon via a staircase and comes complete with a 9-metre swimming pool as well as a wealth of amenities, including a bar, sunbeds, hammam and a massage room.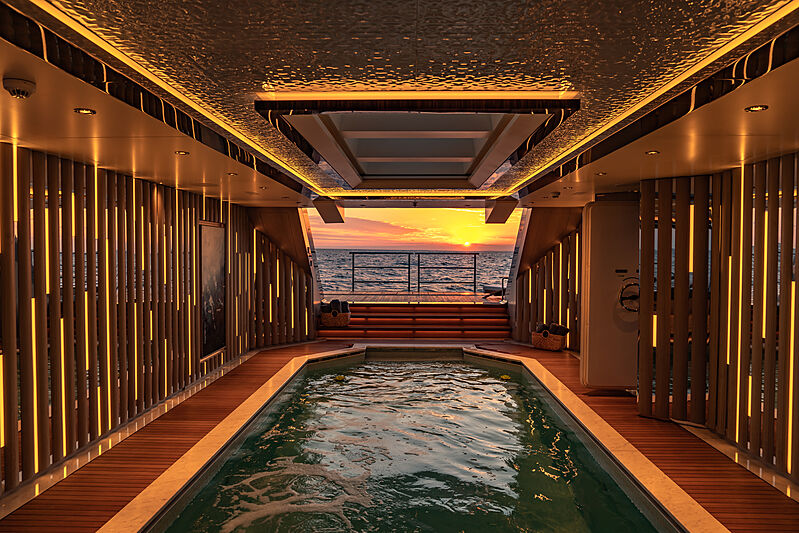 In terms of performance, Tatiana's well-balanced and optimized superstructure enables her to reach a top speed of 19 knots with zero dynamic trim.