The 87.1-meter deep-sea research and expedition vessel OceanXplorer (
Alucia 2) was launched after a two-year rebuild
in the Netherlands.
OceanXplorer was built in 2010 at the Freire shipyard in Spain and spent her life as a deep-sea research vessel operating from Norway under the name Volstad Surveyor.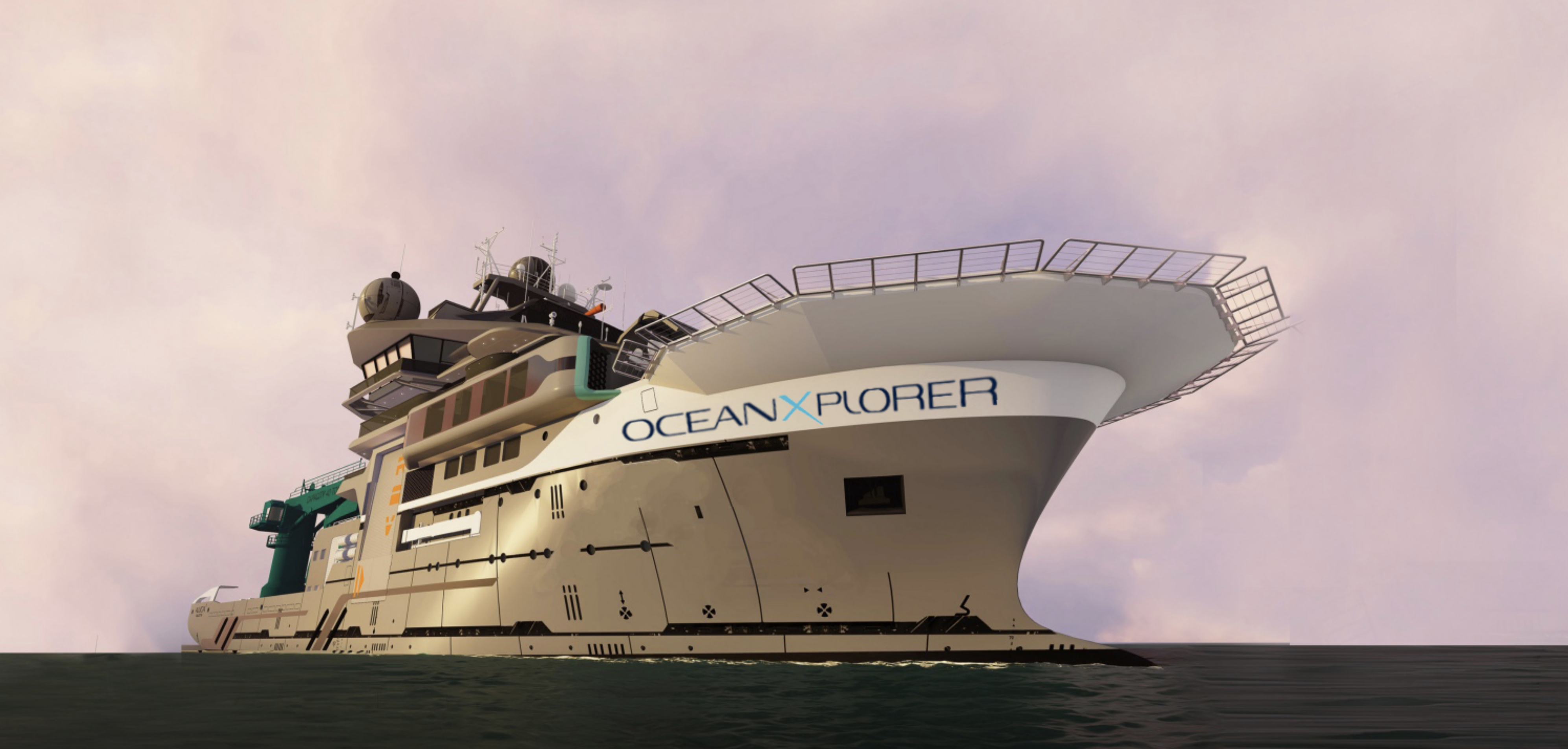 Mark Dalio, co-founder and Creative Director of OceanX, explains that the vessel will be used to explore the least studied parts of the Indian Ocean.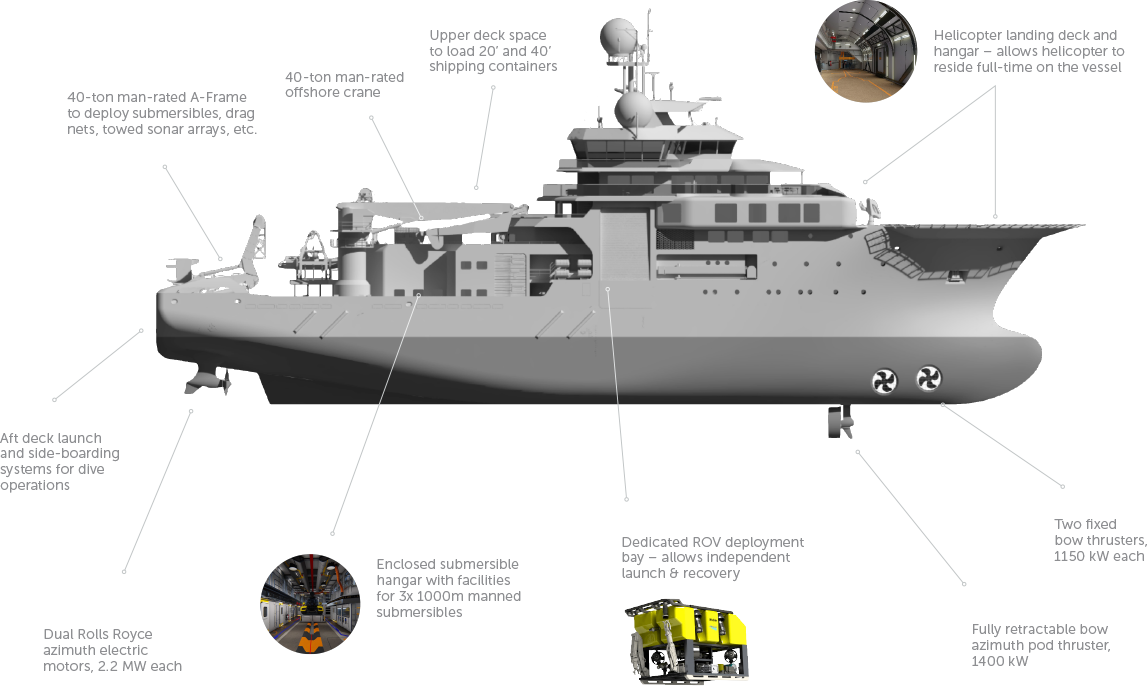 The ship is equipped with a 40-ton A-frame and is designed specifically for the deployment of two submarines that can dive to a depth of over 3,000 feet for eight hours. The vessel is also ideal for long-range reconnaissance tasks and aerial photography.
OceanXplorer is a project that brings together the best scientists, researchers, shipbuilders and media representatives together with the BBC to research underwater discoveries that will be analyzed in modern laboratories for dry and wet conditions on board, while the OceanXplorer media studio will be able to document and broadcast research in ultra-high resolution around the world.