British designer Andy Waugh, formerly part of H2 Yacht Design, presented an eye-catching superyacht concept Nouveau, that pushes the boundaries of the yacht aesthetic to an extreme degree. Inspired by the works of the classical exponents of the Art Nouveau style including Alphonse Mucha and Antoni Gaudi, the style incorporates the key principles of dynamism and organic form in an innovative manner.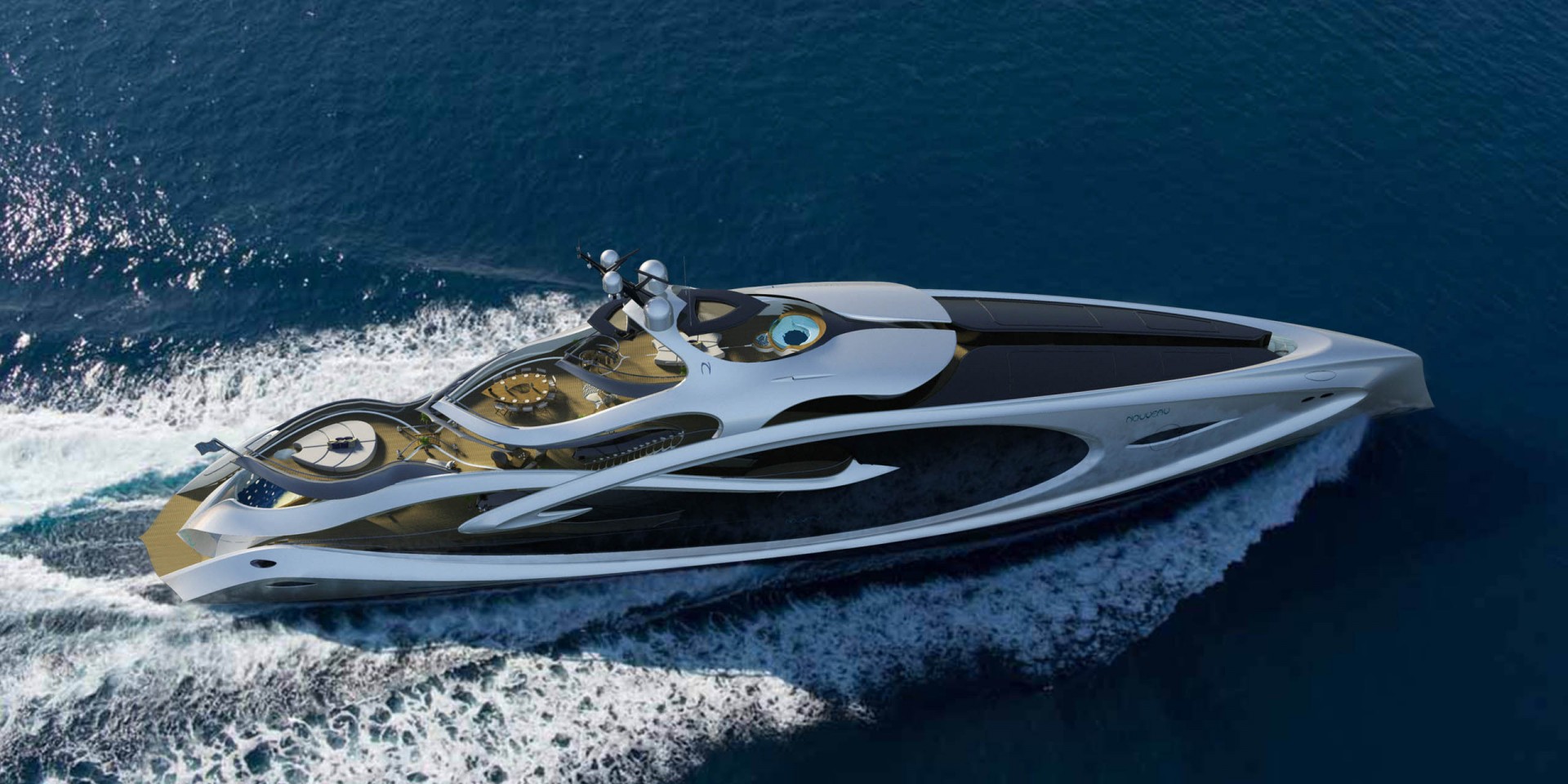 The diagonal lines create drama whilst concealing a spacious interior, main deck head clearance being 2.7m leaving incredible possibilities for interior spaces.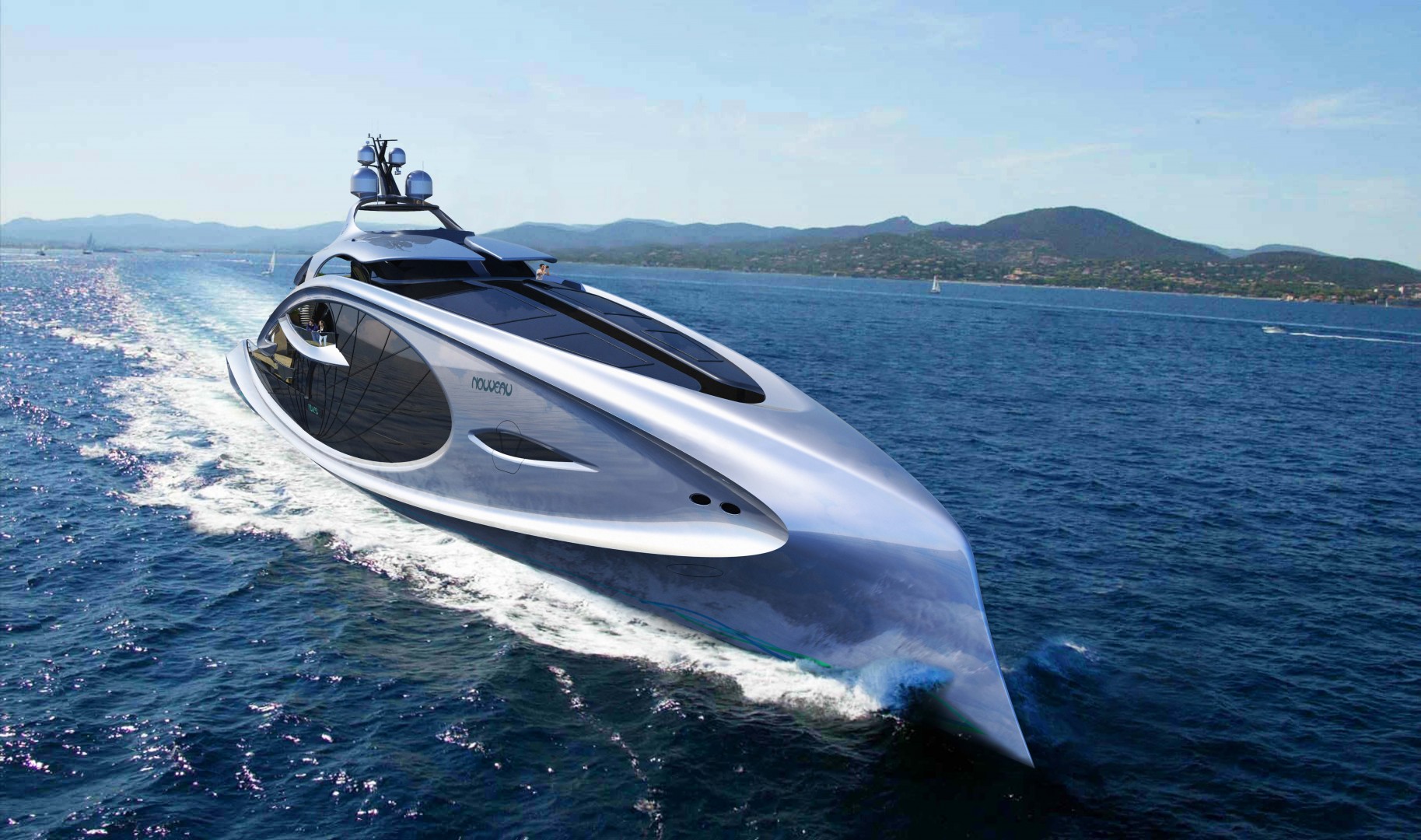 The bridge deck is elevated above a character filled owners deck that features a full width suite with balconies on both sides. Sunbathing and informal lounging areas make up the owners aft deck, which is linked to the decks above and below by spiral staircases and a water feature, which runs from the sun-deck Jacuzzi, across the bridge and owners decks and then down via a water-slide into the main deck pool.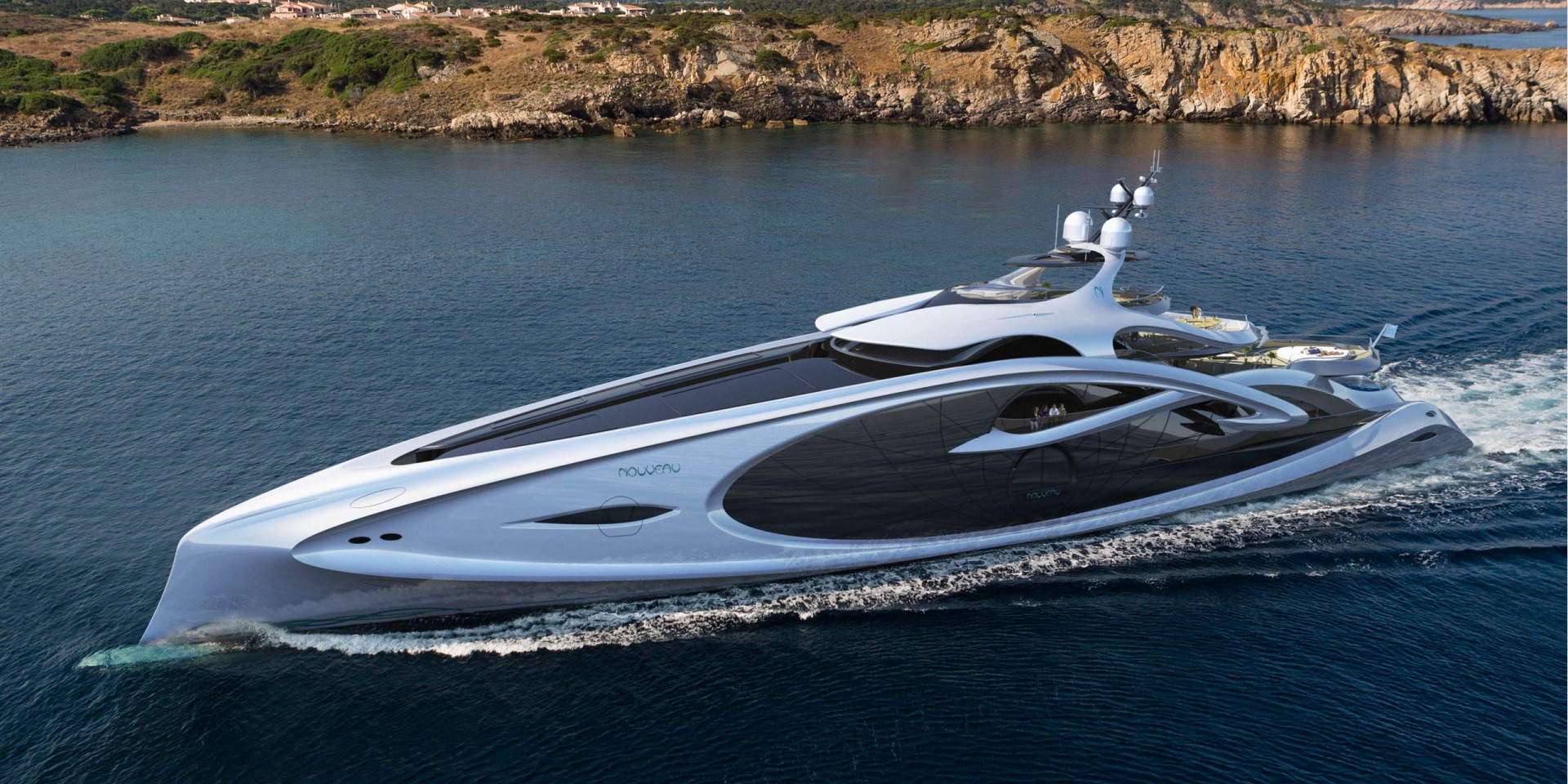 Forward on main deck there are twin VIP cabins with fold down balconies while dining and lounging space is to the aft and leads out onto a deck with relaxed seating and an infinity pool. An owners office is located aft of the wheelhouse and crew areas on the bridge deck with deck space for al fresco dining. The sun deck above provides a secluded retreat from the other social areas on board and a perfect place for 360 degree viewing the scenery.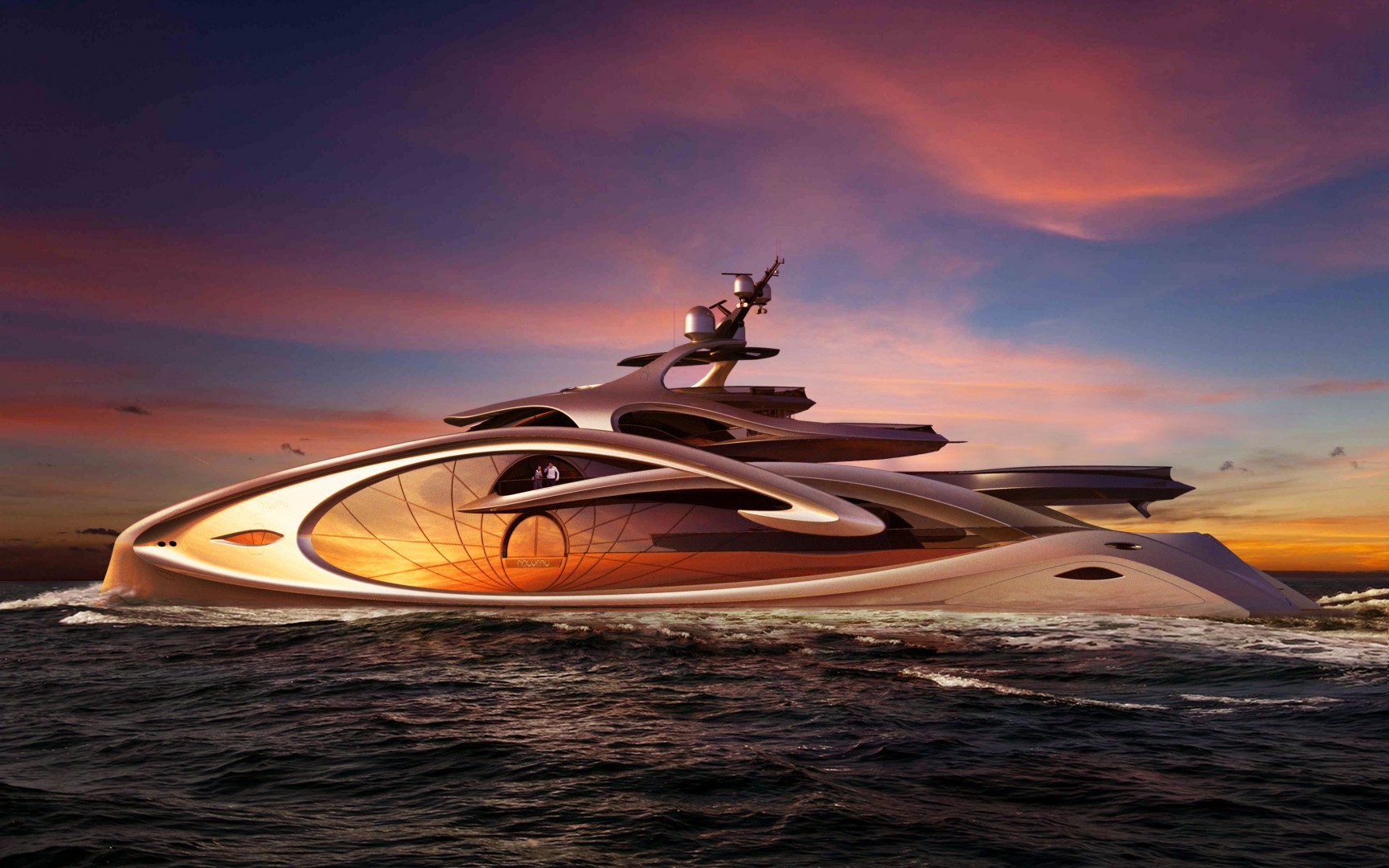 Nouveau is aimed at the more modern client with a relatively small entourage who prefers to define themselves by their style and taste in design rather than by sheer size. Practicality and efficient use of space were not primary concerns for the concept but despite its radical looks it has the potential to be a fully functioning yacht for owner and crew alike.