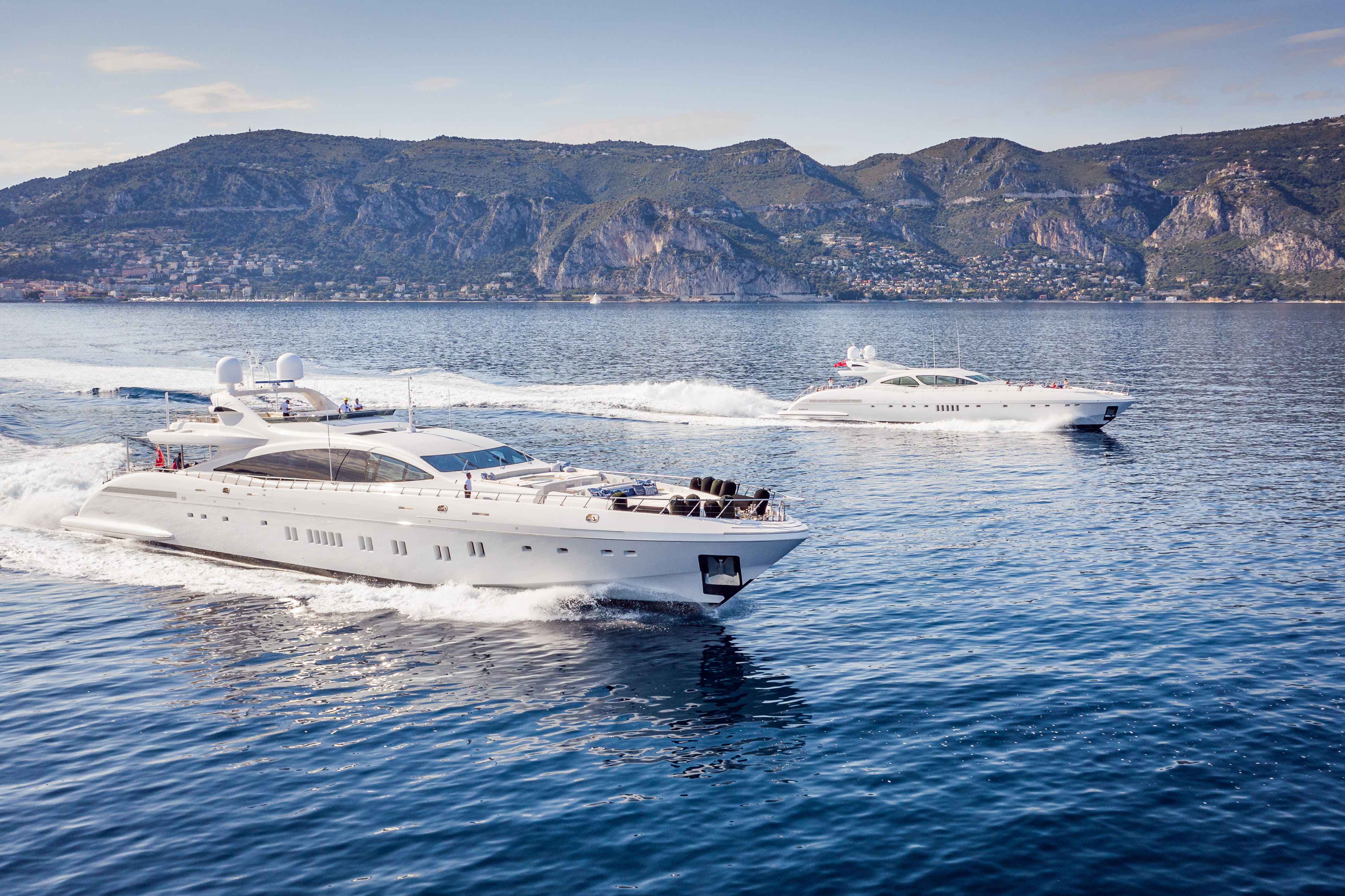 A tandem charter is an excellent option for charter parties with more than 12 guests, which is the maximum number of guests commercial charter yachts must adhere to. Tandem charters can welcome charter parties with extended family or more than 12 friends, event charters, such as weddings or corporate retreats, and more. Captain Mark Horsnail of
Da Vinci
and Captain Jason Pliatsikas of
Veni Vidi Vici
are finding great success through their collaborative charter program.
"We've found that the market now is saturated [with charter yachts] and, as there are so many all vying for clients, it's really important to play to your strengths and differentiate," says Captain Horsnail. "Across our fleet, we are very lucky to have fantastic teams that are more like family than work colleagues. We are encouraged to think outside the box and be as innovative as possible and that's great for our clients."
A tandem charter with Da Vinci and Veni Vidi Vici welcomes up to 24 guests. While that may seem like a lot of people, there is plenty of space between the two yachts for seclusion and privacy if needed. And with 15 crew between the two yachts, there are a lot of helping hands to ensure service is beyond five-star.
"In a nutshell, with a tandem charter, you're getting a 90m of yacht that can travel at more than 30 knots with up to 24 guests and 15 crew and actually be in two places at once, if desired. The options are truly endless. We can split the itineraries, say if all the ladies want to go for a spa day in one location and all the gentlemen want to head for a famous golf course or follow the same one. Some charters may want to put all of the adults aboard one yacht and all of the kids and nannies aboard the other. A tandem charter provides a lot of flexibility. For those wanting a little bit extra, we can bring in specialist luxury concierge Ed Farrelly from Ellidore +Thadeus. His imaginative expert team really makes the experience extraordinary," says Captain Pliatsikas.
Northrop and Johnson also has hosted other tandem charters with yachts in our charter fleet, including raft-up tandem charters during which multiple yachts were anchored together, allowing guests to move between the boats at their leisure and take advantage of all of the different amenities aboard each.
Credits: Northrop and Johnson