The 80-meter Artefact hybrid superyacht was delivered by the German Nobiskrug
yard in Rendsburg after the successful completion of marine trials in the Baltic Sea.
Designed by Nobiskrug and also by Gregory Marshall on the
exterior
and Raymond Langton on the interior in 2016, the yacht got out of the water at the Rendsburg factory in July 2019 after 18 months of construction.
Artefact is currently the biggest-volume 80 metre superyacht in the world due to the
7,965 square feet of the curved glasswork weighting close to 60 tons.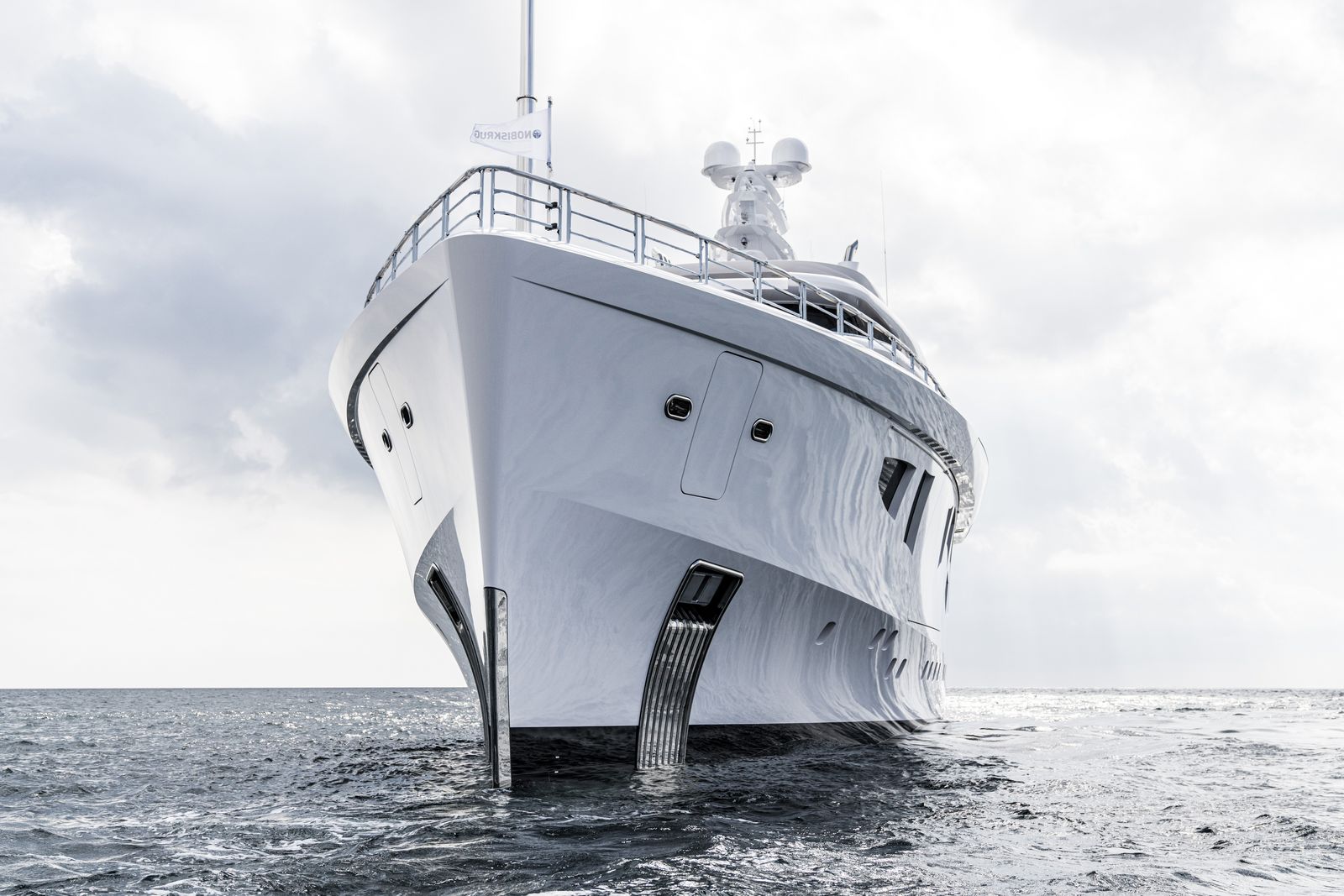 Artefact is characterized by a multifaceted exterior, which combines sculptural forms and body cutouts to create a multidimensional effect.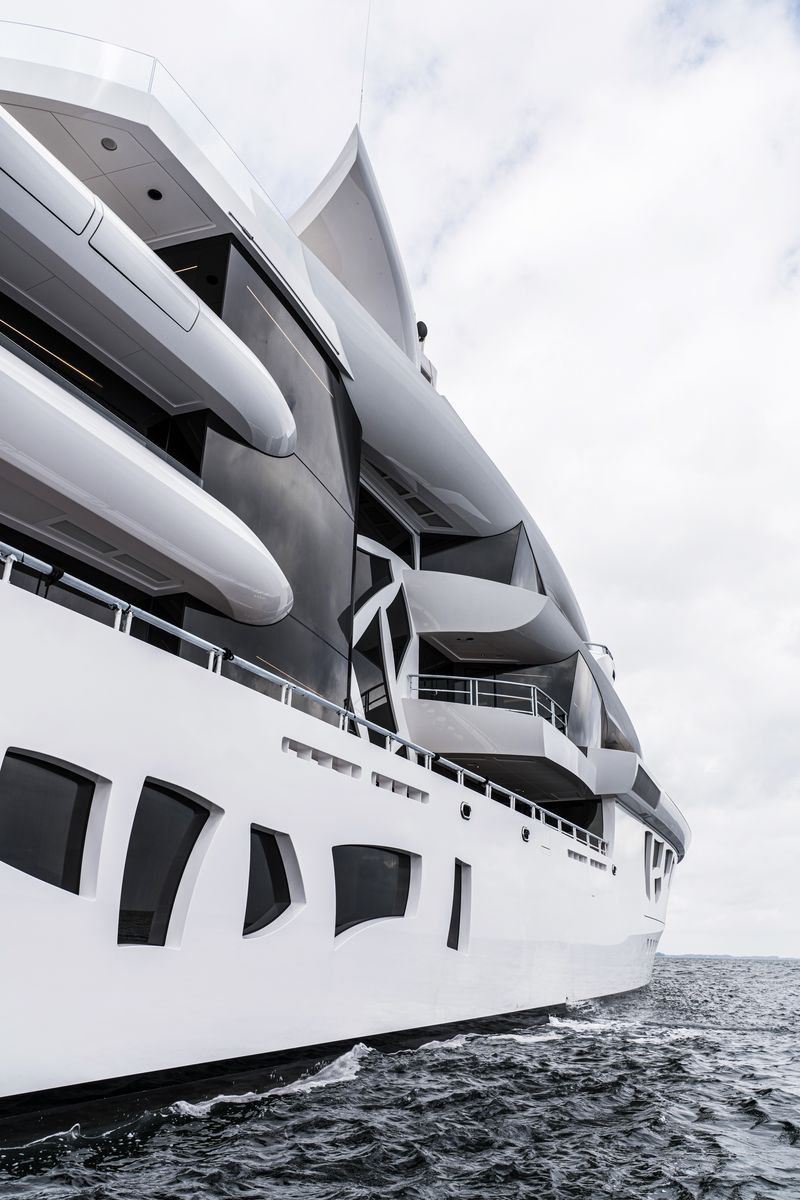 The hull of the Artefact is built of steel, and the superstructure is made of GRP instead of steel or aluminium
. This allowed designers to create a truly striking appearance by widespread use of glass. Composite materials of the superstructure made this design flexibility possible and provided the significant weight savings needed for the huge amount of glass that is a key feature of a yacht.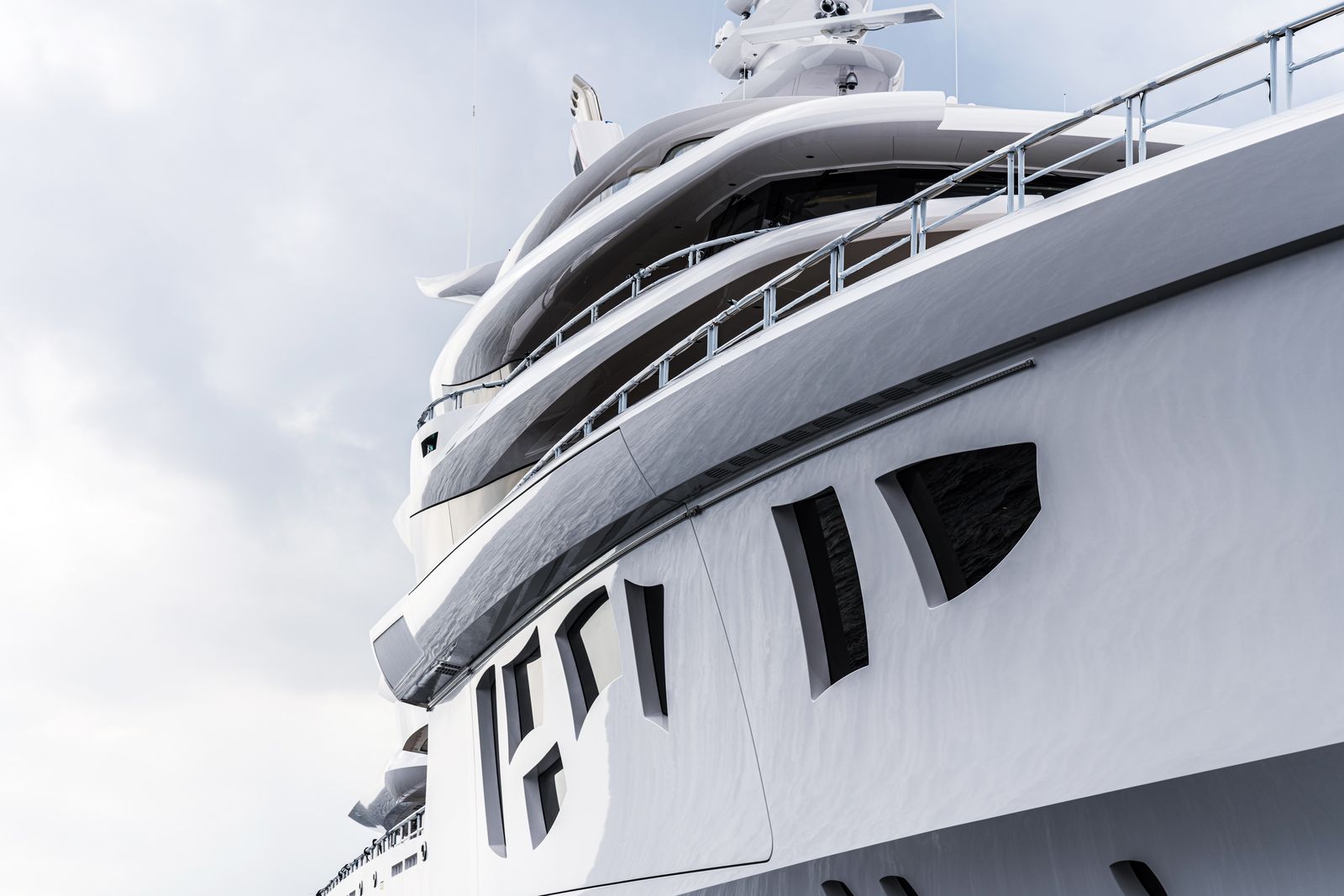 As the owner's goal was to create something wholly unique with the smallest carbon footprint possible, one of the features of the yacht is a complex hybrid propulsion system. The system is powered by various generators on board and a range of lithium-ion batteries, which makes her 30% more efficient in water than conventional diesel powerboats of her class. In addition, there is the possibility of dynamic positioning, which can hold the position of the boat without lowering the anchor to protect the seabed. Roof solar panels provide about 6 kW of auxiliary energy, which helps to minimize an environmental impact and extends the operation of the boat without the use of internal combustion engines.