Italian architects Borzelli and Berta have introduced a new 90-metre concept Project Legato in collaboration with German builder
Nobiskrug
. The project is based on
Nobiskrug
' 90-metre hull line, featuring steel hull and superstructure.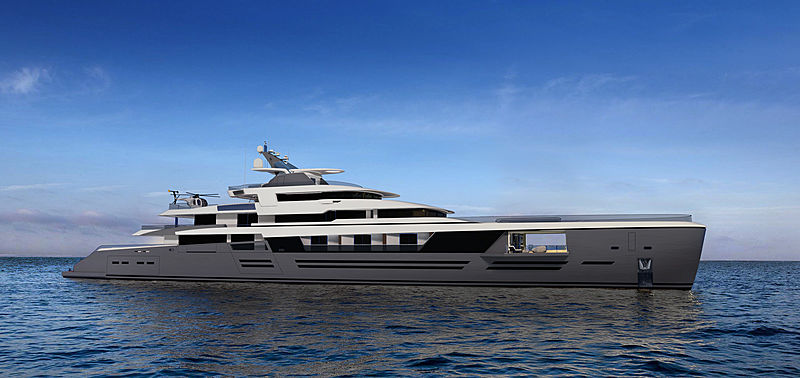 The name of the project is rooted in Italian word 'legato' meaning musical notes harmoniously tied together without much effort. This concept is conceived to reflect in harmonious layout of the yacht's deck areas, where outdoor lines easily blend with indoor space thanks to balconies fitted onto all six cabins.
Project Legato is provided with three swimming pools, with the upper deck pool surrounded by glass screens and extendable side balconies. This allows the natural light inside, to fill the interior.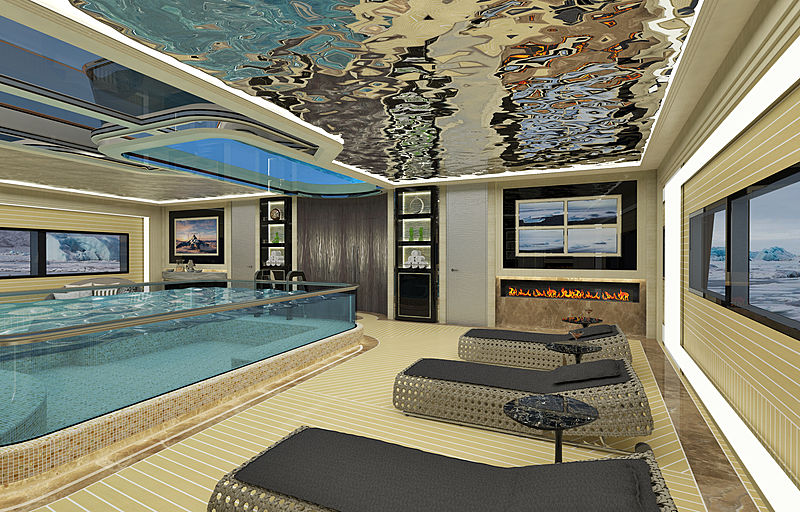 The pools on the main deck and on the owner's deck are a unique feature of Project Legato. While the depth of both indoor and owner's pools makes 5,7 metres, the pool aft on the main deck is 8,9-metre deep. Naturally, the design took inspiration from ancient Roman baths that were granted an open central space and used all year-round.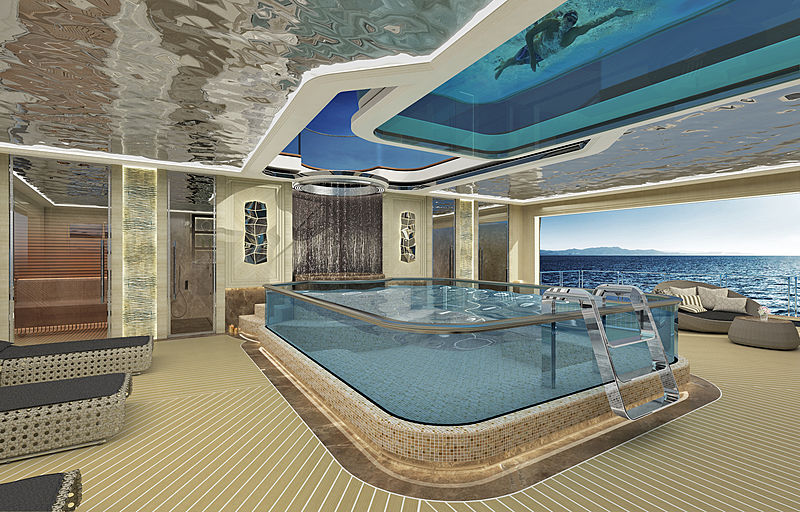 In addition to a private pool, the owner's deck is fully independent from the rest of the vessel, as it boasts a private helipad. The master suite also features a Jacuzzi with retracting glass panels, emphasising the continuity between the yacht's exteriors and interiors.
The yacht's power will come from either conventional or diesel-electric engines.