Design and naval architecture studio
Nick Stark Design
has revealed its new retro styled performance yacht. Evoking the optimism and exuberance of the streamlined modern era, the flowing, sculpted lines draw the eye from the sleek bow to the huge entertaining areas aft.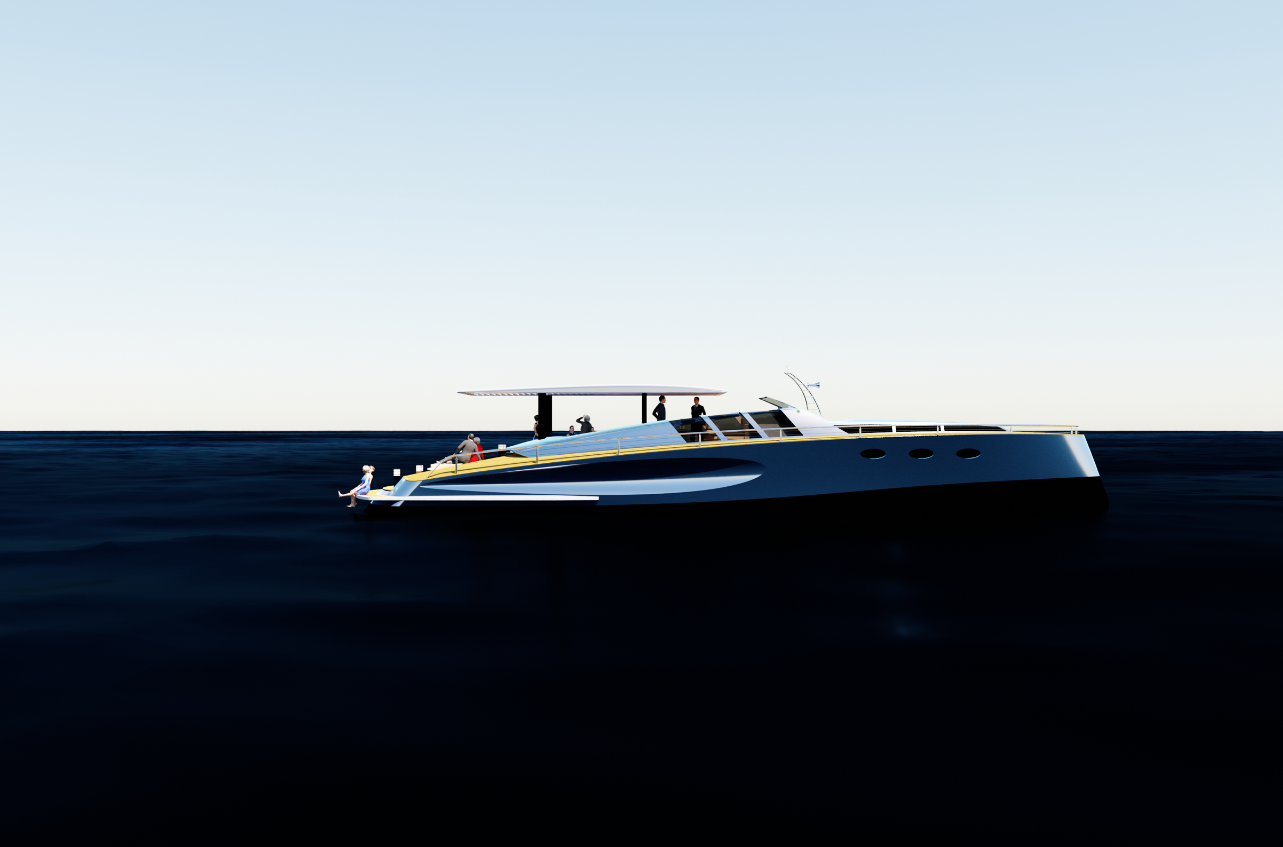 Reminiscent of 1920s New York commuter boats, the eye-catching 78-footer is designed to move with speed and style. The energy of wind-in-the-hair boating is combined with modern comforts.
The voluminous aft decks are all about socializing and taking in the surroundings. Removable awnings and adjustable louvres create a fabulous environment for all conditions, with spaces that serve intimate gatherings, as well as larger soirees.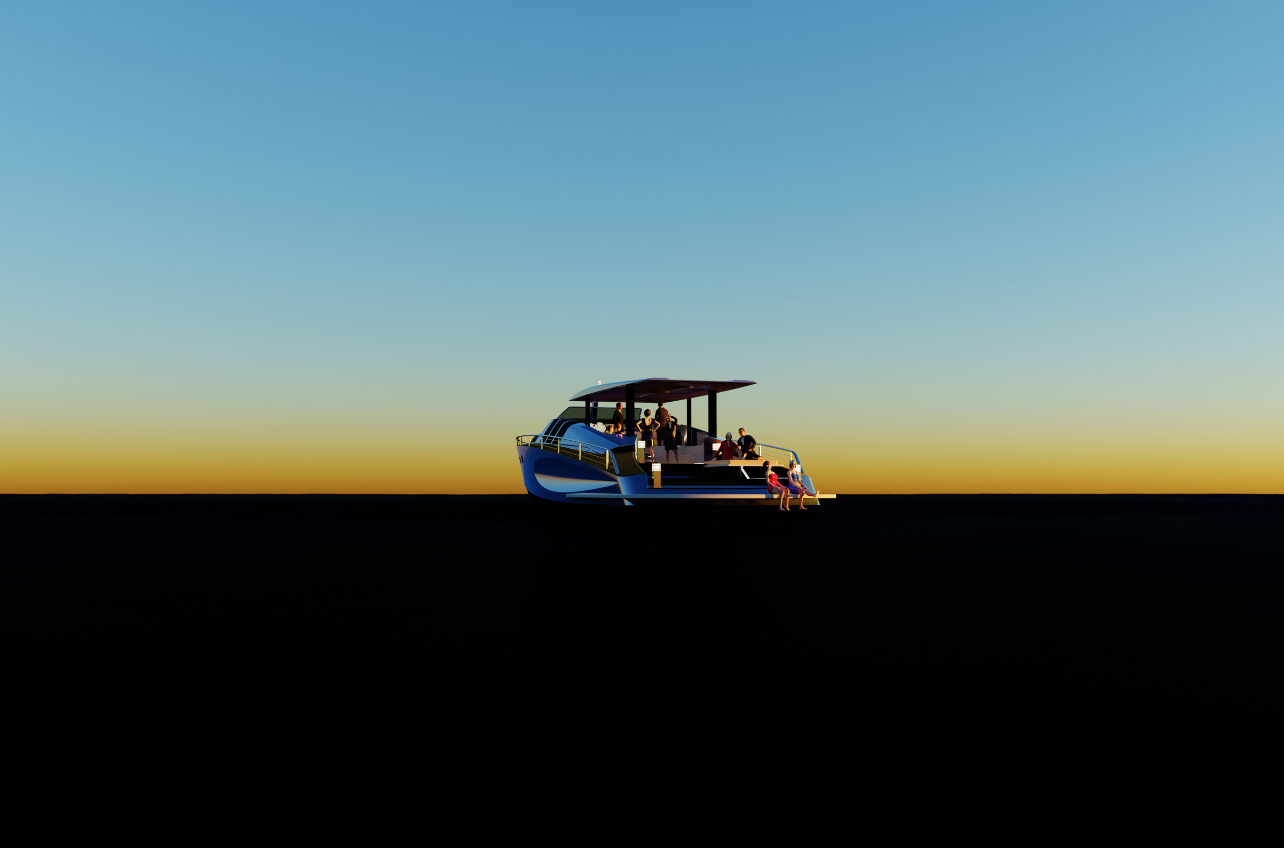 The 24m hull affords a very flexible and customisable interior. The owners can stay with the art deco theme or bring their own signature style. Possibilities include a full-beam master suite and lounge or a family-oriented configuration with more individual cabins.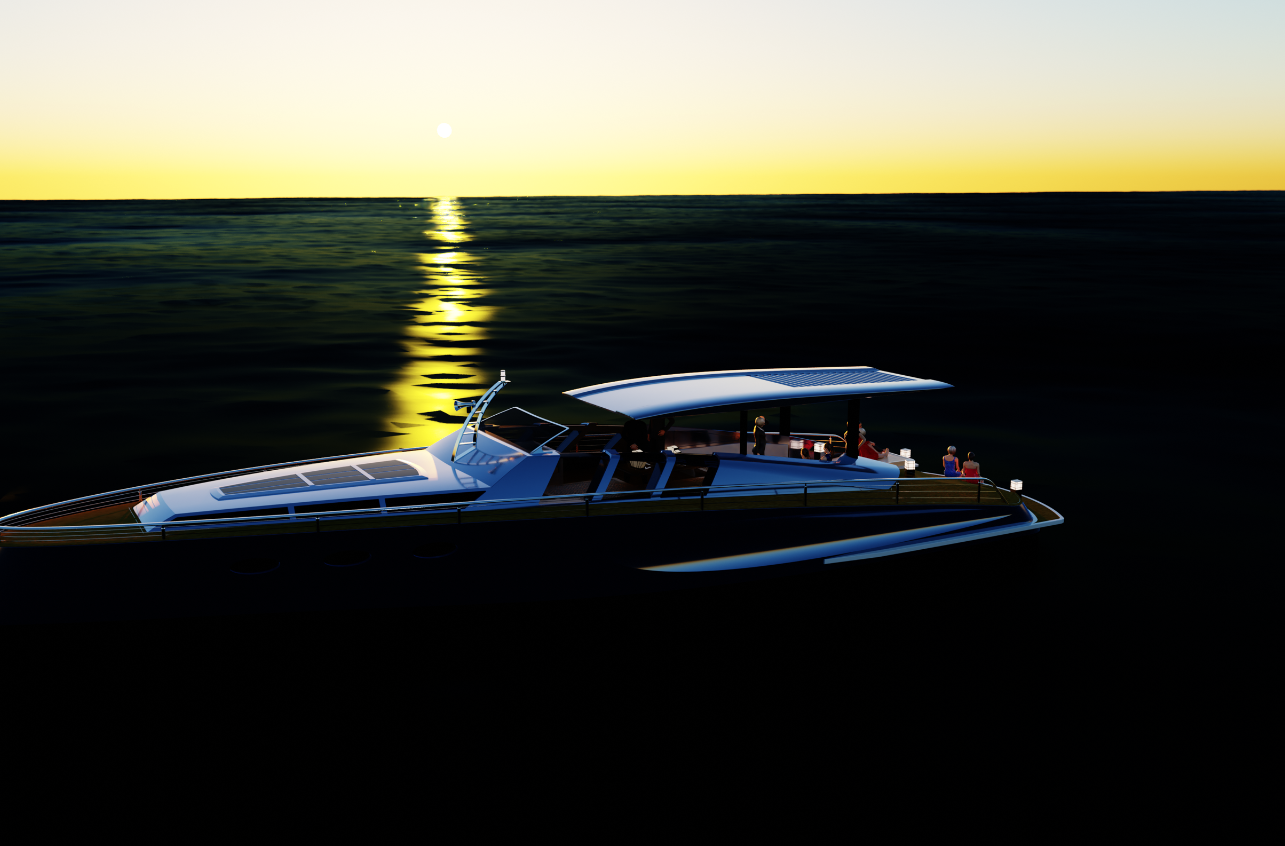 The graceful lines continue underwater, with the lightweight aluminium hull enabling efficient, high speed cruising. The hydrodynamically optimised hull combined with the joystick flexibility and precision of IPS drives means that every facet of this high-performance machine is a sheer pleasure.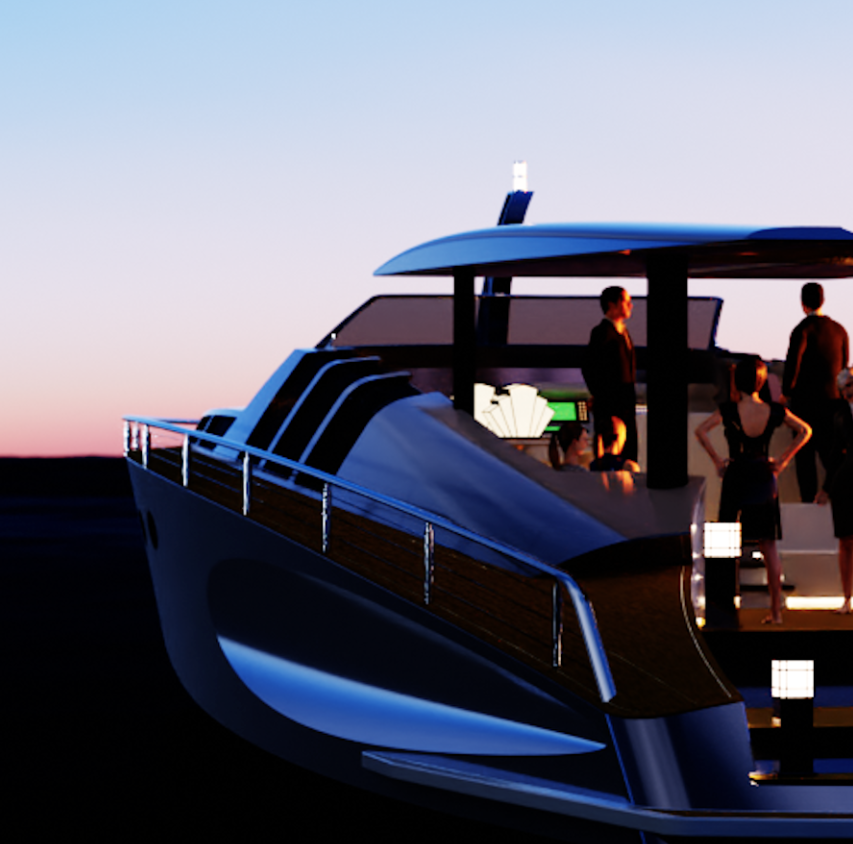 Building on a background in both naval architecture and the technology industry, Nick Stark Design's custom-built design systems allow for rapid and precise design exploration. Clients enjoy the benefits of NSD's rapid design formulation, visualisation, and iteration to ensure that the final craft is the owner's vision writ large.
Spending nearly twenty years as
Silver Yachts'
senior naval architect, Nick Stark started at Silver Yachts (then called Hanseatic Marine) during the early design phase of hull number one. He worked to help take the Espen Oeino penned
Silver
,
Silver Zwei
,
Smeralda
,
Silver Fast
and
Bold
from concept to sea trials. Opening up a bespoke design studio has allowed Nick to focus on projects that had been waiting in the wings for when he'd have the time, energy, and patience to bring them to life.
Credits: Nick Stark