EXTRA Yachts, a brand of ISA Yachts, announces the sale of a new unit of Extra X96 Triplex set for delivery in 2022.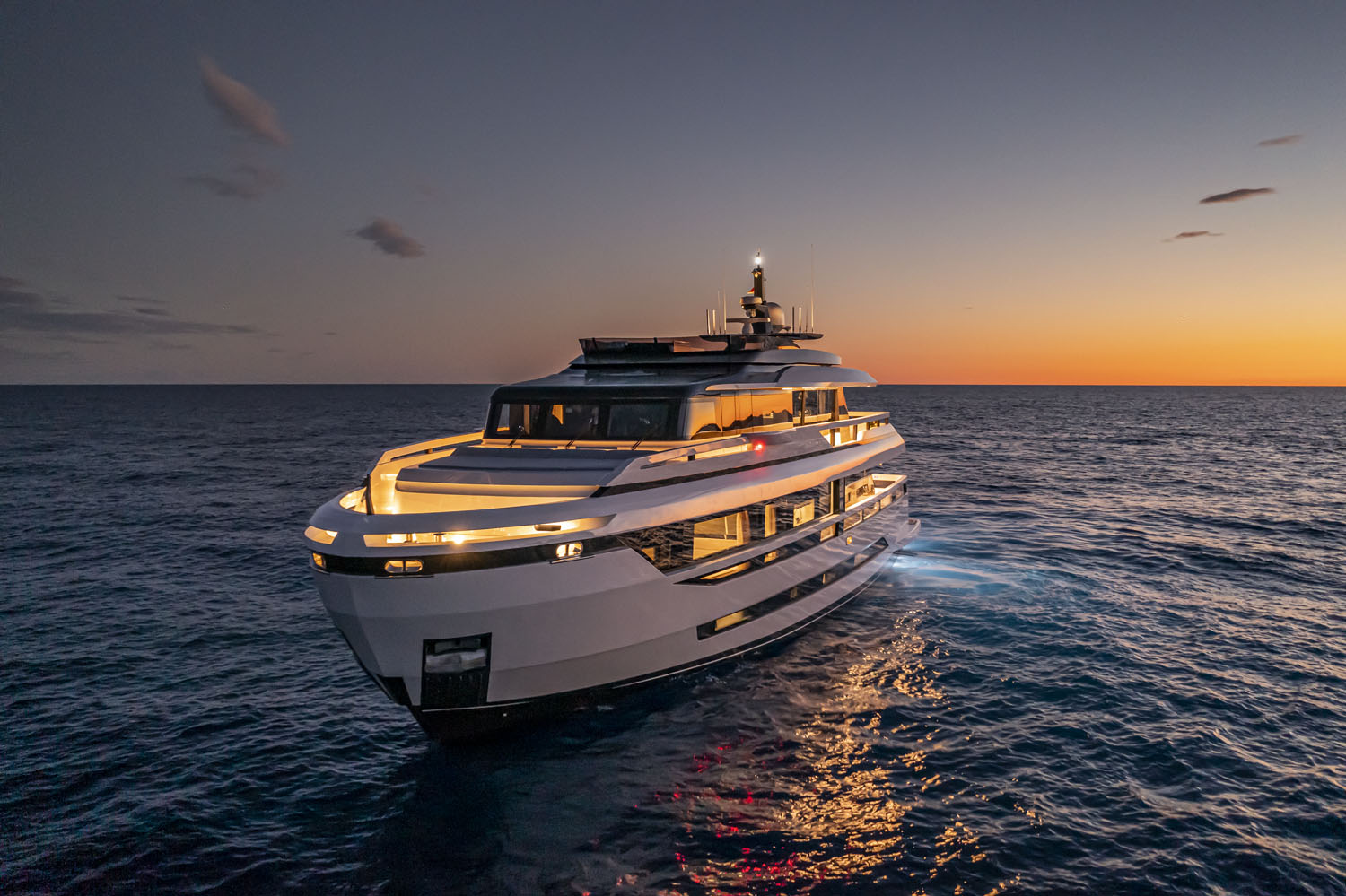 Previewed last September during the Cannes Yachting Festival, it has attracted great interest for its large volumes. Indeed, relying on 238 GT, it has no rivals in its category.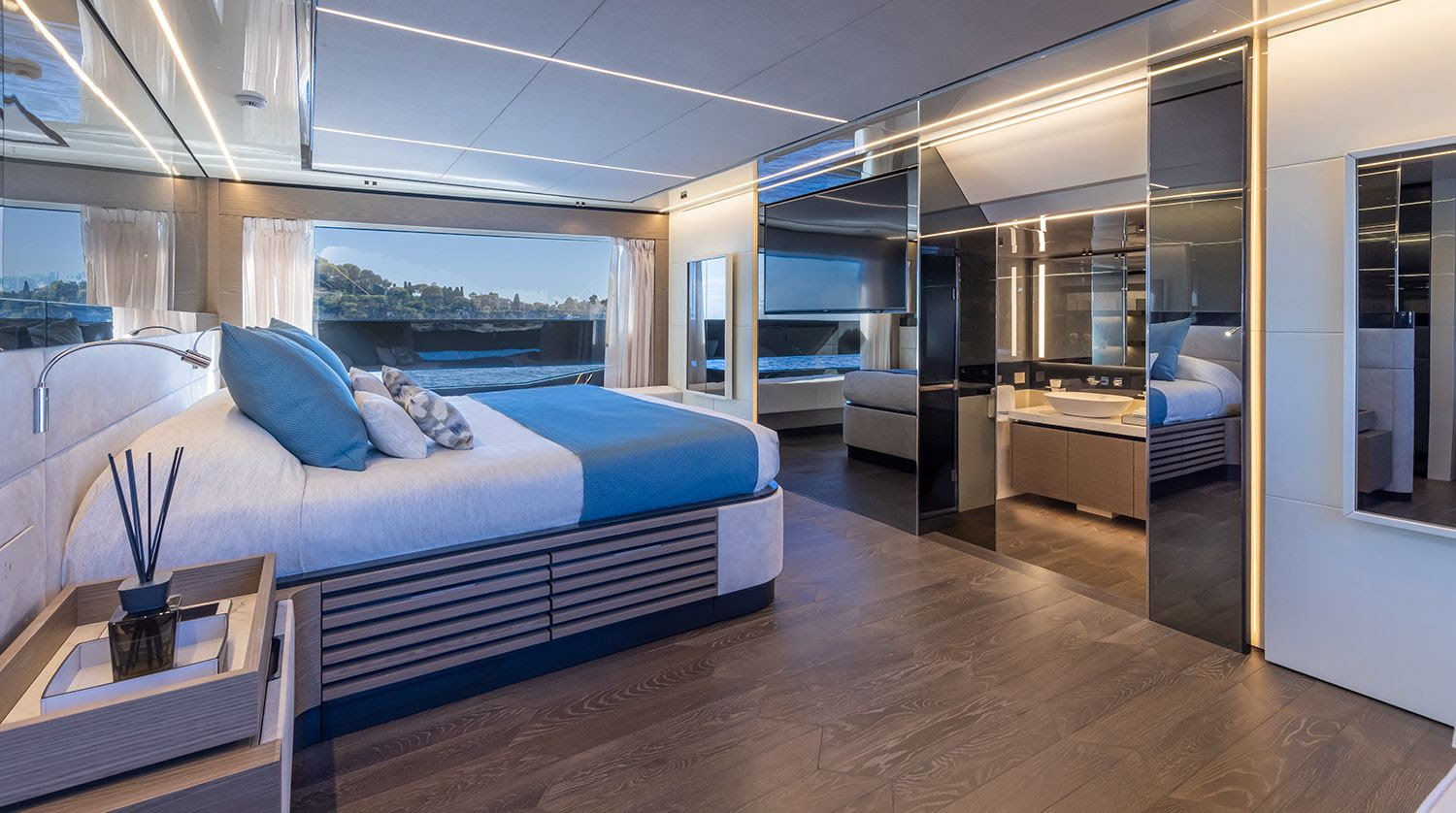 Francesco Guida looked after the design of the exterior lines in collaboration with the designers of Palumbo Superyachts. The interiors are by Hot Lab.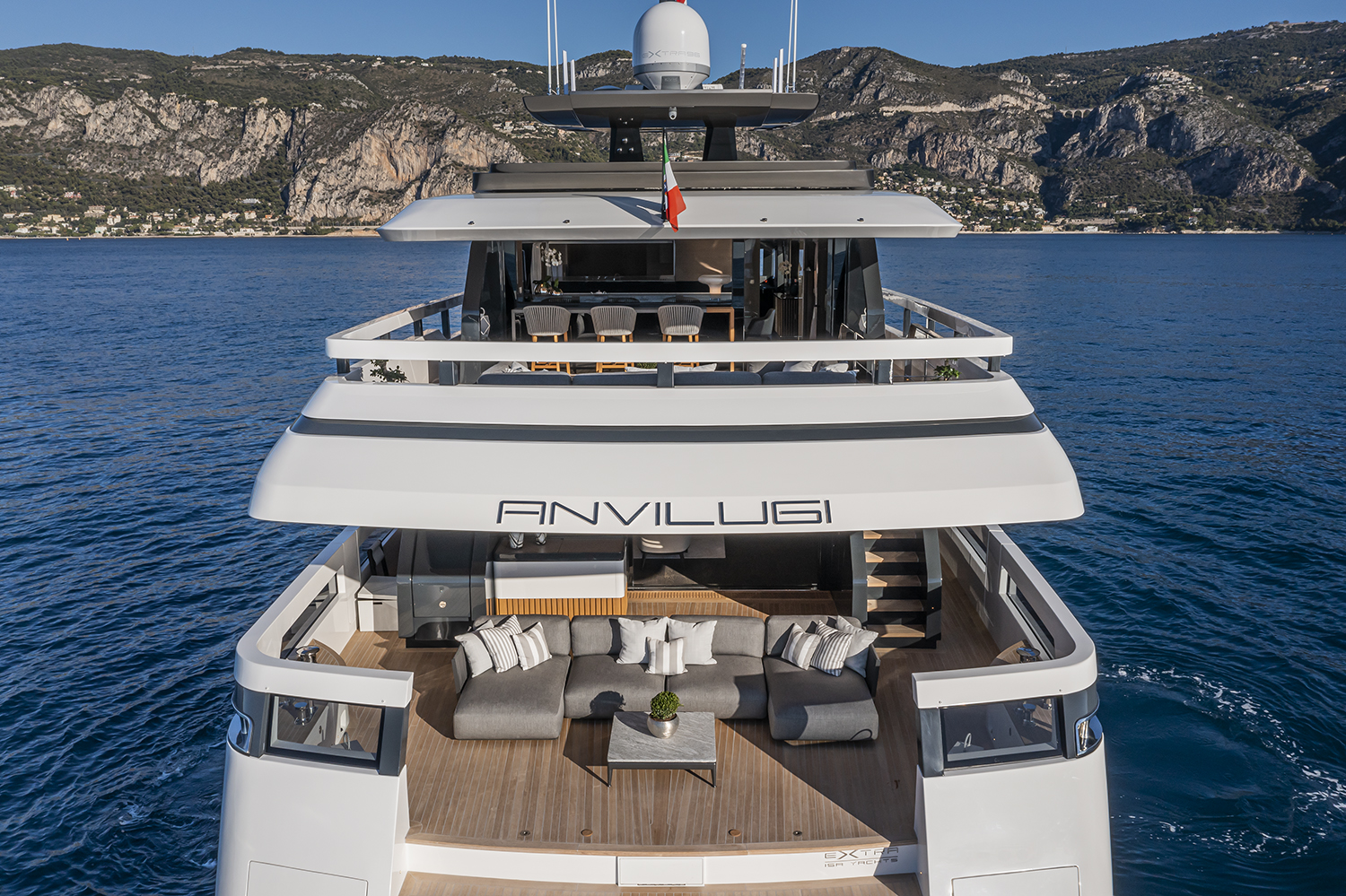 EXTRA X96 Triplex stands out for the eye-catching design of the profile effectively conveying its strong personality and uniqueness. A comfortable, spacious, elegant superyacht ensuring uncompromising stylistic and engineering standards, ultimately a mature and well-built vessel.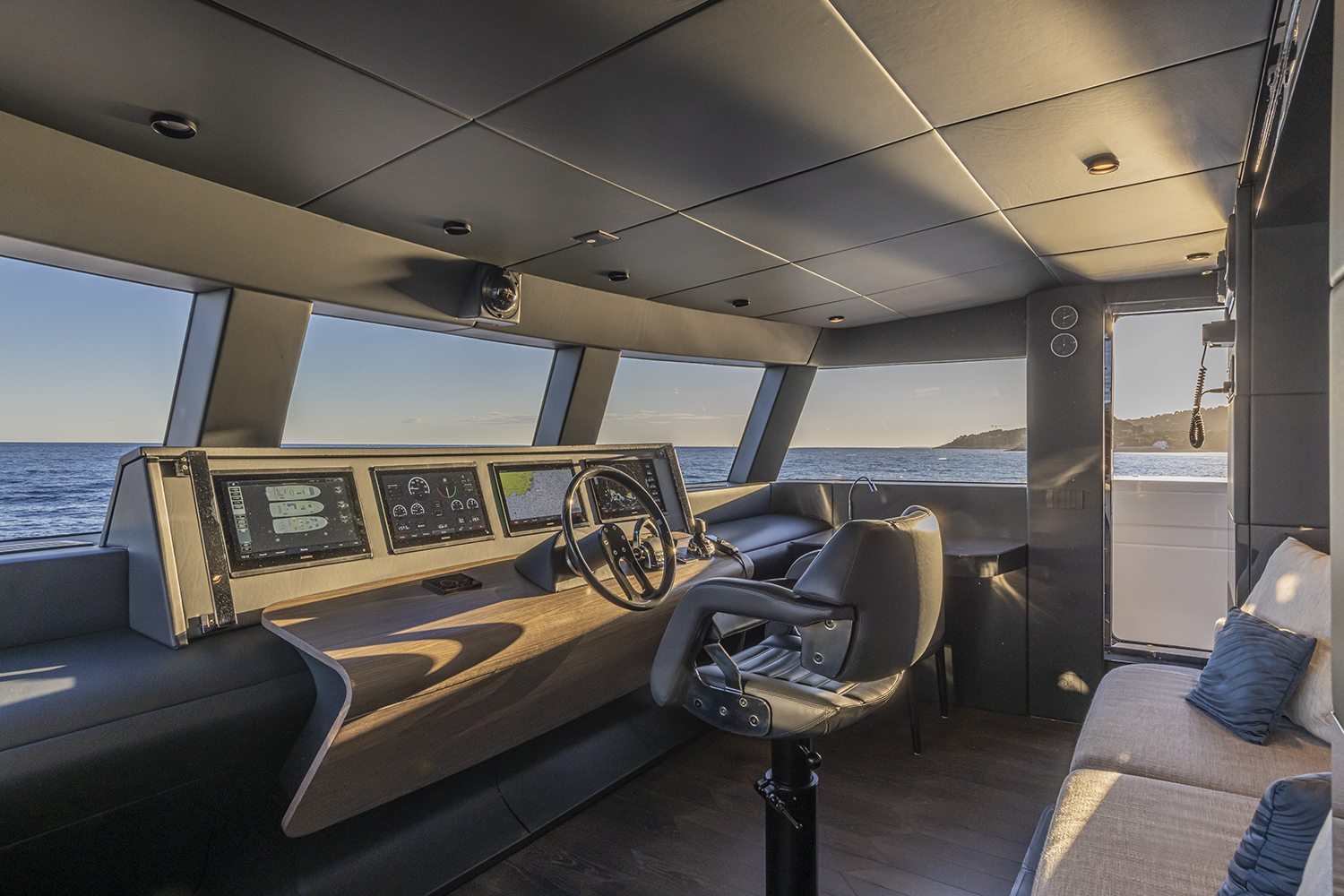 EXTRA X96 Triplex can accommodate up to 10 people in 5 very comfortable cabins. Extending across a 7.6 metre full beam, the master stateroom on the main deck forward is the largest in the category of boats under 30 metres.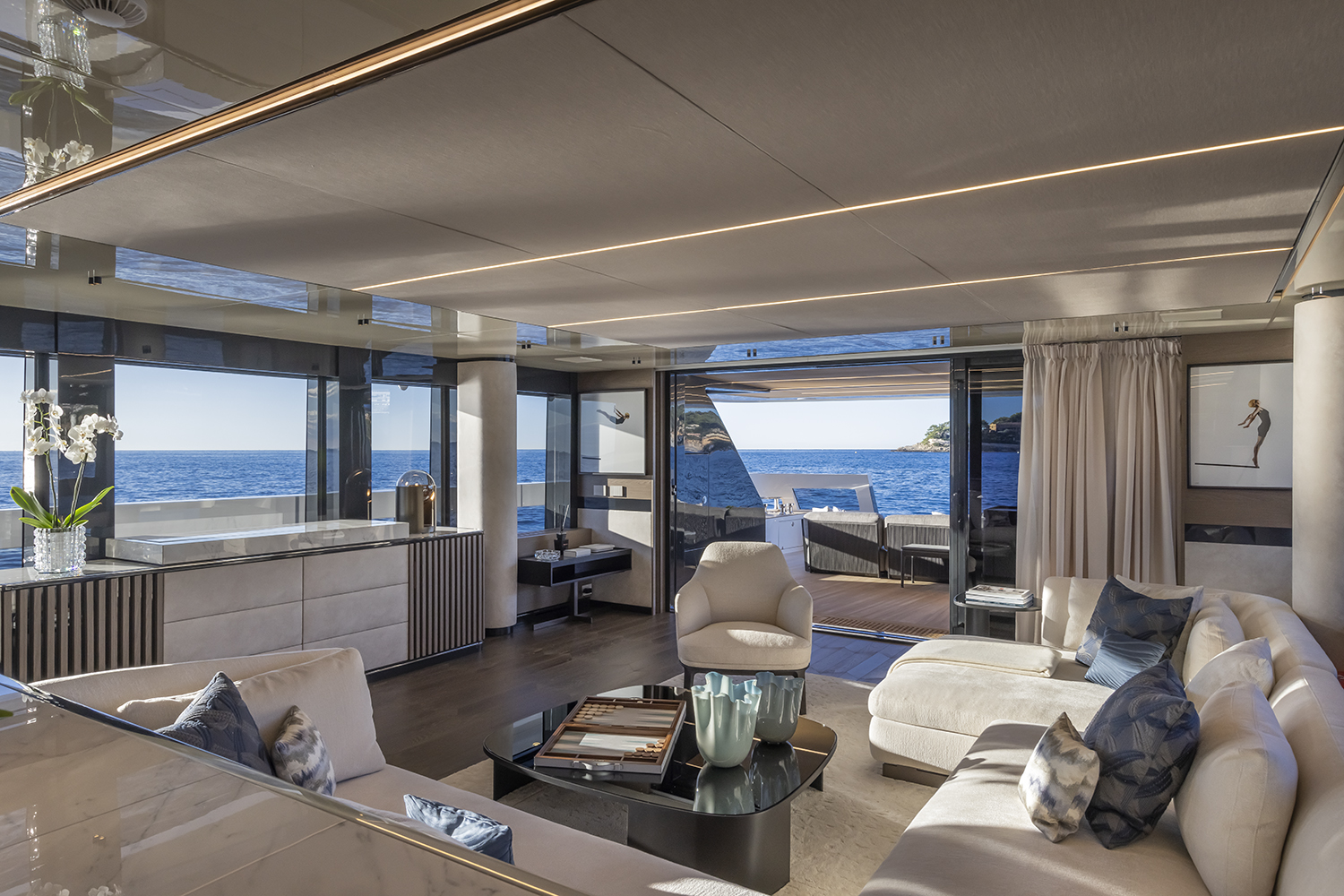 The propulsion system of X96 Triplex can rely on three powerful Volvo Penta IPS engines of 1000 horsepower each reaching a maximum speed of 17.5 knots and a cruising speed of 12 knots.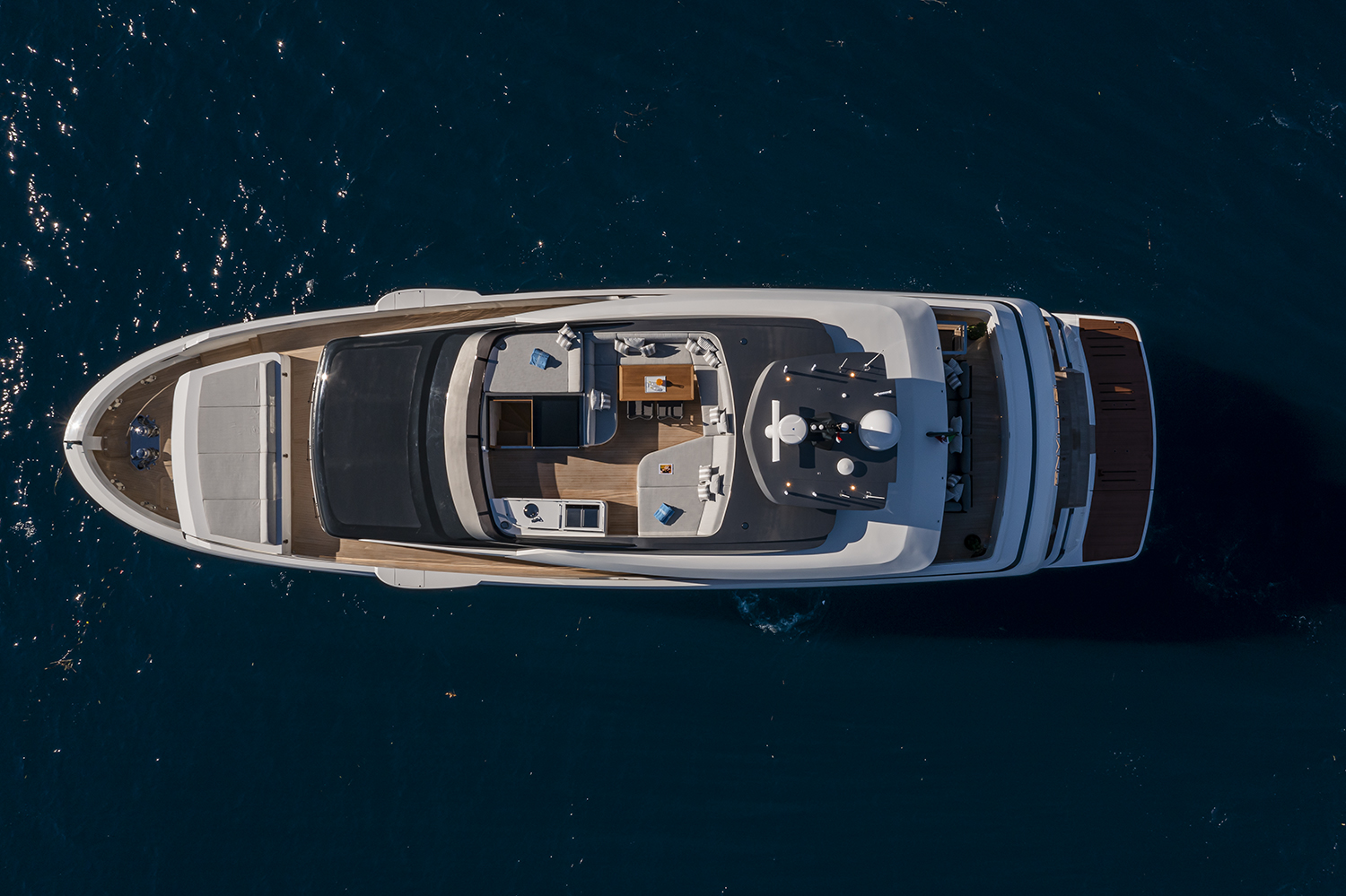 The EXTRA Yachts range now has three different lines: FAST, LOFT and TRIPLEX. Each of them offers a variety of models to give guests the thrill of fully experiencing contact with nature, creating an intense feeling with the sea both during navigation and at anchor, thanks to the maximum comfort of their large indoor and outdoor areas.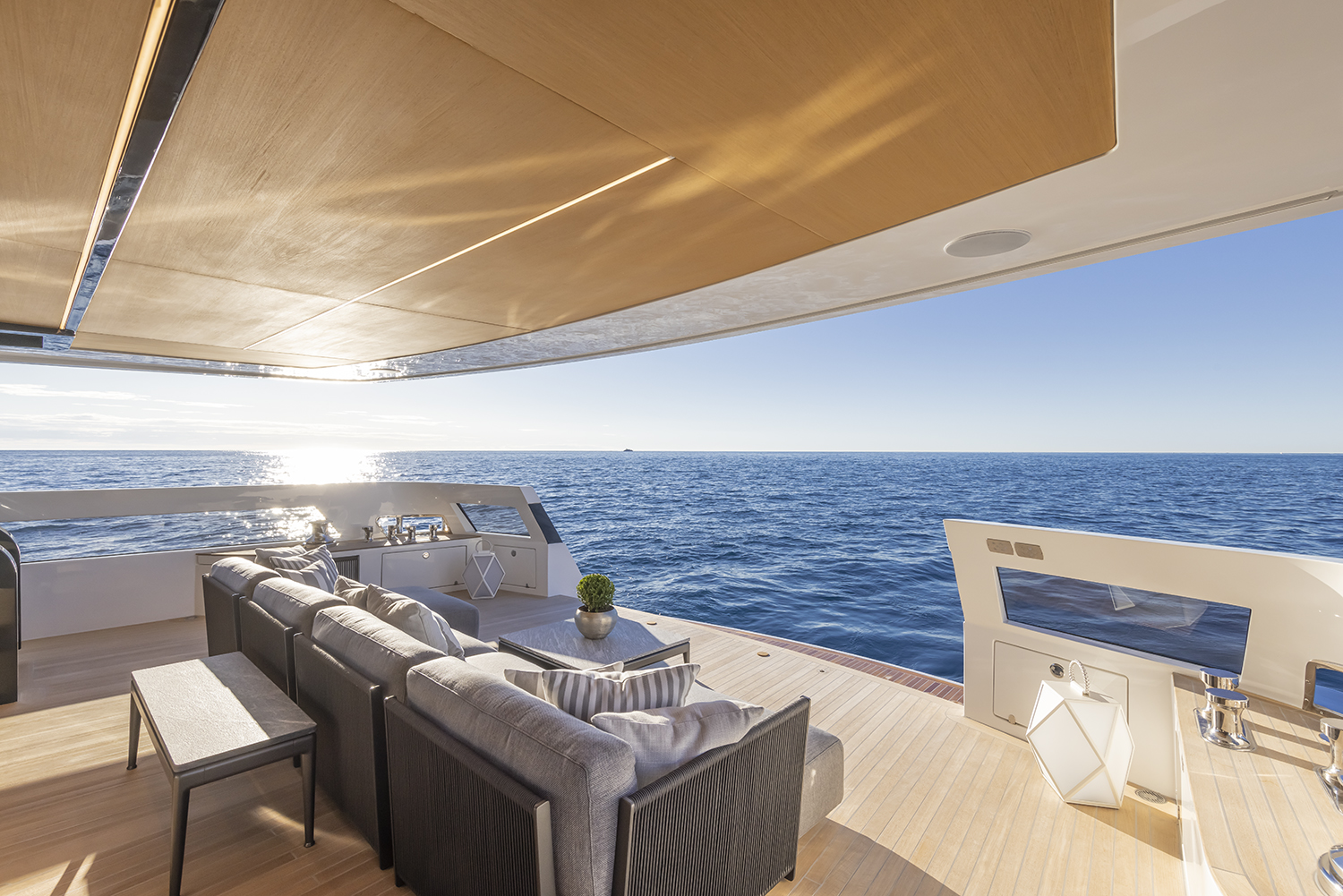 The client was introduced by Igor Cherentaev of Aberton Yachts.
Extra Yachts is a brand of ISA Yachts.
Palumbo Superyachts
began to take root in 2008, when the Columbus Yachts brand was established, and in 2011 launched its first 54 metre superyacht, emblematically christened "Prima" ("the First"). Currently, Palumbo Superyachts comprises a representative office in Monaco and a logistics network of five shipyards in the Mediterranean (Ancona, Malta, Marseille, Naples, and Savona), and also operates the following brands: ISA Yachts,
Columbus Yachts
,
Mondomarine
and Palumbo SY Refit.
Credits: Extra Yachts