The Moonstone superyacht concept was
revealed
by
Oceanco
at the latest edition of the Dubai Boat Show to global acclaim.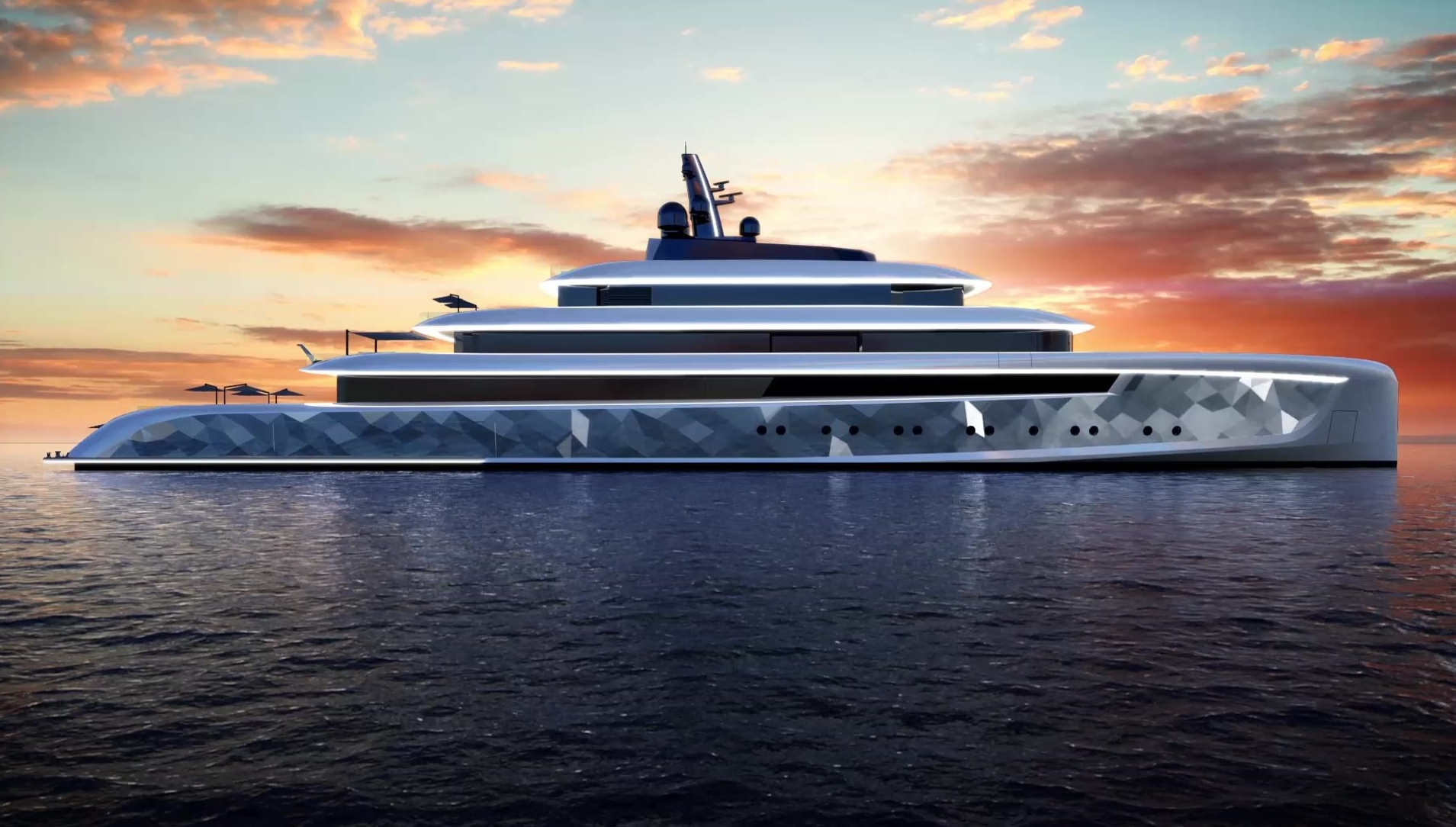 Featuring a steel hull and aluminium superstructure, the vessel represents the latest and very distinctive creation by the Dutch shipyard in collaboration with Van Geest Design. Moonstone is not only striking in her design, but has also been engineered to be PYC-compliant.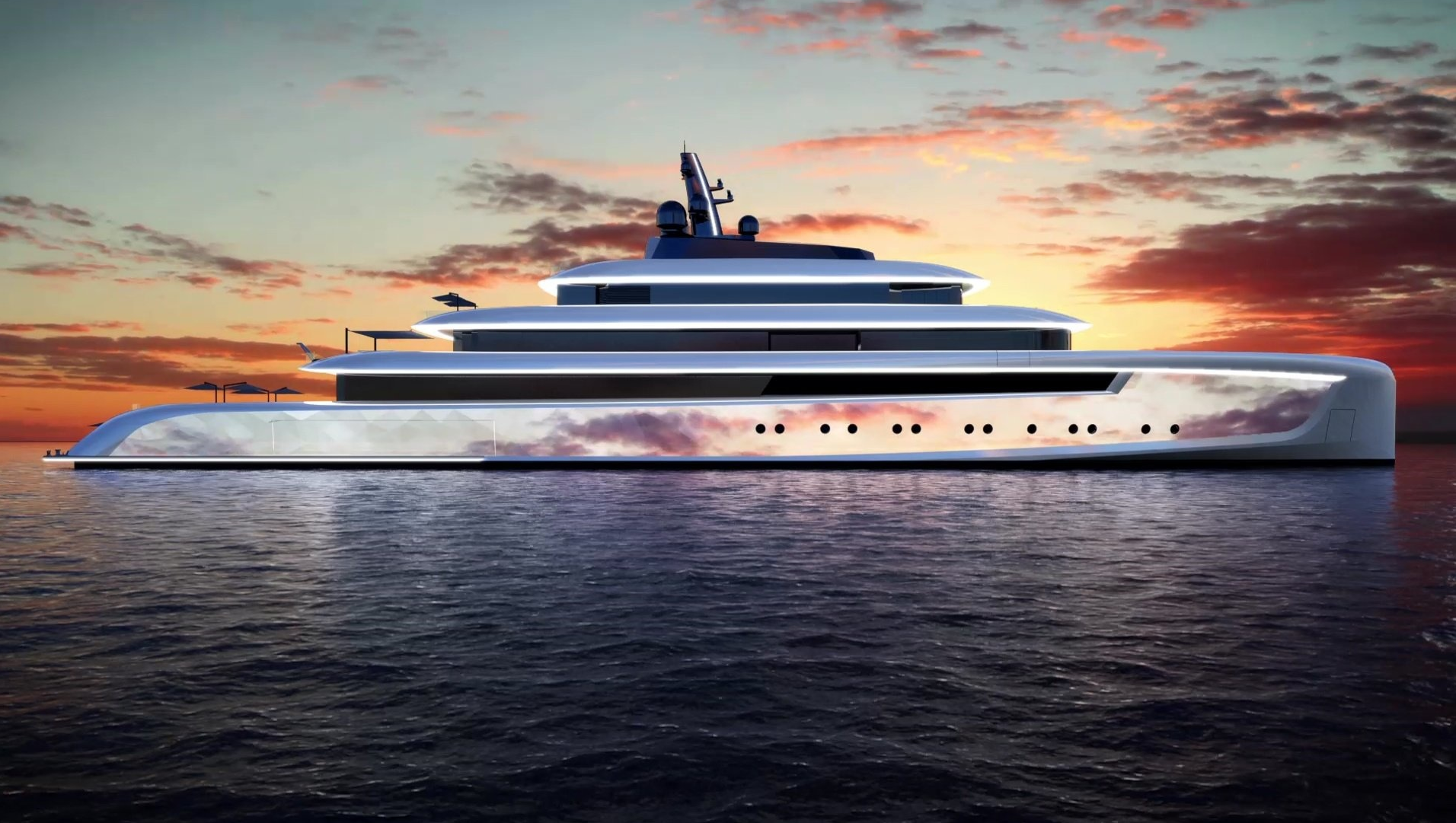 Moonstone is all about seeing, being, giving, belonging, and sharing the experience
Van Geest Design
The superyacht is based on the Oceanco 90m platform, utilizing its efficient and proven technical layout. On board she will accommodate more than 12 guests over several generous cabins, including four double suites and two twin cabins. The expansive owner's suite is located on the private owner's deck, complete with a modern spa and gym area. Amongst her other amenities are a cinema and a touch-and-go helipad.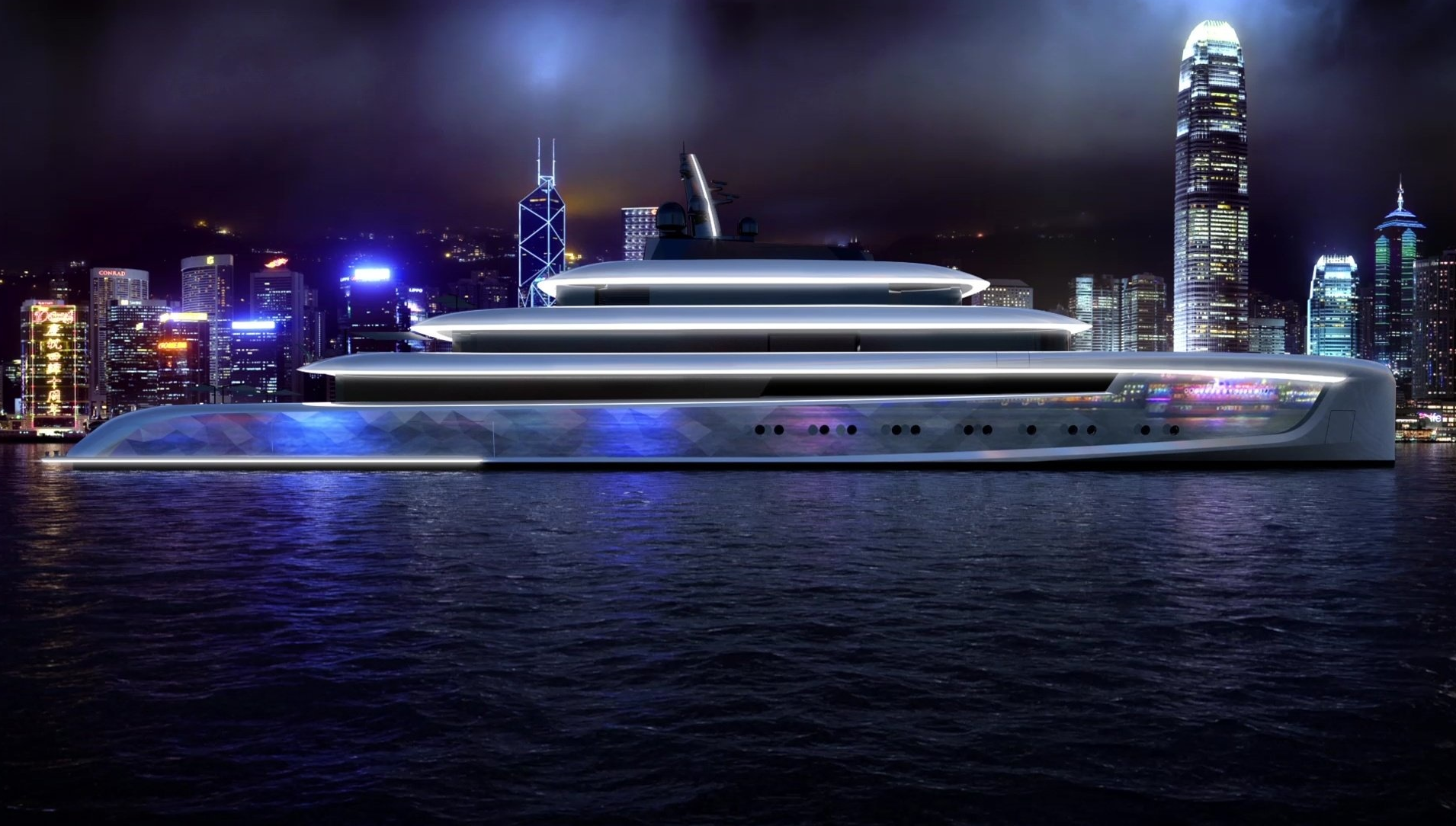 Future owner and guests will enjoy the huge sky deck lounge with 360° views of the yacht surroundings. Another special feature of the yacht is her plumb bow, which boasts an integrated mooring and anchoring bay, keeping the bow area clear and uncluttered.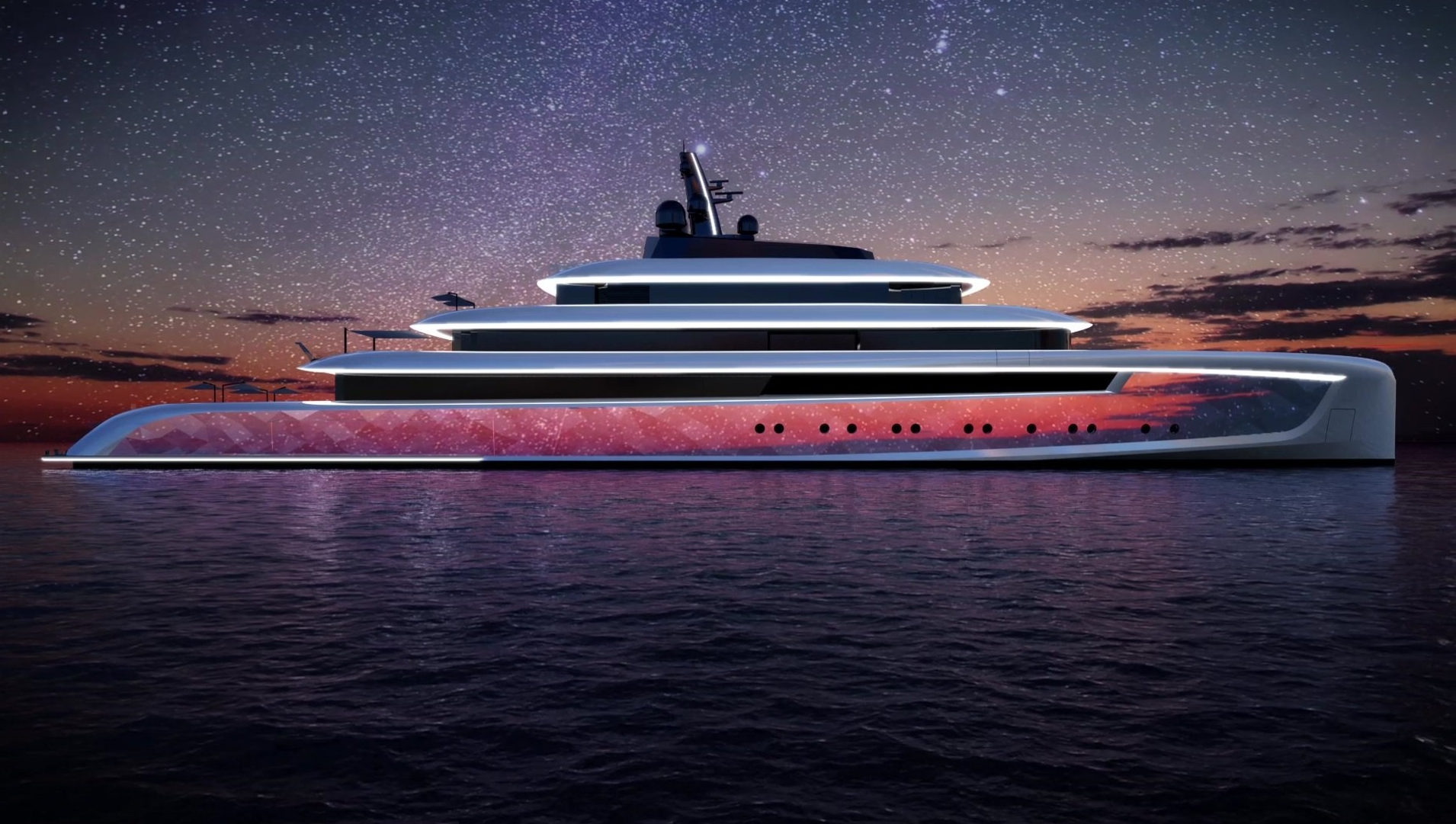 Throughout the yacht - both inside and out - cutting edge lighting systems are found, all by Temeloy Advanced Lighting Design. The lighting design features incorporated into the concept include the backlit surface of the overhead panel, which is linked to fish-eye cameras that can capture the magic of a night sky, a sunset or a sunrise, or their reflection on the water. This type of technology is also very versatile and can be utilized to affect many colours, moods or ambiences.