Gresham Yacht Design recently unveiled a new set of detailed illustrations of its 118-meter National Flagship concept. With three billowing sails that proudly display the Union Jack, the motor sailing yacht evokes a bygone era of yachting.

In an interview, Steve Gresham, Owner & Design Director of Gresham Yacht Design, laments "that this is not a Royal Yacht, it's a National Flagship. And as such, having sailing credentials of being ecological and green is such an important feature."
Prior to the competition announced by 10 Downing Street in May 2021 to replace the retired Royal Yacht Britannia, Gresham Yacht Design first submitted the design in 2020. Theresa May's premiership was noted as follows:

"This new national flagship will be the first vessel of its kind in the world, reflecting the UK's burgeoning status as a great, independent maritime trading nation. Every aspect of the ship, from its build to the businesses it showcases onboard, will represent and promote the best of British – a clear and powerful symbol of our commitment to be an active player on the world stage."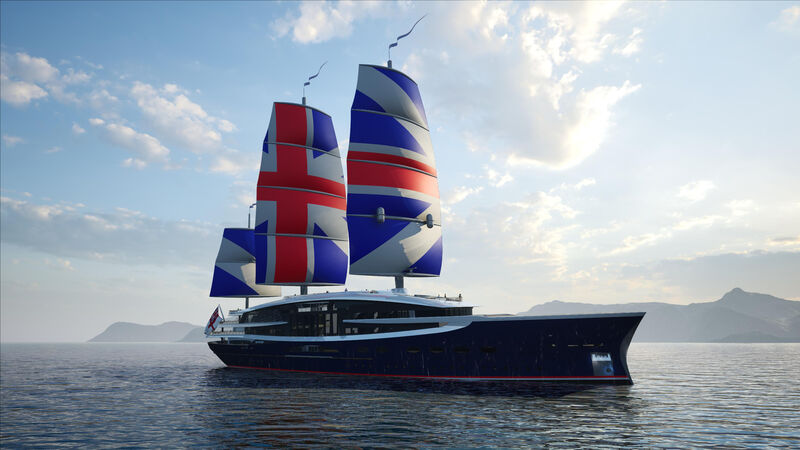 Gresham Yacht Design's idea undoubtedly met the requirements; in addition, it was one of, if not the only, sailing yachts suggested to be commissioned for the National Flagship. The proposed National Flag Ship, Project Albion, is a magnificent 118-meter tri-masted sailing yacht.

"The team at Gresham Yacht Design sharpened its pencils in 2020 and got to work to create their vision for this prestigious vessel," Gresham told SYT. "With a strong belief that the National Flagship should harness the power of wind, the concept for a large sailing vessel was born and has been developed from there."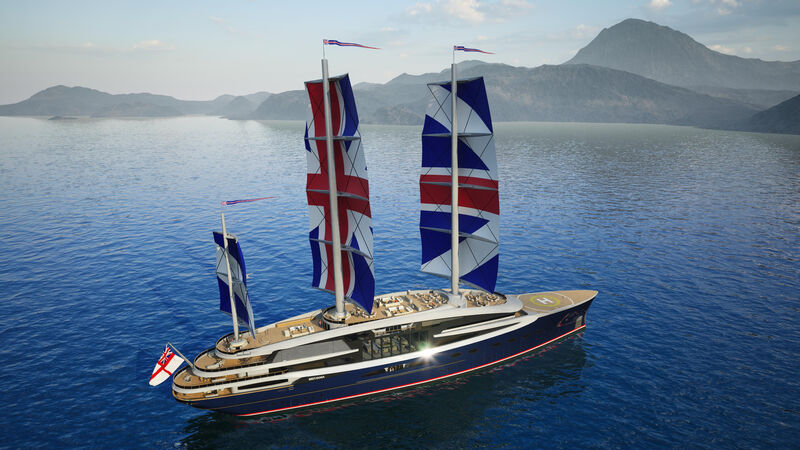 "This design incorporates a large double-height atrium with office and meeting room spaces for practical and official use when moored at home, abroad or at special events," Gresham continued. "The vision for the interior would be functional and engineered to be as environmentally conscious as possible, using wind and hybrid power for sailing."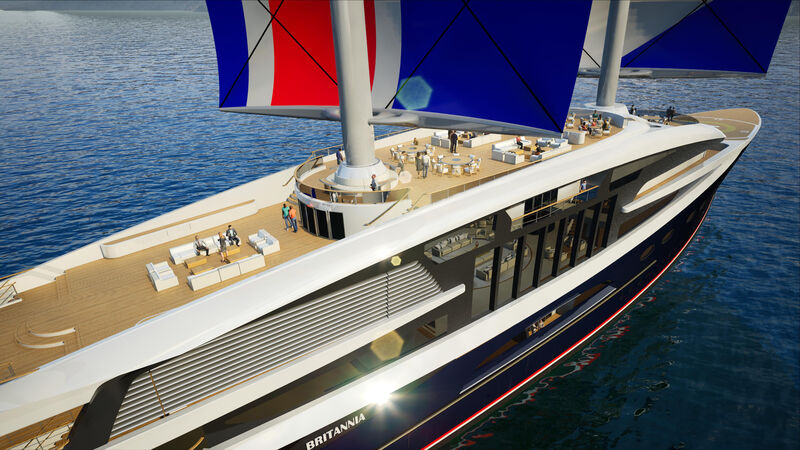 The National Flagship has a large ballroom, two helipads, and a hydrogen limousine tender, among other noteworthy features.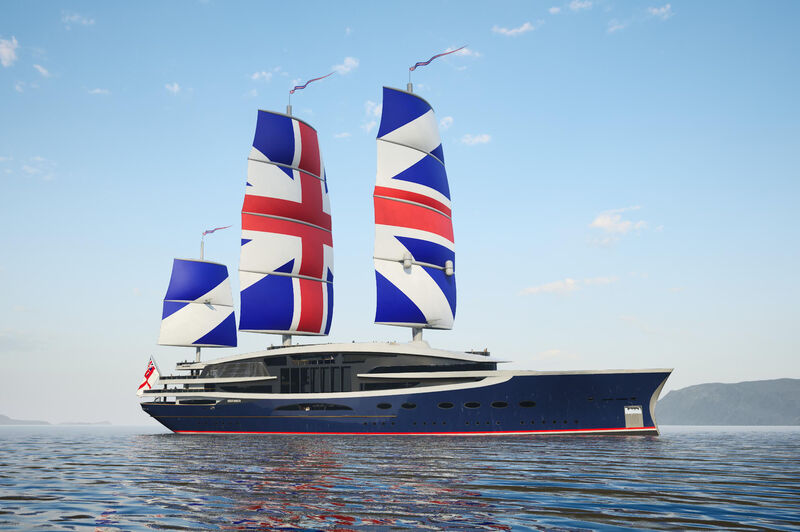 "The National Flagship project is a very exciting proposition and would be an unmatched opportunity to demonstrate the best of British talent to the world," Gresham concluded. "It would be an opportunity to create a versatile and multifunctional vessel that could be used for official events and exhibitions alongside private meetings and dinners for government officials and dignitaries."
Credits: Gresham Yacht Design