Tomasso Spadolini disclosed two new yacht projects which were made for the yard Italian Vessels.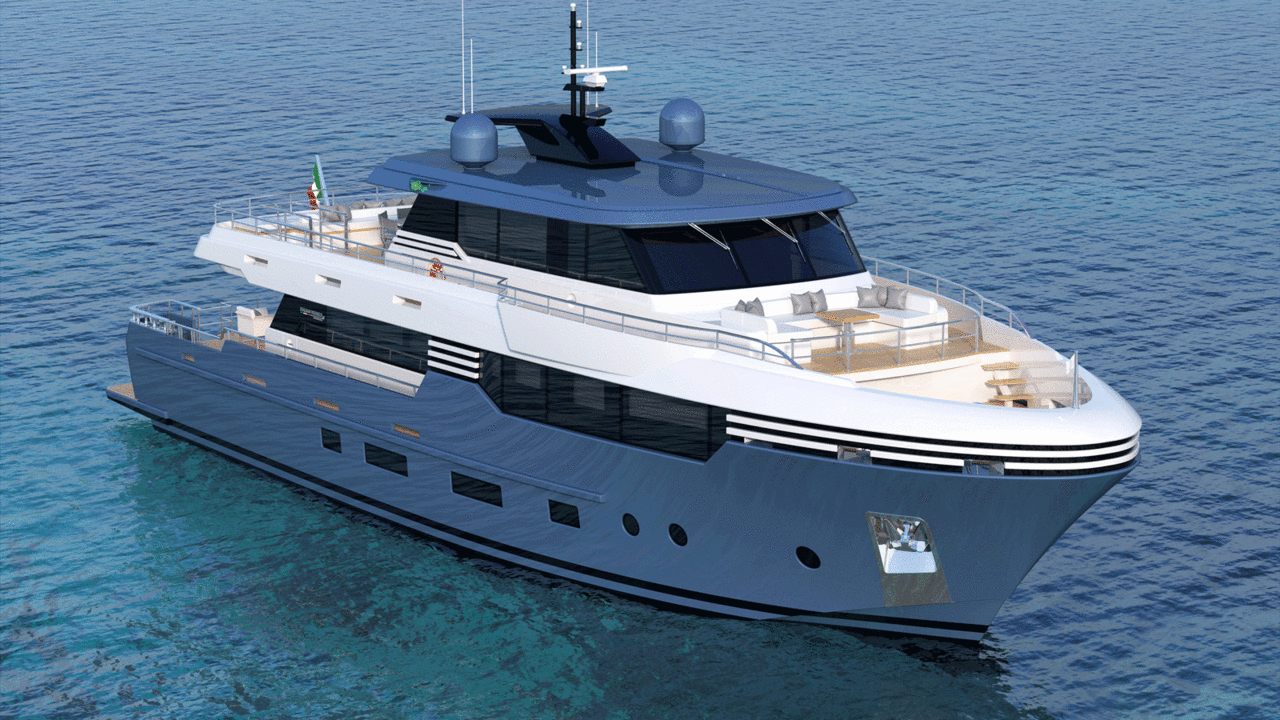 The Italian designer,

who represents
one of the top names in Italian design and celebrated 42 years of hard work and success in the yacht industry, said,
"For me, yachts have always been, and still are, my choice in applied design; here I can bring to bear the accumulation of all our family's knowhow".
After the CEO of Italian Vessels Mario Parigi's two sons ordered the project, Spadolini was chosen to carry it out. The result of his work are two 28.5m yachts called Wide Space and Enjoy. The
two steel and aluminum projects are designed on big boat principles, which are based on
the same hull lines by Umberto Tagliavini.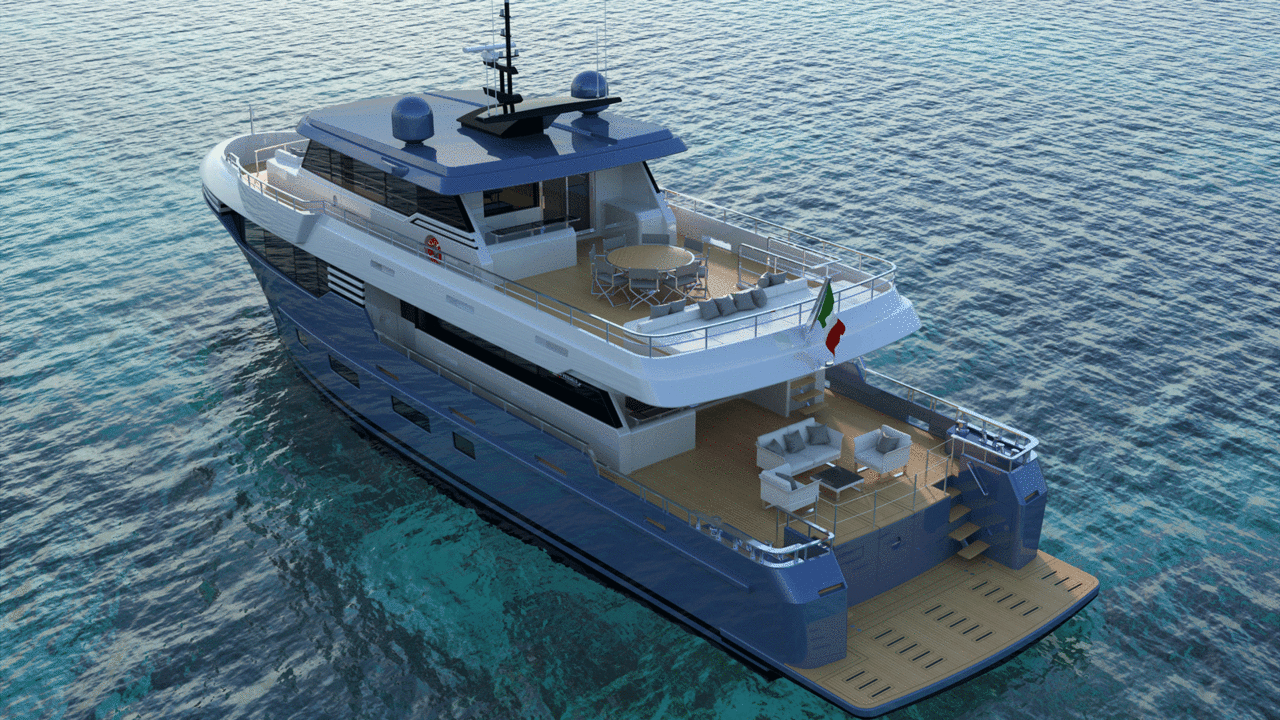 Both

models can offer the

accommodation for

10 guests in four ensuites, lower deck cabins, and an owner's suite forward of the main deck. Also, the models feature an incredible

sky lounge behind the wheelhouse on the bridge deck.
Featuring a longer upper deck aft the Wide Space version currently under construction has a more traditional superyacht profile. The Enjoy yacht on the other hand has an explorer style due to its superstructure positioned forward to leave them open after free for tender and to store toys.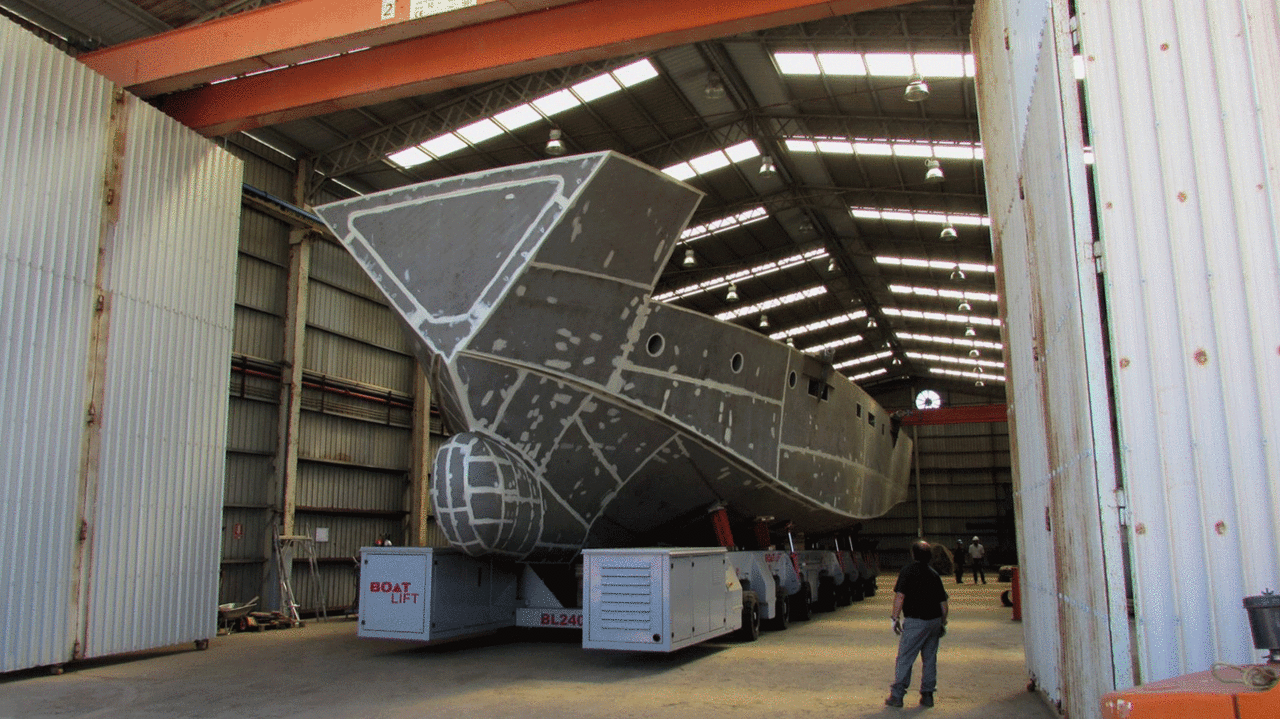 Both 210GT models have twin 560hp MAN engines for a top speed of 13 knots and a cruising speed of 10 knots for a range of 3,000 nautical miles.
The first Wide Space yacht is being built now and it is announced to launch this autumn.