The French sailboat experts at
Jeanneau
have released more details about their latest model, developed in collaboration with experienced superyacht designer,
Philippe Briand
: the Jeanneau Yachts 65. With the first hull originally touching water last October in Monfalcone, Italy, the Jeanneau Yachts 65 model is already a worldwide success.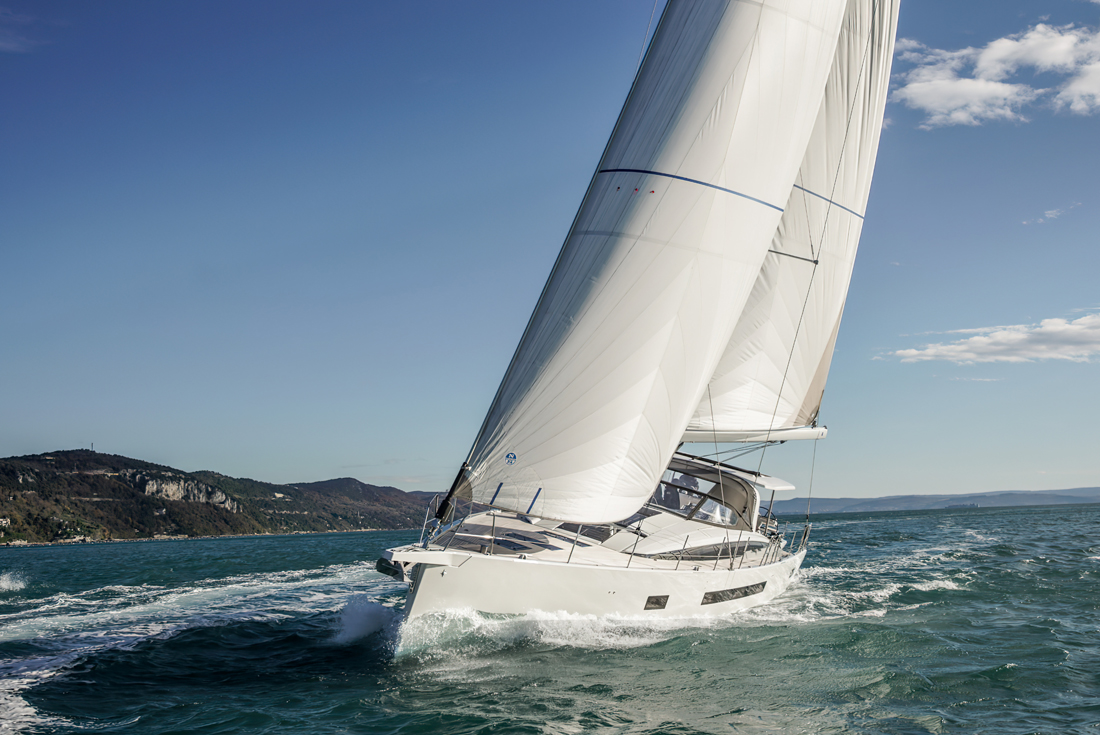 Thanks to the addition of this new model, the Jeanneau Yachts range now comprised the 51, the 54, 60 and 65, with
Philippe Briand
responsible for the architecture and design for the whole range in a collaboration spanning over 10 years. The vessel's interiors spring from the drawing boards of the London-based studio, Andrew Winch.
Although the Jeanneau DNA remains intact in many of the Jeanneau Yachts 65's features – including the walkaround-ramp which gives the captain easy access to the sides and foredeck – the Jeanneau Yachts 65 also benefits from the latest design concepts from Briand in her modified deck and superstructure.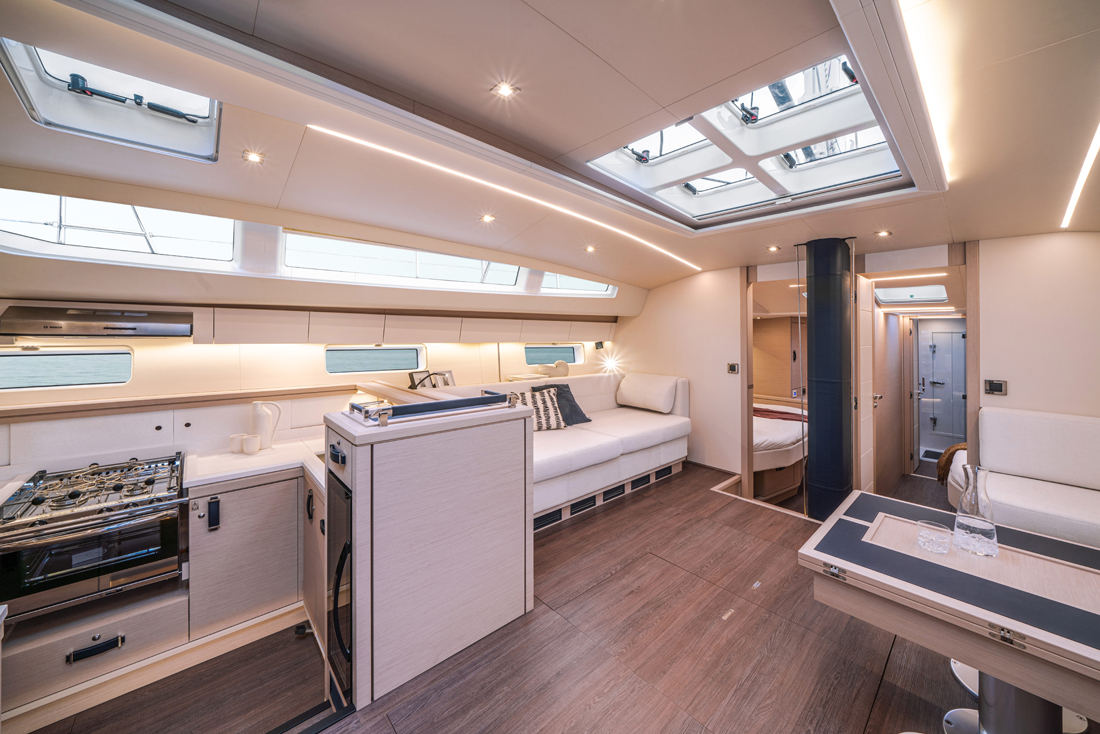 The taper of the roof forward of the mast has been redesigned with a touch of automotive styling in its design.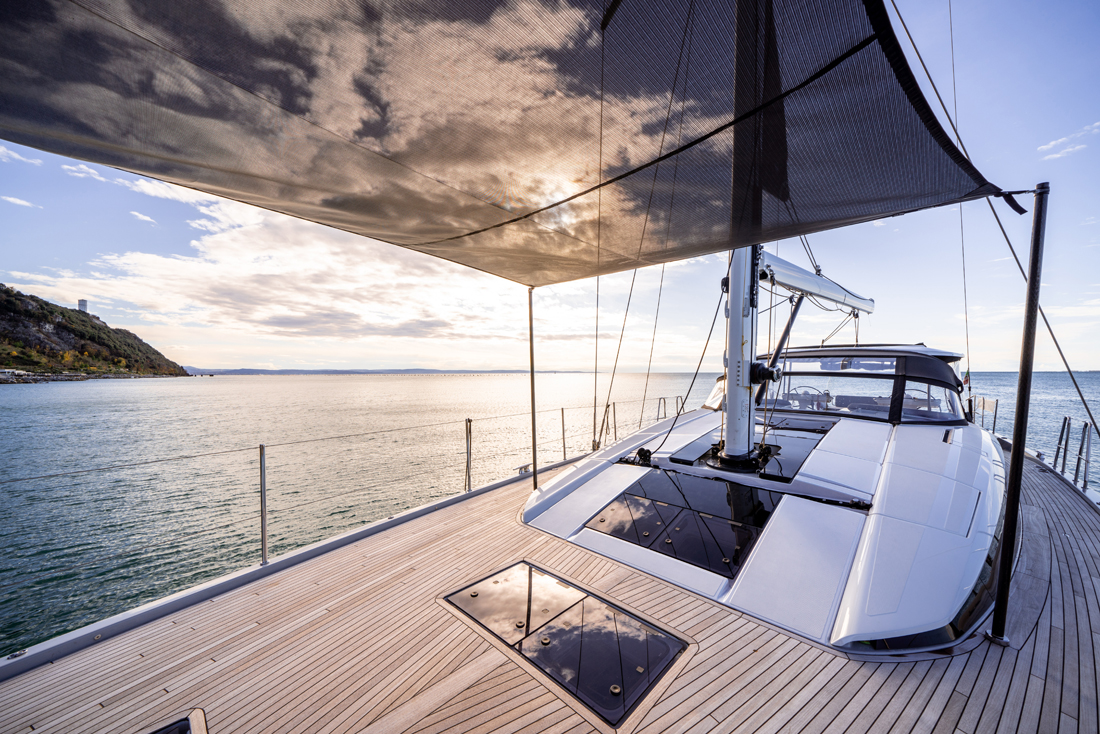 In addition, she also features a solid hard top which covers the vast cockpit with ease, with a blind also offered on the centreline.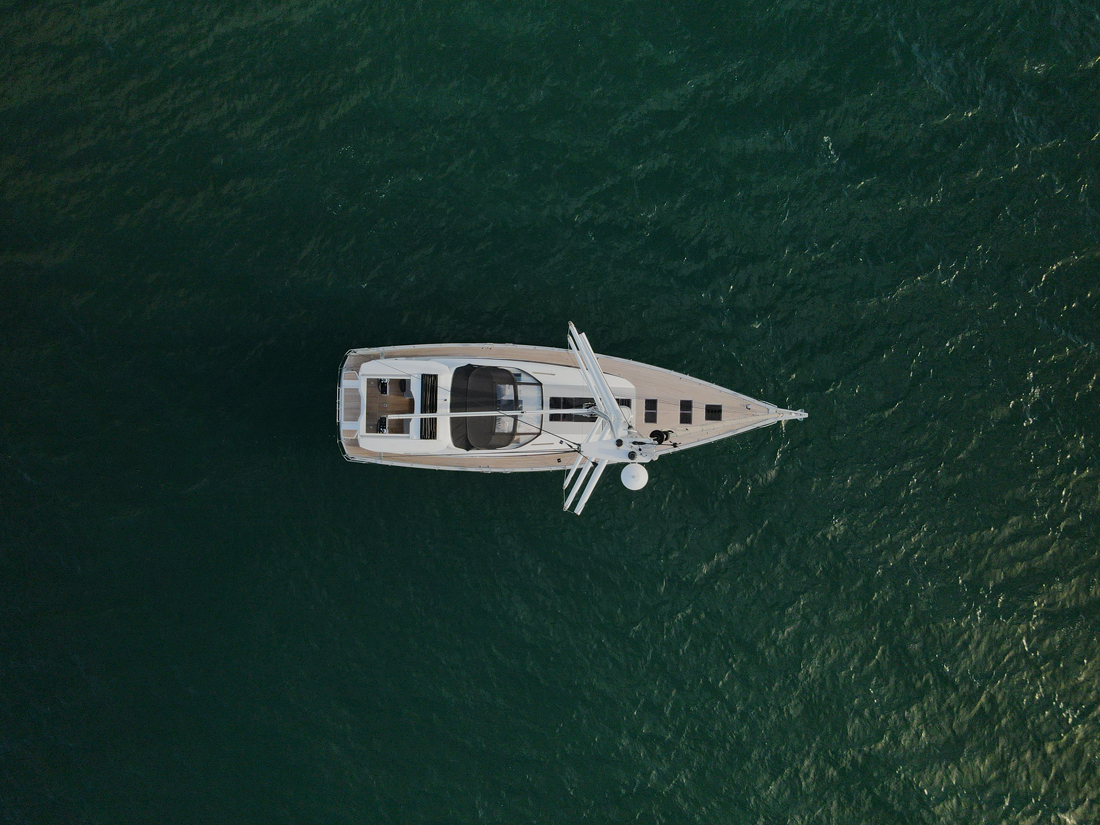 Finally, although the aft deck has been redesigned to be more open than her predecessors, the Jeanneau Yachts 65 still features the outside galley: a classic feature of the Jeanneau line.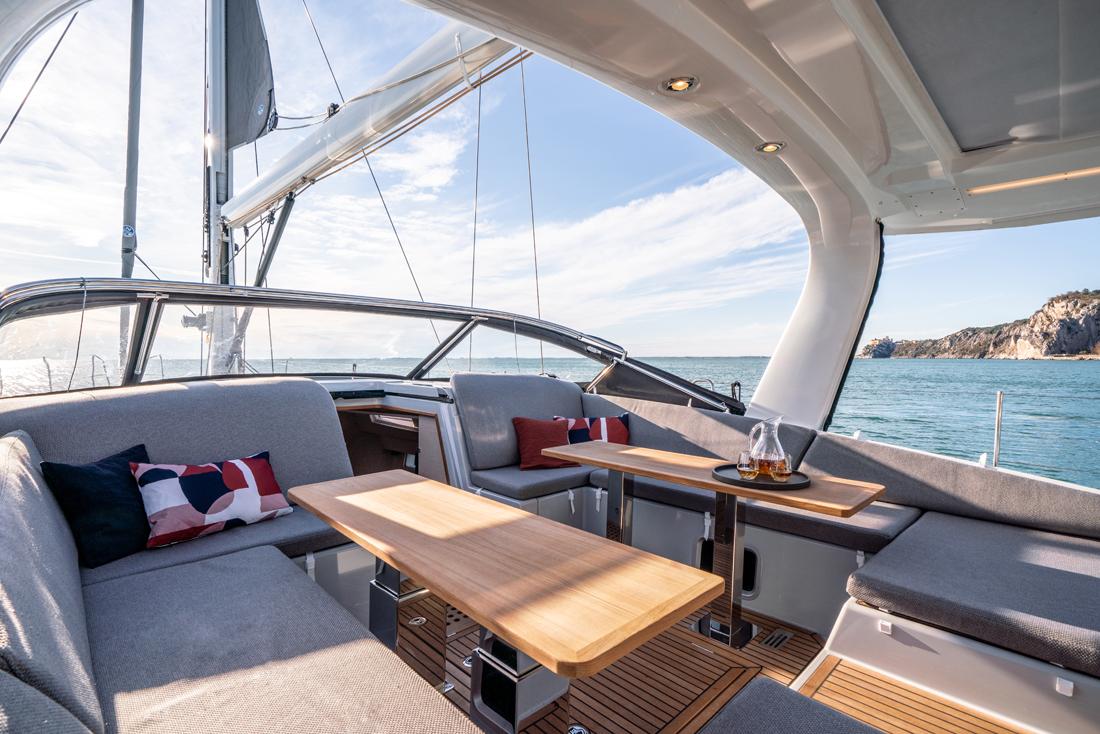 "For owners who are looking for a family boat for extended trips, the Jeanneau Yachts 65 offers the best package on the market today. As a sailing yacht ideally positioned for the voyage market, the Jeanneau Yachts 65 can access all marinas without any difficulties, offering a comparable surface area in the cockpit to that found on board a catamaran," says Philippe Briand.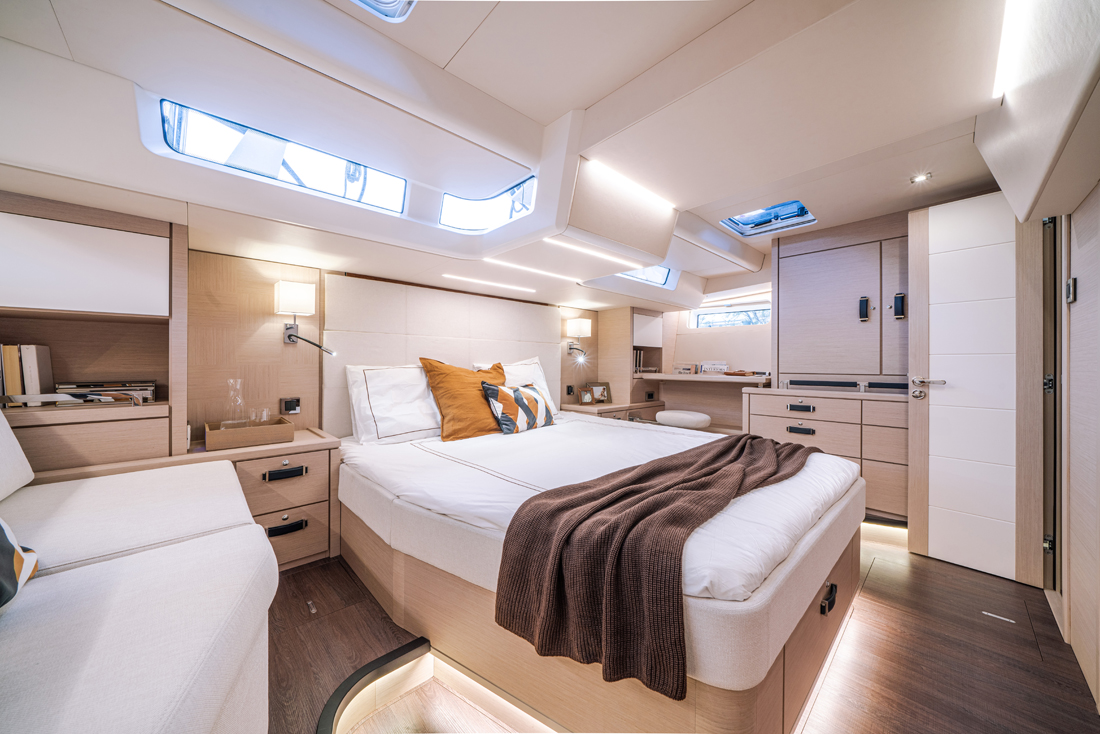 "In my view, the Jeanneau Yachts 65 offers a conclusive argument for why monohulls are a better choice for extended voyages than multihulls, as they are more comfortable at sea, safer, and more fun to sail. Indeed, the Jeanneau Yachts 65 is what we call a 'une valeur sure': a safe bet for any owner!" continues the designer.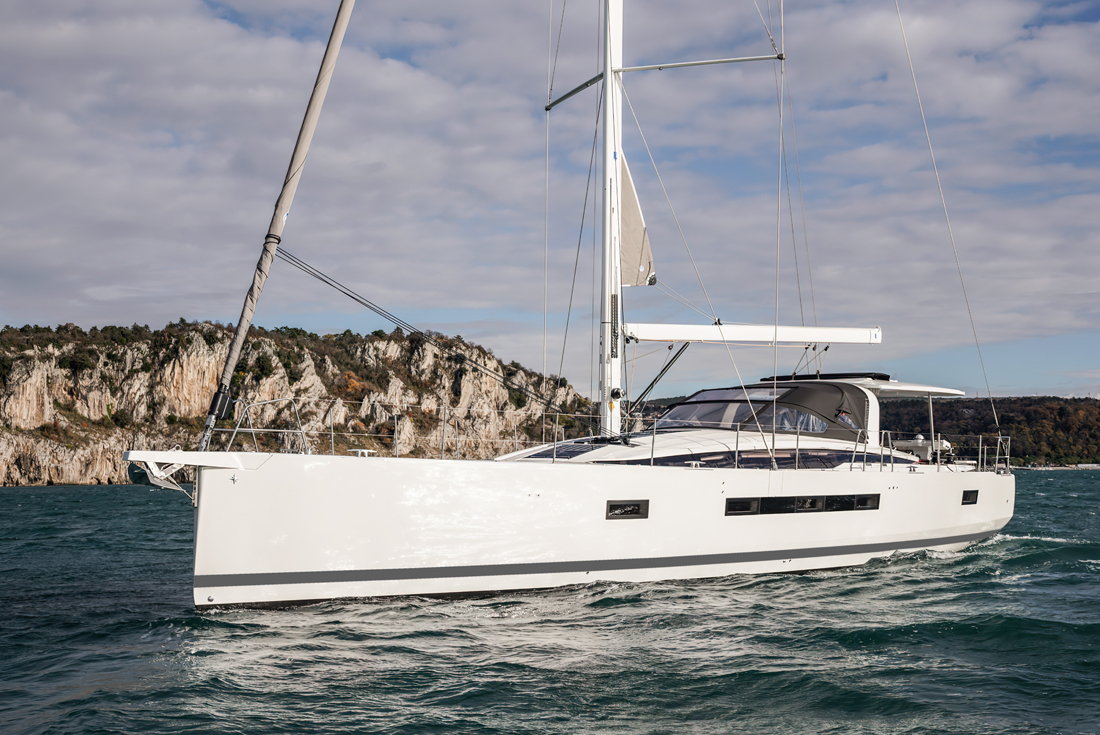 Philippe Briand is the founder and designer of Vitruvius Yachts Ltd. He made his name designing award-winning sailing yachts under his own brand name and building on that experience has led him to create a revolutionary range of motor yachts: Vitruvius Yachts with a range in size of over 100m in length.
With over 12,000 boats built to date, Philippe Briand could reasonably be considered the most prolific yacht designer of our time.
Credits: Philippe Briand