Royal Huisman has shared additional photos of its
Project 406
. The world's largest true sportfish yacht, exits Vollenhove's Hall 2 for the installation phase.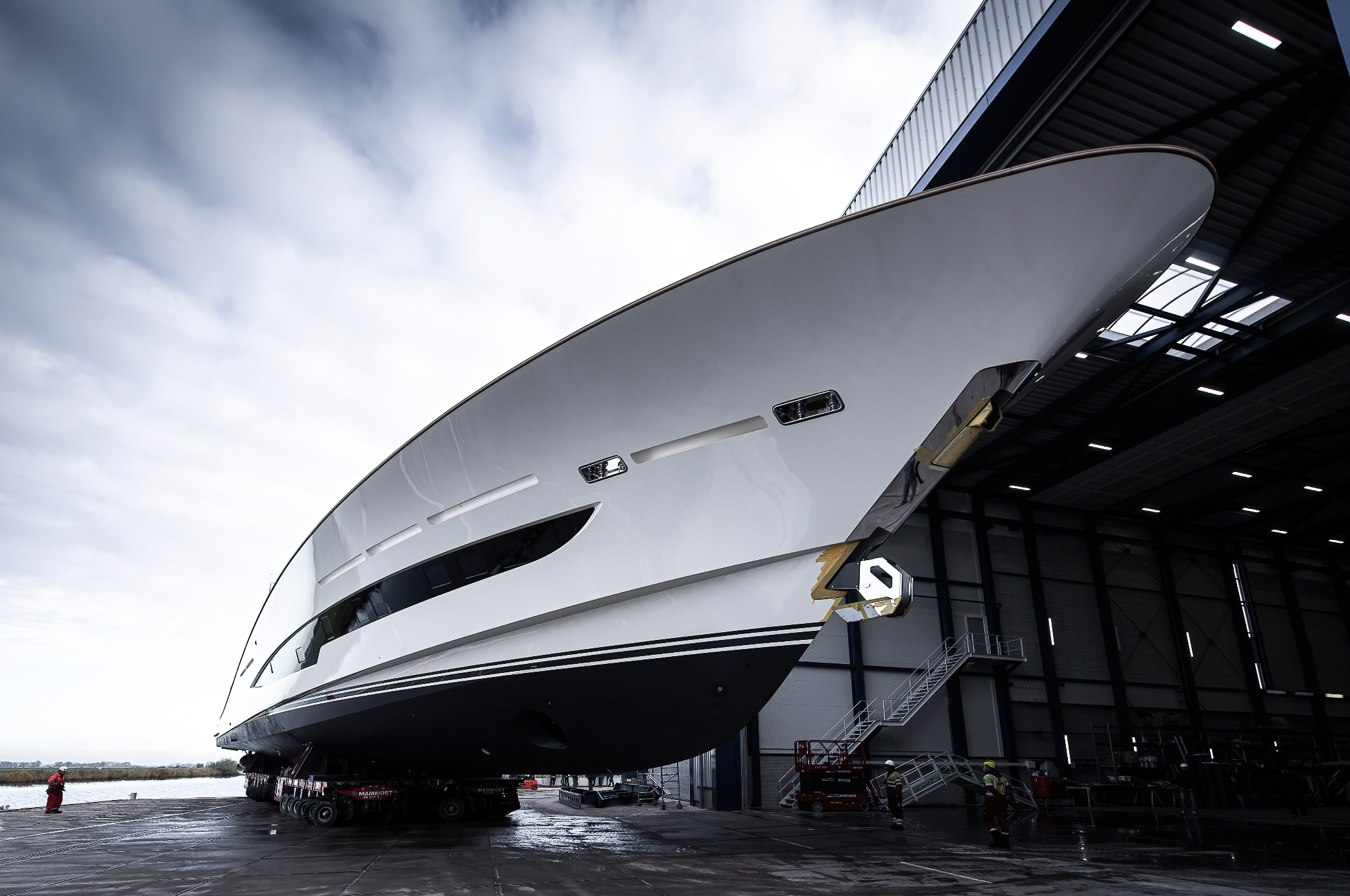 This 52mAlustar® aluminum motor yacht boasts six decks and a distinctive design catering to both sportfishing and luxury living.

Designed by
Vripack Yacht Design Studio
, the vessel features a unique profile with a lengthy bow, towering tower for specialized fishing views, and an uncluttered cockpit.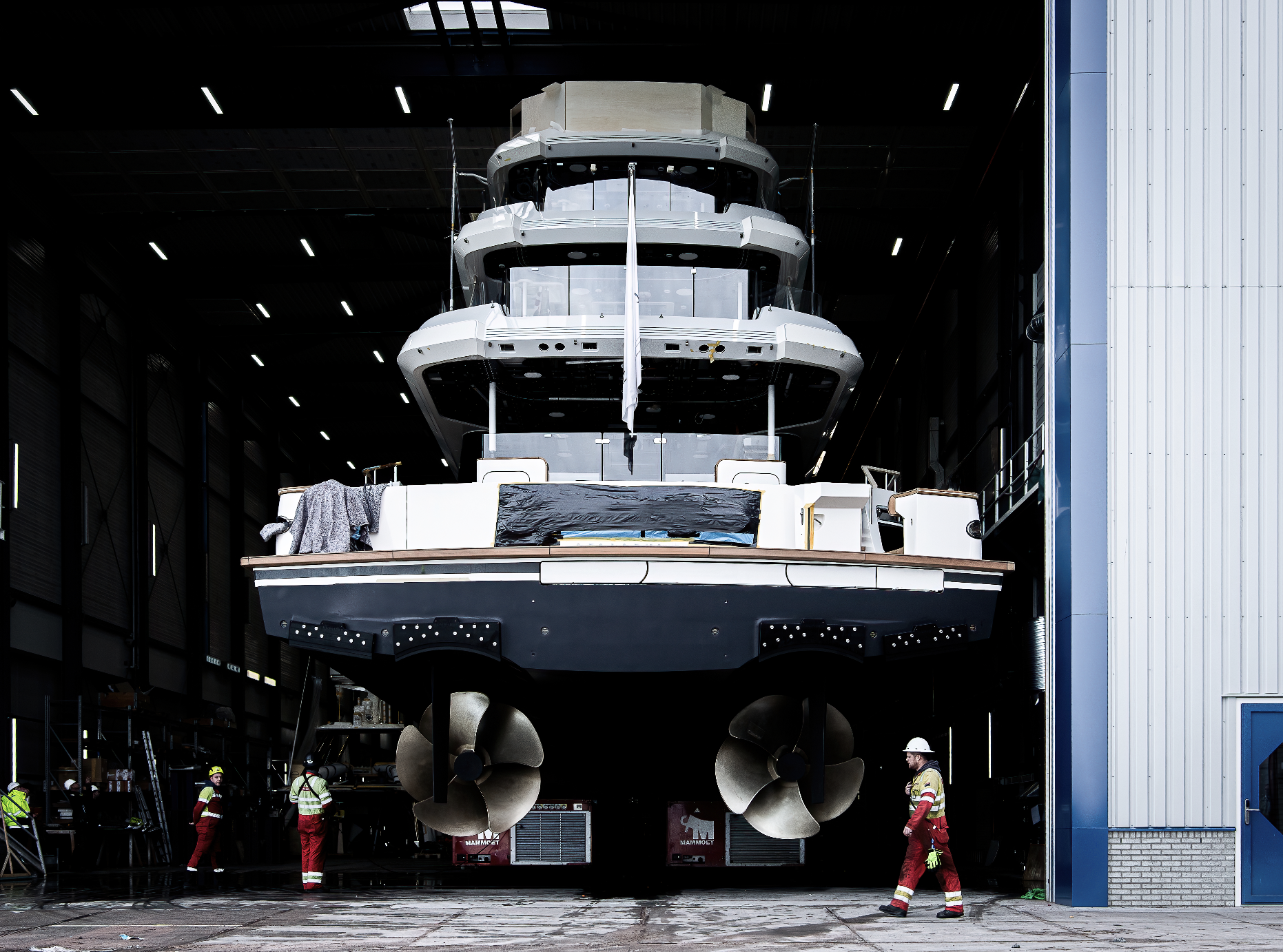 It stands as the epitome of bespoke craftsmanship, blending high-end sportfishing amenities seamlessly with superyacht luxury. The final testing phase precedes transport, launch, and comprehensive trials.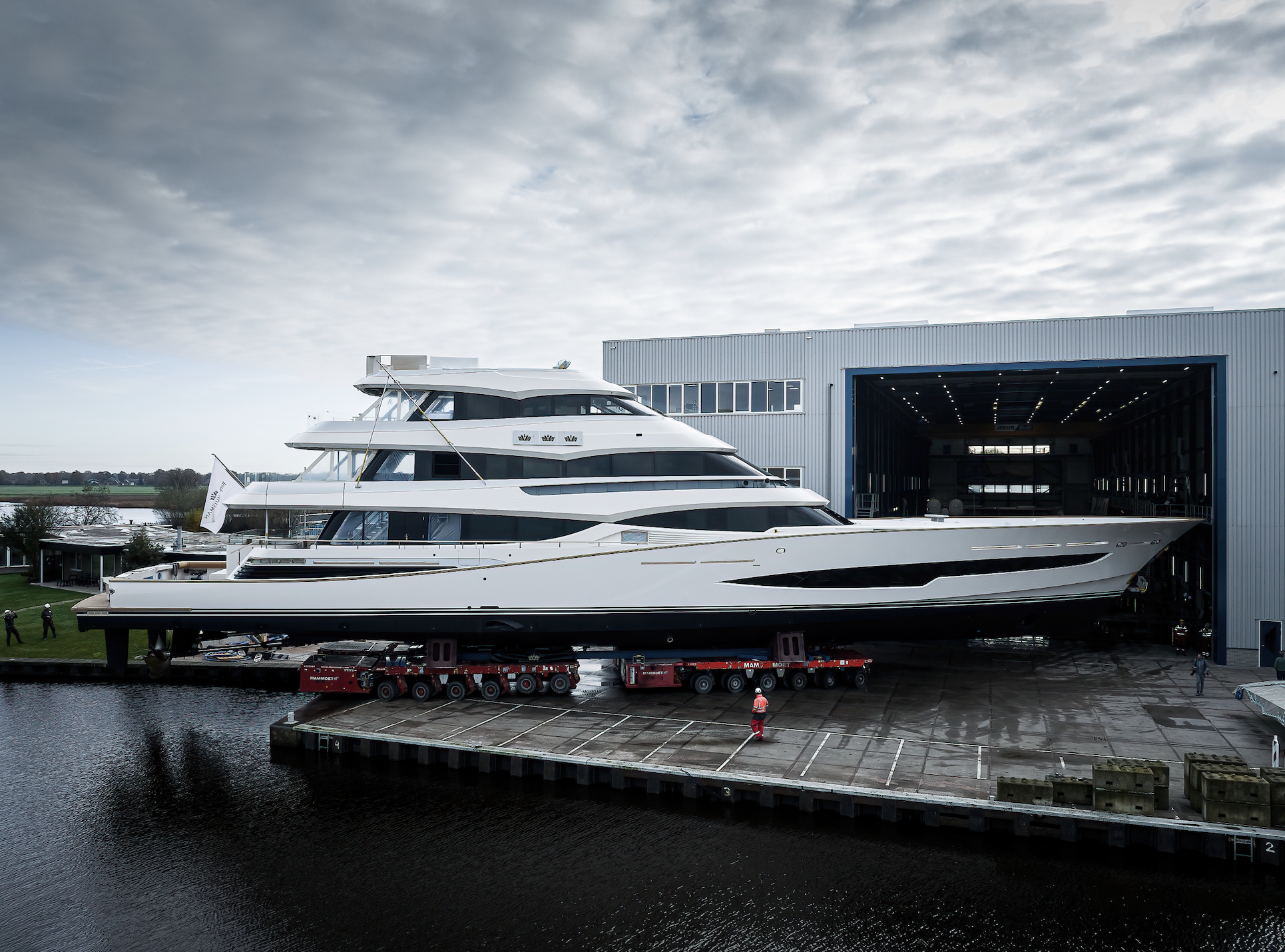 Royal Huisman
is a Dutch shipyard established in 1884 in Ronduite, building and refitting custom luxury sailing and motor yachts at its shipyard in Vollenhove, the Netherlands.
Credits: Tom van Oossanen/Royal Huisman