Roman Shipyard
Canados
announced that the new Gladiator 493 Grand is getting ready for testing. She is expected to reach a top speed of more than 50 knots.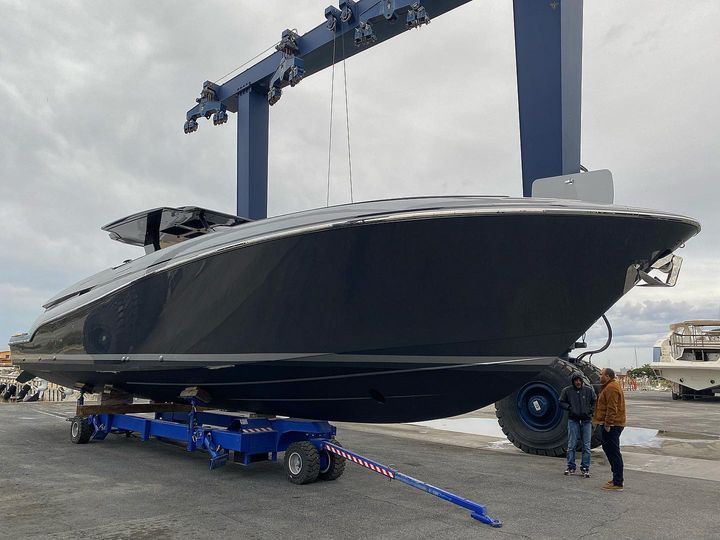 The Gladiator 493 Grand's design offers a modern classic appeal and comfortable interiors. She comes with a deep swimming platform which, as an option, can be converted into hydraulic swimming or boarding stairs. The aft deck sun pad is generous, and hides a garage and the helm station is protected by a laminated glass windshield. The fore deck offers the exact same setup as the 431 WA with its gigantic sun pad and chaise lounge.The interior comes with two cabins and two baths.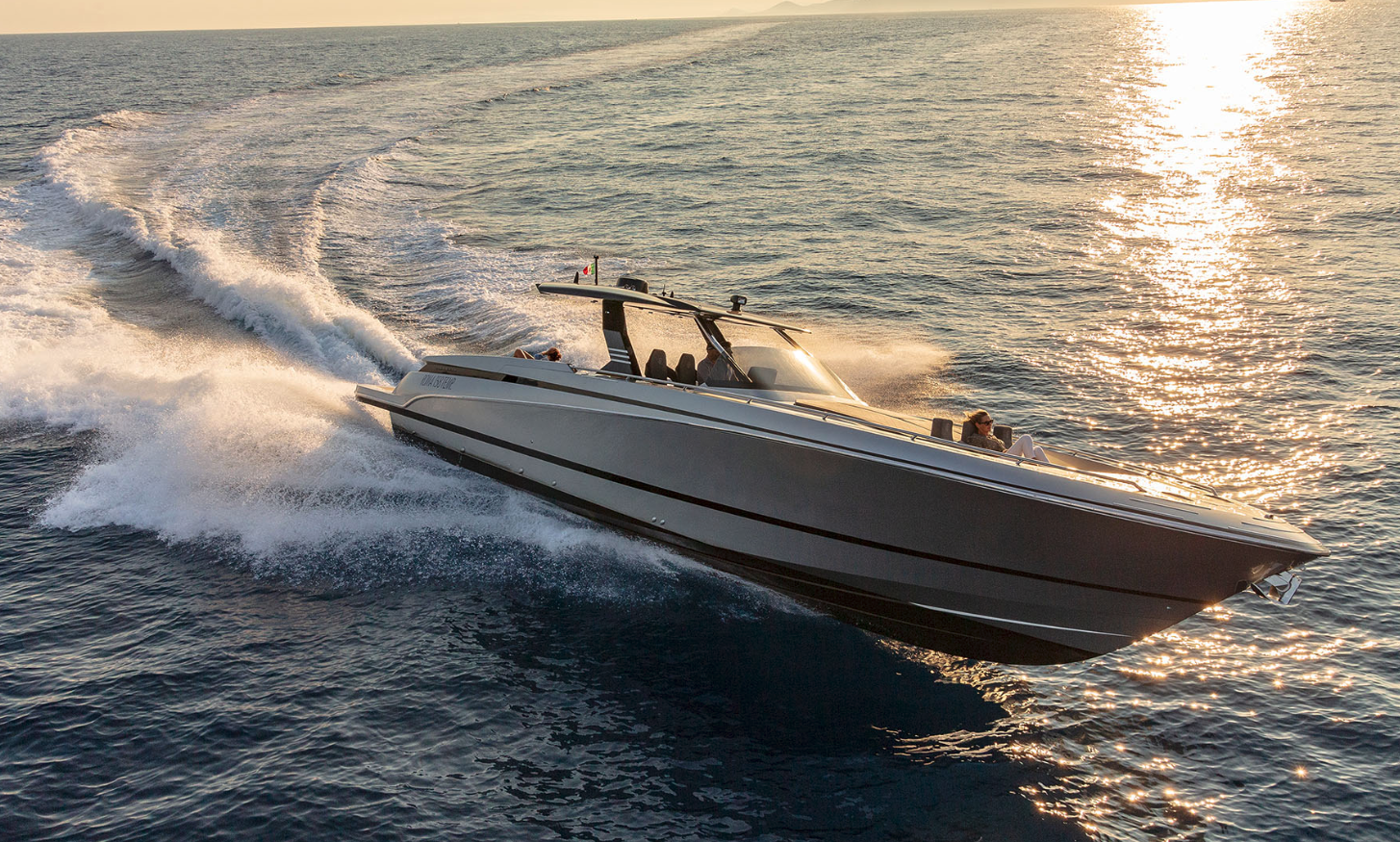 Located in Ostia, just 7 km from Rome Airport, the iconic Rome based
Canados
shipyard was founded in 1946 and has successfully delivered over 850 yachts in sizes up to 43 meters. Canados produces 3 product lines, Canados, Gladiator and Oceanic. Canados 80,000 sq. m waterfront facility is located at the mouth of the River, 500 meter from the sea.
Credits: Canados