The Oceanic 143' Tri-Deck was launched on June 29, 2022. Roman shipyard will officially introduce its new
Oceanic Line
Flagship at the upcoming fall Boat Shows. Capitalizing on over seven decades of yacht building, Canados started producing the Oceanic line of boats aiming at bringing to the market the unique concept of an Explorer styled yacht in terms of design and range with much more than the 13 knots usual top speed offered by most explorers on the market. The yacht offers extremely long-range capabilities and a 24 knots top end speed. She is the result of an in-house design and engineering with interiors by Michela Reverberi Design from Rome.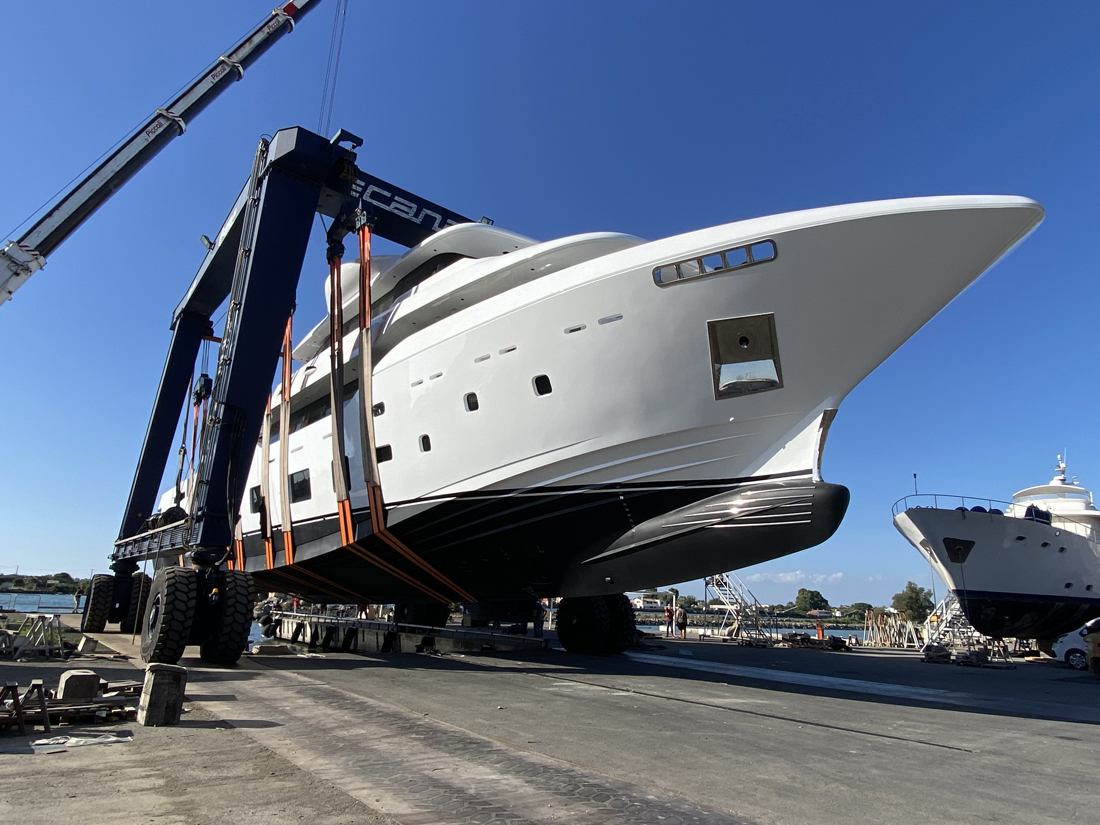 The Oceanic particular hull architecture, named by Canados Technical Office as "Displanning" was developed by the shipyard. This hull architecture can provide for optimum comfort at displacement speeds between 8 and 12 knots with minimum hydrodynamic drag to reduce fuel consumption; extremely stable from idle to top speed; capable of 24 knots top to allow owners, when onboard, to move rapidly from a destination to another.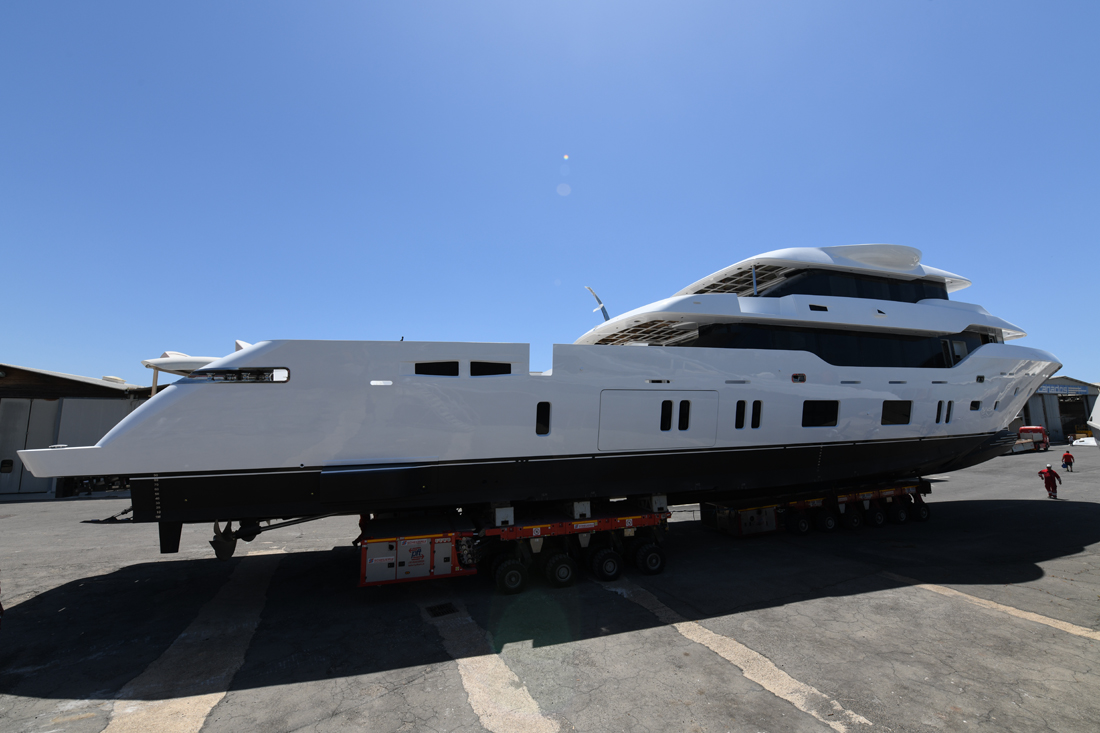 Moving a 43-meter by 8.2-meter beam tri-deck yacht at 24 knots is not an easy task. The Oceanic 143' is powered with three of the all-new Caterpillar C32 B-Series 12-cylinder 3-Turbo engines developing 2400 hp each. For performance reasons as well as to reduce draft and allow the boat to anchor as close as possible to the beach, the three shafts are installed in tunnels, allowing draft to be reduced to about 2 meters.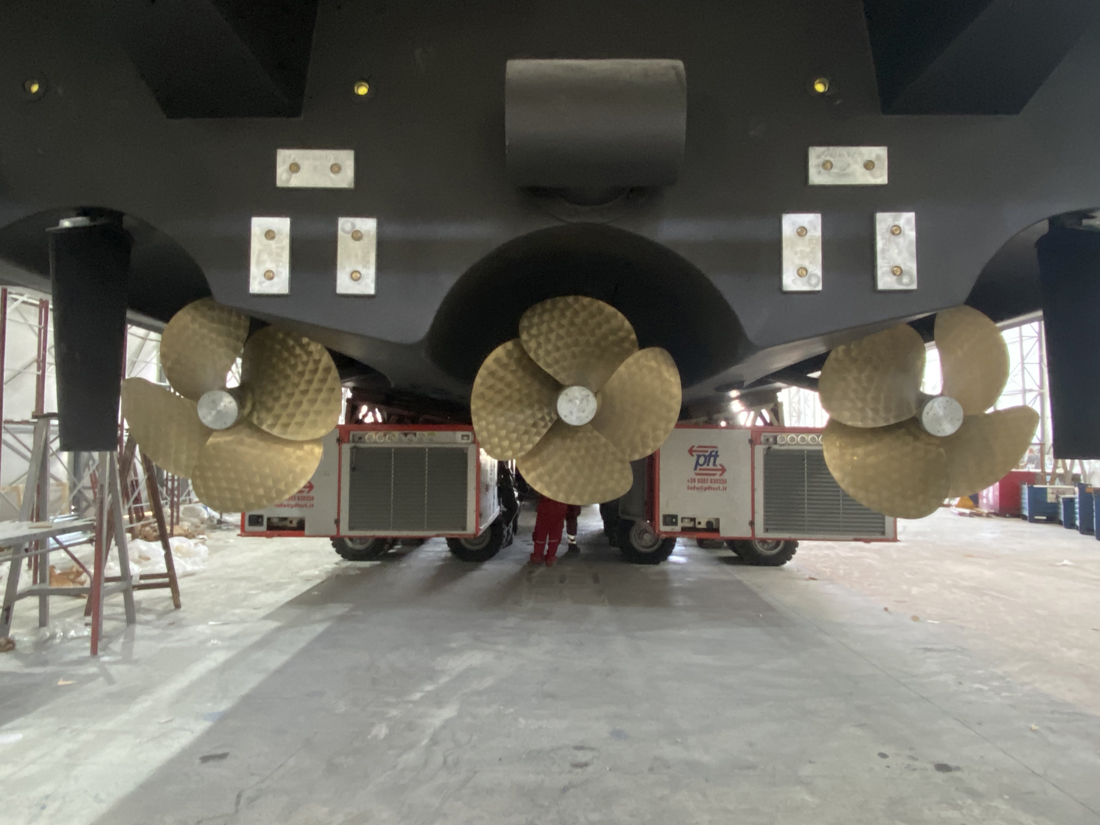 With about 385 Gross Tons, two guest cabins, two VIP suites and a full private owner's deck, the Oceanic 143' Tri Deck also benefits from spacious outdoor decks. The aft deck, equipped with an infinity tub, an oversized lounge, game and coffee table, bar with summer kitchen and dining table for 12 people is over 105 sq. m. The two owner's deck terraces are respectively 44 sq. m and 15 sq. m. The sun deck, with bar, sun pad, wing stations and a Turkish bath inside the mast is about 70 sq. m.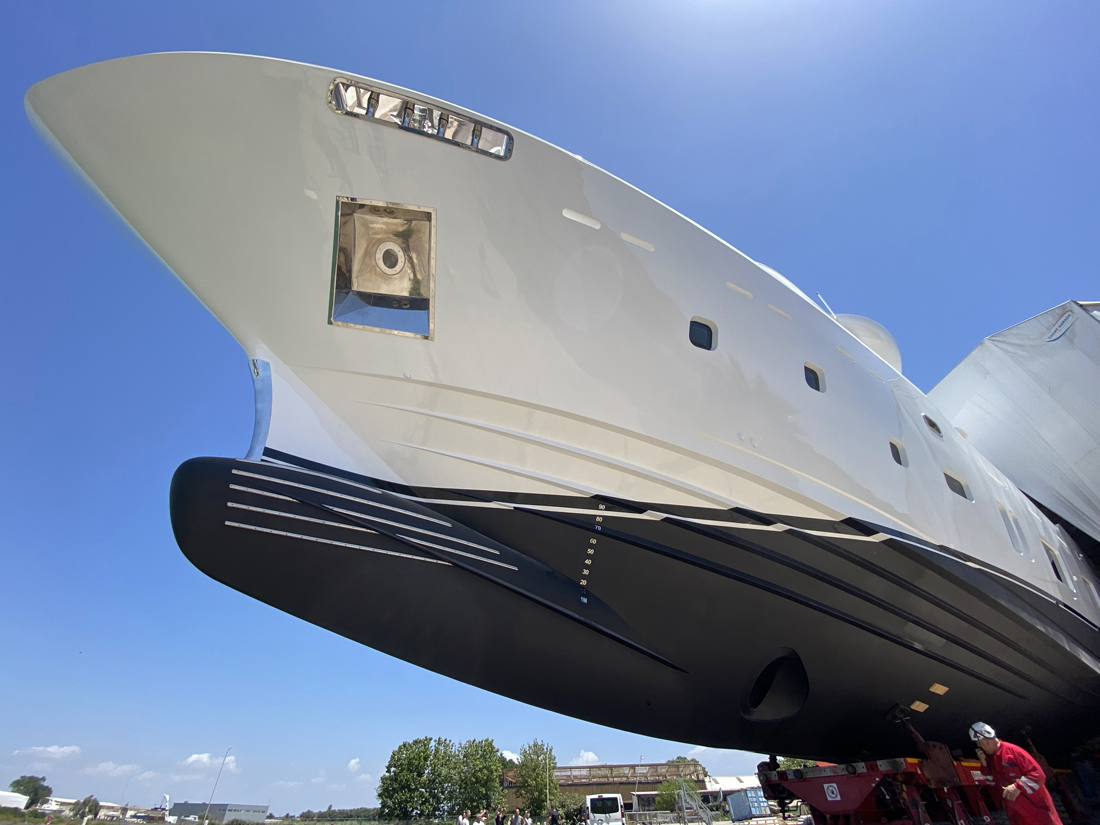 Finally, behind the massive transom door is a teak dressed air-conditioned gym where two electric cars can be stored and unloaded onto the dock with the Opacmare® Evo-Transformer hydraulic swimming platform.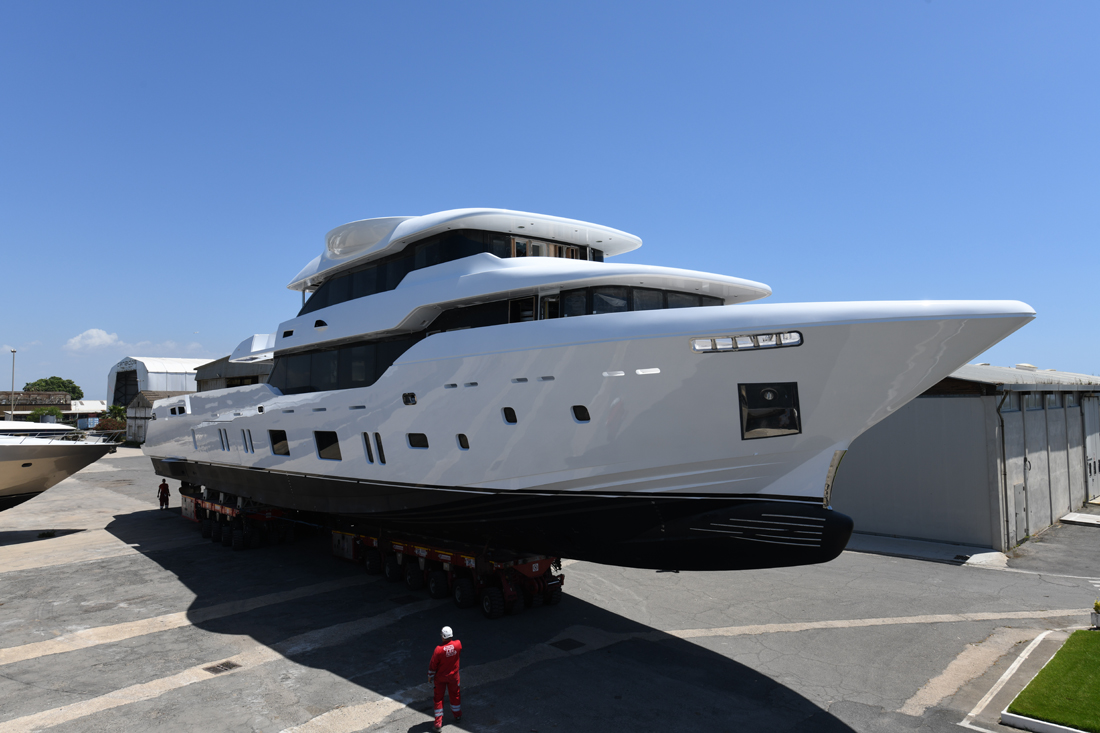 The Oceanic 143' Tri-Deck will undertake dock trials until July 20 and will then undergo its sea-trials period.
The
Canados
shipyard was founded in 1946, on an ex-hydroplane base. Since then, more than 800 Canados yachts have been delivered. The shipyard is located in Rome, just 7 km from the international airport of Fiumicino and produces motor superyachts and semi-displacement yachts and has a range of 14 models from 13 to 43 meters.
Credits: Canados